Want to improve your PS4 experience without going through much hassle? Don't you worry. We've got you covered with the 10 best apps for PS4 and with how you can access them anywhere in the world.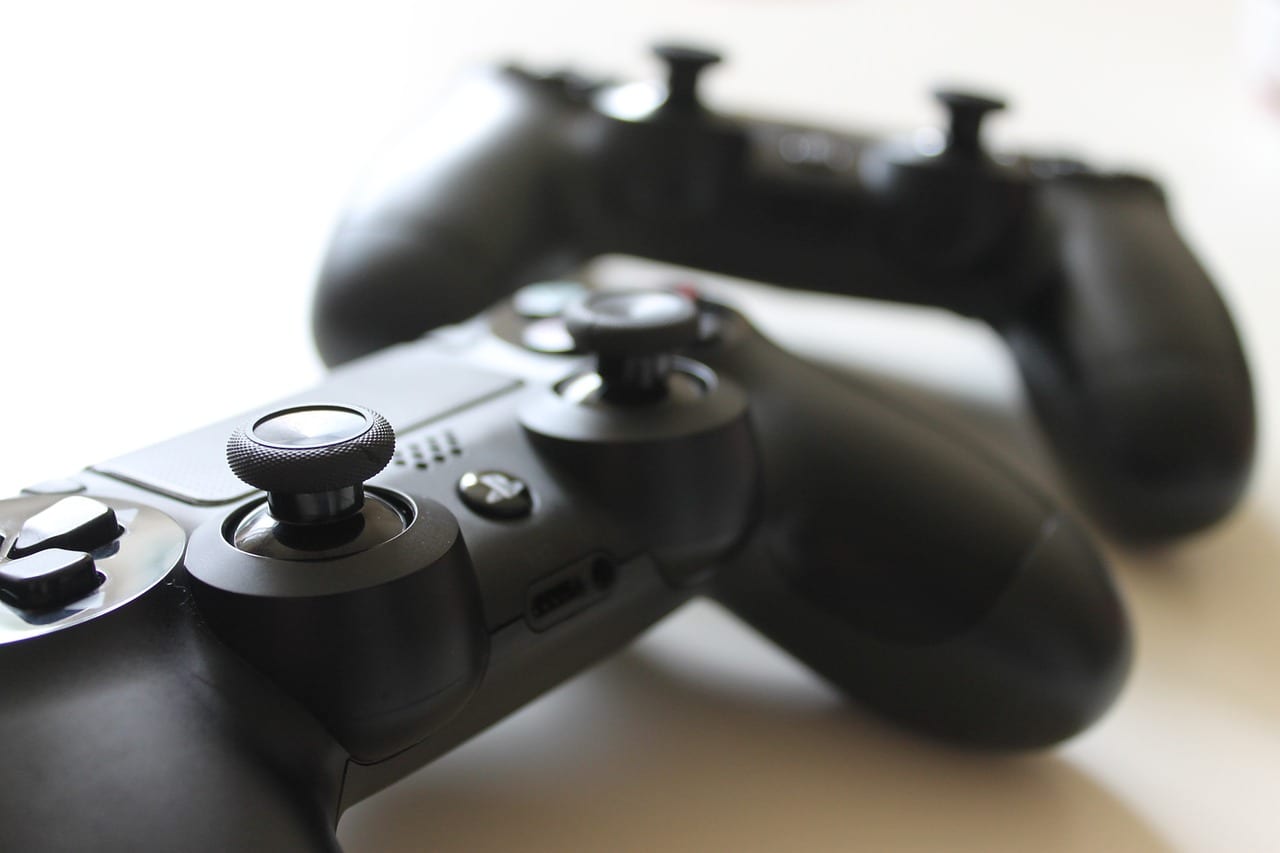 10 Best Apps for PS4 – Quick Overview
Here's a quick overview of the best PS4 apps/channels you can use:
How to Get the 10 Best Apps for PS4
One of the things I noticed when I first got my PS4, after I finished fangirling, is that I didn't have access to all of the apps I knew would make my experience fantastic. The thing is that apps, just like streaming sites, have to follow international copyright laws. In other words, I didn't have access to a lot of the apps for PS4 that I wanted to use
If the app gives you access to content it doesn't have the rights to air in your region, then the app will be geo-blocked. It doesn't make much financial sense for the developers of these apps to release different app versions for different countries. So, they opt to restrict users based on their location.
The way an app does this is by banning all of the IPs that don't belong to the region they want to target. It makes sense, then, that people all over the world will have problems accessing all of the apps we're listing below.
Luckily, I knew how to solve this problem. All I did to access each and every one of these apps is use my VPN and was able to access the apps for PS4 that I wanted. You can check out this instructional article on how to install a VPN on your PS4 to help guide you through this process.
I'll explain what a VPN is and what it can do for you after we discuss the best apps for PS4.
The 10 Best Apps for PS4
So, now that you know what a VPN does and how it can help you access the best apps for PS4 out there, let's talk about these apps for a second.
Here are the best apps you can use on your PS4:
Netflix
Netflix needs no introduction. It is one of the most used streaming platforms on a global level. Everyone knows, though, that Netflix offers different content for each country. The most coveted regional Netflix seems to be the US or the UK.
By connecting to a US or UK server, you'll be able to access American or British Netflix from anywhere in the world. Be careful though, Netflix has been coming down hard on proxies and VPNs. Not all VPNs can unblock Netflix. Luckily, ExpressVPN has managed to continuously provide this service to its users.
Twitch
If you don't know about Twitch yet, you're definitely missing out. This app gives you access to digital video broadcasts and is filled with quirky and informative personalities. Twitch is mostly filled with content dedicated to video games, but you can also find streams for art, music, talk shows, and even some TV shows.
Different regions get different services on Twitch, like earning tokens by watching League of Legends content. A VPN will help you access all of the services you might be missing out on.
PlayStation Vue
Here is a service that PlayStation itself launched to compliment your OTT streaming services. The problem with PS Vue is that it's only available in the US. Not only that, but the location you initially subscribed to the service is the only location you'll be able to use your account in.
In other words, you can use a VPN to get yourself a PS Vue subscription, but make sure you're connecting to a specific American server. Take note of the server (where exactly is it in America?) and use it every time you want to access this service.
Amazon Prime Video
You can access Amazon Prime video via their app on PS4. Of course, you're probably already aware that the content on Amazon Prime caters only to a US clientele. Same as with PS Vue, you can use a VPN to start a US Amazon Prime subscription. Always connect to a US server when you're about to use this app, or else you'll only be able to access the "Watch While Abroad" titles (hint: it's not a lot of titles).
BBC iPlayer
BBC iPlayer is the streaming app dedicated to the BBC. It's completely free on your PS4 and gives you access to a whole range of shows, movies, and talk shows.
Just as with most of the BBC's services, this app is only available in the UK. To use BBC iPlayer on your PS4, use your VPN to connect to a UK server first. After you do that and get yourself a UK IP, you'll have all the access you want.
YouTube
Here's another app that requires no introduction. You can easily keep up with all your YouTube subscriptions directly off your PS4 with their dedicated YouTube App. If you're a content creator, you can use the app to upload your videos too.
Crunchyroll
When it comes to the best streaming apps for PS4, Anime fans will definitely enjoy Crunchyroll. Crunchyroll is one of the most used US Anime-based sites and offers a wide range of Anime and Manga for all users to enjoy.
However, Crunchyroll is a service only offered in the US. You can easily access the Crunchyroll app on your PS4 anywhere in the world with a VPN. Just connect to an American server!
Pluto TV
Here's an app perfect for cord-cutters everywhere. Pluto TV gives you access to tons of free TV channels. You'll be able to find content on news, sports, movies, TV shows, music, cartoons, and even viral videos.
Same as with most of the apps on this list, Pluto TV's full content arsenal is only available in the US. Use a US server on your VPN to access this app from anywhere in the world.
Tubi TV
This is a great free app that gives you access to thousands of movies and TV series. Tubi TV offers unlimited streaming, no subscription or credit card needed. You will have to deal with a few ads here and there, but they're nothing compared to the advertisements on regular TV.
You will need to use a VPN and connect to an American server in order to access all of Tubi TV's content.
Crackle
Our last pick for best apps for PS4 is Crackle. This app is all about the exclusive Sony content. You'll get access to a rotating slate of Sony Crackle Originals. The service is also completely free and requires no subscription at all. Perfect for cord-cutters everywhere.
Crackle is available in the US, Canada, Australia, and 18 countries in Latin America. For users who want to enjoy this service but happen to live elsewhere, you can use a VPN to get the access that you want.
What is a VPN?
I've noticed that a lot of people don't really understand what a VPN does or how it can benefit you, the user.
Let me start by explaining what a VPN does. Short for Virtual Private Network, a VPN is first and foremost a cybersecurity tool. However, one of its basic security functions gives a VPN the ability to access geo-blocked apps and sites. Basically, a VPN encrypts your data and re-routes your traffic through its own secure servers. When your traffic gets re-routed, your public IP address ends up changing to match that server's location.
When your IP address changes, you get access to the sites restricted to the location of the server you're using. So, if you want to use an app that's only available in the UK, use a UK server. Only available in the US? An American server is what you should connect to.
You can check out our Best VPNs for PS4 article to figure out which VPN to use. For the short answer: we suggest using ExpressVPN on your PS4. This provider is known as the best VPN on the market and offers a whole list of features to its users. You can also try out the service by benefiting from their 30-day money-back guarantee.
What Can a VPN do for You?
The benefits of a VPN go way beyond simply giving you access to content. While this is one of the most coveted benefits of a VPN, it's not the only benefit. With a VPN, you'll be able to:
Bypass ISP Throttling: Sometimes, an ISP will throttle (limit) the internet of a user if they're downloading a lot of content or visiting a lot of streaming sites. A VPN will help keep your traffic hidden from your ISP, in effect bypassing ISP Throttling.
Add Anonymity to Your Connection: Your public IP reflects your physical location. Since a VPN changes your public IP, it makes it seem like you're located somewhere completely different. Your IP is like your identifier, changing it gives you an added layer of anonymity while online.
Protect Your Data from Possible Data Theft: VPNs encrypt your data, it's one of their basic functionalities. That means that it makes it incredibly difficult for anyone to steal any of your data. In fact, the VPN industry standard for encryptions (256 AES encryptions) is so strong that supercomputers have yet to be able to crack the encryptions.
Secure All Internet Connections, Including Public WiFi: Since VPNs tunnel your traffic through their own secure servers, they sort of lock in your traffic and block anyone attempting to monitor or mess with what you're doing online. For that reason, VPNs are the best tools to be used when connecting to public WiFi, which is usually a hotbed for hacks and attacks.
So, as you can see, a VPN is a very handy tool to have in your internet security arsenal.
The Best PS4 Apps – Final Thoughts
There you have it, the 10 best apps for PS4. If you couple your PS4 experience with a trusted and credible VPN, you'll be able to unblock a whole array of apps and content from the comfort of your own couch. Do remember that a VPN can bypass the geo-blocked imposed by an app, but it can't bypass any registration or subscription fee required.