We wouldn't be exaggerating if we claimed that the Playstation 4 is the best gaming console ever made. Sony's state-of-the-art device has constantly smashed selling records ever since it first hit the market. With fascinating graphics, amazing CPU power, a collection of games almost unrivaled, and top streaming services, the PS4 couldn't get any better, or could it? Well, it definitely could if a VPN is present. Users can improve their speed, reduce latencies/lags, and unblock geo-restricted content. But the question is, what is the best VPN for PS4? Find out in this full review.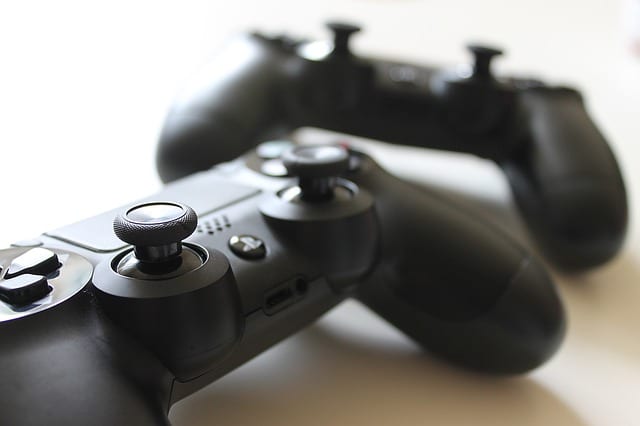 Best VPN for PS4 – Content Index
Can you use any VPN to unlock PlayStation 4's full potential? The answer is no. First, the platform doesn't support VPN clients. Second, not all VPNs are credible enough to use. So, what VPN is best to use? Here's what we came up with, in this review:
Best PS4 VPN – SUMMARY
Take a look at the best PlayStation 4 VPN sum-up below if you want to get a quick idea about what we're covering today.
We have ranked ExpressVPN ranks as our number one PS4 VPN because of their 30-day refund policy, excellent support, fast servers, and Smart DNS proxies which you can set up directly on your PlayStation 4 or 3 console. Here is our best PS4 VPN shortlist.
Best PlayStation 4 VPN Reviewed
Before we begin, we have to note that the PlayStation 4 does not support VPN clients. So, users would have to install the VPN on their router.
However, in our review, we've listed the VPNs that offer Smart DNS services as well, which can be directly configured on the console.
With that said, the full review of the best VPN for PS4 is presented below. Check it out:
ExpressVPN – Best PS4 VPN in 2023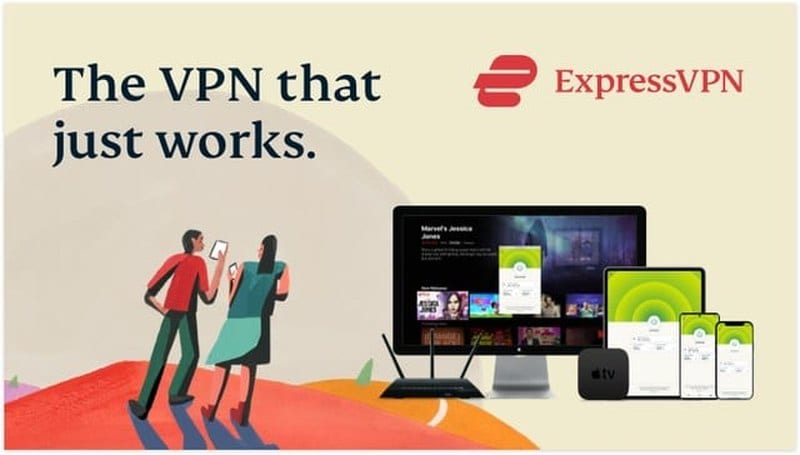 We'll start off with ExpressVPN, a premium choice for users looking to configure their PS3 or PS4 with a VPN service. With reliable servers based in over 94 countries, the customer service team at ExpressVPN is intent on seeing that you get to enjoy the best possible gaming/streaming experience.
Aside from lagging/latency issues, the PS4 is a great host for streaming services. You'll find apps for Netflix, Hulu, DAZN, ESPN+, and dozens more. ExpressVPN can unblock all of them with ease.
ExpressVPN offers top speeds, especially in the United States where major streaming channels are available.
If the speed is not enough for your streaming habits, you can always configure their MediaStreamer (Smart DNS) on your PlayStation directly. Their website has guides for everything you might be looking for.
Most might find the pricing to be a bit higher than that of most providers, but the guys at ExpressVPN are confident enough that their users will appreciate their high quality of service. That's why they offer a 30-day money-back guarantee to new users.
Pros
Very fast speeds.
160 server locations in 94 countries.
Unblocks major streaming services.
MediaStreamer (Smart DNS).
Optimized for gaming and streaming.
30-day refund policy.
BulletVPN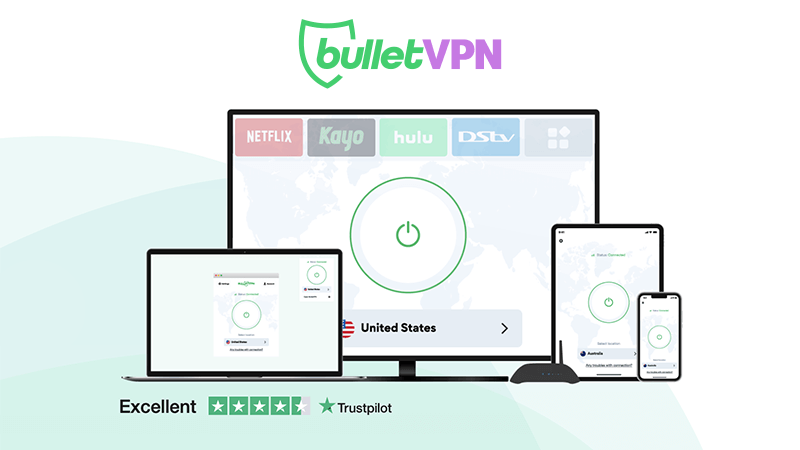 Launched back in 2017, BulletVPN did very well when we tested their VPN servers. They also offer easy-to-follow guides on how to install VPN on routers as well as setting up virtual routers on your PC/Mac.
As of now, BulletVPN has more than 124 servers across 51 countries, which is very good if users wish to switch servers while playing online or unblock geo-restricted content abroad.
When it came to speed, we experienced minimal Internet speed drops across all of their VPN locations. Moreover, we tried their UltraHD support servers and the results were outstanding.
They're not claims, we did stream content in UHD as the servers were pretty fast. If that's not enough for you, there's always their Smart DNS feature, which will allow you to shift your location with minimal speed loss.
BulletVPN is affordable when it comes to pricing. We tested their service and it turned out to be great for PS4. But as an extra service, they offer a 30-day refund policy in case users tend to change their minds.
Pros
Excellent speeds.
150+ servers in 55 countries.
Unblocks top streaming services.
Smart DNS proxies.
UltraHD support (Optimized for UHD streaming and lag-free gaming)
30-day refund policy.
Surfshark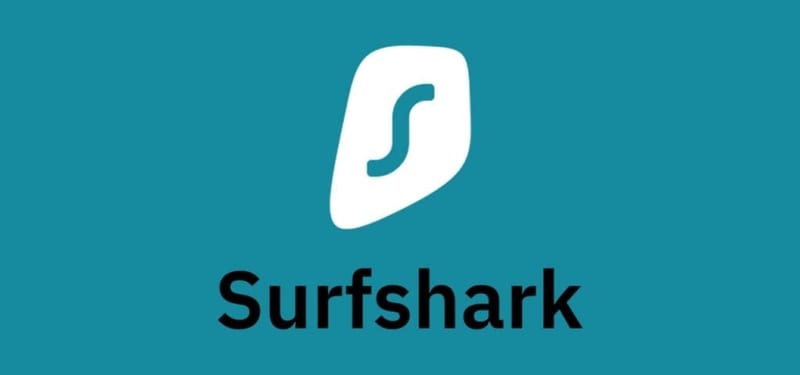 Surfshark is one of the 5 perfect options to use with PS4. Aside from granting top speed rates when connected to its servers, it can also allow seamless streaming with no quality loss.
As said, PS4 doesn't support VPN clients, which can be pretty daunting, especially for those who don't know how to set up a VPN on their router. If you want to unblock streaming content on PS4, you can easily configure Surfshark's Smart DNS.
Security-wise, Surfshark excels easily. Top features such as Wireguard and military-grade encryption can help you use your PS4 without having to worry about outside interception. It will protect you against DDoS attacks.
Check it out, you do get a 30-day refund policy if it didn't turn out to be what you're looking for.
Pros
Servers in more than 60 countries.
Unblocks Netflix.
Smart DNS.
Fast server speeds.
30-day refund policy.
Unlocator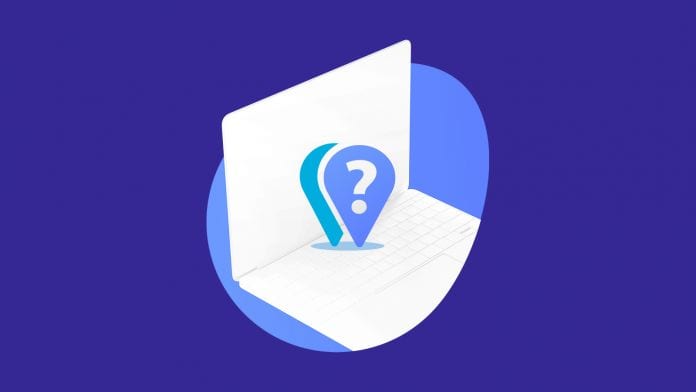 Unlocator was not a VPN service in the technical sense. It was a Smart DNS proxy service that allows you to unblock geo-restricted channels on both PlayStation 4 and PS3.
However, as of 2019, Unlocator started offering VPN services alongside Smart DNS to users who wish to bypass the internet's limitations.
Unlocator has servers across 41+ countries, spread in key regions around the world. It's one of the few VPNs that can unblock the likes of Netflix, Hulu, and Amazon Prime.
When it comes to speed, Unlocator did not deliver that well on some servers. But they do offer High-Speed servers that can maintain a speedy connection even when the encryption is present.
Unlocator can be installed on your router – guides are all over the website if you need a helping hand. If the connection is still slow, you can use their Smart DNS service as an alternative.
It is recommended if you're playing online and the game starts lagging all of a sudden. Finally, the service if very affordable compared to the others.
You can purchase Smart DNS or both courtesy of their separate subscription plans. Moreover, there's a free 7-day trial and a 30-day money-back guarantee if you wish to take the service for a test drive.
Pros
Servers in 41+ countries.
Unblocks major streaming services.
Smart DNS.
High-speed support for gaming and streaming.
30-day refund policy.
7-day refund policy.
Cons
Inconsistent speeds.
More servers should be added.
NordVPN
With Dedicated Game Servers built for speed and strategically located for optimum gaming efficiency, NordVPN is one of the few providers in the market that is genuinely doing a lot to better the experience of the gamers already subscribed to their tier-1 high-speed network.
The service has thousands of servers across 62 countries, which is more than enough to go up against opponents in different continents and access channels from all over the world.
With well-optimized bandwidth and the lowest possible response times, NordVPN is calling out players who are ready to take their experience to the next level.
While most of their servers are well optimized for the job, we witnessed some slow speeds on some of them, particularly their double VPN ones.
Furthermore, there's SmartPlay, their own Smart DNS service, which grants you access to hundreds of streaming channels on your PS4 without the need for their VPN. It can easily be configured on the console.
NordVPN has a 30-day money-back guarantee. This allows you to test their service out without worrying about losing the subscription fee you just paid.
Pros
Servers in 62+ countries.
Accesses major streaming services.
Smart DNS (SmartPlay).
Optimized for online gaming.
30-day refund policy.
Benefits of Using VPN for PS4
The advantages you get to enjoy as a result of using VPN on your Sony PlayStation 4 or 3 include access to geo-restricted content from services such as US Netflix, Spotify, and Hulu.
You'll be able to access parts of the Internet that are region-specific, regardless of wherever you may be, in the safe knowledge that your traffic is encrypted. This prevents any instance of data theft by malicious individuals.
You might also find that using a VPN does a lot to improve gaming speed and ping times on your PS4 since a shorter route to any regional server will be chosen.
To illustrate this, imagine that you're in the US, and want to play on UK servers. Using VPN, you're able to determine a regional server that is able to shorten the route used to transfer data as opposed to those that would have been in use courtesy of your ISP. This results in a faster ping response, and therefore a faster connection.
Now, having decided that you want to try out VPN through your PS3 or PS4, you'll find that the market is flooded with service providers to an extent that might make choosing one very difficult.
To make things easier for you, I've tried and tested five well-known providers that I would say, provide customers with the best value for money.
How to Change PS4 Region/Country?
In order to be able to download and install apps from other countries on your PlayStation 4, you have to change your PSN region. First, you can find detailed instructions on how to create an American or UK PSN account in this tutorial.
How to Install a VPN on PS4?
It is important to mention at this point that in case you plan on using a VPN with your PS4 or PS3, you'll have to look for a VPN router. This is because VPN service providers do not officially support the use of VPN with gaming consoles.
The gaming consoles also do not provide any connection protocols to allow for an encrypted server connection to be set up.
You could alternatively share your PC's VPN connection with PlayStation 4 by following these instructions.
In case you own a Mac, use this guide to set up a virtual router on it and share its VPN connection with your gaming console.
Alternatively, sign up with a VPN service that offers Smart DNS proxies which you can then set up directly on PS4/PS3. ExpressVPN is a good example here.
Conclusion on The Best VPN's for PlayStation 4
In as much as VPN providers are reluctant to provide direct VPN support for gaming consoles for the PS3 and PS4, the VPN service works pretty well as soon as you get connected through a VPN router. If you don't consider this to be an option, the SmartDNS providers I listed above should suffice, provided you're alright with browsing the web without security measures like data encryption.
ExpressVPN Review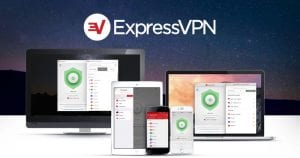 Name: ExpressVPN
Description: ExpressVPN is a VPN service that allows you to browse the web anonymously and unblock geo-restricted sites.
Price: 12.95
Currency: $
Operating System: Windows, OSX, Android, iOS
Application Category: Multimedia
Refund Policy

Speed

Support

VPN Apps