How to use a VPN on PS4? You might think that your PS4 doesn't need a VPN and that you're fine with it just the way it is, but allow us to explain to you why you might be wrong on that one. In case you didn't know, the PlayStation network doesn't have the best reputation for security, which makes encryption all the more necessary. That is especially true if you so happen to be sending sensitive information through your game console.
However, since gaming might be the only thing of concern to you on the PS4, you should know that having a VPN running on it would make your gaming experience worthwhile. A VPN installed on your PS4, allows you to access geo-blocked games and improve your online gaming speed. So if you weren't looking for ways to connect your PS4 to a VPN, now would be the perfect time to give it some thought. Keep on reading to learn how to install a VPN on PS4.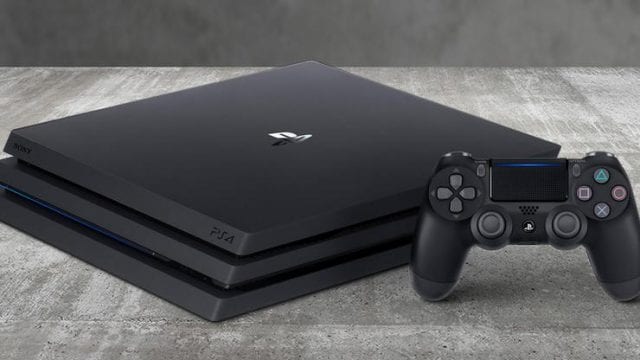 How to Install a VPN on PS4?
Just like a VPN ensures your security and increases your online freedom on your smartphone, the same is true if you use it on your PS4. It's not impossible to get a VPN on PS4, but it does require more effort than getting one on a smartphone.
The PlayStation doesn't directly support a VPN, but that can be solved by installing one on your router. For that, you'll need a VPN compatible router, meaning one with a built-in VPN access. If you don't want to go through the trouble of setting up a VPN on your router, you can buy a router with the settings for your provider already built in. Or you can manually insert the VPN details in your Wi-Fi router settings. Once you set up your router, you turn on your PS4 WiFi to connect to it.
Alternatively, you can connect to a VPN on your PS4 using a PC. Of course, you'll have to install the VPN software on your PC first, then plug an Ethernet cable into the back of both your PC and the PS4. If you own a Mac, you can use these instructions instead to share your Mac's VPN connection with your PlayStation 4.
In case you wish to install PS4 apps that aren't available in your region, you have to switch your PSN region as explained in detail in this article here. The best VPN service providers for PS4 are ExpressVPN and BulletVPN. This is because both these service providers offer a Smart DNS proxy with their services, which is a good package.
Unlike VPN, Smart DNS can be directly configured on the PS4 and allows you to access regionally restricted content such as American Netflix, Hulu, Amazon Prime Video, and BBC iPlayer. So, if its unblocking geo-blocked apps on your PS4 is what you are after, you can simply use Smart DNS instead of VPN.
Why Need a VPN on PS4?
We recommend VPNs all the time because we know how beneficial they are when connected to all kinds of devices. They encrypt your Internet traffic, prevent monitoring and targeting, hide your real location, and improve your online gaming. Keep in mind that devices like PS4 come with popular media streaming apps pre-installed, such as Netflix, YouTube, Pandora, Hulu, or HBO Go.
This goes to show how versatile these devices really are. They can fulfill a greater function than what they are commonly known for. The fact that these services are geo-restricted outside their countries of origin necessitate a VPN connection. Here are some of the reasons why you might need a VPN on your PS4:
gain faster game speeds
get more efficient server hops
spoof your location
hide your identity
access restricted content
stream content from all over the world.
encrypt your data.
stay protected from monitoring and ISPs.
Many gamers are unable to play the games they want due to geo restrictions. However, with a VPN you'll be able to access whatever game you desire. You can also obtain the IP address of countries where games you want are newly released.
That way, you won't have to wait for it to launch in your region. Plus, with a VPN connection, you won't have to deal with horrible ping times since you'll be getting access to game servers from across the world.
Using a VPN on PS4
You'll freak out once you discover the endless possibilities this VPN-PS4 connection has to offer. By doing so, you'll be using your PS4 up to its full potential and gaining a lot of benefits. Enhance your gaming experience, improve laggy online connections, reduce throttling and access services and games with a VPN on your PS4. If you want to know which is the best VPN for PS4, make sure you check out this article.