2023 has been an excellent year for football fans all over the world. But things are just about to get better as the 2023 CONCACAF Gold Cup is scheduled to take place from June 24 to July 16, 2023. An event of such caliber demands global attention, and thanks to its broadcasting partners, that's exactly what it got.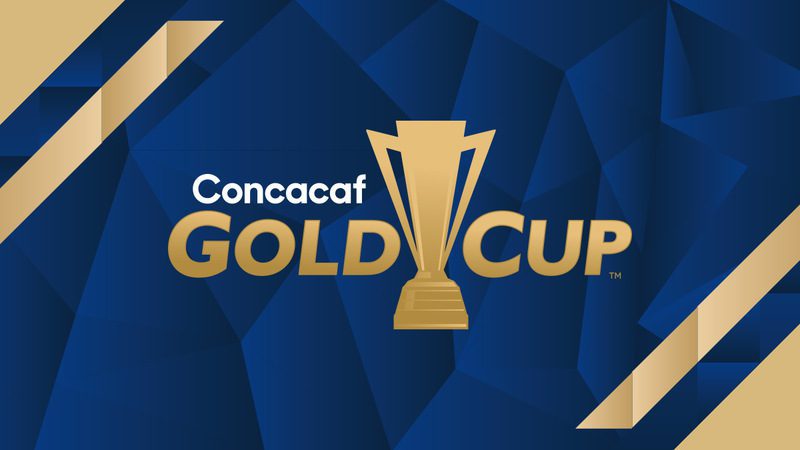 One problem, though, geo-restrictions still apply, which means that the channels broadcasting the competition can only operate within their respective countries.
In other words, not everyone can tune in and stream the action live. Well, that won't be the case for long. Here's how you can bypass regional restrictions and stream the 2023 Gold Cup live wherever you may be.
Watch Gold Cup 2023 Live – Quick Steps
Time needed: 5 minutes
Watching the Gold Cup is an easy task. All you have to do is follow the steps below, and you'll be joining in on the action in no time:
Subscribe to a credible VPN service.

We highly recommend signing up with ExpressVPN.

Get the VPN application.

Download and install the VPN app on your device.

Activate the VPN software.

Submit your newly created username and password.

Connect to a VPN server.

Choose a server in the country where your selected channel is available.

Launch the channel's app or website.

Sign in with your account if required.

Watch Gold Cup 2023 Live.

Enjoy the 2023 CONCACAF Gold Cup wherever you are.
CONCACAF Gold Cup 2023 – The Streaming Channels
If we were to talk about popularity, the Gold Cup needs no introduction. Everyone around the world waits for the competition on a biennial basis to watch their favorite teams collide.
Millions of fans tune in to see the action. In fact, the last edition's final harnessed over 7.6 million viewers across the United States only.
With so many providers broadcasting the competition, who knows how big of a number the Gold Cup is set to record?
Now, as we mentioned, the streaming services are geo-blocked outside their respective countries. We'll talk more about that later on. As for now, here are the official Gold Cup streaming services:
So, what is geo-blocking? This is a mechanism used by websites and services to limit their access to specific regions. That's mainly for copyright reasons.
They use Internet geolocation techniques, such as checking the users' IP addresses to determine their location. If they reside outside of the channel's coverage area, they'll be blocked instantly.
For example, if you want to watch the competition on Fox Sports, you'll have to be physically in the United States. In other words, you need a US IP address.
If that's not the case, an American IP is exactly what you lack, leading to an error message that looks like the following:
"Geographic Restriction. This content is not available in your location."
Worry not. You won't be stumbling upon this error any time soon. All you have to do is follow the steps above carefully, and you'll be watching the 2023 Gold Cup in no time.
The VPN's Benefits
A Virtual Private Network is a tool used to enhance the users' security and privacy. Once you connect to a VPN server, the software encrypts your data and shields it against any outside interference.
In other words, you can use public WiFi without having to worry about any entity that might intercept anything sent or received.
Moreover, an established connection grants you total anonymity while browsing the web. That's because the VPN cloaks your IP address and replaces it with a temporary one in the country where the server is located.
Not only does this allow you to browse the web without being traced, but it also allows you to bypass regional restrictions and access content normally not available in your region.
For example, if you connect to an American server, you'll receive a US IP address. As a result, you'll appear to be browsing the web from the United States and can access the likes of Fox Sports wherever you may be on the map.
Bypassing geo-restrictions requires a reputable VPN provider. We recommend using ExpressVPN as it provides an extensive server network that covers around 94 countries.
Aside from that, the service has remarkable unblocking capabilities. You won't stumble upon any hassle while trying to watch the 2023 Gold Cup. In case you want to try another service, you can check the table below for more options.
CONCACAF Gold Cup – FAQ
If you want to know more about the 2023 CONCACAF Gold Cup, make sure you go through the following FAQ section:
When Will The Gold Cup Take Place?
The CONCACAF Gold Cup 2023 is scheduled to take place from June 24 to July 16, 2023.
Where Will the Gold Cup Be Held?
This year's CONCACAF Gold Cup will be held in both Canada and the United States.
Who Are the Defending Champions?
The United States will be entering this year's competition as the defending champions, having won the 2021 edition.
Can I Watch the 2023 Gold Cup for Free?
Unfortunately, all the streaming services are premium. That means you can't watch the tournament for free.
Which Teams Are Participating in the 2023 Gold Cup?
The list below represents all of the teams participating this year:
Mexico
The United States
Costa Rica
Canada
Panama
Haiti
Jamaica
Guatemala
Honduras
El Salvador
Cuba
Nicaragua
Qatar
When more information is provided, we'll make sure to update this section.
Was the Full Schedule Released?
The entire Gold Cup Schedule is out. Here's how the matches are taking place:
Group A
The United States vs. Jamaica (June 24)
Nicaragua vs. TBD (June 25)
Jamaica vs. Nicaragua (June 28)
TBD vs. The United States (June 28)
The United States vs. Nicaragua (July 2)
Jamaica vs. TBD (July 2)
Group B
Haiti vs. Qatar (June 25)
Mexico vs. Honduras (June 25)
Qatar vs. Honduras (June 29)
Haiti vs. Mexico (June 29)
Honduras vs. Haiti (July 2)
Qatar vs. Mexico (July 2)
Group C
El Savador vs. TBD (June 26)
Costa Rica vs. Panama
TBD vs. Panama (June 30)
El Salvador vs. Costa Rica (June 30)
Costa Rica vs. TBD (July 4)
Panama vs. El Salvador (July 4)
Group D
Canada vs. TBD (June 27)
Guatemala vs. Cuba (June 27)
Cuba vs. TBD (July 1)
Guatemala vs. Canada (July 1)
TBD vs. Guatemala (July 4)
Canada vs. Cuba (July 4)
The 2023 Gold Cup Live – Final Words
This year is full of all the football action you need. Now you know how you can follow your favorite Concacaf Gold Cup teams anywhere you may be.
The task at hand is a simple one. All you have to do is follow the guide carefully, and you'll be streaming the competition wherever you are. If you need any help setting up the entire process, give us a shout-out in the comment section below.