USTVGO is a live-streaming website that allows visitors to view a list of American channels. In total, there are 93 channels available. This includes the likes of ABC, HBO, CNN, ESPN, and many more.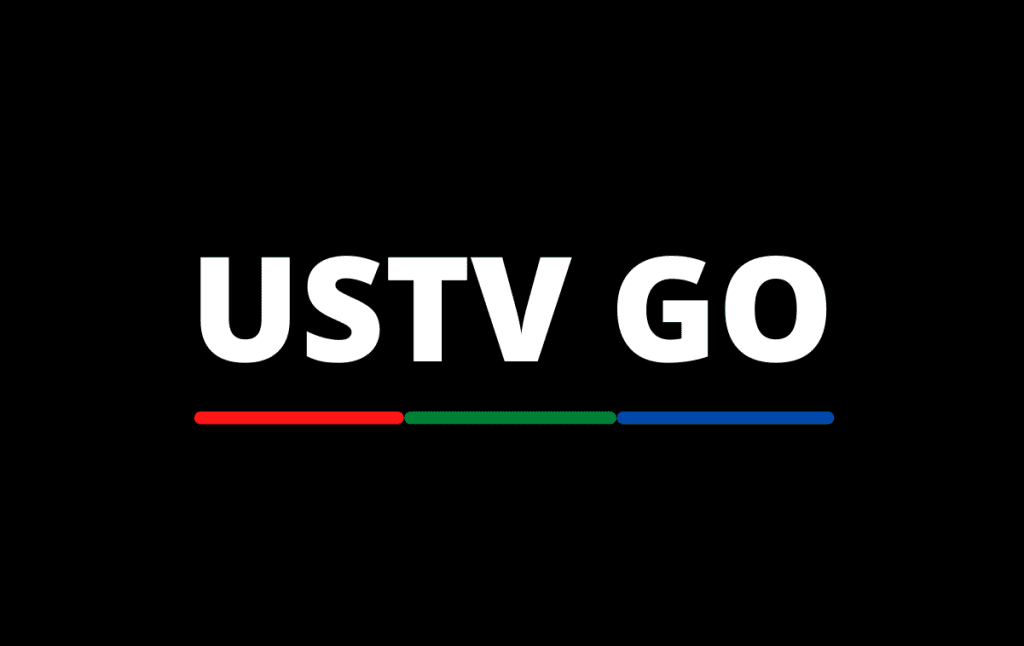 However, while the site itself can be accessed from abroad, the live streaming service is only accessible from within the United States.
If you try watching any of the channels on offer from overseas, you will get the following geo-error instead: "Please change your ip address to the US with your VPN." In some cases, you might get this error instead: "This channel requires a VPN to watch!".
The message might seem somehow intimidating for someone who isn't tech-savvy and has little experience with VPNs.
In this tutorial, we will help you set up you're own VPN app and eventually get access to US-only channels such as USTVGO.tv from anywhere in the world.
Watch USTVGO Outside the US – Quick Steps
Time needed: 4 minutes
The steps provided below are all you need to unblock USTVGo from anywhere in the world.
First, get a VPN subscription.

The USTVGO website recommends NordVPN. We tested another VPN service, ExpressVPN, and were able to watch all the live American channels on offer.

Then, download and install the VPN application on your device.

VPN apps are available on Windows PC, Mac, Android, as well as iPhone and iPad.

Next, launch the VPN app and sign in with your credentials.

All you have to do is enter your username and password.

Connect to an American VPN server.

Choose a US server from the list of servers the VPN app has listed.

Finally, head over to USTVGO.

You will now be able to stream all of the 93 channels from anywhere in the world.

Watch any US TV channel regardless of where you are.

Keep in mind that a VPN only spoofs your online location. You still need a valid subscription to the service you wish to unblock where applicable.
What is a VPN?
VPN stands for "virtual private network." Connecting to such a network enables you to encrypt all of you traffic. Thus, nobody can snoop on what you're doing online.
When connecting to a VPN server, you will no longer appear to be browsing the web using the IP address provided by your ISP.
Instead, the sites you visit and apps you use will see the IP address of the VPN server you are connected to.
In other words, connecting to an American VPN server will grant you an American IP address.
This, in layman's terms, is how a VPN works.
Which VPN Works Best with USTVGO?
We tried numerous VPNs while accessing USTVGO. This included ExpressVPN, NordVPN, and BulletVPN. All of them were able to unblock the channel abroad. If you're still getting the geo-error while connected to an American VPN server, try connecting to a different one.
Here's a list of the best VPNs for USTVGO.
Yes, USTVGO.tv is totally free. While testing the service, we were not asked to create an account.
In all honesty, we do not know. The site itself claims that "Watching is legal. If you still worry, we recommended you use a VPN to protect your identity — download VPN."
How many channels can I watch on USTVGO?
There are 93 channels available on USTV Go. Here is the complete list:
ABC SD
ABC HD
ABC 7 New York
ACC Network
AE
AMC
Animal
BBCAmerica
Big Ten Network
BET
Boomerang
Bravo
C-SPAN
CBS SD
CBS HD
CBS 2 New York
CBS Sports Network
Cinemax
CMT
Cartoon Network
CNBC
CNN
Comedy
CW SD
CW HD
CW 11 New York
Destination America
Discovery
Discovery Family
Disney
DisneyJr
DisneyXD
Do it yourself ( DIY )
E!
ESPN SD
ESPN HD
ESPN2
ESPNU
ESPNews
FoodNetwork
FOX SD
FOX HD
FOX 5 New York
FoxBusiness
Fox News
Freeform
Fox Sports 1 SD (FS1 SD)
Fox Sports 1 HD (FS1 HD)
Fox Sports 2 (FS2)
FX
FX Movie Channel
FXX
Golf Channel
Game Show Network
Hallmark Channel
HBO SD
HBO HD
HGTV
History
HLN
Hallmark
Movies & Mysteries
Investigation Discovery
ION (WPXN) New York
Lifetime
Lifetime Movie Network
MLB Network
Motor
Trend
MSNBC
MTV
National Geographic
Nat Geo Wild
NBA TV
NBC SD
NBC HD
NBC 4 New York
NBC Sports ( NBCSN )
NFL Network SD
NFL Network HD
NFL RedZone
NHL Network HD
Nickelodeon
Nicktoons
Nick Jr
One America News Network
Oprah Winfrey Network (OWN)
Olympic Channel
Oxygen
Paramount
PBS
POP
Reelz Channel
Science
SEC Network
Showtime
StarZ
SundanceTV
SYFY
TBS
Turner Classic Movies (TCM)
Telemundo
Tennis Channel
TeenNick
TLC
TNT
Travel Channel
truTV
TV Land
The Weather Channel
Univision
USA Network
VH1
We TV
WWE Network
YES Network
On what devices is USTVGO available??
While we found an app called USTVGO.live on Google Play Store, it appears that it doesn't belong to USTVGO.tv. The site states that "If there is an app out there called USTVGO, then it is fake, and it may contain malware or virus in it, use it on your own risk."
You should still be able to access the USTVGO.tv site on through your mobile's web browser.
I connected to a US VPN server, but the stream won't load.
In case you got an American IP address via VPN but still cannot watch any of the US channels live, try connecting to a different US VPN server.
If you're still having issues, contact your VPN service's support.
Wrap Up
This is basically all you need to know about accessing American channels from abroad. We'll gladly assist you further if you're still having trouble applying the steps we listed. Just drop us a comment below.