The Indian Premier League will kick off on the 31st of March and round up on May 28th, 2023. Cricket fans from all over the globe are following the T20 cricket action. How? Well, the sport has official broadcasters all around the world. However, these channels are only available in specific countries.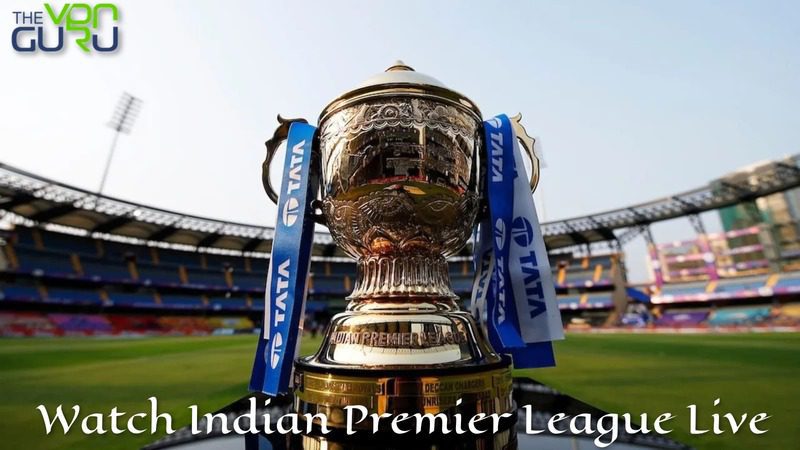 Geo-blocking can be a hassle, but there's a way around that. In this guide, we will show you how to unblock any of these channels so that you can stream IPL 16 live anywhere in the world.
Watch IPL 16 Live – The Easy Process
Time needed: 5 minutes
Streaming the upcoming Indian Premier League is quite easy, actually. All you need to do is follow the steps below:
Subscribe to a VPN service.

For guaranteed results, we recommend using a premium service such as ExpressVPN.

Get the VPN application.

Download and install the VPN app on your device.

Activate the VPN client.

Sign in with your username and password.

Connect to a VPN server.

Choose a server in the country where your channel has broadcasting rights.

Launch your channel's website or app.

Sign in with your account if required.

Watch the 2023 IPL live.

Stream the 16th version of the Indian League anywhere.
IPL 2023 Anywhere – The Detailed Process
Let's explain everything in detail. The steps above are definitely what you need to stream the tournament, but the following guide sheds more light on everything you need to know.
The Requirements
To stream the 2023 IPL live, you need everything on the list below:
A VPN subscription.
An account with your chosen channel.
A compatible streaming device.
IPL 2022 Streaming Channels
As we mentioned, the 2023 Tata IPL has broadcasters mostly everywhere. Well, it is so popular globally, after all. But there's a catch. The channels broadcasting the season are restricted to their respective countries, meaning they don't operate abroad. We'll talk about this in a bit.
As for now, here are the official IPL 2023 broadcasters in each country:
If you're a traveler or an ex-pat in a different country, your channel will block your access even if you have a valid subscription. You see, it's all about your IP address, as it is used by those services to determine your location.
Now, since you live abroad, you'll lack the required IP address for your local service, which will result in an instant block. For example, if you live outside the UK and want to watch the tournament on Sky Sports, this is the error message you'll receive:
"Unsupported location. The video you are trying to watch cannot be viewed from your current country or location."

Well, that's in the past; in this guide, you'll learn how to unblock each and every channel on the list.
Now that you know what's standing in your way, you can follow the steps above, unblock your chosen channel, and stream the 2023 IPL wherever you may be.
What is a VPN?
A Virtual Private Network allows you to appear as if you're browsing the web from a different country. That, of course, depends on the server you connect to.
Once you're connected, the VPN shields your data with military-grade encryption and hides your IP address, granting you one in the country where the server is based.
If the server is in the UK – a British IP address you shall acquire. As a result, you can stream the 2023 IPL on Hotstar no matter where you are.
Please note that this works with all the channels on the list, provided you connect to a server in their respective countries.
ExpressVPN is a VPN provider with fast VPN servers in more than 94 countries. Give them a try if you wish to use any of the channels on our list.
Moreover, ExpressVPN offers you a 30-day money-back guarantee, which allows you to take their service for a test drive before opting for a long-term subscription deal.
On the other hand, ExpressVPN isn't the only provider capable of unblocking the channels. There are other VPNs with the same quality of service, but we recommended ExpressVPN since it matches everything in our evaluation criteria. Check out the other VPNs we recommend.
The 2023 Indian Premier League
This year, you'll be seeing a lot of action in the 2023 Tata Indian Premier League. All the teams will enter and battle it out to declare a champion. But wait, there's more! We've answered everything about the competition in the following FAQ section:
When Will the Indian Premier League Begin?
The tournament will begin on 31xt March 2023, and according to IPL Schedule 2023, the final match will be played on 28 May 2023.
How Many Teams will Participate?
This year, ten teams will compete against each other instead of the usual 8.
Can I Watch the 2023 IPL for Free?
Unfortunately, all of the broadcasting channels require some sort of subscription.
How Many matches will be Featured?
This season will consist of 74 matches and 14 league matches for each club.
How to Stream IPL 2023 Free Live Online – Wrap Up
When ti comes to streaming, it's always recommended to stick to an official channel. That's way better than watching IPL 2023 via illegal or pirated streams that bombard you with ads and buffering all the time. All you need is a reliable VPN service like ExpressVPN.
Don't forget, if you have any questions about setting up a VPN connection on your device, let us know in the comment section below.