The beautiful Southeastern European country of Montenegro is known worldwide for its coast, its mountains, and its lakes. With a stable economy and a flourishing tourist-based service industry, it's no wonder that the country is witnessing a high number of visitors per year. If you're planning a trip soon, though, there is something you should make sure you prepare for that might have slipped your mind; the Montenegrin internet. While the country's laws promise an internet that respects freedom of speech, there have been rising concerns of government surveillance and monitoring. That's why a trip to Montenegro should include a VPN to make sure you're safe and secure while online. Read on to find out which VPNs work best for Montenegro.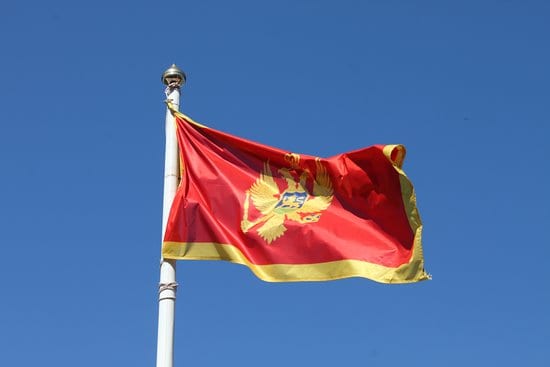 Best Montenegro VPN Overview
We have summed up the best VPNs you can use in Montenegro below, just in case you don't want to read the whole review:
Why Need a VPN in Montenegro
As I mentioned above, Montenegro's laws promise an internet free of censorship. However, that's not really what happens on-ground. Montenegro is slowly gaining a reputation for censoring its media and press outlets, utilizing soft censorship, and an increase in government surveillance. In fact, more and more reports are coming out regarding the government's use of internet surveillance and monitoring.
A VPN, short for Virtual Private Network, is a cybersecurity tool that protects you from any unwanted third-party monitoring. VPNs re-route your traffic through a digital "tunnel" and encrypt all of your data. This means that with a VPN, the Montenegrin government (and all other third parties) won't be able to access your information or find out what it is you're doing online. In other words, a VPN should be an essential item in your itinerary, especially if you're headed to a country known for its internet surveillance.
To add to all of that, a VPN can give you access to geo-blocked content anywhere in the world. This happens because VPNs use their own servers to re-route your traffic, effectively changing your public IP to match the server's location. When you have the ability to change your IP, you'll have the ability to unblock websites, apps, and media that are restricted to a particular region. Most top VPN providers will let you choose the server you want to connect with, giving you total power over which IP you end up having. All you have to do is get an IP from the region where the content is restricted, and you're all set!
Best VPNs for Montenegro
Now that you know why you'd need a VPN in Montenegro, let's talk about which VPN you should be investing in.
First, you need to know what your VPN should offer. In general, you should be looking at VPNs that have high internet speed, global server coverage, and a commitment to privacy and security.
Let me explain.
A VPN's basic functionality, re-routing your traffic, will slow your internet down. However, that doesn't mean you need to kill your internet speed altogether. Some top-tier VPNs have optimized their servers in a way that ensures a fast internet connection, one where you won't even notice any speed reductions. As for the global server coverage, the more severs you can connect to the more IPs you can end up having. If the servers are spread out around the world, that can boost your speeds even more. The closer you are to a server you're connected to, the better the download speeds off that server.
And finally, the whole point of a VPN is to keep your information private and secure while online. If your VPN provider can't guarantee you that, then what's the point of getting a VPN? This is why you should be looking for a VPN with a strict zero-log policy. A zero-log policy means that the VPN is keeping no logs of any of your activities while using its services, making it impossible for the VPN to provide third parties with any of your data.
If all of that seems like too much to think about, we've done the searching for you! Here are the best VPNs that you could use while you're in Montenegro:
ExpressVPN
Our top pick for VPNs in Montenegro is ExpressVPN. ExpressVPN is known as the best VPN provider in 2021 because of its commitment to providing its users with excellent service. Boasting one of the fastest and most stable internet speed rates, the tightest zero-log policy, and global server coverage ranging over 94+ countries, you can rarely go wrong with ExpressVPN. You'll also be getting:
Military-grade encryptions and the latest in VPN protocols
A Killswitch for added security
2000+ servers in over 94 countries
A free Smart DNS feature
5-star 24/7 customer support via live chat
A 30-day, no questions asked, money-back guarantee.
Read the full ExpressVPN review here.
BulletVPN
Our second VPN provider choice is BulletVPN. BulletVPN is known for its fast internet speeds, its commitment to its user's privacy, and server locations across all inhabited continents. With BulletVPN, you'll be benefiting from:
P2P and streaming optimized servers
150+ servers in 55+ countries, distributed over all inhabited continents
A killswitch
A strict zero-log policy
24/7 live chat support
A 30-day, no questions asked, refund policy
Read the full BulletVPN review here.
NordVPN
Suggestion number 3 for Montenegrin VPNs in NordVPN. NordVPN is known as a "features heavy" VPN, and for good reason. With NordVPN you'll get:
A strict zero-log policy
Double VPN for added security
P2P optimized servers
4000+ servers in 60+ countries
Split Tunneling
A Smart DNS feature
24/7 live chat support
A 30-day refund policy
Read the full NordVPN review here.
Best VPN for Montenegro – Final Thoughts
Traveling doesn't have to mean opening yourself up to government surveillance and internet monitoring. With a VPN, you can stay protected while online anywhere in the world. You can also keep up with all of the content and media that you want without having to think about geo-blocks and restrictions. That's why you should always have a VPN subscription up and ready when you're about to travel, and flying to Montenegro should be no exception.
Best VPN for Montenegro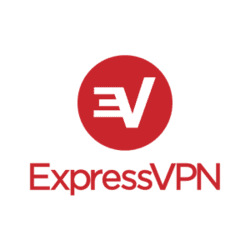 Name: ExpressVPN
Description: ExpressVPN is the best VPN to use in Montenegro for a safe, private, and entertaining connection.
Support

Speed

Server Location

Security and Privacy

Refund Policy