Albania's magical beauty and touristic attractions are not enough to distract you from using the internet. And because going online is inevitable, I'm here to offer you a safe passage online. You might have noticed that several websites from home are inaccessible while you're in Albania or anywhere abroad. I sure did when I tried to stream Bodyguard on BBC iPlayer, or even worse, when I tried to check my local bank account. These services are geo-restricted for copyright and security reasons. Therefore, you need a VPN to unblock them. Read about the best VPNs for Albania in this article.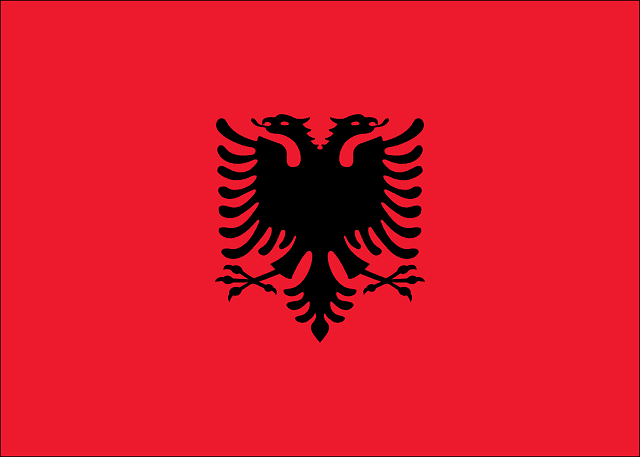 Why Need a VPN in Albania?
The main benefit offered by a VPN service is internet privacy and security. A VPN provider can protect your personal data and private information when you use the internet. Also, it can hide that information of yours from browsers to IP addresses, and more.
There are times where you find are unable to open certain websites. Should you wish to unblock and access these sites, you have to consider making use of a VPN service. The need for this service is expanding. There are many popular and favored VPN services available on the market today. Find out more about them here.
Access Geo Restricted Content
A VPN can bypass the restrictions imposed on the content you are trying to access. Thus, allowing users to access the geo-restricted content despite their geo-location.
Gain Anonymity and Privacy
A VPN can give you the peace of mind that Internet users ask for. With a VPN, they're able to protect themselves from the worst of the web. Internet users get to surf the web anonymously and privately.
Change your IP Address
Once you connect to a VPN server, your data gets rerouted through it. As a result, you gain the IP address of a different country.
Avoid Government Tracking
Governments across the world track what their citizens do online, and this can be avoided via a VPN. This technology allows you to surf the internet with an encrypted connection. A VPN helps you maintain complete privacy, preventing government organizations from tracking your online activities.
Best VPN for Albania
First of all, take it from someone who's been through it and avoid free VPNs. These brands offered me some horrible services, including extremely slow server speeds. They also use weak encryptions and end up selling your traffic to third parties.
With that being said, the best VPN for Albania should offer good security and privacy features, as well as strong encryption protocols. It must also have a decent-sized server network that allows you to switch networks and IP addresses in order to bypass online restrictions.
And finally, the best VPN service will bring you a clear no-logging policy and will never store your traffic.
Taking all this into account, I prepared a list of the best VPNs for Albania.
ExpressVPN
I found ExpressVPN to be the best provider in the entire VPN industry at the moment. I have installed it on my PC and I can use it on up to five devices at the same time using a single account.
Furthermore, it has a large server network, uses the best security and privacy features, and offers high levels of speed. You won't find a better brand that ticks all the boxes.
Pros:
choose a server from the 3,000+ servers in more than 94 countries.
zero-logs policy.
Torrenting and P2P file-sharing allowance.
Helpful customer support service with 24/7 live chat.
Tough encryptions (AES 256-bit).
A free Smart DNS feature.
30-day money-back guarantee.
For more information on ExpressVPN, check out this review.
BulletVPN
Just like any other elite provider, BulletVPN goes all out when it comes to users' privacy and security. But most importantly, the company also values speed, which is why it labels itself as "the best VPN for streaming." It also gives you a chance to try it out for a month before you subscribe for the long term. If by then you decide that it's not right for you, you can get your money thanks to the 30-day refund policy. 
Pros:
Very fast servers.
Helpful customer support service with 24/7 availability.
High compatibility. 
No logging policy.
Strong AES 256-bit encryption.
The BulletVPN review will give you additional info about the service.
NordVPN
NordVPN takes online security very seriously. In addition to using the strongest encryption protocol, it brings a unique double VPN feature to encrypt your traffic TWICE. As for privacy, the company does not store or record your traffic, and since it's based in Panama, you don't have to worry about any data retention laws.
Pros:
Round-the-clock live chat support.
2048-bit SSL encryptions
A complimentary Smart DNS feature in case your device doesn't support VPNs.
DNS Leak protection.
4,000+ servers in more than 60 countries.
30-day refund policy.
Cons:
Some servers were a bit slow.
For the full list of pros and cons, take a look at the NordVPN review.
IPVanish
One of the most popular VPNs in the industry, IPVanish is known for the high levels of speed it offers for users. Throw in some top security and privacy features and a large server network and you got yourself a VPN favorite. Bottom line, this is an excellent brand if you want to bypass online restrictions in a safe and private matter.
Pros:
AES 256-bit encryption.
Kill switch and DNS Leak protection.
More than 1,000 servers in 60+ countries.
Up to 10 simultaneous connections.
Kodi-optimized.
Allows P2P sharing and torrenting.
No Logs
Cons:
Can't unblock Netflix libraries.
Short 7-day refund period.
Check out the IPVanish review if you wish to know more.
Best VPN for Albania – Final Words
Albania is a place worth discovering, and with a strong and trustworthy VPN, you will have access to all the content there. All the VPNs we have mentioned in this guide have been selected specifically for use in Albania. So what is it going to be? Are you going to choose ExpressVPN or BulletVPN? Let us know in the comment section below.
Best VPN for Albania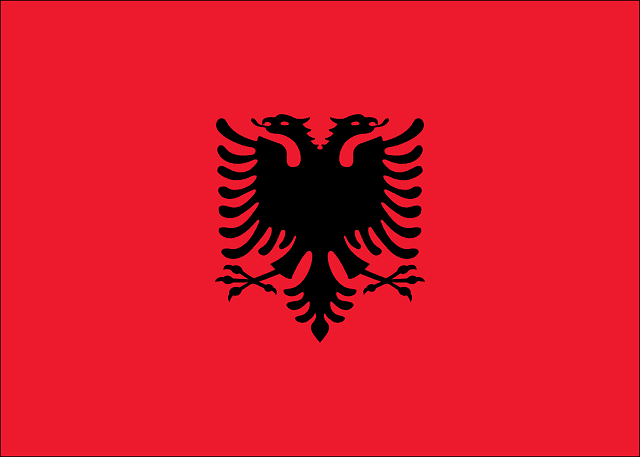 Name: ExpressVPN
Description: ExpressVPN is a well functioning and secure VPN service provider that reliably works in Albania
VPN apps

Access blocked content

Speed

Support

Refund Policy