Best VPN for Russia 2023 Review
|
The internet in Russia is restrictive, accompanied by high levels of censorship and monitoring. As a matter of fact, internet freedom has been declined several times now, and the Russian government is going in a "disconnecting from the world" direction.
So, if you're ever going to land in Russia, you're going to run into plenty of blockades, unless you use a VPN. I'm here to dig up the best VPN for Russia so that you get the ultimate browsing experience with no complications while you are there. 
Internet Restrictions in Russia
In the past years, Russia has been limiting internet freedom by imposing blockades on specific websites and communication services. The legislative branch's goal is to boost the Russian "sovereignty" and gain control over its Internet. Alexander Isavnin, of the RosKomSvoboda movement, says: "Most of our regulation of the internet, content blocking, data filtering is a way for the government to get more power and information."
As a result, Russian citizens are fed up with tight internet restrictions enforced by the government. Many are the blocked websites and services in Russia, which justifies Russian locals' frustration with their government's internet laws.
Internet Surveillance in Russia
The president, Vladimir Putin did warn the citizens about the possibility of disconnecting from the global internet. Putin will soon sign the "sovereign internet" bill which mimics the style of the Chinese firewall. The whole purpose behind signing this bill is to allow larger monitoring of users' traffic.
Those who are planning on paying Russia a visit must be aware of the level of internet surveillance conducted by the government. In fact, the authority takes strict measures to monitor internet use and phone connections. There's a new law that obligates ISPs in Russia to unplug from foreign servers as part of their "global disconnection" plan.
Why Do about Russia's Limited Internet Access?
The Russian parliament is curbing internet freedom, and that particularly has angered active internet users. If you're an active user yourself or an ex-pat/visitor in Russia, you'll face some challenges when browsing the web and by just being online.
As mentioned above, a solution that would allow you to avoid all this would be to use a VPN. Assuming the brief description above gave a hint about the advantages you might enjoy while using it, let's move on and describe a bit about how it works.
Best VPN for Russia 2023 – Summarized Review
If you already know what VPN is, how it works, and why you need to use one in Russia, there's no need to read the full Best Russia VPN review below. Here is a list of the best VPN services you can use to bypass government censorship and unblock geo-restricted websites.
What is a VPN?
A VPN is a simple form of technology that gives you access to blocked content by redirecting your IP connection to a server that'll not be affected by the restrictions imposed on your current location.
All you'd need to do is select the location, choose to connect, and all the available content in that region will be accessible to you. As an added benefit, you also get to keep your data private, even from government agencies through complete encryption.
The Best VPNs for Russia – 2023
Having decided that you need a VPN service to do your work online better, the next step would be to choose which company you should sign up with. To help you out on this one, I've come up with a list of my top 2 recommendations. Have a look at the ones I think will serve you best:
1. ExpressVPN – Best in the Market for Customer Service (9/10)
Besides having one of the most well-trained and professional teams in the market, ExpressVPN provides its clients the best in terms of quality of service. Expect to have:
Response time for e-mails: 20 minutes.

Live Chat with representatives for instant help.
The customer service team is available 24/7.
To all those who are in doubt as to whether they want to subscribe to ExpressVPN, they can make use of the money-back guarantee policy which grants them 30 days worth of thinking days. Now, if you do end up signing up with ExpressVPN, you get to be part of their referral program. If you get to persuade a friend, both of you receive a free month worth of services.
ExpressVPN's connections are super fast. Those speeds will surely boost your streaming and movie downloads. Also, you can download content as much as you please because you get unlimited bandwidth.
2. BulletVPN
While BulletVPN is not as popular as the other VPN services on this list, it's still a top performer in the field. When it comes to bypassing geo-restrictions, no channel or service remains blocked. Just so you didn't know, that relatively new VPN is one of the very few that is compatible with FireStick.
The service has 154 servers in 55 countries. These servers are spread in key locations across the globe, including Russia. You are allowed 30 days to try it out. Then, you decide if you want to commit or not. Just as the name implies, BulletVPN is a bullet-fast VPN with reliable servers and super responsive customer service.
Conclusion on Best VPN for Russia 2023
The challenges that Russians face in regards to their privacy rights are not unique to them alone as there are countries where the level of censorship is much higher. There have also been consequences of trying to neglect the restrictions imposed by their government.
These restrictions could have been avoided had they relied on a VPN service and worked under anonymity. ExpressVPN is one of the services that would've guaranteed them both privacy and security online. Sign up with them for the fastest connections & the strongest levels of encryption. Once you do, let us know how it went for you in the comment section below.  
Best VPN for Russia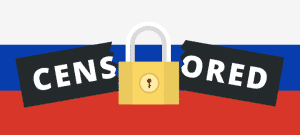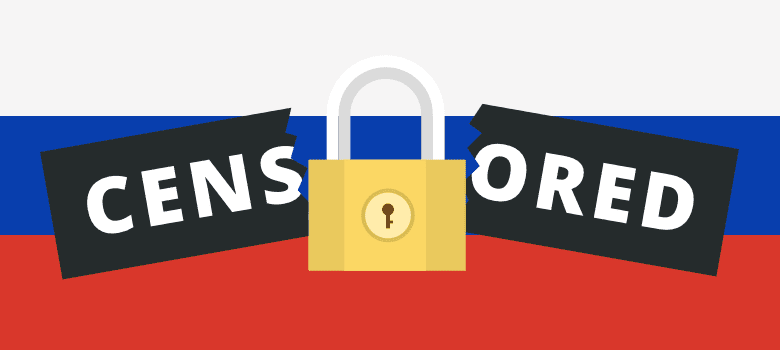 Name: ExpressVPN
Description: Due to the high level of Internet censorship, Russians have to reside to top VPNs like ExpressVPN to surf the web the way they want.
VPN Apps

Speed

Pricing

Refund Policy