Everything Everywhere. This is what the initials EE used to stand for before the management chose to slim things down and use just the initials for their new brand identity. In spite of the change, EE still remains the carrier of choice for so many British people. It is actually the most subscribed network carrier in the UK, with more than 29 million customers. This might even be one of the reasons that led to its acquisition by BT in 2016.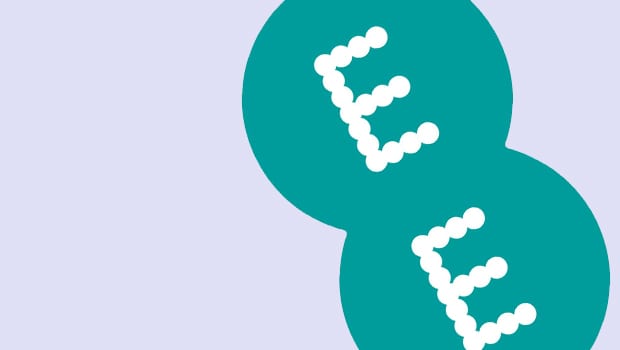 Is EE Any Good?
From where we stand, its vast market share may have encouraged the company to venture into broadband services. The move makes perfect business sense and could be the reason why the service also currently stands as the largest 4G provider in Europe. This makes it among the top choices for an ISP you'd want to consider for a reliable Internet connection.
Its broadband packages are quite popular among the British, with a serving of four options to choose from depending on your needs. Users who tend to do a lot of HD streaming and bulk downloads are encouraged to go for the 67 Mbits/sec option. Its high speeds are facilitated by a fiber-optic cable connection.
Speaking of speed, every Internet user wants to be assured that they're getting as much as their package dictates. This, unfortunately, is not usually the case. ISPs all over the world are known for applying measures that tend to limit user bandwidth. This is done as a practice called Internet throttling. Your ISP may choose to throttle your connection either through enforcing data caps or simply turning your bandwidth down by a few notches. British ISPs are also notorious for blocking access to various sites. It might take a while for normal users to notice the difference. For those with more experience though, it is as clear as night and day. It becomes apparent when activities such as streaming and torrenting take longer than they're used to. As an affected user, there is something that you can do to counter these effects; signing up with a VPN.
Best VPN for EE – Turning to a VPN
A Virtual Network Provider essentially provides security for your connection by encrypting your traffic, thereby making it difficult for any third party to intercept. Your ISP will also be kept out of the picture. This means they'll have no idea what you're up to online. This makes it difficult for them to apply any forms of throttling.
Using a VPN also means you'll be able to change or hide your location. Whenever you connect to a remote server, your IP address gets altered. Details such as your location and identity get manipulated, but of course to your benefit. With your location changed, you'll be able to access geo-restricted websites and still stay anonymous.
Best VPNs for EE
Selecting the right VPN service to sign up with might leave you confused at the beginning. This is because there are hundreds of services you can find online, with all of them promising reliable security. This is not always the case. There are fraudulent providers out there that despite offering their services for free, end up recording and selling your browsing history to advert agencies. To steer clear of those and subscribe to a reliable provider, choose from our list below.
1. ExpressVPN
Situated in the British Virgin Islands, ExpressVPN sets the bar for what to expect from a world-class provider. With about 2000 servers and counting, the provider has won awards for exemplary service and reliable customer security. Its customer care team is A1, and its military-grade 256 bit AES encryption keeps your browsing history well under wraps. The service operates with a zero-logging policy in full effect and has support for VPN protocols such as OpenVPN, SSTP, L2TP/IPSec, and PPTP.
The service allows up to 5 other device connections under the same account and runs its own private DNS service on every server for added security. There's also a range of obfuscated servers that users can connect to for covert use, and special features such as split tunneling to better manage your connection. Also included is an Internet kill switch, as well as full support for Tor over VPN. Using ExpressVPN grants you access to over 200,000 IPS, as well as super-fast speeds for your streaming, torrenting or downloading needs. Have a look at our ExpressVPN Review to learn more about how the service can protect you from ISP throttling.
2. BulletVPN
Another top-tier provider worth considering is BulletVPN. With around 150 servers in its network, it'll be hard not to find one to connect to.  BulletVPN supports a wide range of activities online, and torrenting happens to be one of them. The service allows for anonymous P2P file transfers and provides great speeds for HD streaming and bulk downloads.
BulletVPN is also known for its capacity to handle up to 6 simultaneous connections. This is pretty solid in the VPN industry. The service also has full support for users running Windows, iOS, Android, and Linux devices. 
For more information on what the service has to offer, have a look at our BulletVPN Review.
3. NordVPN
As we bring our list to a close, there's one other provider that's also worthy of a mention. This is NordVPN. Its network of 4000 providers means absolutely no problems with coverage. It also means that you get many security features applied to your connection. One of its more popular ones is its double VPN encryption.
This tool allows you to route your data through two servers instead of one, and boost the level of 256 bit AES encryption guarding your traffic. NordVPN also allows you to choose which servers to connect to, based on your kind of work. There are servers for streaming, torrenting and bulk downloads, so you'll be able to do what you need to at maximum efficiency.
NordVPN also has Cybersec software that keeps any adverts and malware away from your browsing. This will work best with its Smart Play feature, which will allow you to connect to geo-restricted sites regardless of your location. With an allowance of up to 6 simultaneous connections, you should be able to have all your devices secured, at least from home. For more insight on what else the service can do, have a look at our detailed NordVPN review.
Conclusion on The Best VPN for EE
Choosing the right service to subscribe to doesn't have to be as difficult as most people think. With providers such as ExpressVPN, BulletVPN, and NordVPN, you'll be able to prevent any form of throttling from your ISP, and stay completely secure when online. Once you have a look at each of the individual reviews, we're sure you'll be able to decide which of the three is your best VPN for EE.
ExpressVPN Review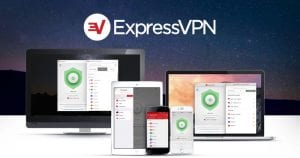 Name: ExpressVPN
Description: ExpressVPN is a VPN service that allows you to browse the web anonymously and unblock geo-restricted sites.
Price: 12.95
Currency: $
Operating System: Windows, OSX, Android, iOS
Application Category: Multimedia
Refund Policy

Speed

Support

VPN Apps