For many people, the Bahamas remains the most ideal holiday destination compared to all the other Caribbean Islands. There are over 2000 different beaches, and a host of popular diving spots for travelers to try out. The collection of islands is well known for its unique cuisine, warm culture, pristine beaches and underwater caves. It's one of those places that should definitely be on your bucket list as a planned destination, as there is just so much beauty to see and explore. As with any holiday trip, you're going to have to think about a lot of things even before you begin packing your bags. You'll need to plan in advance for where you're going to stay, the places you'd like to visit, how much you're going to spend and so on and so forth. Inasmuch as you're going to be on holiday, you'd probably want to check in on whatever's going on back at your office, and maybe take a few minutes every day to respond to those very important emails. Going online while at a hotel while on vacation does carry certain risks. With the help of a VPN, you can make sure that you're browsing the web securely at the hotel you are staying at.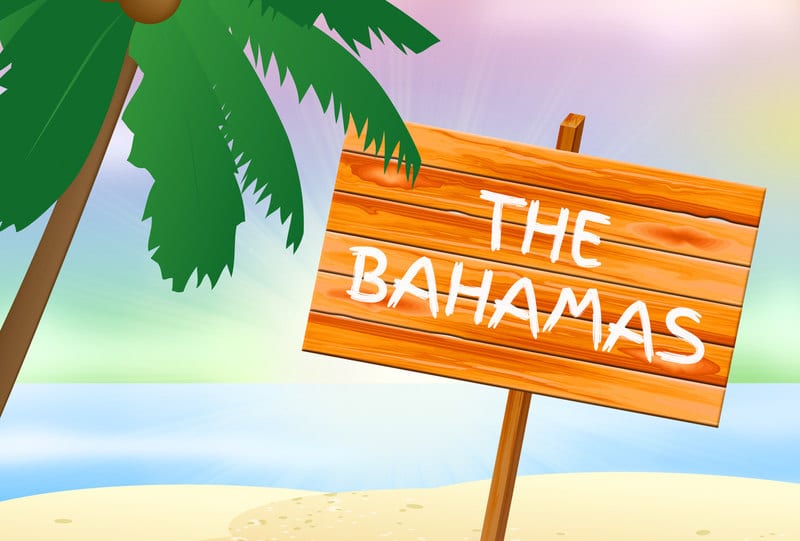 Internet in the Bahamas
The Bahamas has two major Internet providers; these are BTC, and Cable Bahamas. Most locals are known to have signed up with Cable Bahamas, but they do complain of their connection going down every now and then. The hotels do have Wifi, but the connections tend to be poor on most remote islands. The poor speeds could be a result of the ISPs imposing controls on the bandwidth, and this might mean restricted access especially for users who happen to be streaming videos online or playing online games.
This can lead to a lot of frustration especially if you're already used to the super fast service provided in your country of origin. You really wouldn't want to be dealing with these kinds of problems if you're on holiday, so to make sure you don't, we've got the perfect solution for you: a VPN (virtual private network).
Why You Need a VPN 
in the Bahamas
A VPN is one of those nifty little tools that you can count on to ultimately enjoy browsing the Internet without any form of imposed restrictions, & cast any doubts about your privacy being invaded aside. By rerouting your data connection to different servers, whatever data your device is transmitting over the Internet becomes anonymous and encrypted. This encryption also extends to your ISP, meaning they won't be able to eavesdrop on whatever it is you could be viewing online. This also prevents them from throttling your bandwidth speed and allows you to surf through whatever sites and channels you'd want to with ease.
With details such as your personal information and location being hidden, using a VPN makes it possible to access geo-restricted services such as US Netflix, Hulu, BBC iPlayer, and Sling TV. It'll also help keep you up to date with your country's news updates, especially if your news sites are known to block out access from anyone abroad. 
The Best VPNs for The Bahamas
For anyone that would need to stay up to date with the recent happenings in their home country, or have unrestricted access to their favorite streaming sites while in the Bahamas, these are the VPN providers to sign up with:
1. ExpressVPN
Signing up with ExpressVPN is essentially subscribing to the best online security providers in the world. ExpressVPN has won an impressive number of awards since its inception in 2009, and the service just keeps on getting better and better. This top-tier provider is based out of the British Virgin Islands and has a global coverage of about 2000 servers within its network.
ExpressVPN's customer service is also known as one of the best in the industry. Their team is both professional and easily accessible, as they are available 24/7 to work out whatever issues its users may have.
ExpressVPN avails watertight security for its customers through their 256 bit AES encryption, and also allows them to have up to 5 simultaneous devices all connected to the service. The protocols of encryption offered are also in good variety, with customers having to choose from OpenVPN, PPTP, IPSec/L2TP and IKEv2.
ExpressVPN also has in its server count a range of stealth servers that can be relied upon by users looking to access content in countries where VPN is heavily restricted such as China and Saudi Arabia. ExpressVPN offers this and a lot more to its customers, and you can learn all about it by going through our ExpressVPN Review piece.
2. BulletVPN
If there's one feature that BulletVPN can talk about as being one of its most prolific, it has to be its speed. Their name alone is meant to instill user confidence in that regard, and from what we've seen from the service so far, they really have an impressive service.
The protocols offered are nothing short of what you'd expect from a top-tier provider, with users having the option of choosing from OpenVPN, L2TP/IPSec, IPSec, IKEv2, and PPTP. The service has a tidy 150+ servers within its network, all evenly scattered across about 55 countries.
The Estonia-based service also allows for P2P file sharing and allows for its users to connect to devices such as the Apple TV, Roku, Smart TV, PS3, PS4 Xbox One, and Xbox 360 by setting up a virtual router.
As for the Windows, Linux, iOS, or Android-based devices, BulletVPN offers apps that are easily compatible and allow for smooth functioning. The security provided is also military-grade, courtesy of its 256-bit AES encryption. There's a lot more to know about the service, and if you want to, you can get informed through our in-depth BulletVPN Review.
Best VPN for The Bahamas – Closing Statement
The Bahamas is one of the most popular destinations especially for people who want to enjoy open waters and an exciting culture. Visiting this iconic nation should definitely be an experience worth remembering, but if you don't want any small frustrations to come between you and your holiday, make sure you sign up with a credible VPN provider. The three we've listed above are sure to offer unrestricted access to geo-blocked websites and secure your connection against online threats and insecurities.
Best VPN for Bahamas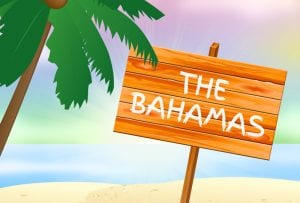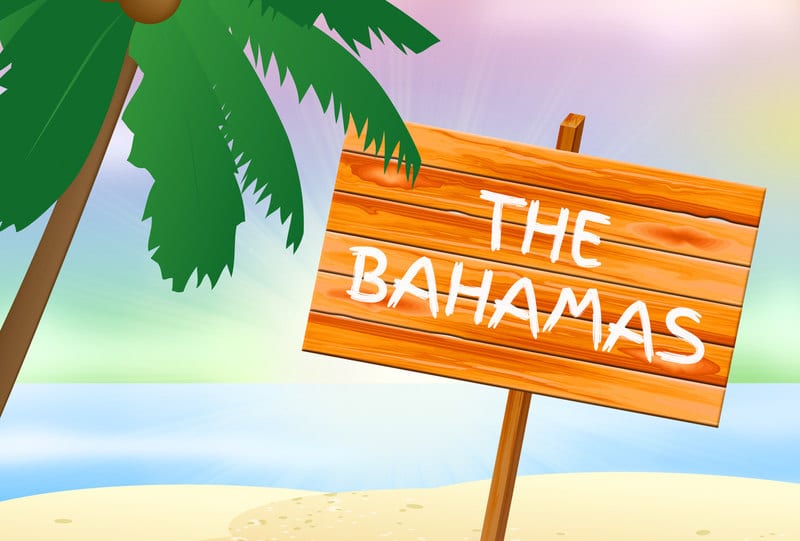 Name: ExpressVPN
Description: If you want to put your mind at ease while browsing the web in Bahamas, sign up with a reliable VPN such as ExpressVPN.
VPN Apps

Access Blocked Websites

Speed

Support

Refund Policy