Hisense is a state-owned Chinese company that has witnessed major business growth over the past few years with its fridges, washing machines, and electronics. Hisense Smart TV was one of the products that hit the market in a big way. Back in 2018, Hisense joined the top spots in Smart TVs' share in the market, replacing Alcatel and Panasonic (together) with a 3% share. That's mainly because the panels used in their TV sets are decent. They offer nice sharp images, decent black levels, and a balance of color. However, as efficient as the TVs are, they do have their online limitations. But with a Virtual Private Network, anything can be unblocked. So, what is the best VPN for Hisense Smart TV? Here's the full review.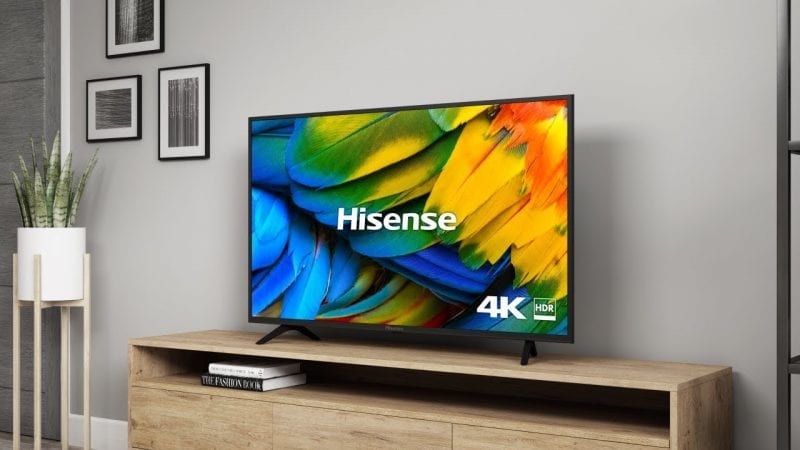 Best VPN for Hisense Smart TV – Content Index
Your IP address dictates what you get to do on the World Wide Web. It's not about those digits actually, it's about what they can reveal about you.
Your IP address allows websites and channels to determine your location. With that, streaming apps on your Hisense Smart TV can block your access if you're not within their coverage area.
A VPN is the most efficient way to circumvent such an issue, which is why we ranked the top VPN providers for Hisense TV in this review.
Smart TVs Are The New Trend
Smart TVs bring you all the entertainment you can ask for in one place. If it doesn't serve that function then well, rethink the smartness of your TV.
For entertainment, you'll need all the streaming services on your Hisense TV, which in turn will need a VPN to unblock. That is if you so happen to be located in a country where these streaming services are blocked.
The question that stands is how do we install a VPN on Hisense TV and which one is the best? Well, the fact that Hisense's operating system VIDAA is not compatible with VPNs, you'll have to consider the workarounds we've presented for you below.
Are Hisense Smart TVs Compatible with VPNs?
The answer is no. Hisense Smart TV is not natively compatible with VPN providers.
But there's always a way around it. This involves a router – a VPN compatible router. What you need to do is set up the VPN connection on your router so that all the devices that are connected to that router, including your Hisense TV would share its VPN connection.
Check this guide to learn more about VPN compatible routers. Bear in mind that installing a VPN on a router does require some technical know-how, which doesn't make it the easiest method for everybody. The benefits, however, are plenty!
Creating a Virtual Router!
Another way you can get a VPN installed on your Hisense TV is by setting up a VPN connection on your Windows PC/Mac and later share that computer's Internet connection with your Hisense Smart TV.
That way, your Hisense TV will receive from the PC or Mac's a VPN connection. This method isn't a walk in the park either, but it's manageable and serves as a plausible solution for anyone who is looking for ways to install a VPN on their Hisense TV.
Best VPN for Hisense TV – 4 Choices
If you are looking for a VPN service provider to use with your Hisense TV, it's better if they offer a Smart DNS feature. A Smart DNS can be directly installed on Hisense Smart TV needless of any technical complications.
Once installed, you can get to access various streaming services on your Hisense TV. We'll be shedding more light on the matter.
Moreover, we tested several VPNs according to a very strict evaluation process. We had to see how they fare in terms of their server network, speed, unblocking capabilities, and refund policy. As a result, 4 VPNs made it to the list. Here are the best VPNs for Hisense Smart TV:
1. ExpressVPN – Editor's Choice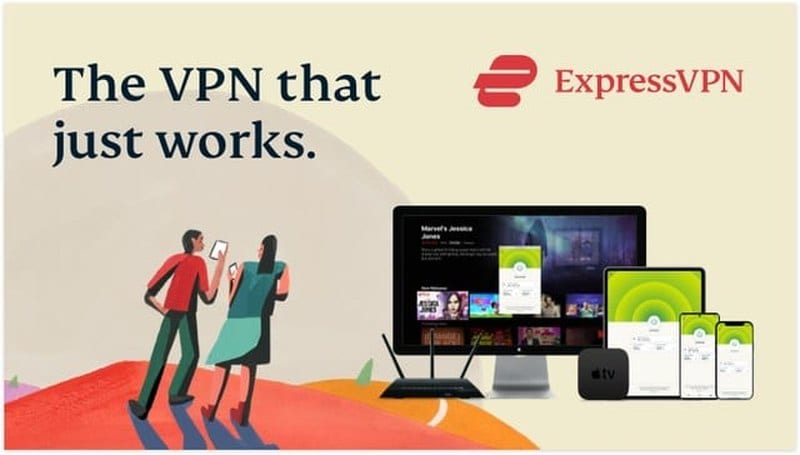 ExpressVPN has been the top VPN in the industry for a long time. The service offers top security features that shield users while browsing the web from any online threat.
ExpressVPN has a huge server network, consisting of more than 2000 servers in 94 countries. This gives users more options to choose from, especially if they're trying to unblock geo-restricted channels.
Speed was outstanding when we performed the test. It didn't matter what server we chose, be it distant or nearby, the provider maintained excellent speeds. The biggest drop we got was around 7%, which is considered nothing. We were still able to stream content in UHD.
A VPN that gets blocked by top streaming services is practically useless for your Hisense Smart TV. That's why we examine what the VPN is capable of in this territory, and ExpressVPN showed great results. It was able to bypass the VPN blocks applied by Hulu, Netflix, Amazon Prime, and BBC iPlayer.
Furthermore, ExpressVPN has MediaStreamer – a Smart DNS feature that can be configured on Hisense Smart TVs directly.
Finally, ExpressVPN offers a 30-day money-back guarantee. This service allows users to try the VPN out risk-free and ask for a full refund if it did not turn out the way they hoped for.
Pros
256-bit AES encryption.
Servers in 94 countries.
Unblocks American Netflix.
Smart DNS feature (MediaStreamer).
30-day refund policy.
Router installation guides.
Very fast speeds.
Cons
A bit expensive.
No free trial.
2. BulletVPN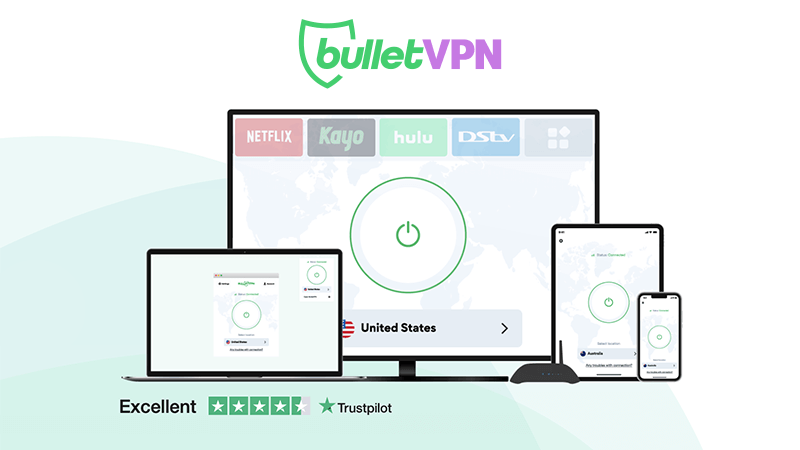 BulletVPN is another top VPN for all kinds of Smart TVs actually. It's a mix of everything, you name it. Servers, speed, affordable subscription plans, everything.
When we were trying it out, there are a couple of features we found that the others lacked. First, let's talk about their server list. BulletVPN has 100+ servers in 55 countries, including 15 in the United States where most of the channels are available.
The speed was excellent. Apparently, BulletVPN has optimized servers for HD and UHD streaming. In fact, they don't hide it and let you guess. There are specific servers labeled as UltraHD Support, which only showed a 6% drop in our connection.
BulletVPN is also one of the few VPNs that managed to circumvent the blocking mechanisms applied by streaming services nowadays. Aside from Netflix and Hulu, BulletVPN got us Disney+ in our region.
Just like ExpressVPN, you can easily configure BulletVPN's Smart DNS on your Hisense Smart TV. All you have to do is set up the DNS codes provided by the service and you're there.
With BulletVPN, users get to try out their service without having to worry about the money they pay. They offer a 30-day no-questions-asked refund policy. Also, those who contact customer support might get a 1-day free trial.
Pros
Tough military-grade encryption.
100+ servers in 55 countries.
Supports American Netflix.
Smart DNS feature.
30-day refund policy.
Comprehensive installation guides.
Very fast speeds.
1-day free trial.
Cons
Signed us out a couple of times.
3. Surfshark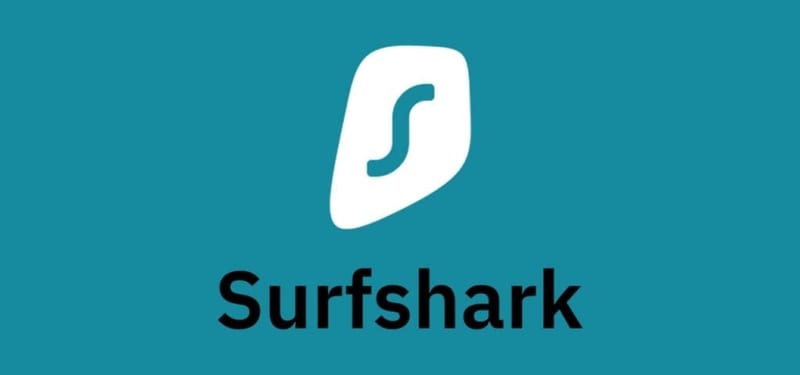 The third entry on our list will be none other than Surfshark. This provider launched back in 2018, which makes it somewhat relatively new. However, ever since its inception, Surfshark made it to the top as one of the best VPNs out there.
Whatever feature a VPN should have, Surfshark offers it. First, it has a huge server network that covers over 65 countries. Second, it boasts one tough military-grade encryption, coupled with a kill switch for extra privacy.
Third, Surfshark provides an ad blocker in the form of CleanWeb and the Double VPN technology that goes by the name of Multi-Hop. Finally, Surfshark has a free Smart DNS feature that could easily be configured on your HiSense TV.
Give it a try – it does have a 30-day refund policy in case it didn't live up to your expectations.
Pros
256-AES encryption.
Servers in 65 countries.
Unblocks US Netflix.
Smart DNS.
30-day refund policy.
User-friendly apps.
Adblocker.
CleanWeb.
4. Unlocator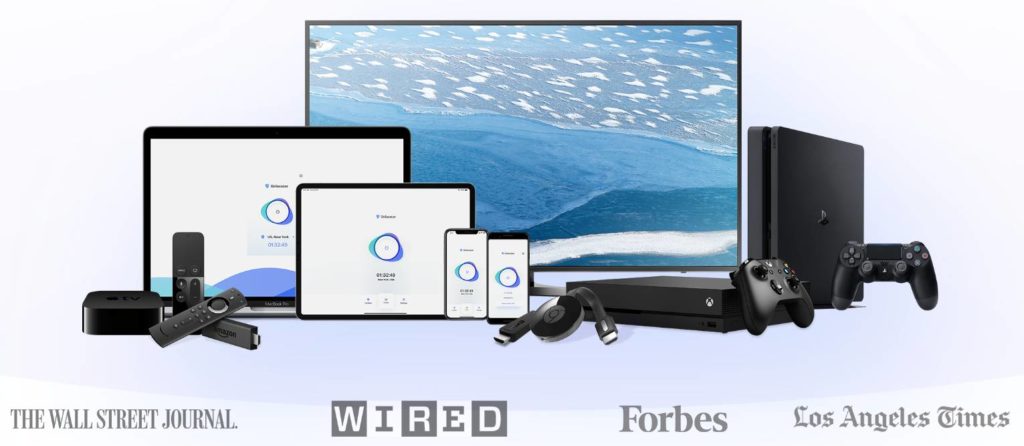 Unlocator was the ultimate way to bypass regional restrictions on Hisense Smart TV. It was a pure Smart DNS service until it shifted to a hybrid in 2019.
Unlocator's server network consists of around 41 servers across 36 countries. This pales in comparison to what the others on the list offer. However, they did distribute their servers in key locations, where users benefit from the most.
The speed got us some mixed results during our tests. Some servers were very fast and got us to stream our content in full HD. However, other servers we tried affected our connection terribly. We witnessed a 55% drop in speed.
Unblocking channels are what Unlocator was created for. First, its VPN service was not blocked by any of the channels we tested it on. Second, its Smart DNS service can get users to access more than 235 channels across the globe.
Unlocator has a 30-day money-back guarantee. But before you get to that, you can benefit from their 7-day free trial (No credit cards required).
Pros
High-level encryption.
Servers in 36 countries.
Access to US Netflix.
Smart DNS.
30-day refund policy.
Easy-to-follow setup guides.
7-day free trial.
5. NordVPN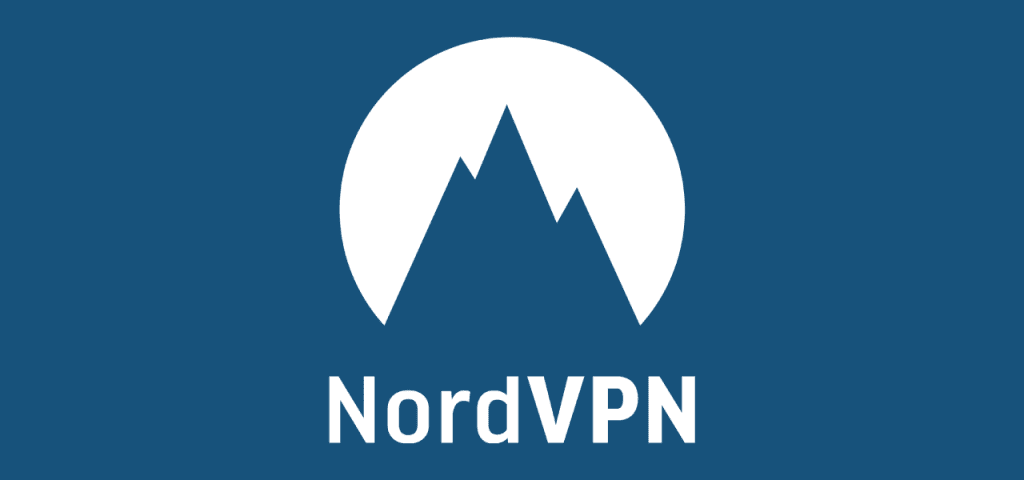 NordVPN is another one of the best VPN providers in the industry. The Panama-based provider has won several awards for its services, including one for its reliable customer support.
NordVPN has probably the biggest server network on the list. It doesn't cover as many countries as ExpressVPN, but they do claim that they have 5000 servers. These servers are scattered around 62 countries, which is still a huge server network.
Connection speed is important while using Hisense Smart TV. You don't want the quality of your video to drop all of a sudden. A US server from NordVPN's arsenal dropped our connection by 9% only.
The problem surfaced when we used several others, including the ones with Double VPN, that's when our speed dropped drastically.
All the unblocking tests where positive. NordVPN's servers managed to unblock each channel we tried to access, including Netflix, Hulu, Amazon Prime, and so many more.
Speed loss can be frustrating while streaming, which brings us to SmartPlay, NordVPN's Smart DNS service. With it, you can unblock several streaming channels and stream their content with minimal speed loss.
NordVPN offers a 30-day refund policy. So, you can try their service out and ask for a full refund if it didn't live up to your expectations.
Pros
Military-grade encryption.
Servers in 62 countries.
Unblocks US Netflix.
Smart DNS (SmartPlay).
30-day refund policy.
Easy setup guides
Cons
Inconstant speeds.
No free trial.
Smart DNS on Hisense Smart TV – VPN Alternative
The Hisense Smart TV is not compatible with VPN, which means you can't directly install one on it. But there is a way around this, and it involves a Smart DNS proxy.
A Smart DNS is another tool you can make use of to bypass regional restrictions and unblock streaming channels from around the world. Unlike a VPN, a Smart DNS doesn't encrypt your traffic or replace your IP address. Not getting your data encrypted can ensure faster speeds but lower security lowers.
If you're on the fence as to which provider you should subscribe to, we recommend that you choose a VPN service provider that offers a Smart DNS option. By that, you will be getting the best of both worlds.
Here's how you can configure Smart DNS on your Hisense Smart TV.
First, click on the 'Settings' button on your Hisense remote control.
Head over to 'Network' and choose WiFi or Ethernet depending on what type of network connection you are currently using.
Next, select 'Advanced Settings' -> 'Adjust'.
Now choose 'IP Settings'.
Scroll down to 'DNS' and enter the DNS server address your VPN or Smart DNS proxy service have provided you with.
Finally, click 'OK'.
All of the VPNs above have a Smart DNS feature. However, Unlocator is the only one among them that offers Smart DNS without having to opt for its VPN service. Plus, they have a 7-day free trial.
Before You Set Up Anything – Shift Your TV's Region
It's important that you switch your Hisense's TV region so that you can install all kinds of apps from around the world. Keep in mind that your Hisense TV might be region-locked.
That means you can only choose to switch its location to a selected list of countries. Here's how you can change your Hisense Smart TV region:
First of all, select 'Settings'.
Head over to 'System'.
Now choose 'Location'.
Choose the country you wish to switch your Hisense TV region to, and you are done.
It's very easy and requires no technical skills. With a simple region change trick, you'll be able to benefit from almost everything your Hisense TV has to offer.
Best VPN for Hisense TV-Final Thoughts
Installing a VPN on your Hisense Smart TV is effortful, but not impossible. If you want the easy way out, just go with the Smart DNS option. Your Hisense TV is a great way where you can have everything within a few clicks of the remote control.
Just think of all the shows and movies you can get in one location thanks to your VPN. With a VPN's cutting-edge technology, you can surf the web privately and stream video from Amazon Prime or Hulu. If you have any more questions, let us know in the comments below.
Best VPN for Hisense TV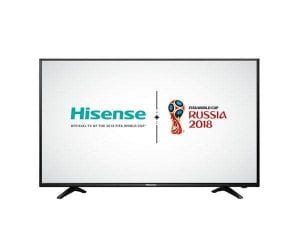 Name: ExpressVPN
Description: One of the few service providers that offers a Smart DNS option.
VPN apps

Access blocked content

Speed

Support

Refund Policy