Best VPN for DirecTV Now
|
Do you want to access DirecTV Now outside the US? Then, you need a VPN. "What is the best one," you might ask. Read on to find out.
Best VPN for DirecTV Now – Overview
In case you already know what VPN is and how it works, you probably do not need to read the in-depth analysis below. To save you time, we have summed up the best DirecTV Now VPN service providers here:
DirecTV Now outside US Geolocation Error
If you try to connect to DirecTV from outside the US, all you're going to receive is
"DirecTV Now is not available outside of the United States. We look forward to entertaining you when you're back."
This means that whenever you connect to the internet from a country that is not the US, you'll be denied access to the streaming service. Unless you get a VPN and spoof your location, you won't be using DirecTV abroad any time soon.
Best VPN for DirecTV Now
Only people located in the United States can access DirecTV Now. Thankfully, a VPN provides people outside the U.S. with a way around this. No matter where you are in the world, simply use one of these VPNs listed below and use DirecTV in any country around the world.
ExpressVPN
ExpressVPN is among the best VPNs for DirecTV Now. It has hundreds of super-fast servers in 29+ locations throughout the United States. ExpressVPN guarantees 99.9% uptime, ensuring you can get access to all the content you want uninterrupted. The support staff is available by live chat 24/7 to assist you if you experience any issues. More on ExpressVPN in this review.
BulletVPN
This is another top VPN service provider you can use in order to watch DirecTV Now outside the US. BulletVPN is known to offer one of the fastest VPN connections in the industry.
You can install the BulletVPN app on your PC, Mac, Android, iPhone, iPad, or FireStick. A Smart DNS proxy feature is also available in case you wish to stream geo-blocked content on devices that natively do not support VPN. It also offers users a 30-day money-back guarantee. Here's where you can learn more about BulletVPN.
NordVPN
The fact that NordVPN has its headquarters based in Panama means there aren't any data retention laws. Its security features are those of top-tier VPN providers, and most of them happen to be unique to NordVPN alone.
NordVPN has a double VPN feature where traffic gets routed through two servers instead of one. This increases the level of security & makes it hard for anyone to keep track of your online activities. More on NordVPN in this review.
How to Watch DirecTV Now Using a VPN
DirecTV Now comprises a variety of channels, ranging from sports to science-fiction, movies, kids' entertainment, music, cooking, and even radio stations. However, viewers who are not located in the US won't be able to make use of DirecTV's services. This is because DirecTV Now is not legally licensed in countries other than the US. Luckily, this situation can be fixed with a virtual private network.
A VPN creates a digital tunnel through which your device accesses the Internet, as well as rerouting your connection through a designated server in the country of your choice. As a result, you get the IP address of that country and thus become able to access all the content of that country. Here's how you can watch DirecTV Now outside the US using a VPN:
Sign up with a VPN provider (preferably ExpressVPN).
Download and install the VPN app on the device you wish to stream DirecTV Now on.
Launch the application.
Connect to an American server to get an American IP address.
Enjoy streaming your channels on DirecTV Now from anywhere in the world.
Best VPN for DirecTV Now – Final Thoughts
With the right VPN, you can access DirecTV Now in any part of the world effortlessly. Services like DirecTV Now are taking power away from the traditional networks and making content available to anyone with an internet connection. Be one of the DirecTV Now viewers by subscribing to a VPN.
Best VPN for DirecTV Now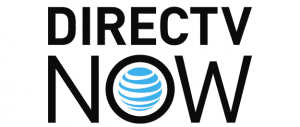 Name: ExpressVPN
Description: ExpressVPN is one of the world's most popular VPN services, enabling you to connect to the internet through a Virtual Private Network link. It's one of the better VPNs you can choose.
VPN apps

Access blocked content

Speed

Support

Refund Policy