Anonymizing your internet browsing, how about that? Sounds like a good idea if you come to think of it. A while ago, I discovered that my ISP can monitor everything I do online. That's quite frustrating when it comes to privacy. I don't want anyone snooping around and I don't think you want that as well. Don't fret, I have what you're seeking. A VPN, allows you to surf the web anonymously by hiding your IP address. But the question is, what's the best VPN for anonymous browsing? Let's find out in this review, shall we?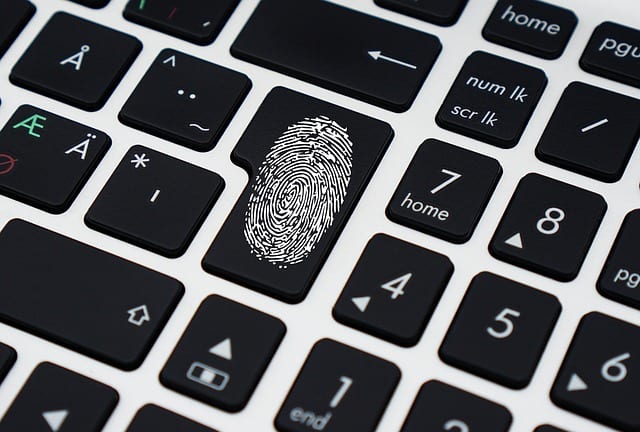 Best VPN for Anonymous Browsing – Content Index
Browsing the internet is your business to deal with. No one has the right to snoop and monitors what you do online. In this case, you must use a VPN to hide your identity. So, follow this review and learn how to do so.
What Does Anonymous Browsing Mean?
Browsing the web anonymously means that nobody can trace what you are doing online. Whether you are visiting websites, using certain apps, or downloading files, your ISP, government agencies, and copyright trolls can track you. In order to hide your identity online and stay anonymous, you have to do two things:
Mask your public IP address: Your IP address is assigned to you by your ISP. It allows you to receive and send data online. Your IP address can be considered your digital fingerprint. Everything you do online can be traced back to your IP.
Encrypt Your Traffic: Your ISP can easily see which websites you are visiting. Just connect to a VPN server and you'll be able to prevent ISP snooping.
By using a VPN you can both hide your IP address and encrypt all your traffic. But, what is the best VPN for browsing the web anonymously? Take a quick look in the following table.
Best VPN to Protect Browsing History – Tips and Tricks
Let's see, is what I provided enough? The more the merrier right? Here are other tips you can benefit from when operating with a VPN.
If you own a VPN-compatible router, it's best to install a VPN directly on that router. That way, all your devices will benefit from the encrypted VPN connection.
Use Tor Browser while connected to VPN to achieve an even higher level of traffic encryption.
If you live in the USA, you can even use VPN to bypass blackout restrictions imposed on streaming channels such as NHL.tv, MLB.tv, or NBA League Pass.
Many people also turn to VPN for geo-shifting purposes i.e. unblock channels and websites that are not available in a region.
Avoid visiting websites that do not use HTTPS encryption. Any site that has a URL beginning with HTTP instead of HTTPS does not have a secure connection. That means you can potentially jeopardize your banking information, credit card data, email passwords, and social security number by visiting such websites.
Use private search engines such as DuckDuckGo, StartPage, or Privatelee instead of Google, Yahoo, or Bing.
How Use VPN To Browsing Web Anonymously?
So, you have chosen a VPN service to help you protect your browsing history. What's next? You simply have to install the VPN software on your device. If you're not that into technology, yet craving for the anonymity a VPN gives you, I'll be the one to bear the good news, it's very simple to set up a connection. You're still in doubt? Here's how you can do so:
To start the process, you need to pick a credible VPN provider and sign up for their service.
Once the account is created, go to their official website and get their app. You can find clients compatible with PC, macOS, iOS, and Android.
Now, sign in with your VPN account and head over to the server list.
Choose a VPN server according to your needs and hit the connect button.
You can double check if the connection was established by visiting this IP Identifier page.
Finally, surf the web with a hidden IP address. In other words, anonymously.
Best VPN for Anonymous Browsing
A quick search on Google reveals hundreds of VPN services that claim to provide you with online anonymity. Unfortunately, not all of them can be trusted. Some VPNs keep logs of the sites you visit. Others even sell your private data to third parties.
Therefore, the most important step when using a VPN to hide your browsing history is choosing the right VPN service. Let's take a look at the top VPNs in terms of respecting users' privacy. These VPNs keep zero logs and use up-to-date protocols to protect all of your sensitive data.
ExpressVPN – Top VPN for Anonymous Browsing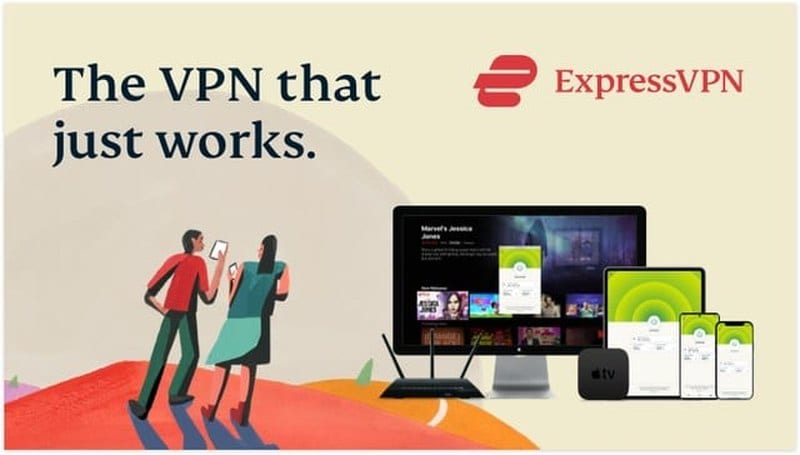 I'm really trying my best not to be biased, but when ExpressVPN is considered, I kind of have to be. Personally, this is one of my favorites in the industry. First, since we're talking about anonymous browsing, ExpressVPN really abides by the no-log policy. It's one of the few providers out there that actually keep no logs of your browsing activities.
Now, with such a service, one could hope to benefit from several connections per account. ExpressVPN does offer 5 simultaneous connections, but still, I don't think that's enough. It can loosen up a bit more.
You can also benefit from ExpressVPN's 'Kill Switch' feature which basically disconnects you from the Internet in case the VPN connection drops for whatever reason. That's very important in case you don't want your ISP to know what you've been up to when you were using a VPN.
Pros
Very reliable chat support.
Strict no-log policy.
Kill Switch.
Clients for PC, Mac, iOS, and Android.

30-day

refund guarantee.
Over 145 VPN locations in nearly 90 countries.
Cons
Not that much to talk about in this part, but we can mention their high prices. They're a bit more expensive than other services.
BulletVPN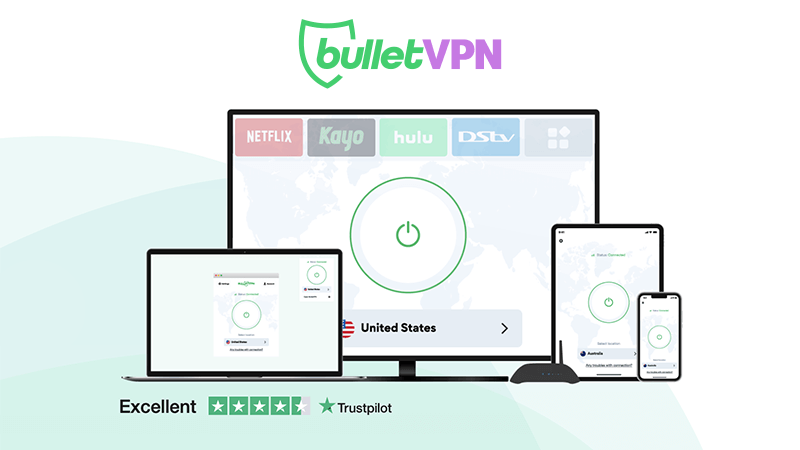 BulletVPN offers some good plans with a cheaper price the longer you commit. However, regardless of the plan you choose, you'll get what you pay for in the end.
With BulletVPN, you get access to one robust encryption, unlimited server switches, several security protocols, and unlimited bandwidth topped with a Smart DNS feature. This definitely helps the fact that the VPN doesn't have that many servers in its network.
BulletVPN doesn't offer a free trial. However, it does have a money-back guarantee that allows you to test its services for 30-days before making any decisions. Overall, BulletVPN might be a feasible proposition if you're a constant streamer or torrenter.
Pros
30-day refund guarantee.
Unlimited Bandwidth and server switching.
154 servers in 55 countries.
Easy to use.
Unblocks Netflix.
Allows P2P torrenting.
1-day free trial.
NordVPN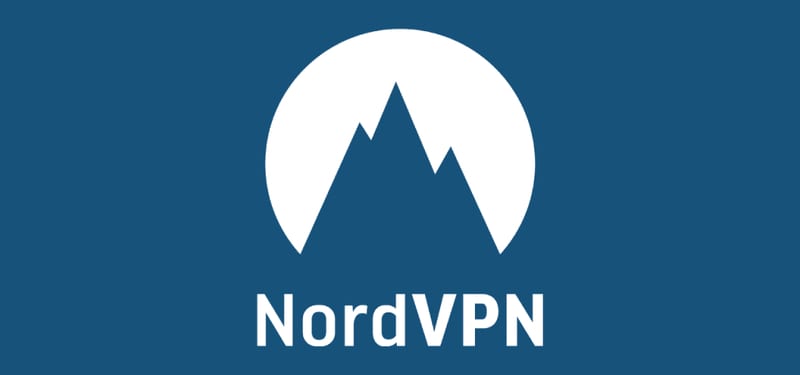 Perhaps this one is one of the best services I came across in my years of reviewing VPNs. NordVPN is a Panama-based provider that has all the security features any internet user could ask for.
NordVPN's main goal is to combat censorship and unwanted surveillance. You can hide your identity online and bypass regional restrictions by connecting to any of their 5000+ servers.
And since they're based in Panama, you can rest assured that the 14 eyes are not monitoring your daily browsing activities. With NordVPN, the government cannot ask the company to provide customer data as they keep no logs of their user's information.
More and more options are available with this robust VPN. If you're into HD streaming, you can select dedicated servers for that. As for peer-to-peer sharing, NordVPN has servers for that as well.
Pros
Their app is easy to install and use.
Ad-Blocker.
Customer service is very reliable.
Security at its best.
Perfect price for what you get in return.
6 simultaneous connections.
SmartPlay DNS Proxy.
Cons
A couple of servers are disappointing in terms of speed.
Best VPN for Anonymous Browsing – Conclusion
Your private browsing history will be kept away from the greedy prying eyes of your ISP as long as you use a trustworthy VPN service. Always connect to a VPN server when going online if you are serious about your online privacy. Let me know which VPN service you decided to make use of in the end. You can do so by sharing a comment below.
ExpressVPN Review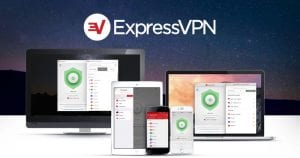 Name: ExpressVPN
Description: ExpressVPN is a VPN service that allows you to browse the web anonymously and unblock geo-restricted sites.
Price: 12.95
Currency: $
Operating System: Windows, OSX, Android, iOS
Application Category: Multimedia
Refund Policy

Speed

Support

VPN Apps