Best OpenVPN Services in 2023
|
Chances are, you've probably heard of OpenVPN being offered as a service in many of the VPN adverts you've been seeing all over the Internet. Maybe you've thought about it, trying to figure out what it stands for, but if not, you're in luck because we're going to demystify what it's all about before recommending what we think are the best OpenVPN services in 2023.
What is OpenVPN?
Providers that offer OpenVPN as a service basically allow their customers to access an open-source software application that implements virtual private network (VPN) techniques for creating secure point-to-point or site-to-site connections. Customers will then be using a VPN provider's servers but still rely on OpenVPN's encryption.
Best VPN with OpenVPN Encryption
Now that you know a bit about how it works, here's our detailed review of providers that offer the best OpenVPN services in 2023:
1. ExpressVPN
As one of the first ever VPN services to incorporate OpenVPN into their feature list, ExpressVPN continues to grow and develop its network of over 2000 servers in over 94 countries every year owing to the large number of people who try them out first under their 30-day money-back guarantee, only to sign up as annual subscribers.
Speaking of which, they offer 3 payment plans; the monthly package goes for $12.95, the 6-month package for $9.99, and the annual plan at $6.67.
If you're entirely new to OpenVPN, then ExpressVPN is one service you'll enjoy using since they've simplified everything in such a way that the level of setting up that you'll have to do is reduced to a bare minimum. With no log-keeping and a reliable privacy policy, ExpressVPN is guaranteed to ensure your security online is unquestionable.
2. BulletVPN
Although not as widely known as other VPN services on this list, BulletVPN does an excellent job when it comes to bypassing artificial boundaries online. The newcomer is one of the few VPNs that we know of that has a VPN app that is compatible with FireStick.
Not only that, they have VPN server locations all over the world, including the USA, UK, Canada, and even Russia. A 30-day money-back guarantee means that you can try out their service risk-free.
All in all, BulletVPN does live up to its name; bullet-fast VPN servers and customer service. Similar to ExpressVPN, BulletVPN offers a free Smart DNS proxy service that you can use on devices that aren't natively compatible with VPN.
3. NordVPN
Another provider that doesn't do too badly with OpenVPN is NordVPN. With over 5000 servers, anyone hoping to use OpenVPN while on their network is assured of access to websites from anywhere in the world. Their pricing is also fair, at $11.95 for one month, $99 for every 24 months, and $59 for every 12 months.
Aside from OpenVPN, NordVPN also supports other protocols, such as IKEv2 and NordLynx. Not to mention that it's one of the few VPNs that offer Double VPN, where your traffic goes through two servers instead of one, doubling the security in the process.
Setting Up OpenVPN
Once you decide what provider you're going to rely on for your OpenVPN service, getting the whole thing set up shouldn't really stress you out. The setup is normally configured beforehand, so you're left to choose whether or not you'd like to have the service active. For those that would like to get into the nitty gritty's of how it works, there are a whole lot of 'What is OpenVPN' tutorials out there that should guide you on how to do so.
Advantages & Disadvantages of OpenVPN
A good number of websites have gone ahead to suggest and even give reasons why VPN subscribers shouldn't go ahead to use OpenVPN, citing disadvantages that we later came to find can be easily sorted by altering some of the configuration settings. Those that cannot have more to do with the choice of ISP or even the quality of hardware in use.
Most users enjoy OpenVPN because it allows them to customize its settings in a way that other protocols, such as PPTP and L2TP, cannot. It, therefore, requires a bit of technical experience, but it is nothing that a newbie can't handle through the guidance of a qualified customer care representative.
OpenVPN doesn't really come with a User Interface, but as soon as you get used to it, then you'll get even more exposed to how you can rely on it for more advanced things, such as remote access.
Conclusion on the Best OpenVPN Services in 2023
For the many customers out there looking for a reliable open-source VPN application, there is no other solution to turn to other than OpenVPN. This VPN protocol is the most preferred, and the quality of service you get to experience is heavily dependent on the kind of VPN provider you choose to sign up with. Ordinarily, a provider with an expansive network of servers, a reliable customer care team and a reasonable pricing mechanism should be enough to guarantee good service. A provider such as ExpressVPN checks the boxes on all three requirements, and they have a 30-day money guarantee for anyone skeptical about their service to see for themselves.
If you happen to test out any of the services we've mentioned above, feel free to leave a comment or two in the section below; we'd be happy to hear from and respond to you.
ExpressVPN Review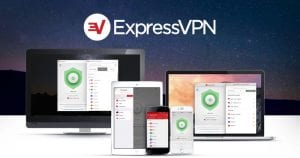 Name: ExpressVPN
Description: ExpressVPN is a VPN service that allows you to browse the web anonymously and unblock geo-restricted sites.
Price: 12.95
Currency: $
Operating System: Windows, OSX, Android, iOS
Application Category: Multimedia
Refund Policy

Speed

Support

VPN Apps