Best Free VPN 2023 to Bypass Geo Restrictions
|
VPN, or virtual private network, is a private network system that allows you to protect your privacy online. Government surveillance on our online activities is increasing each day. By using VPN, you can encrypt your traffic and prevent those prying eyes from eavesdropping on you. You can also use VPN bypass regional restrictions and watch geo-blocked channels like American Netflix, Hulu, HBO GO, or BBC iPlayer. In this article, you can find info about free VPN services like Hola, their benefits and disadvantages. Let's take a look at the best free VPN 2023 guide.
Free VPN 2023 –  Gratis VPN Benefits and Disadvantages
The major advantage of a free VPN service is exactly that; you can use it free of charge. However, keep in mind that VPN providers are no charities. This brings us to the disadvantages of free VPN.
Most free VPN services are severely limited i.e. you have very low bandwidth limit or they are only free for a short period of time. To avoid speed caps or download caps, use a premium VPN service.
Free VPN services mostly do not provide proper support. Therefore, if you run into any issues using their service, you are basically on your own.
Some free VPN providers, such as Hola,

sell your bandwidth

. When using Hola, for instance, you are turned into an exit node or VPN endpoint. That means you can be held responsible for potential criminal activity conducted by other Hola users as they will appear to be surfing the web using your IP address!
Unlike premium VPN services like ExpressVPN, free VPN providers tend to have a small number of VPN servers. That means that these servers have to endure a huge load which in turn slows down your Internet speed drastically.
Most free VPN services only provide one VPN protocol which is PPTP. Paid VPN providers usually often more secure VPN protocols such as Open VPN, IP2Sec, L2TP.
In some cases, geo-blocked streaming channels like Netflix, Hulu, or BBC iPlayer blacklist the IP address of the VPN server you are connected to. That means you can no longer use that VPN server to trick those geo-restricted streaming channels that you are located in a region where they are not blocked. Premium VPN services have backup VPN servers which quickly go online. You can then connect to those new VPN servers to continue watching your favorite geo-blocked content. With free VPN services, it might take months before they add a new VPN server which means that such services are highly unreliable when it comes to bypassing regional restrictions.
Which Free VPNs You Need to Avoid
There are many VPN apps on Google Play Store that can potentially harm your Android device. These apps are infected with malware and viruses. Take a look at the list below.
OkVPN
EasyVPN
SuperVPN
Betternet
CrossVpn
Archie VPN
HatVPN
sFly Network Booster
One Click VPN
Fast Secure Payment
According to a study carried out by CSIRO, more than third of the VPN apps tested tracking users through malvertising or malware. Additionally, almost 20% of these apps studied didn't even encrypt the user's Internet connection. An astounding 8 in 10 of VPN apps request access to sensitive data. The next time you are about to install a VPN app on your Android device, choose wisely.
Best Free VPN 2023 – Alternative VPNs to Protect Your Online Privacy
A premium VPN service, on the other hands, will set you back around 5 to 10$ each month. Let's take a look at what exactly you are getting for your money.
VPN Apps: Reliable VPN providers offer VPN applications that can be installed on PC, Mac, iPhone, iPad, and Android. These VPN apps make it much easier to setup VPN.
Support: 24/7 support by phone, chat, email, tickets, or forums is essential for anyone who intends to use VPN.
Unlimited Data Usage: Download as many files as you want or stream all the movies you want, no data cap.
Multiple Protocols: OpenVPN, PPTP, IP2Sec, and L2TP are all available.
VPN Server Locations: Proper VPN providers have at least 100 different VPN locations spread across the world.

Simultaneous VPN Connections: You can use one VPN subscription on two or more devices at the same time.
Bypass Geo-Restrictions: If you are looking for a way to unblock geo-blocked streaming channels, opt with a premium VPN service.
Refund: Most VPN providers offer up to a

30-day refund period

in which you can get your money back.
Based on the criteria listed above, here is my list of the top VPN providers money can buy in 2023.
Top Free VPN 2023 Solutions – Gratis VPN Review
For some, the cost of a premium VPN provider might seem too much. Personally, I think the benefit of using a paid VPN service more than makes up for its cost. Only turn to free VPN if you are unable to dish out a couple of bucks each month. It is simply neither worth the risk nor a headache.
ExpressVPN Review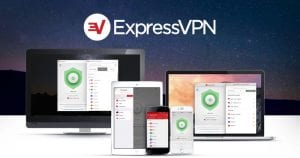 Name: ExpressVPN
Description: ExpressVPN is a VPN service that allows you to browse the web anonymously and unblock geo-restricted sites.
Price: 12.95
Currency: $
Operating System: Windows, OSX, Android, iOS
Application Category: Multimedia
Refund Policy

Speed

Support

VPN Apps