How to Get a Russian IP Address Outside of Russia
|
If you're a Russian citizen living or traveling outside of Russia, you will have difficulties accessing content from your home country. This is true for almost all countries, as international copyright laws force geo-restrictions on a lot of content and media. Geo-blocked sites work by blocking IP addresses from specific areas. This means that accessing Russian based content sites is impossible if you don't have a Russian IP address. However, this could be easily managed. Here's how you can get a Russian IP outside of Russia.
No Russian IP, No Russian Content
If you're traveling abroad, the moment you connect to the internet, your IP shifts to match that of the country you're in now. Leaving Russia means that you'll have to leave everything online related to the country.
For example, if you traveled to the US and you connected to the internet, you'll be operating using an American IP address. This deprives you of using most of Russia's online services, including the likes of Match TV (the Russian streaming website).
Once you open a video on Match TV's website, the channel will examine your new IP address, blocking you almost instantly in the process. You'll recieve a geo-error message to inform you with the termination:
"НЕДОСТУПНО ДЛЯ ПРОСМОТРА В ВАШЕЙ СТРАНЕ."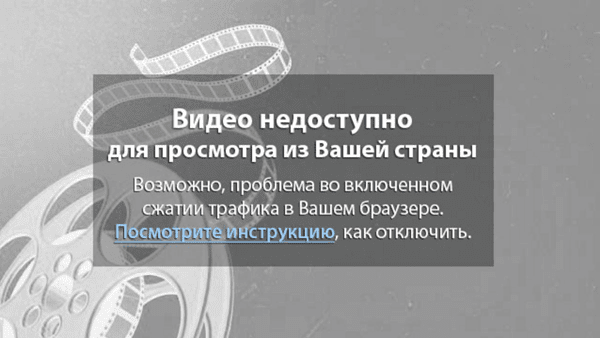 You're probably a Russian ex-pat reading this right now, so you'd know what the error represents. However, if you're someone eager to see what Russia has to offer in terms of content, this message translates to "Not Available for viewing in your country." 
That's all about to change as in the next part, you'll be learning how to obtain a Russian IP address no matter where you are.
How to Get a Russian IP Address Using a VPN
Having a Russian IP can work to your advantage if you're outside of Russia. You can keep up with all of the shows, podcasts, and movies from your home country without having to book a plane ticket home.
By using a VPN, you can easily change your IP address to a Russian IP address, and you don't have to be very tech-savvy to do it. Here's how you can get a Russian IP using a VPN:
Sign-up with a VPN service provider that has a server in Russia, like BulletVPN.
Download and install the VPN app that works best with your device. Most VPNs will have apps for Mac, Windows, iOS, and Android devices.
Launch the app and sign-in with your account.
Pick a Russian server and connect to it.
Wait for the connection to be established.
Enjoy your Russian IP address and all the Russian services wherever you are.
We've previously recommended ExpressVPN in this article for the task. However, for some reason, ExpressVPN has removed its Russian servers from the list, meaning that you won't be able to get a Russian IP address with the provider.
BulletVPN, on the other hand, has three servers in the country. So you have several options to obtain a Russian IP address. And based on the image we provided in the step-by-step process, you know that it works perfectly fine.
Best VPN Suggestions: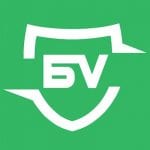 BulletVPN is upgrading its service at a very fast pace. It now has more than 100 servers in 50+ countries, including Russia. That's a feature lacking in most of the VPNs out there.
Even the big ones like ExpressVPN don't offer such servers anymore. Obtaining a Russian IP address shouldn't be your only target, you should also consider the speed performance of the provider.
According to our BulletVPN speed tests, you'll barely feel the drop in your internet speed the encryption causes. So, while accessing Russian-restricted content abroad, you'll be operating at excellent speeds.
Another benefit of using BulletVPN is that it comes with a killswitch to protect your data at all times if a sudden drop in your VPN connection occurs. Moreover, BulletVPN also offers a 30-Day Money-Back Guarantee, so you can test out the service for yourself before committing to it.
If you're using Android, you can sign up for a 1-day free trial or contact their customer support and ask for one on any device.
Why a Russian IP?
I know that Russia isn't the most internet-friendly country in the world. It's understandable that with all the censorships imposed on the Russian internet, getting a Russian IP address might seem counterintuitive. There are a few solid reasons for you to use a Russian IP, mainly:
Gaming on a Russian Server: While Russians get a lot of hate in the online gaming community for spamming non-Russian servers, gaming on a Russian server has its perks: gamers are a lot more disciplined during the actual game and connections are faster and more reliable if you have Russian IP address. To be very candid, my personal experience made me realize that the toxicity exhibited by Russian players on non-Russian servers doesn't really exist on a Russian server…I have no idea why.
Access Russian Content: Just like with any other country, Russian content still has to deal with pesky international copyright laws. If you're a Russian ex-pat who's feeling homesick, a Russian IP can help you keep up with your local shows and programs.
Learn Russian: The fastest way to learn a language is to consume its media. You can access Russian learning sites, movies, shows and much more with a Russian IP making your language learning a lot faster.
Improve your Online Security: Changing your IP, even if it's to a Russian IP, adds an extra layer of security. This makes it a lot more difficult for third-parties to track you down.
Get A Russian IP – Final Thoughts
If you want to get access to Russian content outside of Russia, you're going to need a Russian IP. A VPN can help you change your IP address whenever you want, wherever you want without having to relocate. If you're interested in which VPN you should use in Russia, take a look at our best VPN for Russia as of the year 2020.