If you plan on traveling or relocating to Algeria, you need to think about the internet. More specifically, you need to think about how you will be using the internet when you get there. Even though the country doesn't overtly censor internet use, the government controls the way people use the internet. This control might seem harsher than outright censorship, but you can bypass a lot of the problems resulting from that by using a VPN.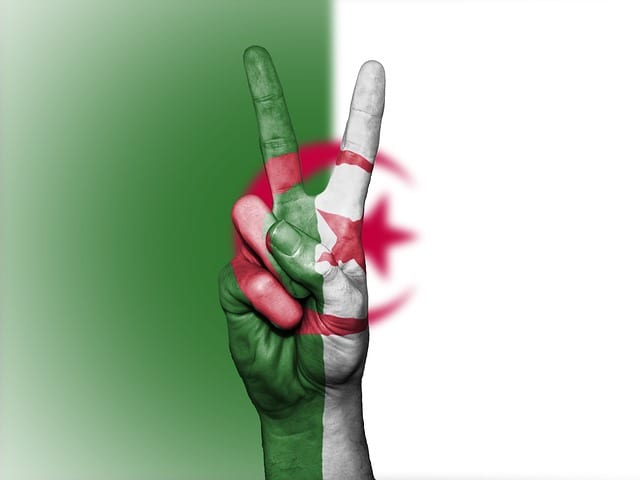 Internet Use in Algeria
Again, there are no explicit censorship laws placed on the internet in Algeria. However, the way the government has set-up access to the internet is a little iffy.
To start, the Algerian government holds ISPs responsible for the content they host, forcing them to constantly survey their user's content and traffic. When you're in Algeria, your traffic will be under surveillance, it's just not the government that's watching.
In Algeria, access to the internet is mostly done through internet cafes and public WiFi. In-Home internet isn't as prevalent as you are used to, and not all areas in the country have solid internet options. Public WiFi connections are super unsafe; you're basically hanging a "please take my data!" sign on your head. The best way to stay protected and keep your data secure when in Algeria is by using a VPN.
Best VPN for Algeria
As you can tell so far, it's very important to use a VPN in Algeria. Before you rush and download the first free VPN Google search gives you (a very bad idea, don't do this), think about what you need in a VPN when visiting Algeria. More than anything, your biggest concern will be privacy. To save you the trouble of doing the research by yourself, here are the top 3 VPNs for Algeria:
ExpressVPN
ExpressVPN is widely regarded as the best VPN out there, so it should come as no surprise that it takes the top spot. It uses military-grade 256-bit AES encryptions for your data and even has OpenVPN as the default VPN protocol for added security.
To top it off, ExpressVPN has a strict no-log policy, meaning you can be sure that your information is completely private. It also has 2000+ servers all over the world, giving you the added bonus of being able to unblock almost all regionally restricted content.
You can read more about the impressive features ExpressVPN provides in our review of the VPN provider here.
BulletVPN
BulletVPN offers tier-one servers optimized for P2P file sharing. It also uses 256-bit encryptions and offers 5 different VPN protocols.
Like ExpressVPN, BulletVPN has a zero-log policy to ensure that your data can't be accessed by any third party. BulletVPN has servers in all major countries around the world (150+ servers).
Read the full BulletVPN review here to get a better idea of all of the features BulletVPN has to offer.
NordVPN
The third and final VPN on this list is NordVPN, a service provider known for privacy and security. NordVPN follows a strict zero-log policy and has 4000+ servers all over the world.
For added security, NordVPN offers a DoubleVPN protocol. A DoubleVPN protocol re-routes your traffic through 2 servers instead of 1 so you can rest assured that your data is totally private.
For a more in-depth look at NordVPN's features, read our VPN review here.
Best VPN for Algeria – Final Thoughts
If you're going to Algeria, you really need to consider subscribing to a VPN service provider. Don't underestimate the importance of online privacy and security, and give the providers mentioned above a try. They all have a money-back guarantee policy, so you can test them out and see which provider works best for you.
Best VPN For Algeria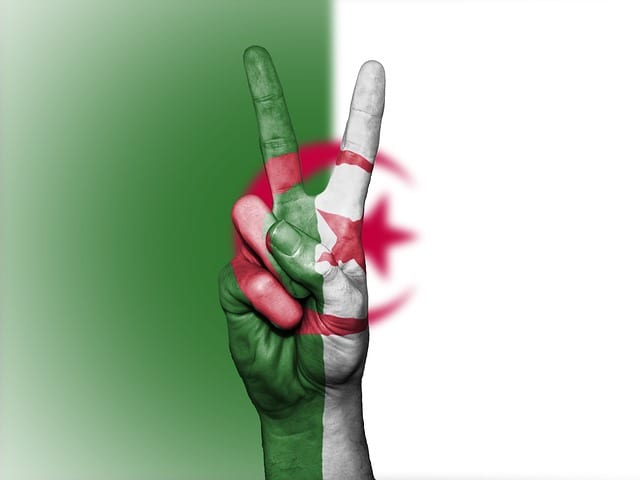 Name: ExpressVPN
Description: ExpressVPN is the best VPN service provider you can use to access the Internet freely without having to worry about any forms of online censorship or surveillance.
VPN Apps

Access Blocked Content

Speed

Support

Refund Policy