Is free VPN safe? We are usually attracted to free things. Free gifts, free data, free apps. Few people choose to pay for something when there's a free version available. Free things aren't always bad. Why not try something new out? As long as it does not bite you! However, there are instances when free services may be easy on the pocket, but later cost you heavy. Free Virtual Private Network is such a service that has both free and paid options.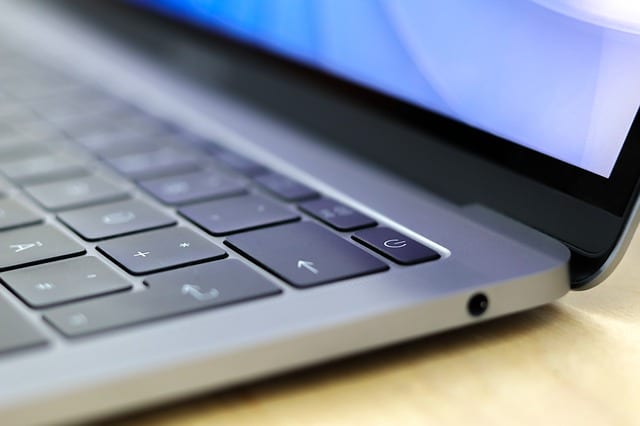 What is VPN?
A VPN protects your digital communications by encrypting your connections and hiding your information from others. In the age of technological development, when cyber crimes are on the rise, being safe on the Internet is of highly important. A VPN is a fantastic tool to protect your information from cyber criminals. But it's a service that isn't cheap, leading many people to press the button for free VPN services.
Are free VPN Services Safe?
In short, no. People assume that free and paid VPN services offer the same quality, but they actually don't. It is like are all movies the same? No! Is Kill Bill equal to Transformers? No! Is Meet the Parents II equal to Star Trek Beyond? No! OK, you get the picture. Furthermore, there are hidden dangers in free VPN services that most users cannot recognize. Besides, many free VPNs might also be fake.
Let's look at the top risks of using a free VPN:
Hidden malware
It's hard to escape malware these days kind of like it is hard to escape high taxes if you live in California or New York – well that is why so many real Americans are leaving those states but this is another subject! They are everywhere, and they come in different forms, and they have one purpose: to make money from cheating you or hacking into your information.
Users trust a VPN to keep their online activities secure, but many free services have hidden malware that can steal your data. This can be done by sending you spam emails, stealing your credit card details, making your device inaccessible, or hacking into your online accounts. Several free VPN services have hidden malware in them, but people often don't know about it.
Hidden Tracking
Generally, a VPN is not supposed to log user data. But free VPNs not only log user data, but also track your activities online. Your private information can be sold to third parties by the VPN service. According to a study, more than 75 per cent of free VPNs collect user data, while promising complete security.
Free VPNs endanger your data, rather than protecting it. There is no way to know if the service is fake or genuine, because it's free. Instead of keeping your data safe, free VPNs sell you out.
Third-party Access
Many free VPNs clearly state on their sites that user information is shared with third party services. They assure users that this data is always anonymous, but there's no way to know if it's true. Third-party access to your data is dangerous, and puts your private information at risk. By pretending to collect user data for legal compliance, free VPNs actually sell your information to unknown third parties who are free to use it however they want to.
Traffic leaks
Traffic leaks happen when your IP address is leaked out of the VPN tunnel, exposing your identity and information. A VPN is supposed to do the opposite, i.e. encrypt your data. Free VPNs are almost always responsible for traffic leaks. When your IP address and private information isn't secure, there is no point in using a VPN.
Unfortunately, many paid VPNs too have traffic leaks. This establishes the fact that you aren't totally safe online no matter what VPN you use.
Bandwidth Theft
A very common problem of using free VPNs is bandwidth theft. Many free VPNs steal user bandwidth and then sell it to third parties. Other people who use your stolen bandwidth through the third party services may never know what they are doing is fraudulent. Meanwhile, you lose bandwidth and compromise on security.
Browser Hijacking
You might have noticed unsecured websites redirecting you to partner sites or malicious sites without your permission. Imagine a VPN service doing that to you when it promised to protect your data. This fraudulent activity is called browser hijacking, when the VPN redirects you to some other website instead of taking you where you wanted to go. Many of these can also be malicious, and you could end up downloading a virus and infecting your device.
Are all free VPNs unsafe?
Not all free VPNs are unsafe, but many of them are. The best way to protect your online communications is with a marvelous, paid VPN. Paid VPNs that are respected and righteous), and in business for a long time, provide quality service and have excellent customer support. On the other hand, free VPNs cannot be trusted with private information. Since they are free, there are no promises.
VPN Service Providers You Can Trust
Maintaining VPN servers around the world cost a huge amount of money. So does customer service and VPN app development. It's no wonder then that a VPN subscription can set you up-to 10 dollars a month. Indeed, it's mind-boggling that anyone would offer VPN for free without wanting something in return. In the end, you get what you pay for: Extra privacy, security, and a restriction-free Internet. Here are proper VPN service providers that are all trustworthy.
Is Free VPN Safe? Wrap Up
If you must use free VPNs, always research well from beforehand. Look up online reviews, ask others who use free VPNs, and read the terms and conditions carefully. If still in doubt, press the button for a paid VPN, especially if you often make banking transactions online. Free VPNs are simply not a risk worth taking. Many reputable VPN services offer a money-back guarantee, so make use of that to see if the service suits you.
Online security is critical now (as always!). Make sure the one you trust to keep you safe doesn't end up putting you at risk.