Best VPN to Prevent ISP Throttling
|
A lot of Internet Service Providers are known throughout the world to be intent on capturing users' information so as to either sell it to third parties or to involuntarily share it with the government. This is normally the case in countries where the government holds a lot of political influence, and as a result, there's a lot of content restrictions, data capping, and unfair content throttling. In more mild situations, Internet access may be slowed down, meaning your webpages and channels will take a whole lot longer to load and buffer. Using a virtual private network helps you prevent your ISP from slowing down your Internet speed, resulting in lots of buffering when you're streaming content online for instance. You can also feel the effects of your ISP throttling your Internet speed when downloading files. With all that in mind, here the best VPN to prevent ISP throttling review.
If you're new to the whole concept of your connection getting throttled or buffered, I'm going to be explaining the two below so that you're on track moving forward.
Throttling Explained
Throttling refers to any mechanisms that may be applied against you to slow down your connectivity speed. In as much as a VPN service won't be able to completely solve any constraints that may be placed by your ISP, you'll get a number of benefits out of using the service.
There are mainly two types of constraints that you might find being applied by your provider:
1. Content-Based Throttling
This happens when your ISP narrows down traffic to a particular site by restricting your access to it. An example would be when video streaming through a site like Netflix is restricted. Your ISP has a way of finding out the kind of content that a majority of the users on its network are consuming, and they're able to distinguish between the various forms of traffic. They use this information to regulate internet speed and so users might notice varying speeds over different time periods.
A VPN allows you to work around that kind of throttling because the data you view over the Internet becomes encrypted. A good VPN also allows you to view all forms of restricted content and surpasses the speeds that you may be restricted to. Once you've subscribed to a credible service, content-based throttling shouldn't continue to be a problem for you.
2. Usage-Based Throttling
Usage-based throttling may occur in two particular ways, either when a data cap limit gets surpassed, or when a user engages in a lot of high volume internet use maybe through HD streaming or multiple-file downloading.
You'll find that different ISP's have different ways of dealing with users that go past their data limit. Some may slow down your connection speed once you go past a specific limit, while others may just charge you for the amount of data that you use past your allocated limit. Your VPN service won't really be able to cause any effect on your speed if it gets slowed down.
The case is the same as well when your ISP notices you're using a very high amount of data, or when there's unusually high traffic from your connection. Since a VPN by nature slightly reduces your speed due to encryption, you might not be able to work around this kind of speed reduction especially if it comes from your ISP.
Does A VPN Service Prevent Throttling/Buffering?
It does, but there are some cases where you might not have it working. A credible VPN service should be able to go undetectable by most ISP's, and therefore circumvent all content-specific buffering and throttling.
If your ISP is one of those that keep a close watch on whatever's going on within their network, then they might be able to figure it out when you're using a VPN service. If they do, they may decide to either put restrictions on your VPN traffic or even on your entire connection.
The detectability of your service depends a lot on the kind of VPN protocols offered by your providers. Old ones such as PPTP make it a lot easier to detect and reduce your traffic, but more recent ones like OpenVPN have either 128 or 256-bit encryption which makes it really difficult to do so.
Best VPN to Prevent ISP Throttling
Let's now get into some of the best VPNs you should be able to depend on to prevent buffering.
1. ExpressVPN
Our highest recommendation goes to ExpressVPN, as it happens to be one of the best providers in the market. The speeds offered here are hard to find anywhere else, and the levels of encryption are high enough to assure every customer of their privacy whenever they're online.
The service has a strict no-logging policy, supports anonymous payment systems, and has a high standard when it comes to VPN protocols. It's our best choice for avoiding internet censorship and ISP throttling despite the fact that they charge slightly higher than most VPN providers.
2. BulletVPN
Our second contender is BulletVPN, a provider that's also been in the market for a while now, and has built its reputation as a reliable provider over time. The speeds offered are impressive, and access to popular restricted channels like Netflix, DStv, and the likes is seamless.
The server network is vast, and this promises access to a host of websites, channels, and live broadcasts. Its yearly plan goes for $7.50 a month, a mid-range price for a superior quality service compared to what's being offered in the market.
3. NordVPN
Last on our list is NordVPN, a provider that's also known to offer a service that's worth paying for, at a price that won't do too much damage to your wallet.
They have a 2-year subscription plan that goes for $3.67 a month, which you won't find with a lot of providers in the market nowadays. Being based in Panama also means they won't be regulated by any data retention laws, so you'll stay secure in the knowledge that your data remains private.
If you want to try them out, they offer a 30-day money-back guarantee where you're sure to get your refund if it turns out that you don't really like the service.
Final Remarks on The Best VPN to Prevent Buffering
Buffering is a tricky concept especially when we're looking at preventing it through the use of a VPN service because there are certain limits that your provider won't be able to surpass. That being said, a credible and fast VPN service like ExpressVPN should still be able to allow you to make the best out of your current situation, and keep your connection secure all through. If you have any questions or comments you'd like to ask or share, post them in the section below and we'll be happy to respond.
ExpressVPN Review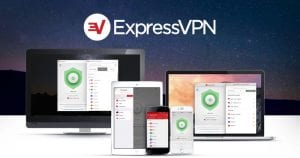 Name: ExpressVPN
Description: ExpressVPN is a VPN service that allows you to browse the web anonymously and unblock geo-restricted sites.
Price: 12.95
Currency: $
Operating System: Windows, OSX, Android, iOS
Application Category: Multimedia
Refund Policy

Speed

Support

VPN Apps