Little by little, it seems that Smart TVs are gaining a lot of popularity. Some of the most popular Smart TV brands include Samsung, Sony, LG, Hisense, Panasonic, and Sharp.  Smart TVs come with a range of streaming applications, like Netflix, Amazon Prime, Hulu, HBO go, and BBC iPlayer; they're like a one-stop-shop for entertainment! The problem is that these applications are still subject to geolocational restrictions. If you aren't physically located in the countries specified by these apps, you won't be able to use them.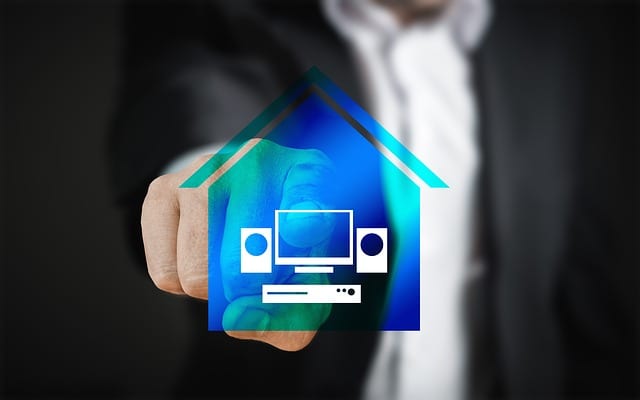 To make things even more complicated, each Smart TV uses a different OS than the other. With the exception of Sony, who has moved into a standard Android OS, these operating systems are not set up to host VPN apps. Don't worry, there's a way to work around this. Read on to find out how you can enable a VPN connection or use a Smart DNS proxy to unblock the geo-restricted streaming apps.
How to Install VPN on Smart TVs
As I stated above, Smart TVs can't usually natively host a VPN app. There are, however, ways to work around that:
Install VPN on your router: This way, any device that connects to your router's internet would be connected to the VPN service. It's important to note that not all routers are compatible with VPN, and that setting up a VPN connection onto your router takes some technical knowledge and skills. Read this guide to learn more about installing VPN onto your internet router.
Share your PC or Mac network connection with your Smart TV: Instead of connecting your Smart TV with your router, share your network from a PC or a Mac that runs a VPN connection. Here's a guide that explains how to share your connection on windows.
Use a Smart DNS proxy to unblock the geo-restrictions set on your streaming apps. Unlike a VPN, a Smart DNS doesn't hide your real IP. It does, however, bypass the location problem Smart TVs have. Most importantly, Smart DNS can be directly configured onto your Smart TV, making your life so much easier.
Best VPN for Smart TVs
After considering the different ways you can connect your Smart TV to a VPN, we've found the 3 best VPNs and Smart DNS services for your Smart TV
ExpressVPN
A VPN giant, ExpressVPN has over 2000 servers across the world. This means that not only will you be getting the best service, tight-nit encryptions, and zero log records, you'll also be benefiting from super-fast download speeds and no bandwidth cap off. When it comes to Smart TVs, ExpressVPN also has a Smart DNS proxy service simplifies the connection process even more.
BulletVPN
Another VPN that also offers Smart DNS proxy services is BulletVPN. Also, BulletVPN has a much lower number of servers worldwide, it still holds its own when it comes to internet speed. BulletVPN also overs guides that teach the users how to install VPN onto a router and how to set up virtual routers on a PC or a Mac. With a 30-day money back guarantee, BulletVPN was a no-brainer for this list.
Surfshark
Surfshark makes the list as the best VPN for Smart TV due to various factors, especially the fact that it offers a free Smart DNS feature along with any subscription.
When set up on your router, Surfshark can unblock dozens of streaming services all over the world. Not only that but every device connected to the network, including your Smart TV, will be fully protected with military-grade encryption.
Surfshark offers a 30-day refund policy as well. If you want to give it a try, you can do so risk-free without having to worry about your money going to waste.
Unlocator
Unlocator is a Smart DNS that is easily configurable onto a Smart TV. While Unlocator doesn't hide your IP address, nor does it allow you to choose where in the world you'd like to appear to be, it can still unblock many of the geo-restricted streaming apps found on your Smart TV. Keep in mind that in countries where DNS hijacking or transparent proxies happen, a Smart DNS might not be the best choice to unblock these apps. Unlocator offers a 7-day free trial and a 14 day refund period, so we suggest trying it out for yourselves!
NordVPN
NordVPN has been around for a long time now, offering its users the best in security and privacy. You can easily set up NordVPN on your router thanks to their comprehensive guides, giving all of your devices the enhanced security you need.
Moreover, if you want to unblock restricted channels without having to install the VPN on your router, you can configure Smart Play (NordVPN's Smart DNS) on your Smart TV directly.
Finally, with a 30-day money-back guarantee, you can make sure to take the service for a test drive before deciding to opt for any long-term subscription plan.
Best Smart TV VPN – Final Thoughts
Getting the geo-restricted apps on your Smart TV to work isn't an easy task, especially because Smart TVs aren't natively compatible with VPN connection. However, when there's a will, there's a way! By using one of the above-listed apps to unlock your restricted content, and setting up your VPN on a router/connecting your PC or Mac VPN to your Smart TV you can work around this pesky problems and stream your shows wherever you are in the world. Don't forget to try out the methods we've discussed for setting up a VPN network for your Smart TV, which are more thoroughly described in this guide, and to check out this guide on how to keep your Smart TV secure. Let us know in the comments if you face any issues trying them out.