Best VPNs for Samsung Smart TV and How to Install Them
|
What is the best VPN for Samsung Smart TVs? Is it actually possible to install a VPN on a Samsung Smart TV? To begin with, VPN apps are mainly designed to work on Windows PC, Mac, Android, and iOS. That means that you could potentially install a VPN on a Smart TV as long as it is Android-based. But what about Samsung Smart TVs? Well, the South Korean electronics manufacturer used the Orsay operating system from 2012 until 2015. Since then, Samsung Smart TVs come with the Tizen OS installed. While this operating system is not natively compatible with VPN, there are a couple of workarounds you can use in order to set up a VPN connection on your Samsung Smart TV.
Best VPN for Samsung Smart TV – Content Index
Similarly to other streaming devices, your IP address (location) dictates what content you get to access on your Smart TV; be it websites, services, and streaming channels. With a VPN, you can bypass whatever blocking/restrictions, as well as protect your online data from cyber threats. In this review, you'll find everything you need to know about what the best VPNs for Samsung Smart TV are and how can you set them up in less than 4 minutes.
Best Samsung Smart TV VPN – Overview
The guide below explains in detail how to set up a VPN on your Samsung Smart TV. If you have prior knowledge of how to use a VPN on a Smart TV, there might be no need to go through the full review. Here's a list of best VPNs you can use on any Samsung Smart TV:
Are Samsung Smart TVs Compatible with VPN?
As I've mentioned above Samsung Smart TVs are not compatible with the VPN. That essentially means you can not directly set up a VPN on them. However, you can configure the TV's DNS server addresses instead which brings us to Smart DNS proxies. Smart DNS proxies are another tool you can use to bypass regional restrictions and unblock streaming channels from the USA, UK, Australia and the rest of the world.
Unlike VPN, Smart DNS doesn't encrypt your traffic, though. This has both its cons and pros. For one, unencrypted traffic is still prone to various online hazards. However, the fact that your Internet traffic is not encrypted also means you won't experience the Internet speed drops you'd have to bear with while using a VPN.
We made sure that all of the VPN service providers listed in the top Samsung Smart TV VPN review offer their users Smart DNS proxies they can set up on their TV.
How to Install Smart DNS on Samsung Smart TV – VPN Alternative
The following steps facilitate the process we went through in order to configure the DNS server addresses on the Samsung Smart TV we used during this review.
First, you turn your Smart TV on.
Press Menu from the remote control.
Next, go to Network.
Choose Network Status.
Then, select IP settings.
From here, switch DNS Settings to Enter Manually.
Now, enter the DNS server addresses of the VPN service provider you have subscribed to.
Press OK.
Restart your Smart TV after the Internet connection test is finished.
Keep in mind that you still need to switch your Samsung Smart TV's region in order to install streaming apps from other regions on it. In other words, you won't be able to access US apps like HBO, Hulu, or Amazon Prime if you don't change the TV's country to the USA first. For more info on how that is done, take a look at this tutorial.
How to Get a VPN on Samsung Smart TV Using Your Router
Despite not being natively compatible with VPN providers, you can always make use of your router and install the VPN directly on it. This way, all of the devices connected to the router will share the same VPN connection.
By using your router, you're not bound to your provider's simultaneous connections' limit. Any device that connects to your Wi-Fi will end up benefiting from your router's encrypted connection, including your Smart TV.
I must state that not all VPN routers are compatible with a VPN. To learn more about the VPN on a router setup, check out this guide. While the process does require some technical background, setting up a VPN connection on your router is well worth the effort.
Enable a VPN on Samsung Smart TV via a Network Connection Sharing
You can use your PC or Mac to share your computer's Internet connection with your Smart TV. By doing so, the Samsung Smart TV will benefit from the PC or Mac's VPN connection.
While this method is neither simple nor easy to implement, it's achievable. We still suggest trying either setting up the VPN connection on your router or using Smart DNS instead.
Best VPNs for Samsung Smart TV
We use complex criteria to determine which VPNs are better than others. In the case of Samsung Smart TVs, the main features you should be looking for in a VPN provider are speed, server locations, Smart DNS availability, and the ability to access geo-blocked content.
In other words, you might find cheaper VPNs than the ones we've listed below, but they may lack one if not all of the aforementioned features. When it comes to VPN providers, you almost always get what you pay for.
1. ExpressVPN – Editor's Choice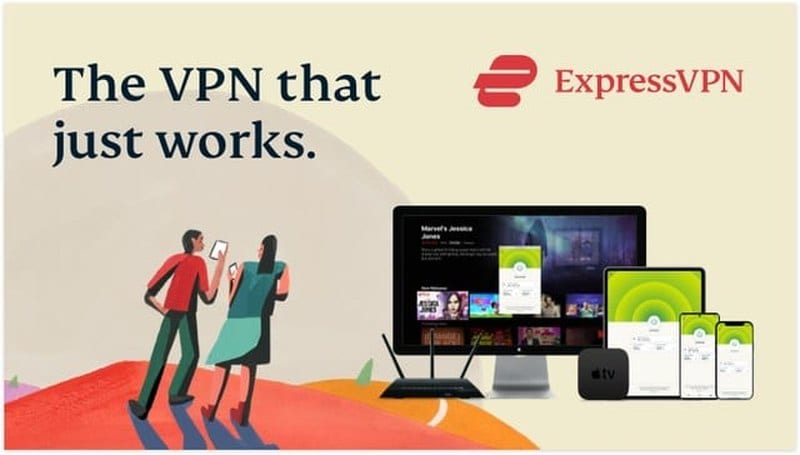 ExpressVPN, hands down, are the experts. According to the tests we performed, this British Virginia Island-based VPN provider came out with some excellent results in terms of:
Speed: After performing a few speed performance studies, my internet connection went through a 7% drop in speed while connected to ExpressVPN's VPN servers. In other words, if you have a fast Internet connection, you will still be able to stream 4K connect while using ExpressVPN.
Server Network: This provider has VPN servers in key locations across the globe (160 VPN locations). A VPN provider's server network is critical due to the fact that it determines which streaming services you get to unblock.
Smart DNS: ExpressVPN provides this technology in the form of MediaStreamer. The service runs its own DNS on every VPN server, which means you'll get the added security even if you're using MediaStreamer only.
Access Geo-restricted Content: The service is also one of the very few VPNs that allow you to modify and change your Netflix region to the USA. Also, you get to unblock major streaming services like Hulu, HBO, DAZN, Amazon Prime and BBC iPlayer.
With ExpressVPN's Smart DNS feature, you can bypass regional restrictions on your Samsung Smart TV within minutes. Please note that the channels you get to unblock should be supported by the provider, it doesn't work as a VPN does.
On the other hand, the company promises its users a zero-logs policy accompanied by 24/7 support. Moreover, you can use up to five simultaneous connections with this subscription.
ExpressVPN costs $12.95/month. However, if you opt for their yearly plan, your monthly fee stands at $6.67/month along with 3 extra free months. Also, the provider offers a 30-day money-back guarantee policy, which allows you to test its services risk-free.
Pros
Military-grade encryption.
Five simultaneous connections.
Over 160 VPN locations.
Torrenting/P2P support.
Unblocks American Netflix.
Smart DNS feature (MediaStreamer).
30-day refund policy.
Easy-to-use apps.
Browser extension
Split-tunneling.
2. BulletVPN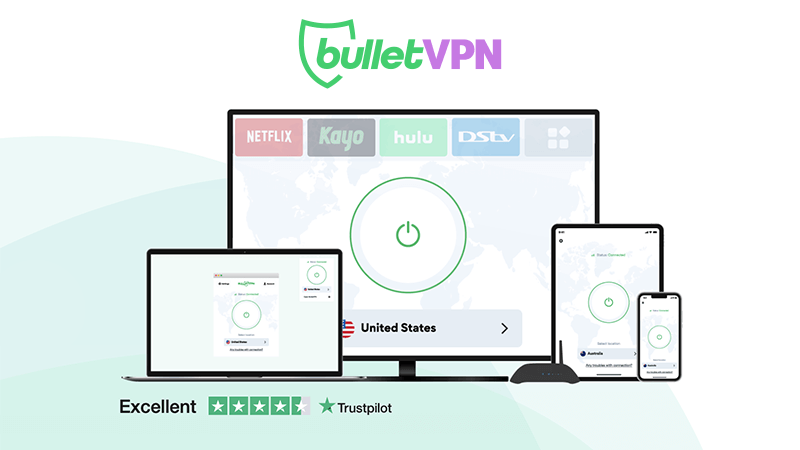 BulletVPN's HQ is based in Estonia; a positive aspect in that there are no data retention laws governing this particular country. Here's how BulletVPN fared in terms of VPN features critical for Samsung Smart TVs.
Speed: Our speed examination showed that BulletVPN doesn't affect users' Internet speed connection speed much. When connected to a UK server, a 6% speed drop occurred. BulletVPN high-speed VPN servers spread across several countries, help subscribers stream UHD content on their streaming devices without a drop in video quality.
Server Network: BulletVPN's server network matches up to other top VPN services. The provider has more than 150+ servers in 55+ countries distributed across key regions around the world.
Smart DNS: BulletVPN offers users a free Smart DNS option, which works seamlessly on Samsung Smart TVs.
Unblocking Restricted Content: BulletVPN allows users to unblock all major streaming services including the likes of Netflix, Hulu, BBC iPlayer, Amazon Prime and DAZN.
The service offers features that protect your privacy. During our tests, there were no IP or DNS leaks. Also, BulletVPN has two main privacy features in the form of a Kill Switch and Bullet Shield.
The first one terminates your internet connection if the VPN drops and the second doesn't allow you to reconnect unless a VPN connection is present.
BulletVPN isn't that expensive. It costs you $10.98/month and $3.75/month if you subscribe to their yearly plan (You'll benefit from 1 free extra year).
If you want to try their service out, the provider has a 30-day no-questions-asked refund policy, as well as a 1-day free trial for Android users and customers who contact the support team.
Pros
Military-grade encryption.
Six simultaneous connections.
150+ servers in 55+ countries.
P2P support.
Supports US Netflix.
Kill Switch
Smart DNS feature.
30-day refund policy.
Easy-to-use applications.
Bullet Shield.
Cons
1-day free trial only.
No split-tunneling (A method that allows you to choose what traffic is encrypted and what not).
3. Surfshark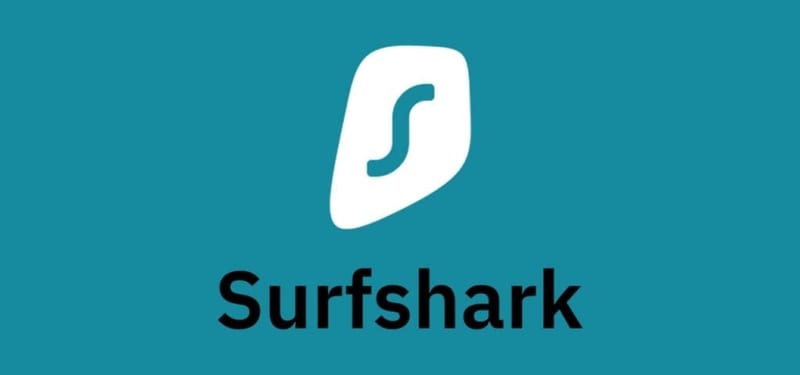 With Surfshark you can definitely guarantee the best Samsung Smart TV experience. When you set up Surfshark on your router and connect your TV, you'll be able to watch dozens of streaming channels all over the world.
Not only that but everything you do will be protected using military-grade encryption. Surfshark has a lot to offer and based on our evaluation, this is what we came up with:
Speed: Connecting to a server may tamper with your speed. However, with Surfshark, we only witnessed a slight loss in connection speed when we connected to a nearby server.
Servers: Surfshark has 2000+ servers across 65 countries, making it an easy task for you to unblock geo-restricted channels in your region.
Smart DNS: Just like all the VPNs on our list, Surfshark also offers a Smart DNS service. This is quite beneficial as you'll be able to configure this feature directly on your Samsung Smart TV.
Access to Restricted Channels: We tried several channels that perform VPN blocking with Surfshark – it was able to unblock them all. We're referring to the likes of Netflix, Hulu, BBC iPlayer, and Amazon Prime Video.
The aforementioned benefits are premium, but they're worth every penny. However, Surfshark made sure you don't take risks, which is why it offers a 30-day refund policy.
Pros
Military-grade AES encryption.
Unlimited concurrent connections.
2000+ servers in 65 countries.
P2P support.
Unblocks top streaming channels.
Kill Switch.
Smart DNS.
30-day refund policy.
User-friendly applications.
Adblocker.
Double VPN.
4. Unlocator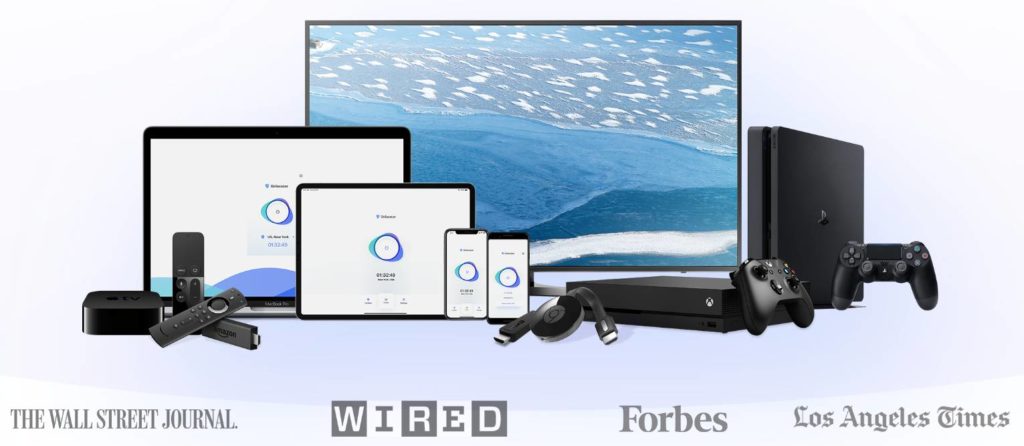 Unlocator launched back in 2013 as a Smart DNS proxy service. Unlocator is based in Denmark which is part of the 9-eyes alliance which basically is an extension to the notorious 5-eyes alliance. As of 2019, it added a VPN option to its subscription plans. You can opt for either Smart DNS (on its own) or both. Here's what the evaluation showed us:
Speed: Most of Unlocator's VPN servers only affect your Internet speed slightly. During my tests, I did, however, come across a couple of servers (including one in the UK) that dropped my connection drastically (55%).
Servers: Unlocator operates a network of 41 servers across 36 countries, which is a good number considering it covers countries where major streaming channels are present.
Smart DNS: Unlocator launched as a Smart DNS service and it recently became a hybrid provider. According to its website, Unlocator Smart DNS can unblock more than 235 channels around the world.
Access to Restricted Channels: When I tried Netflix while using Unlocator, the service allowed me access almost instantly despite Netflix's strict VPN block.
Despite being new to the VPN industry, Unlocator provides the highest security measure – AES-256 encryption. Its application is user-friendly and very easy to use.
Pricing is fair compared to the others. As a matter of fact, the provider's subscription is much cheaper than the others on our list as of the last time this review was updated. You can get a monthly subscription for $9.99/month (VPN and Smart DNS). If you're only looking for Smart DNS, you can get that for $4.95/month.
Overall, Unlocator's speeds are fine, not great, just fine. Also, Unlocator has a 30-day money-back guarantee, which begins after you test their service for 7-day, totally free.
Pros
256-bit AES encryption.
Five concurrent connections.
70+ servers in 40 countries.
P2P support.
Unblocks American Netflix.
Kill Switch.
Smart DNS feature (230+ channels).
30-day refund policy.
Easy-to-use applications.
Unlocator Shield.
7-day free trial.
Cons
No Split-Tunneling
Some servers are slow.
5. NordVPN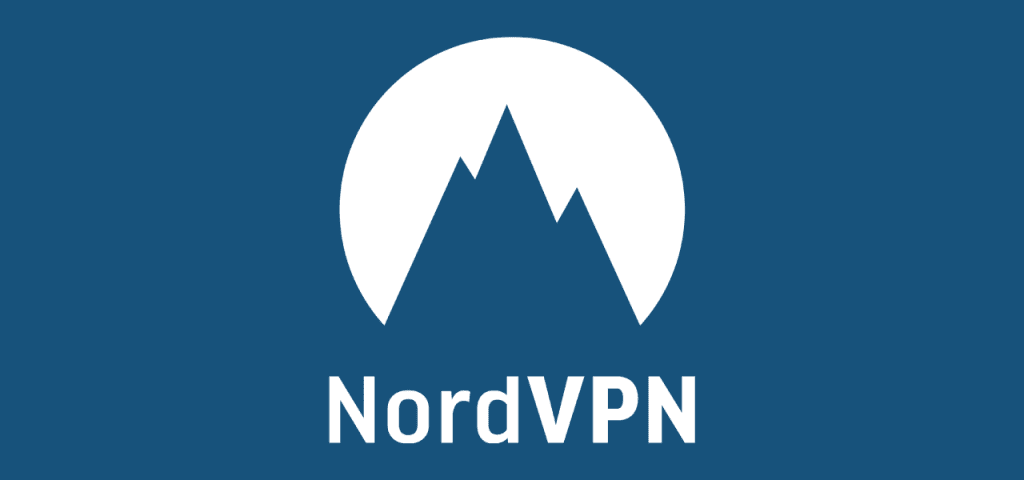 NordVPN was launched back in 2012 and has become one of the best VPN providers in the industry. It's based in Panama, which is a country that has no mandatory data retention laws and is not within the Five Eyes or Fourteen Eyes associations. 
While checking the provider's services, I came up with the following results:
Speed: When I connected to a US server, the speed barely dropped (9%). However, some servers weren't fast at all. They're supposed to be dedicated to HD streaming, but my quality dropped using a handful of them, especially when I activated the Double VPN feature.
Server Network: According to its website, NordVPNs has servers in 59 countries. That's a great server coverage if you're looking to bypass regional restrictions.
Smart DNS: SmartPlay feature is a Smart DNS service that enables you to unblock geo-restricted channels on your Smart TV without the need for a VPN connection.
Unblocking Capability: While testing which channels the provider can unblock, the results were positive. NordVPN allows you to bypass regional restrictions imposed on the likes of Netflix, Hulu, HBO, CW TV, BBC iPlayer, and CTV without a hitch.
This provider enables its users to anonymously surf the web while maintaining their privacy with its Double VPN feature. The company's service is suited for accessing geo-blocked content, online streaming, and torrenting/P2P.
NordVPN also has a security tool to enhance your online browsing. It's called CyberSec, a technology used to fend off any malware, virus, or malicious software that may target your device.
NordVPN costs $11.95/month, but if you opt for their 3-year plan, your monthly fee drops to $3.49/month along with 3 free extra months. 
Just like the rest on our list, NordVPN offers a 30-day refund policy. So, you can try their service out risking nothing. Its applications for iPad, iPhone, Android, PC, and Mac are very easy to use.
Pros
Military-grade encryption.
Six simultaneous devices.
Servers in 60+ countries.
Access to US Netflix.
Kill Switch.
SmartPlay (Smart DNS).
30-day refund policy.
User-friendly apps.
Browser extension
CyberSec
Double VPN
Cons
Free Trial requires credit card info.
No split-tunneling.
Some Slow servers.
How to Install a VPN on Samsung Smart TV – Final Thoughts
So there you have it. Installing a VPN on a Samsung Smart TV does take some effort, but it can be achieved. For a simpler way of bypassing geo-restrictions on your TV, use Smart DNS instead. Have you used any of the methods explained above? Were you successful or did you run into any trouble? Tell us all about it in the form of comments below.
Best VPN for Samsung Smart TV
Name: ExpressVPN
Description: ExpressVPN are only two VPNs we are aware of that offer Smart DNS which works flawlessly on Samsung Smart TVs. ExpressVPN also have a 30-day money-back guarantee. So there's no risk involved in trying them out.
Refund Policy

Speed

Support

VPN Apps

Smart DNS Proxies