From the Pulpit Rock, the Geirangerfjord, to the TrollTunga, Norway has proven itself to be a beautiful place to go site-seeing in. However, virtually speaking, the country is also one of the best when it comes to the internet. In fact, Norway has the fastest internet speed in all of Europe, giving more than 5.29 million internet users a quality online experience. With internet penetration in the country reaching 98%, one would wonder how free it is. Well, it is free, yet there are boundaries and risks. One way to fix it all is to use a credible VPN. But the question is: What is the best VPN for Norway? Find out in this review.
Best VPN for Norway – Content Index
The internet is a tricky place to go browsing without having proper precautions. No matter how free it is in the country, there's always someone interested in your private information. Not to mention that a lot of services block your access based on where you reside. In this review, we'll be looking at the benefits you get out of a VPN and which ones you should use in Norway. Check them out below:
Why a VPN In Norway?
Norwegians don't have to obsess over the idea of having their data accessed, stolen, or collected in any way if they install a VPN. A virtual private network is a secure and private solution that functions within the wider internet itself and enables users to send and receive data while preserving the security of a private network.
Norwegians can avoid getting into trouble for practicing unfavorable online activities and help themselves to access blocked material of their preference. That's just a brief explanation of what a VPN can do and why it is a necessity in the country, despite the freedom its netizens have.
Online Surveillance
As we mentioned, Norway is a free country when it comes to the internet. There are no restrictions on its access, and there are no credible reports that the government monitors chat rooms or emails without appropriate legal authority. However, there are some risks.
Despite protest against the EU membership, the people of Norway answer to the EU law. This puts the entire population under the threat of having their data collected and stored.
Surveillance on Internet activity is carried out by private operators, police, and the military. In compliance with regulations and deregulation policies in the EU, ISP entry is accessible. Therefore, the telecommunications regulation must be regarded as liberal after Norway's termination of monopoly rights in that sector.
Data Collection and Restrictions?
The government also prohibits posts that deem to be threatening or insulting to anyone. Anything, be it posts, or websites that distribute hatred or repression of or contempt for anyone because of their race, religion, lifestyle, or homosexuality.
In fact, authorities may punish those who violate with huge fines or imprisonment not to exceed three years. This kind of restriction is very well appreciated.
Now, when we speak of surveillance, we have to mention that Norway is part of the Nine Eyes. It's an association that allows authorities to share users' data with the intelligence agencies of the other allied countries.
Moreover, ISPs in the country are forced to collect and store users' activity logs for around six months. In other words, whether its the county's authorities or copyright lawyers, they have a lot of time to get a court order, access the records, and harvest the data.
Using a VPN allows Norwegian residents to bypass all these monitoring attempts as it hides their IP address and anonymizes their internet browsing. Not to mention that it encrypts their data, making it completely unreadable by other entities.
Geo-blocking
If users live in Norway or are visiting for whatever purpose, they might want to take their mind off of things and enjoy some quality local or foreign TV.
Many policies out there comply with cyber law, which makes it increasingly difficult for users to access content from other countries. That's what we call geo-blocking – a mechanism used to restrict user access based on their physical location.
Each user has a unique IP address, which corresponds to the country he/she resides in. Streaming services and websites examine the IP address to determine the individual's location.
If it's not within their area of coverage, the service blocks their access almost instantly. For example, residents in Norway cannot access the likes of Hulu as it is only available in the US, i.e, requires an American IP address.
The only thing they'll be getting out of the channel is an error message that states the following:
"This video is not available to watch in your current location. Please select something else to watch. Error Code: BYA-403-007."

While the second part of the error message sounds promising, choosing a different video wouldn't do streamers any good. Every single Hulu video is only accessible in the US unless a VPN is used.
With a VPN, anyone can change their IP address to one in another country based on the server they connect to. For instance, if the server is in the US, they'll obtain a US IP address, gaining access to the likes of Hulu, CW TV, ABC, HBO, and more in the process.
What About Norwegian Ex-pats?
The same thing will occur if Norwegians leave their country and try to access their local channels back home. This time around, it's a Norwegian IP address they're lacking as they now hold one in the country they're in.
As an example, we'll be looking at TV2 Play, which is a Norway-restricted channel and cannot operate abroad. Whenever a user tries to access the channel overseas, the following message appears:
"Ikke tilgjengelig utenfor Norge."
This translates to Not available outside Norway. However, Norwegians can still manage to watch RK1, NRK2, NRK3, TV 2, TV 2 Zebra, TV 2 Nyhetskanalen, and many more by signing up for a VPN. This time, Norwegian ex-pats should connect to a server in Norway, obtain a Norwegian IP address, and watch their local channels from wherever they might be.
Free Streaming and Torrenting
Torrenting is one of the most popular online habits in the world.  In fact, BitTorrent alone has more than 170 million users around the world. However, as popular as it may be, in Norway, torrenting is the first obstacle users face.
The country does allow freedom on the internet, but when a website violates copyright laws, the country blocks its directory sites. That doesn't only concern torrenting, it's also for websites that allow free streaming and file sharing.
If the streaming source harms the financial interest of actual copyright holders, rest assured the website is blocked in the country. As examples, here are some of the websites that are unavailable to access in the country:
Viooz
Primewire
Swefilmer
Pirate Bay
Extratorrent
DreamfilmHD
Movie4k
CouchTuner
Watch32
SolarMovie
Watch Series
Putlocker
TUBE+
Project Free TV
Watch Free
Aside from being blocked in the country, torrenting can also compromise a user's identity. The fact is that anyone in a swarm can see the IP addresses of all the peers included.
In other words, while downloading a file, other users sharing the same file can see each others' IP addresses, which also includes law firms who can note down the peers' addresses who might be violating copyright laws.
After that, they contact the ISPs in the country and force them to hand over every single identifiable data about them. Luckily, this can be avoided with a VPN as it hides the user's IP address and allows him/her to download torrents anonymously. Not even ISPs can track or monitor what they're doing while a VPN connection is present.
Best VPN for Norway
As mentioned, a Virtual Private Network is the ultimate tool for a better internet experience. It enhances users' security and anonymizes their internet browsing.
However, not all VPNs are considered to be "Up for the task" as a lot of them can do more harm than good, especially free ones. Instead, these compromise their customers' privacy and sell their data to third parties in exchange for revenue.
How else do you think they make a profit? You become the merchandise in the equation. Aside from that, their servers can be very slow due to the quality of their service.
That's why we rounded up 3 of the best VPN services in the industry, closely evaluated them, and finally reviewed every single feature to ensure a swift and seamless browsing experience in a region such as Norway. Let's begin.
1. ExpressVPN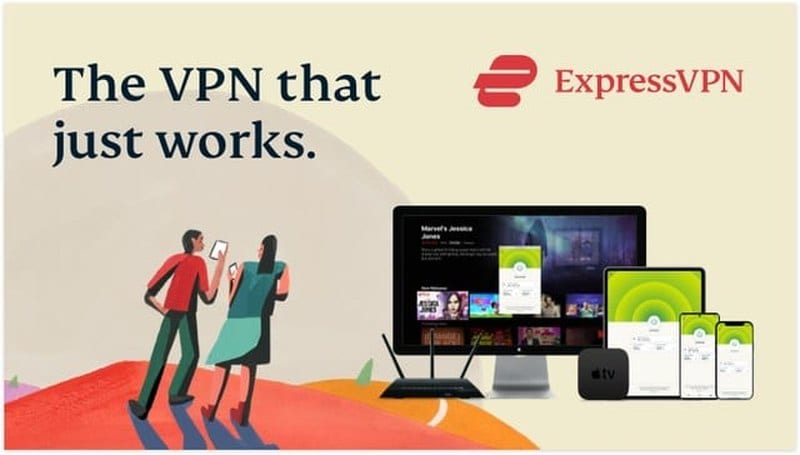 ExpressVPN is based in the British Virgin Islands – a region where no data retention laws apply. Most importantly, it's far away from the reach of the Five Eyes and its expanded alliance.
Another benefit that ExpressVPN has is that it offers a huge server network, consisting of 2000+ servers in around 94 countries. In other words, users have a lot of options to choose from if accessing geo-blocked content is what they're looking for.
Speaking of, services such as Netflix and Hulu apply VPN blocks, and ExpressVPN is one of the few that can bypass them. As we were testing its streaming capabilities, we performed some speed tests as well.
ExpressVPN showed great results, in which we witnessed a slight drop while connected, maintaining perfect quality while streaming the likes of Netflix.

Security-wise, the provider applies tough encryption in the form of 256-bit AES, along with several security protocols. There's also split tunneling, which allowed us to select the apps we wished to secure over a VPN connection.
Moreover, ExpressVPN comes with a kill switch – a technology that terminates internet access if the VPN connection drops. We did not encounter such. a problem, but a kill switch is always a good fail-safe feature.
Finally, ExpressVPN has a 30-day refund policy (No questions asked). If anyone wasn't satisfied with the product, they could always ask for a full refund within 30 days of purchase.
Pros
2000+ servers in 94 countries
Allows torrenting
Five concurrent connections
User-friendly applications
Kill switch available
256-bit AES encryption
Supports major streaming services
30-day money-back guarantee
Split-tunneling technology
Browser extensions
Cons
Doesn't have a free trial
Expensive monthly plan
2. BulletVPN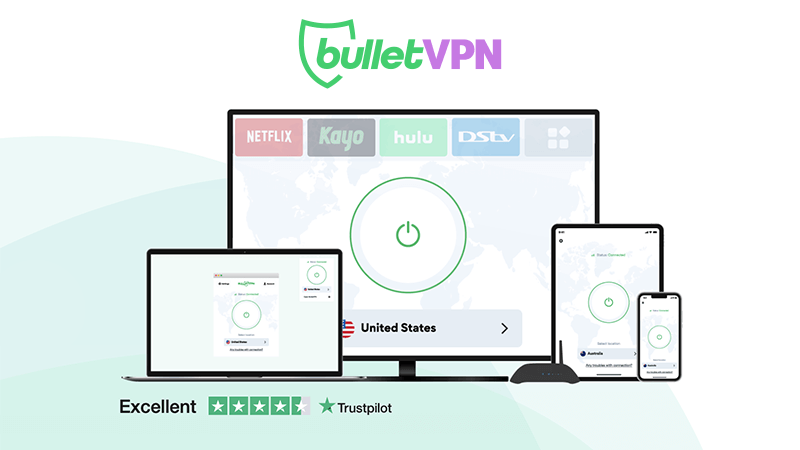 When it comes to speedy providers, this one proved to be one of the fastest in the industry. We now know where the "Bullet" in BulletVPN came from.
First, let's talk about their server network. BulletVPN has more than 150 server locations in 50+ countries, including dozens in the United States. So, unblocking the likes of Hulu and the CW won't be a problem.
Streaming couldn't be easier as the provider was able to unblock every channel we tried it with. Not to mention that it was the only one that bypassed Showmax's VPN block, along with DStv and several more.
As for speed, we already mentioned how fast it is. Our videos worked seamlessly with no buffering or quality issues, especially while using BulletVPN's UltraHD Support servers.
Now, security is also important and BulletVPN ensures it with military-grade encryption and five different security protocols. On the other hand, BulletvPN has a kill switch, along with an exclusive feature called Bullet Shield.
While a kill switch terminates the internet if the VPN connection drops, Bullet Shield ensures that users cannot connect back unless a VPN connection is present.
Finally, BulletVPN allows users to test its service out using two ways. First, those who sign up through the Android app or contact support can benefit from a 1-day free trial. Second, when the trial is over, they could also make use of a risk-free 30-day refund policy.
Apparently, BulletVPN is proud of its service and has no problem allowing new customers to see what they have to offer.
Pros
150+ server in 50+ countries
Allows P2P file sharing
Six devices per account
User-friendly clients
Kill switch
AES with 256-bit keys
Unblocks US Netflix, Showmax, and more
30-day refund policy
UltraHD Support servers
Bullet Shield
1-day free trial
Cons
Very simple apps (They informed us about an upcoming update)
No split-tunneling
3. Surfshark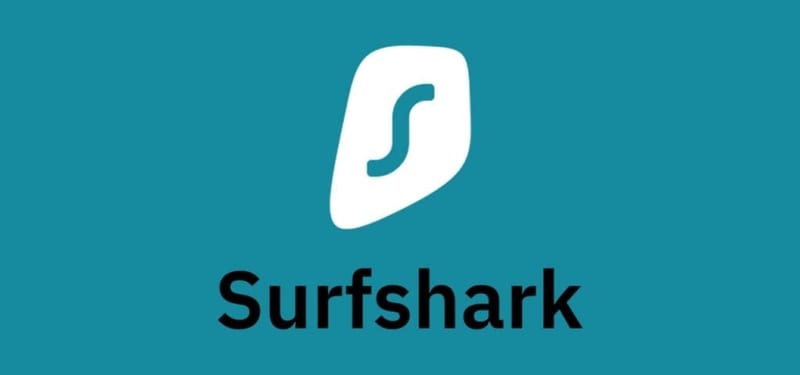 Our third VPN for Norway is Surfshark, the provider that made a huge impact the day it launched back in 2018. While still presumed as a newcomer, this VPN has provided services and features that allowed it to rival the giants.
With over 2000 servers across 65 countries, including Oslo Norway, ex-pats and residents alike will be able to watch restricted channels wherever they are – be it local or international.
Surfshark abides by a strict no-logging policy. No data is collected and their RAM-based servers make sure of that. Speed-wise, Surfshark showed perfect results during our tests.
We barely saw a drop and our videos were always of good quality. When it comes to security, the service uses 256-bit AES encryption and has a kill switch within their app.
Not only that, but it also offers an ad blocker as well as a Double VPN feature, which allows you to connect to another server, granting further protection to your data.
Pros
Supports P2P
Unlimited concurrent connections
User-friendly apps
Kill switch
Military-grade encryption
Unblocks US Netflix, Hulu, and more
30-day refund policy
CleanWeb
Double VPN
3. Unlocator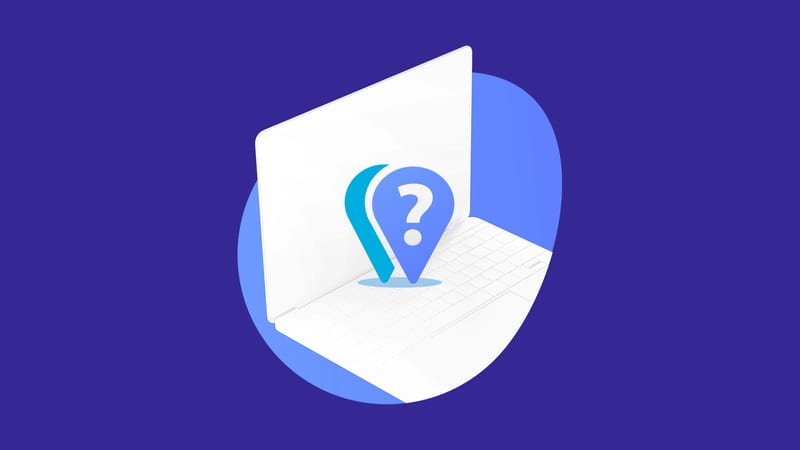 When we speak of privacy, we have to mention the VPN's location, and Unlocator's is in Denmark, which is a part of the 14 Eyes, just like Norway. Now, this might raise some questions, but thanks to Unlocator's strict no-logging policy, there's nothing to worry about.
User data is not collected nor stored, which ensures total privacy and anonymity for their customers. Unlocator has been around since 2013, where it marketed itself as a Smart DNS service, strictly available to unblock geo-restricted content.
In 2019, the service went through a full transformation, providing both VPN and Smart DNS services. Unlocator VPN allows its users to connect to any of its servers in 39 countries. Their server network might be smaller than the other VPNs on our list, but it still covers key locations around the world.
As for speed, Unlocator showed some mixed results. Some servers maintained excellent speeds, allowing us to watch our shows in full HD. However, other servers did cause a noticeable drop, which affected our video quality and page loading speed.
Security-wise, Unlocator applies 256-bit AES encryption and has a kill switch within their apps. What's more is that Unlocator also has what they call Unlocator Shield, which doesn't allow customers to connect to the internet unless they're using one of Unlocator's servers.
Just like all the VPNs in our review today, Unlocator has a 30-day refund policy. However, what differs here is that before you get to it, you can benefit from their 7-day free trial. No questions asked and no credit card info is required.
Pros
Allows torrenting
Five concurrent connections
User-friendly interface
Kill switch
Military-grade encryption
Supports US Netflix, Hulu, and more
30-day refund policy
Unlocator Shield
7-day free trial
Cons
Inconsistant speeds
No split-tunneling
Small server network
4. NordVPN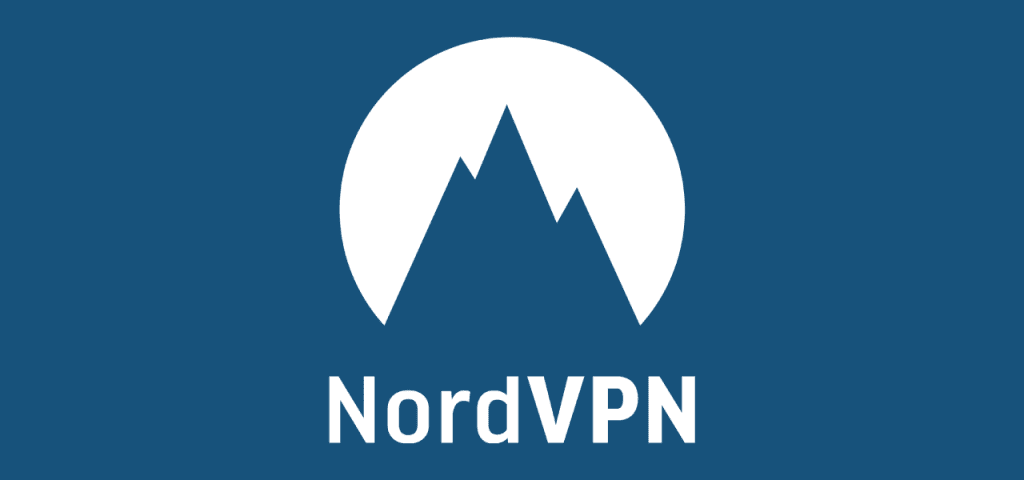 NordVPN is another efficient way to encrypt online activity and prevent your data from getting hacked or targeted with advertisements. The provider is based in Panama, another region where the Five Eyes Alliance is not present.
The provider has been around for quite some time now, and it's described as the VPN with the largest network in the industry. NordVPN has more than 5000+ servers in 59 countries, where any of its servers can unblock major streaming services.
Speed-wise, NordVPN didn't disappoint. Well, most of the time, at least. A lot of its servers allowed us to stream content in UltraHD. However, some others were very slow and it got even worse when we used their double VPN feature.
While Double VPN isn't that good for speed, it sure is for security. It allows the traffic to pass through two VPN servers instead of one, applying double encryption. Furthermore, NordVPN has a technology called CyberSec. It fends off any viruses, malware, or malicious software that might target a user's device.
Not to mention the kill switch availability, which prevents data traffic from flowing back through the ISP's servers if the VPN connection suddenly drops.
Just like ExpressVPN, there's also split-tunneling and browser extensions. There used to be a free trial, but NordVPN no longer providers that. New users can benefit from their 30-day refund policy to test the service out before opting for any type of subscription.
Pros
5900+ servers in 59 countries
P2P friendly
Six simultaneous connections
Easy-to-use applications
Kill switch
AES with 256-bit keys
Unblocks top streaming services
30-day refund policy
Split-tunneling feature
Browser extensions
Double VPN
CyberSec
Cons
No free trial
Some servers were slow
Security In Norway
If you're in Norway for a visit and want to return home with all your data in one piece, you should definitely use a VPN. The same goes for residents of Norway who have to protect themselves from online threats and at the same time unblock restricted channels and TV stations.
For those of you Norwegians looking for anonymity and security, look no further, they lie with a VPN. The full review is in your hands now. Let us know which VPN you ended up with, in the comments below.
Best VPN for Norway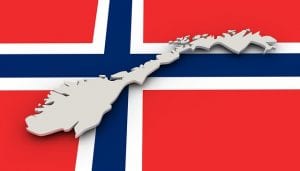 Name: ExpressVPN
Description: This is the best VPN provider money can buy at the moment.
VPN Apps

Speed

Support

Access Geoblocked Content

Refund Policy