With over 180 million subscribers around the world, it's no surprise that Amazon Prime Video takes 5.7% of the global internet traffic share. In 2016, the service was made global, except for a few countries. However, despite its availability, that catalogs users get differ according to their location. So far, the US version is the richest in terms of titles, which is why we came up with this guide. For those living outside of the US, here's how you can switch your Prime Video region to the USA.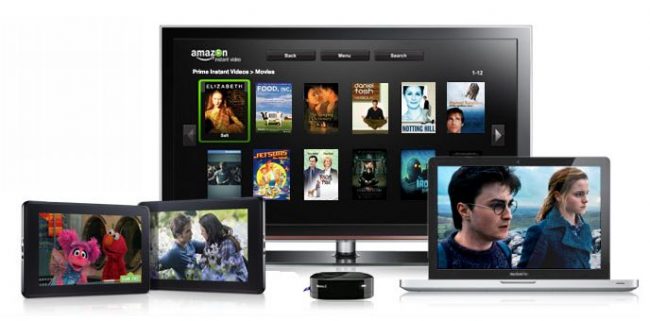 Amazon Prime – Global, Yet Limited
Amazon Prime boasts a great selection of comedy and children's programming. Not to mention its top original movies and TV series.
However, due to contractual agreements and regional limitations, Amazon Prime assigns different catalogs in every region it's supported in.
For example, if US subscribers leave the country to the UK, they'll notice that their library has changed and a lot of titles went missing. If they happened to find it but it's not available to watch in the country, this error message will pop up:
"This video isn't available due to geographical licensing restrictions. For more details, please refer to Amazon Video Terms of Use. For further assistance, please contact Amazon Customer Service at www.amazon.com/videohelp and refer to error 4601."
You see, this is what we call geo-restrictions. It's used by several streaming channels to restrict user access to a specific country. The service examines a user's IP address to determine his/her physical location and accordingly, it assigns a certain catalog.
As we mentioned, the United States is where Prime is most popular, with the UK, Australia, and Germany close behind.
On the Other hand, just like the catalog, Prime Video's subscription fee also varies according to the region you live in. For example, if you live in the UK, the monthly cost of the service is £7.99, which is $9.95. In the United States, Prime Video's monthly plan costs $8.99. While the difference might not be much, it is a cheaper price for a richer library.
That said, if you live outside the US, this guide will show you how to get the American Prime Video in your country.
US Amazon Prime is Now Global
Any device that can connect to the internet has a distinct unchangeable IP address. However, this IP address can be temporarily replaced with a simple spoofing tool.
We're talking about Virtual Private Networks, the cybersecurity software capable of changing a user's whereabouts and place them in a country of their choosing.
Once a user connects to a VPN server, the software will reroute his/her traffic through a private tunnel, encrypting it in the process. On the other hand, the VPN cloaks the user's IP address and assigns him/her a temporary one based in the region where the server is located.
As a result, they'll get full access to whatever online-restricted content is there. For example, if you connect to a US server, you'll receive an American IP address.
Now, if you launch Amazon Prime, you'll be able to subscribe to the US channel and benefit from its full library no matter where you are.
One Problem Though
While a VPN might make it seem easy, it sure isn't to the software itself. Amazon Prime uses geo-blocking for a reason. That's why it doesn't tolerate the use of unblockers and proxies to change that.
Just like Netflix and Hulu, Amazon Prime Video applies one of the toughest VPN blocks in the world, which has affected dozens of providers for the past few years.
As of today, not all VPNs are deemed credible to access Prime Video's US library. If you're operating one of those, you'll definitely know as you'll witness a warning message.
We've tested a VPN that wasn't able to unblock Prime Video's US library and this is what we got:
"Your device is connected to the internet using a VPN or proxy service. Please disable it and try again."
We've reviewed a lot of VPNs on our website, and it's sad to say, a lot of them weren't able to unblock Amazon Prime Video outside the US.
Such a task has become a lot more difficult than it was before. But as we reviewed such VPNs, we also reviewed others with enough resources to get around such a VPN block. The recommendations are below, but before that, let's help you out with the unblocking process.
Changing Amazon Prime Video's Region to the US
Now that you know everything about VPNs, their job, and what they're capable of, let's show you how you can unblock Prime Video outside the US:
First, you must subscribe to a VPN provider. As we mentioned, a list of credible services is provided below. We highly recommend ExpressVPN though.
Next, download and install the VPN's application on your device. Aside from mobile and desktop support, ExpressVPN has a Fire Stick client.
Run the app, sign in with your credentials, and open the server list.
Select a US server and hit connect.
Now, wait a few seconds until a connection takes place and launch Prime Video.
You now have the US Prime Video library wherever you may be.
ExpressVPN is probably the best VPN service you can use to unblock streaming channels from the USA, UK, Canada, Australia, or anywhere else abroad.
The service has been around for more than a decade, and it has a server network big enough to ensure hundreds of streaming options around the world.
In the United States, ExpressVPN has 20+ servers, so you can rest assured that you'll witness no slow connection. In fact, according to our tests, ExpressVPN provides excellent speeds no matter how far the server is from your physical location.
Although it's considered the best, it's not the only one out there capable of fulfilling such a task. You can also change your Prime Video region using the following Best VPN providers for Prime Video.
A VPN Alternative?
Virtual Private Networks aren't the only way to bypass regional restrictions. In fact, there's a technology dedicated to such a task – Smart DNS.
Unlike a VPN, Smart DNS reroutes the part in your traffic that showcases your location. It doesn't encrypt your data, nor does it change your IP address.
Therefore, you'll still have access to your local channels while watching restricted ones, and you'll be operating at maximum speed due to a lack of encryption.
While this is good in terms of streaming, it's not when it comes to your security and privacy. So, if you're just looking to stream content, Smart DNS is the choice for you.
We've already recommended a few providers above. Next, you should do the following:
If you haven't signed up yet, subscribe to a service and continue.
Each of the providers in the table above has setup guides for their Smart DNS service. Just pick the guide according to the device you're using and follow the steps.
Now, don't go to your local Prime Video website. Instead, go to the American Amazon Prime site.
Sign in using your Prime Video account.
Watch American Amazon Prime Video outside the USA.
Please note that when it comes to Smart DNS, the service has to support the channel itself. For example, Unlocator supports 230+ channels around the world. It's not about your IP address anymore.
Now, as all of the providers are good, only Unlocator offers Smart DNS as a standalone subscription. So, if that's what you want, sign up for Unlocator's 7-day trial.
The Amazon Titles
You might be asking yourself, why go through all this trouble to change Amazon Prime's region? It's definitely the content you'll be getting in return.
Prime Video was the Broadcaster of the Year back in 2018. It has control over the likes of Comedy Central and Nickelodeon. Other than that, Amazon Prime offers top original content.
Talking about it is one thing, and showing you what the channel has to offer is another. Here's what you'll get on Amazon Prime:
Tales from the Loop
Dead Like Me
Good Omens
Comrade Detective
The Marvelous Mrs. Maisel
Veep
Flight of the Conchords
The Tick
Fleabag
One Mississippi
Family Tree
Bored to Death
Transparent
Jean-Claude Van Johnson
Curb Your Enthusiasm
Red Oaks
Tom Clancy's Jack Ryan
Downton Abbey
Sneaky Pete
Hannibal
The Wire
The Americans
The Sopranos
Six Feet Under
Aside from thousands of titles to browse and watch, Amazon Prime Video also allows you to add several entertaining channels to your subscription, including:
HBO
Starz
Cinemax
Showtime
Comedy Central
BET
MLB.TV
PGA Tour
NFL
Boomerang
The Compatible Devices
Its global availability makes it stand out compared to some other streaming services. However, what also makes the channel popular is the fact that it supports almost every device you can press play on.
Amazon Prime Video is compatible with several streaming platforms, including:
Android
iOS
PlayStation
Xbox One
Amazon FireStick
Panasonic Smart TV
Samsung Smart TV
Sony Smart TV
LG Smart TV
Windows
Mac
Chromecast
Roku
Apple TV
How to Unblock US Amazon Prime Video with Smart DNS
That's all you need to know about how to change the Amazon Prime Video region to the USA with VPN or Smart DNS proxies. Prime Video offers a free trial for new subscribers, which is very good considering it isn't that expensive in the first place. Now tell us, how's your US Prime Video streaming going? Share your experience in the comments below.