Best VPN for Brazil – 2023 Review
|
From Christ the Redeemer and Sugarloaf Mountain to Iguaçu Falls, Brazil has always been an outstanding tourist attraction for site seeing. However, some sites "Websites" are not that easy to see or visit thanks to heavy online restrictions and censorships in the country.
Internet users in Brazil want to be in charge of their online activity. They are also curious about learning how to unblock geo-restrictive websites and content from other countries.
Their determination to browse the web in Brazil both freely and securely has led them to Virtual Private Networks. These tools allow them to withhold their identity and access services and sites from anywhere in the world. But, which VPN is it going to be? I know it's a hard pick, but hopefully, our review of top VPN providers for Brazil can help them figure things out. 
Best VPN for Brazil – Content Index
A VPN in Brazil has become a necessity and the search for a credible one has become very hard nowadays. You don't want to end up using a VPN that may compromise your privacy and security. That's why we run a couple of VPNs through our strict evaluation process to figure out which VPNs are the best for Brazil. This is what we got:
Virtual Private Network 101
There are two scenarios when it comes to accessing the Brazilian web. Users are either residents in the countries looking for what the outside world is offering on the internet, or they're Brazilian ex-pats abroad searching for a way to gain back access to what they left back home.
A Virtual Private Network (VPN) is the ultimate tool to circumvent the restrictions present on the World Wide Web. It reroutes user data through servers scattered across the globe, encryption it in the process.
This military-grade encryption protects the traffic flowing from any online entity with malicious intentions, be it hackers, cybercriminals, etc… When a user connects to a VPN, their IP address gets cloaked and replaced with a temporary one in the country where the server is located.
This allows them to spoof their location and access hundreds of websites not available in the region they're residing in. A VPN has a lot of benefits to offer, and the ones below are the essentials:
A VPN service protects users and their private information from any malicious attacks.
You get to stay safe whenever you're using a public Internet network
you get access to geo-blocked sites.
These are the main factors that make a VPN. If one of them is not achieved by the provider, it's not the right one to choose or work with.
Why Need a VPN for Brazil
There have been no reports about the government monitoring its citizens in Brazil. However, the country's legislation restricts the freedom of expression in some departments. Aside from that, there's the geo-blocking issue, in which a user is blocked from certain websites based on his/her location.
So, the question is: Why a VPN in Brazil is so important? Let us show you:
The Internet in Brazil
A look into Brazil's history of the internet's regulation policies reveals that there has been some government interference. For example, the government requested Google to turn over personal data related to its citizens or remove online content from its servers.
Another clear example was when Twitter published its controversial censorship policy. Brazil was the first to adopt it and to use it to quiet dissenting voices. Also, a host of Brazilian journalists and bloggers have been assaulted after releasing information that the government wouldn't have preferred to be in public.
Blockings??
Back in 2016, none other than WhatsApp ceased to operate in Brazil due to the fact that a judge issued a court order, seeking user data from the service to help aid in a criminal investigation. All ISPs were ordered to suspend WhatsApp nationwide for 72 hours.
This incident was never repeated, but if it happened once, nothing guarantees that it won't happen again. Moreover, back in 2019, Mega.nz a file-hosting giant was blocked by some ISPs in Brazil.
It was due to a ruling from the São Paulo Court of Justice. There are a lot of users who pay to use Mega.nz in order to store their data for legitimate purposes. However, the ruling included those as well, blocking their access even if they were paying customers.
Another known website was blocked as well – Openload. Vivo, the Brazilian ISP, was forced to block Openload in Brazil following an earlier court decision. So, basically, filtering, censorship, and website blocking are applied in the country, which takes us to why a VPN is necessary.
With a hidden IP address, the websites won't be able to pinpoint where your traffic is coming from. You'll be taking on a new IP address provided by the VPN (not blacklisted by your ISP), and you'll be able to access such websites without a hitch.
Unblock International Sites
Most well-established VPN companies have servers that are based on practically every other corner of the world. Some of the server locations include Singapore, Japan, Canada, UK, Germany, Latvia, Australia, the US, and so many more.
These locations will allow our users who subscribe to our Brazil VPNs to unblock geo-sensitive websites and channels, regardless of their location.
The type of geo-blocked sites they'll be able to unblock Hulu, BBC iPlayer, and Netflix USA. Streaming live games, music concerts, and news events will also be possible once someone signs up with a credible Brazil VPN.
These websites can determine a user's location by examining his/her IP address. Once connected to a VPN, this IP is cloaked and replaced with one in the country where the server is located.
For example, if you connect to a US server, you'll obtain an American IP address. As a result, the likes of Hulu, HBO Now, Disney+, and more US-channels will think that you're accessing their services from within the country, allowing you to view their content with ease.
Stream Brazil TV From Wherever
It's imperative to stay up to date with stuff that's happening in your hometown, even when you work abroad. An ex-pat would want to keep up with Brazilian channels such as SBT, Rede Globo, Rede Record, Confederação Brasileira de Futebol games, as well as the Rio Olympic games.
A Brazilian VPN can allow you to get a Brazilian IP address. This will help you access sites and channels that are only available in your home country. 
Top Brazilian VPN – The Connecting Process
With an Internet penetration rate of 66.4%, Brazil has slightly over 151 million users online in 2020. This high rate may be because the Brazilian authorities haven't been too strict about censorship.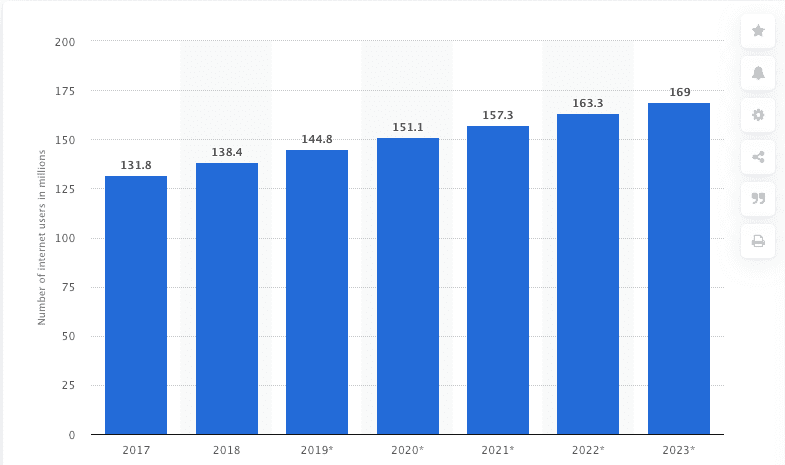 Still, Brazilian users rely on quality Brazil VPN providers to protect their freedom and speech online. Brazilian VPN allows them to bypass restrictions set up on websites and blocked content, as well as lifting those imposed upon social media sites such as Facebook, Instagram, WhatsApp, and Twitter. 
As we mentioned, VPNs can benefit users in all kinds of internet-related problems. Despite being a complex technology, it's more than easy to connect to a VPN server. Here's how you do so:
Sign up with a VPN service provider that offers users a global network of VPN servers. You have a top 4 list below with every VPN's full review.
Download the VPN app on your device.
Launch the app, sign in, and head over to the server list.
Connect to a server based on what you're looking for.
You're now secure and anonymous while browsing the web.
This review includes the top VPNs in the industry, providing top security, privacy, speeds, and more. Please note that no free VPN was mentioned as according to our tests, none of them is safe to use.
They operate by selling user data to sister companies in exchange for revenue, which is exactly the opposite of what a VPN's job is. Before we head over to the review part, check the VPNs we'll be covering in the table below.
Best Brazil VPN Review
We've come across dozens of VPNs throughout our search. However, only 4 of them made it to the top list of the best VPNs for Brazil. We use a strict evaluation process to assess what each and every VPN is capable of. According to that, the following have earned a spot in this review:
1. ExpressVPN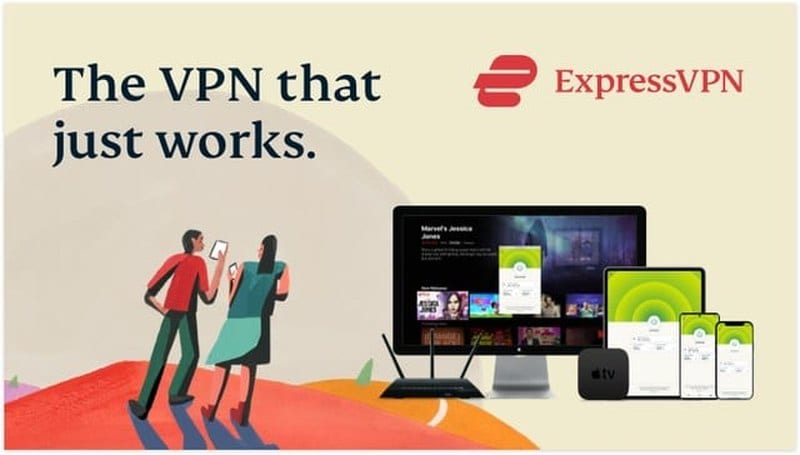 ExpressVPN is an ideal VPN to use in Brazil. High speeds and strong encryption protocols are the ingredients for a top tier VPN. ExpressVPN's apps were developed with user satisfaction in mind.
Among the 2000+ servers that ExpressVPN manages, there are servers located in São Paulo and Rio de Janeiro. The servers are super fast, and according to our tests, they can maintain an excellent connection even while streaming content in UHD.
The service adopts a strict no-logging policy, which ensures that none of the users' data gets collected or stored. Moreover, ExpressVPN provides 256-bit AES encryption. With that, no malicious entity can get a hold of your data or see what you're doing online.
Privacy comes first and apparently, ExpressVPN respects that a lot, offering top features such as a kill switch to block internet access if the VPN connection suddenly drops. On the other hand, there's split-tunneling, which allows users to pick the applications they want to encrypt using the service and which they do not.
The app's easy to use interface allows users to make connections easily. A single account allows you to connect five devices simultaneously. If you don't find that ExpressVPN is what you're looking for, you can ask for a refund. ExpressVPN offers a 30-day money-back guarantee policy that gives users time to decide.
Pros
Servers in 94 countries.
Excellent server speeds.
High level of security.
Unblocks top streaming services.
24/7 live chat support.
Kill switch.
30-day refund policy.
P2P friendly servers.
Five concurrent connections.
Split tunneling.
Dedicated browser extensions.
Cons
No free trial.
More expensive than the others on the list.
2. BulletVPN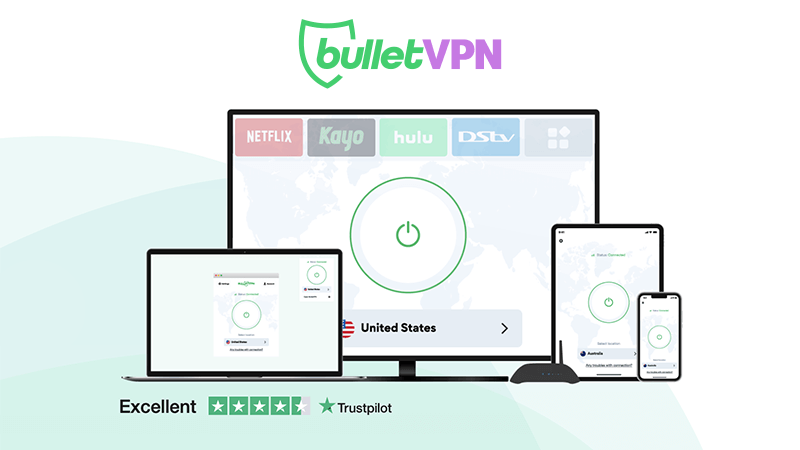 To ensure that our data is protected and safe from third parties, we gave BulletVPN a try. Although BulletVPN doesn't operate many VPN locations in Latin America, you can still connect to a Brazilian VPN server.
The service has been expanding quickly, covering more than 51 countries around the world, including two in Brazil. The best part is that these servers can maintain perfect connection speeds. When we connected to a Brazilian server, our connection wasn't affected that much, despite the tough encryption.
Also, they have special servers for Ultra HD streaming, labeled as UltraHD Support. Our connection only dropped by 6% when we connected it, which is very good considering the distance between our physical location and the server we chose.
BulletVPN adopts a strict no-logging policy and uses the industry-standard 256-bit AES encryption. That's not all, as it also has a kill switch feature and an exclusive one in the form of Bullet Shield.
This technology doesn't allow users to connect to the internet unless they're using one of their servers first. What we noticed with this option is that it cannot be activated without an enabled kill switch first.
What's great about the BulletVPN client is that it's compatible with multiple devices like your PC, Mac, Android, iPhone, iPad, or FireStick. This VPN provider has a beautiful interface, which a user can comfortably make use of on 6 simultaneous devices. With a 30-day money-back guarantee, you have subscribed to a risk-free VPN. 
If you subscribe through their Android app or contact their customer support, you can benefit from their 1-day free trial (No credit card needed).
Pros
Servers in 55 countries.
UltraHD speed quality.
256-bit AES encryption.
Supports top streaming services.
Live chat support.
A Kill switch.
Smart DNS proxy.
30-day refund policy.
Supports P2P actions.
Six concurrent connections.
Bullet Shield.
3. Surfshark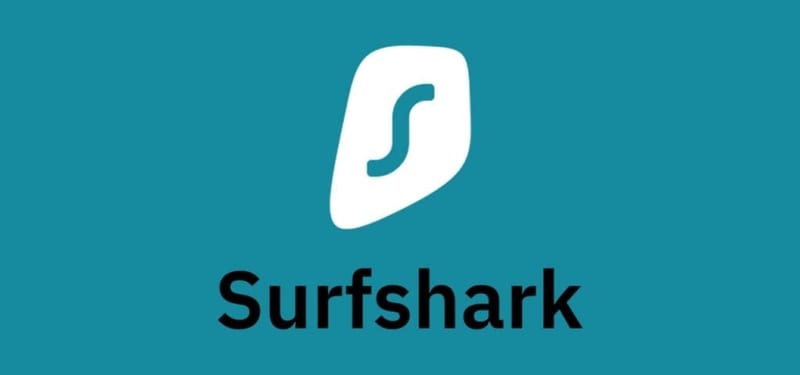 Another VPN with all that it takes to make it on our list is none other than Surfshark. With this service, you'll have access to servers in more than 65 countries, including Brazil.
That comes as great news for Brazilian ex-pats living abroad who wish to tune back into what their hometown has to offer online, given that they get to connect to servers in the likes of Sao Paolo.
Furthermore, Surfshark offers the best in encryption and several features that back it up for extra privacy. We're referring to their Multi-hop, CleanWeb, as well as their strict no-logging policy.
Surfshark's clients can be found available on all major operating systems such as Mac, iOS, PC, and Android. However, you can also bypass regional restrictions on the likes of Apple TV, PlayStation, and Xbox by configuring the service's Smart DNS.
Finally, Surfshark has a 30-day refund policy. So, in case you don't see the provider fit for your needs, you can easily ask for your money back within the first thirty days of purchase.
Pros
Split-tunneling.
Military-grade encryption.
Servers in 65 countries.
Accesses major streaming services.
24/7 chat support.
A Kill switch.
Smart DNS proxy.
Unlimited concurrent connections.
30-day money-back guarantee.
Torrent support.
Adblocker.
4. Unlocator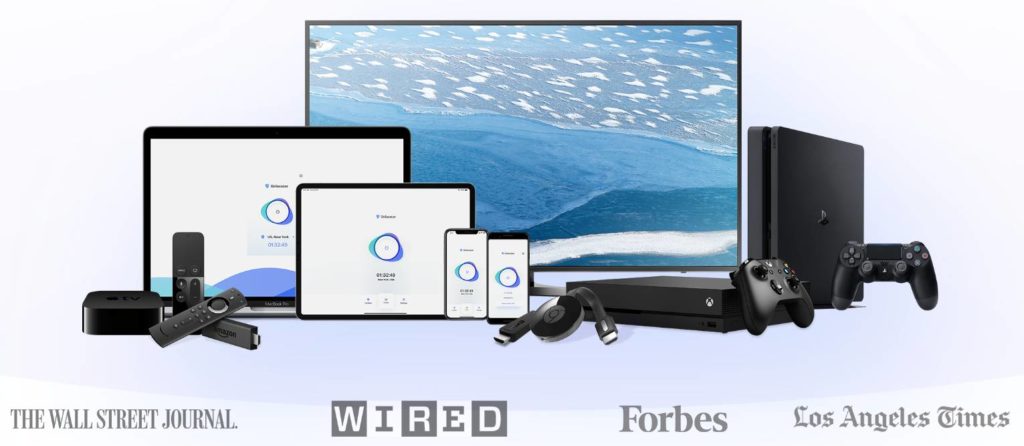 Despite being new to the VPN industry, Unlocator did manage to get our attention thanks to the quality services it offers. At first, we weren't that sure about their privacy as the service is based in Denmark, one of the 9-eyes (Expanded Five Eyes Alliance).
However, based on what we've seen, the service is more than capable of maintaining its customers' privacy and anonymity. Although it's new, Unlocator managed to cover a decent number of countries – over 43 countries worldwide. It only has one server in Brazil, which raises some questions about whether or not it can be overloaded.
According to our tests, it doesn't, but other servers did perform poorly in terms of speed. Some were very fast though. As for security and privacy, Unlocator applies military-grade encryption and adopts a strict no-logging policy.
A kill switch is available and Unlocator Shield also enhances privacy by disconnecting users from the internet until they connect to an Unlocator server.
The service has dedicated apps for all major operating systems, including Windows, macOS, iOS, and Android. The clients are user-friendly and can be operated by anyone regardless of their technical knowledge.
A single Unlocator account allows five concurrent connections, which is good considering the pricing of the provider. What makes Unlocator stand out in this list is its 7-day free trial. No credit card needed – just an email address and you'll be testing out a premium VPN for free.
Once the trial ends, users will also benefit from their 30-day refund policy. This is a good gesture done by the VPN, which allows us to see how proud they are of their service.
Pros
Servers in 43+ countries.
256-bit AES encryption.
Unblocks top streaming services.
Live chat support.
A Kill switch.
Smart DNS proxy.
30-day money-back guarantee.
Supports torrenting.
Five concurrent connections.
Unlocator Shield.
7-day free trial.
Cons
Inconsistent speeds.
Small server network.
Based in Denmark.
It doesn't provide browser extensions.
No split-tunneling.
5. NordVPN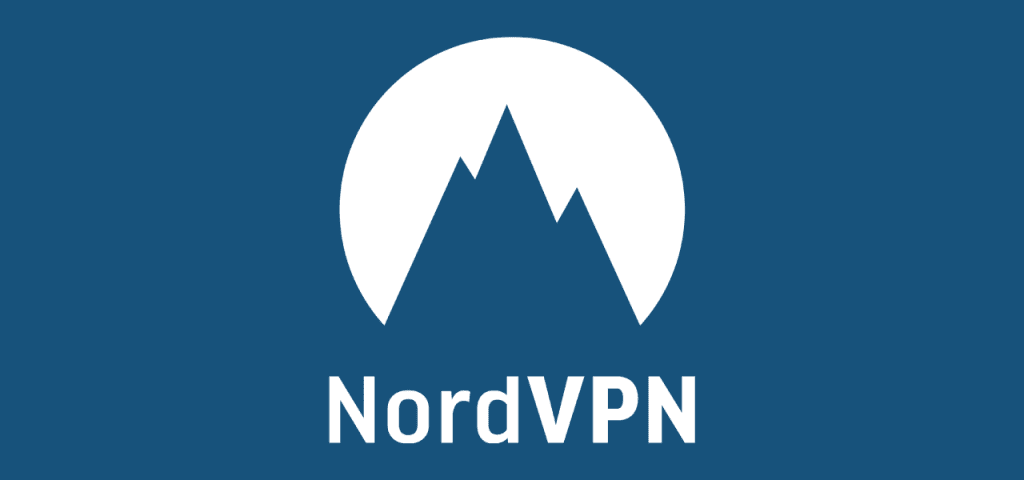 NordVPN is well known for two things, their huge server network, and their top security features. The service has been around for quite some time now and has earned the right to be on the list today for a couple of reasons.
If you're after a VPN that ensures data protection- that is much needed in Brazil- then NordVPN would be the right choice. With the NordVPN app, subscribers can connect to ten+ Brazilian VPN servers and appear to be in Brazil as opposed to where they are in the world.
A Brazilian server is not what you're looking for? Then you can surf the web using any of their 5000+ servers across 62 countries. The servers are fast, but we have to note that we witnessed a couple of slow ones.
As for security, just like the others, NordVPN users military-grade encryption and adopts a strict no-logging policy, with a Warrant Canary to ensure transparency with their customers. Not to mention their over-the-top kill switch.
Probably the unique feature in NordVPN's possession is the double VPN encryption. The provider will encrypt your online traffic and preserve your private data from hackers or cybercriminals.
That's not all. It also has CyberSec, another technology that fends of any malicious software that may target your device. We're talking about viruses, malware, and the likes.
NordVPN is available on almost every device that supports VPN clients, including iOS, Android, PC, and Mac. Its subscription allows 6 simultaneous devices and a 30-day money-back guarantee as a way out if it didn't live up to your expectations.
Pros
5000 servers in 62+ countries.
Top-level encryption.
Access to Netflix, Hulu, and more.
24/7 live chat support.
A Kill switch.
Smart DNS (SmartPlay).
30-day money-back guarantee.
Supports torrenting.
Six concurrent connections.
CyberSec.
Double VPN.
Browser extensions.
Cons
Inconsistent speeds.
No split-tunneling.
Best VPN for Brazil Review – Conclusion
Brazil's level of Internet censorship is not as high compared to other countries The number one use of a VPN service is to protect one's online identity. This means that whenever you're accessing a geo-blocked site, details about your location and online are altered and your personal information is hidden.
I bet you have a great VPN in mind, and I would like to hear all about it in the comments below. 
Best VPN for Brazil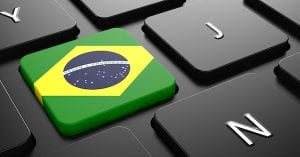 Name: ExpressVPN
Description: ExpressVPN has got to be the top VPN service provider Brazilian citizens and expats use to get around geo-restrictions online.
VPN Apps

Access Geo-Restricted Content

Speed

Support

Refund Policy