Nintendo's latest robust entertainment tool has taken over the world. From "Let's Go Pikachu and Eevee" to allowing Hulu streaming, Nintendo Switch has done it all. As you all know, the gaming platform relies on Wi-Fi to connect online. Most of you don't know this, but your connection might turn out to be very inefficient and inconsistent. To fix the issue, optimizing your DNS settings is highly recommended. Here's how you can do so on Nintendo Switch.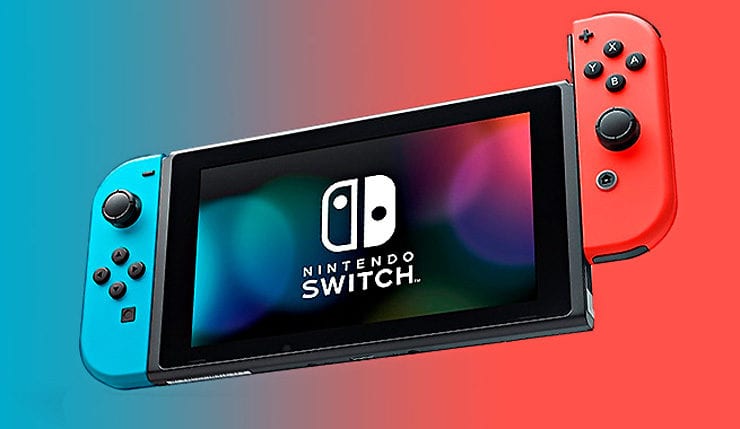 DNS – A Brief Introduction
The Domain Name System is what helps your connection resolve the IP address of the URL you're trying to access. It simply translates what written words you've entered into its IP address so that the browser can comprehend what you're trying to do.
There are several reasons to why anyone would want to change the DNS server their ISP granted them upon subscribing to their service. Some of them might be unreliable or too overloaded for a game to work decently on Nintendo Switch. Note that you should write down your current DNS settings in case you need to revert back to them in the near future.
So, before we begin, here are the top free DNS servers that you should keep in mind:
Google
OpenDNS:

208.67.222.222
208.67.220.220
How to Configure DNS Settings on Nintendo Switch
The Nintendo Switch's DNS settings are very easy to customize. However, some of us are not that tech-savvy to pull it off. Therefore, this guide shall help you do so with ease:
On your Nintendo Switch's Home Screen, Select Settings.
Go to "Internet" -> Internet Settings.
Select your Wi-Fi Network and Click on Change Settings.
Hit "Manual."
Choose Primary DNS and hold the B button to delete. Do the same with Secondary.
Change them according to what DNS server you've chosen.
Click OK.
All done.
Why Change DNS Settings on Nintendo Switch?
Nintendo Switch was only considered to be a gaming tool anyone can enjoy. However, as type passed, Nintendo started adding VoD applications to its store. We got the likes of Hulu and Youtube to enjoy one amazing streaming experience.
Have you ever witnessed a sudden drop in your internet connection while playing or watching a video? Yeah, this might happen if you're using your ISP's servers. Due to overload and peak times, your internet speed drops drastically ruining your online gaming and video streaming. To avoid that, you should use the method I taught you above to change your DNS settings. This will help in a lot of ways, trust me. Check out the benefits of manually entering the DNS settings on your Nintendo Switch.
Better Internet Speed
Internet speeds rely on how good your ISP's resources are. If your provider doesn't invest well in their servers, you'll probably face the worst thing online gamers have to go through – game lags.
By changing your DNS, you may end up using a server that very few people operate on. This will enhance your internet speed and avoid latencies and lags when you're online.
On the other hand, streamers get to watch their video without that frustrating buffering sign appearing every 2 minutes. Two minutes is an exaggeration. Sometimes it happens every 3 seconds or so. Therefore, you should try to avoid that by changing your DNS server.
Access Geo-restricted Content
With the release of Hulu and Youtube on Nintendo Switch, streamers got a nice turn of events as the can use the platform for gaming and watching their favorite shows and videos. Nintendo Switch can be projected to your big screen TV with a push of a button. So, imagine how cool it is to binge-watch Hulu.
Unfortunately, the streaming giant Hulu is only available in the United States. Same goes to some of the Youtube videos that are only available in certain parts of the world. However, if you operate with a Smart DNS service, you get to spoof your online location and appear anywhere across the globe. Smart DNS services like ExpressVPN, BulletVPN, and Unlocator change the parts in the URL that shed light on your whereabouts. When altered, you'll appear wherever the server you're connected to is based. If it's in the US, then you'll have access to Hulu in an instance.
By the way, there are talks that Netflix will be available soon on the gaming device. If that to be true, then using a Smart DNS service to access the American Netflix library is the best thing to do.
Is Altering the DNS Settings Safe?
Safety is something that comes strictly with a VPN. Changing your DNS settings won't add that extra layer of protection that you all want. It might increase your speed and grant you access to geo-restricted material, but that's all.
Even though Google's servers might avoid malicious and phishing sites and denies DoS attacks, but that's not enough. To protect yourself while online, you need to install a VPN on your Nintendo Switch.
Encrypting your data with a VPN might slow your internet speed a little, but that's the price you have to pay for your security. If you don't mind exposing yourself to the open, then Smart DNS is your perfect way to obtain perfect internet speed.
Safety comes first, always. Therefore, here are the top contenders in the VPN business.
Top Services that Offer Smart DNS
Smart DNS services' job is to bypass regional restrictions. That's all. You all know what is offered on channels located abroad. However, these channels are out of reach and only available where they've originated. Therefore, if you invest in the following services, you can guarantee yourself an outstanding streaming experience on your Nintendo Switch.
ExpressVPN
ExpressVPN is a top provider in the VPN industry. This VPN offers is a credible and trusted provider. When it comes to coupling it with a Nintendo DNS, you'll have a whole new gaming experience. It offers MediaStream, which is its own Smart DNS service. Watch and play online without having to worry about restrictions and lags respectively.
BulletVPN
BulletVPN offers blazing fast servers around the world. Not much to go on when it comes to the number of servers, but the locations are quite strategic. Offering Smart DNS, streamers have given amazing reviews about this VPN's services.
SurfShark
Surfshark has a huge server network to choose from. It covers 65 countries with almost 2000+ servers, which gives you more options to connect to.
Aside from that, you can configure its Smart DNS directly on your Nintendo Switch, making unblocking content an easier task.
Unlocator
Unlocator can unblock more than 240 channels worldwide. From American Netflix to E!, all can be found within its channel list. Most recently, this pure Smart DNS service came out as a hybrid. Now it offers a VPN service like no other. It's has a simple and friendly interface, and it's cool to look at.
NordVPN
Our final VPN is NordVPN. It has a huge server network and also offers a Smart DNS feature that allows you to unblock geo-restricted content and stream everything you want on your Nintendo Switch.
How to Change DNS Settings on Nintendo Switch
If you're having trouble changing your Nintendo Switch's DNS server then this guide shall help you. Now that you know all that there is about Nintendo Switch's DNS and what it does, you'll never look at your device the same as you did before this guide. You now have an optimized gaming platform with the ability to bypass throttling and access geo-restrictions worldwide.