How to Watch French Open 2020 Live – Stream Roland Garros Online
|
Roland Garros – One of the five famous Grand Slam Tennis tournaments will be held between the 21st of September and the 11th of October, 2020. This year, we get to see Rafael Nadal and Ashleigh Barty defend their title against the best tennis players in the world. However, how we get to know the tournament is the real question. There are many paid and free streaming channels that are broadcasting the French Open live online, but all of them are geo-restricted to specific locations. Geo-blocking is an issue that can easily be solved. So, if you want to watch the French Open 2020 live anywhere, follow this guide and find out how you can do so in 5 minutes.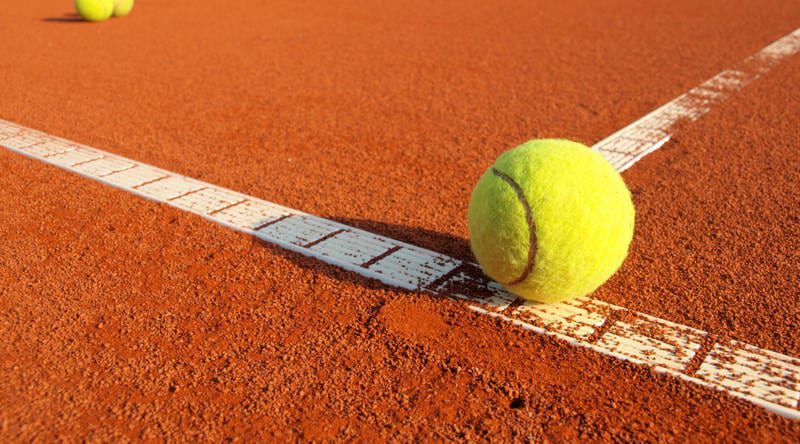 French Open 2020 – Best Free and Paid Streaming Channels
The French Open is one of the most prestigious tennis tournaments in the world. In fact, the championship is followed by 3 billion viewers. Despite being held in France, Roland Garros is very popular in other countries, especially in the United States.
Back in 2019, the championship saw a 42% increase in audiences watching the live telecast on the Tennis Channel, recording over 266,000 viewers. And let's not forget the millions watching through NBC Sports.
Roland Garros, as mentioned, is kind of legendary, which is practically why it's available all over the world. Thanks to dozens of broadcasting partners across the globe, the French Open is available for streaming almost everywhere.
Some of the channels are free, while others require a subscription. We'll be talking about that later on in the article. As for now, here are the 2020 French Open Official broadcasters:
Despite having global broadcasting rights, not everyone can use the channels above as they all apply geo-blocking. This is a mechanism that restricts users' access based on their location, mainly for copyright reasons.
Any of the channels above examine your IP address to determine your current whereabouts. If you're outside the channel's area of coverage, you'll be blocked almost instantly.
But that's a problem we'll be solving later on in the article, especially when there's ITV that offers French Open live streaming for free in the UK only. Once done with this guide, everyone's going to stream the competition for free.
The 2020 French Open – Live Streaming Everywhere
As we mentioned, the channels broadcasting the event are geo-restricted and cannot operate outside their respective countries. However, such an issue can be easily circumvented using a Virtual Private Network.
VPNs are cybersecurity tools created to enhance users' privacy and security. When a VPN connection is established, the service encrypts the data sent and received, making it totally unreadable by any online entity trying to intercept it.
Another benefit of having a VPN is that it helps in altering the users' location. It does that by changing their IP address according the server they connect to. For example, if the server is in the US, they'll receive an American IP address.
As a result, they'll be able to watch any American streaming channel wherever they are. It's really simple, we'll guide you through it:
First, sign up with a VPN service. We highly recommend ExpressVPN.
Download and install the VPN application on your device. You'll find dedicated clients on iOS, PC, Mac, Android, as well as FireStick.
Activate the app, sign in with your VPN credentials, and connect to a server based on the chosen channel:

US server for NBC Sports/ Peacock.
Australian server for SBS.
French server for France TV.

Wait a few seconds and launch your channel.
Stream the 2020 French Open live anywhere.
You don't need to be tech-savvy to go through the steps above. VPN apps are pretty straightforward and are designed to suit any technical knowledge a user has. So, watching the 2020 French Open is going to be very easy.
Free Streaming? Enter ITV Hub
ITV Hub is a free channel that requires nothing but an account to operate. Well, that and to be a UK resident. We'll fix that eventually just like we did with the other channels above.
Now, free streaming is all a sports fan can ask for, and that he/she shall get. Let's get started:
First: Let's Get an ITV Account
Despite the fact that ITV is a free service, there's no escaping an account sign up. That account is the only way you will be able to watch both live and catch up programs. Just follow through the steps below and you'll be able to create your free ITV account anywhere you want.
Number one, head on over to ITV's website.
Press 'Sign in.' 
Now, select 'Sign up now'.
Type in all your personal information.
Enter 'WC1X 0AA' minus the quotations for '

Postcode.'

Tick the 'ITV Terms and Condition Box'.
You're ready, click "I'm ready".
After that, you will have to confirm your account by clicking on the link sent through your email. Finally, once you have an account, follow the steps below:
You already know that a VPN account is required. Create that and download the VPN app.
Open the VPN client and connect to a UK VPN server since ITV is only available in the United Kingdom.
You will appear to be in the UK, using a borrowed British IP address.
Launch ITV's website or its dedicated app.
Go ahead and enjoy streaming the French Open live online anywhere for free.
There you have it. Streaming sporting events for free has never been easier thanks to ITV. However, we should also praise the existence of VPNs that managed to bypass the internet's limitations and allow us access to restricted channels all over the world.
VPN Recommendations!
For the most pleasurable and error-free streaming experience, I suggest that you make use of ExpressVPN. Not only does the company offer excellent services, but it also provides you with the best customer support team as well as a 30-day refund policy.
Try it out, and if you don't like it – although we're sure you will – unsubscribe and get your money back. It's that simple. Should you want to seek other providers, don't look in the wrong place, here's a table of all of the best VPNs you can get your hands on.
Last Updated Today


30-Day Money-back Guarantee
Unlimited Bandwidth
Apps For All Your Devices
24/7 Live Support
Visit ExpressVPN
How to Watch 2020 Roland Garros Free Live Online with Smart DNS
Bypassing geo-restrictions can be done via two tools and methods: a VPN and a Smart DNS. These two tools have the same goal but cannot be more different in terms of security. While the VPN is highly protective of your online data, a Smart DNS isn't. It has no business concealing yours, the only thing it can provide you with is speed when unblocking and streaming.
It's quite fast considering it has no data to encrypt. Instead, a Smart DNS reroutes the traffic that determines your geo-location through a designated server. But, what you end up unblocking depends on the Smart DNS proxy service you chose to use.
All of the VPNs recommended above offer a Smart DNS feature for free. However, we'll be taking Unlocator as an example as it's the only one with a 7-day free trial. BulletVPN does have a 1-day free trial and a 30-day refund policy, but we're sticking with Unlocator to prevent the confusion. Here's what you need to do to unblock ITV abroad and stream Roland Garros 2020 free live online:
Sign up for a free Unlocator trial
Follow the steps in these videos/setup tutorial to configure Smart DNS on your device.
Using the ITV account you created, visit the ITV website or app.
Now, watch the French Open 2020 live online regardless of your location.
Using Unlocator has been the most liberating online experience ever. We have to note again that any other VPN is capable of unblocking ITV with ease using their VPN or Smart DNS services. We took Unlocator as an example, that's all.
French Open 2020 – What You Are Supposed to Know
The US Open was confirmed, but many players were concerned about playing the event and some have even withdrawn from it. To be exact, Rafael Nadal was one of them.
However, Rafael Nadal did not withdraw from the French Open as he'll be defending his title come September 20th, 2020. Nadal won the event 12 times and hence, many have speculated that he'll be do it again this year.
There are many challenges he has to go through, including the weather. Do you think he'll be able to defeat the odds and earn himself another French Open trophy? We'll just have to wait and see. As for the schedule, you can find it below:
September 20
1st Round – Men's Singles, Women's Singles
September 21
1st Round – Men's Singles, Women's Singles
September 22
1st Round – Men's Singles & Doubles
1st Round – Women's Singles & Doubles
September 23
2nd Round – Men's Singles, Women's Singles
1st Round – Men's Doubles, Women's Doubles
September 24
2nd Round – Men's Singles, Women's Singles
1st Round – Men's Doubles, Women's Doubles
September 25
3rd Round – Men's Singles, Women's Singles
2nd Round – Men's Doubles, Women's Doubles
September 26
3rd Round – Men's Singles, Women's Singles
2nd Round – Men's Doubles, Women's Doubles
September 27
4th Round – Men's Singles, Women's Singles
3rd Round – Men's Doubles, Women's Doubles
September 28
4th Round – Men's Singles, Women's Singles
1/4 Finals – Men's Doubles, Women's Doubles
September 29
1/4 Finals – Men's Singles, Women's Singles
1/4 Finals – Men's Doubles, Women's Doubles
September 30
1/4 Finals – Men's Singles, Women's Singles
1/2 Finals – Women's Doubles
October 1st
1/2 Finals – Women's Singles
1/2 Finals – Men's Doubles
October 2nd
1/2 Finals – Men's Singles
Final – Women's Doubles
October 3rd
Final – Women's Singles
Final – Men's Doubles
October 4th
Watch French Open 2020 Online – Parting Words
The French Open 2020 promises to be highly competitive. And now, you have everything  to know in order to unblock and watch the French Open 2020 live online for free using geo-spoofing services like ExpressVPN, BulletVPN or Unlocator.
Please share your predictions for this year's Roland Garros French Open with us by leaving a comment below.