Are you an ex-pat? A travel-bug? Someone whose Instagram account says "Wanderlust"? If so, you might have run into one of the annoying aspects of moving: Geoblocked websites and services.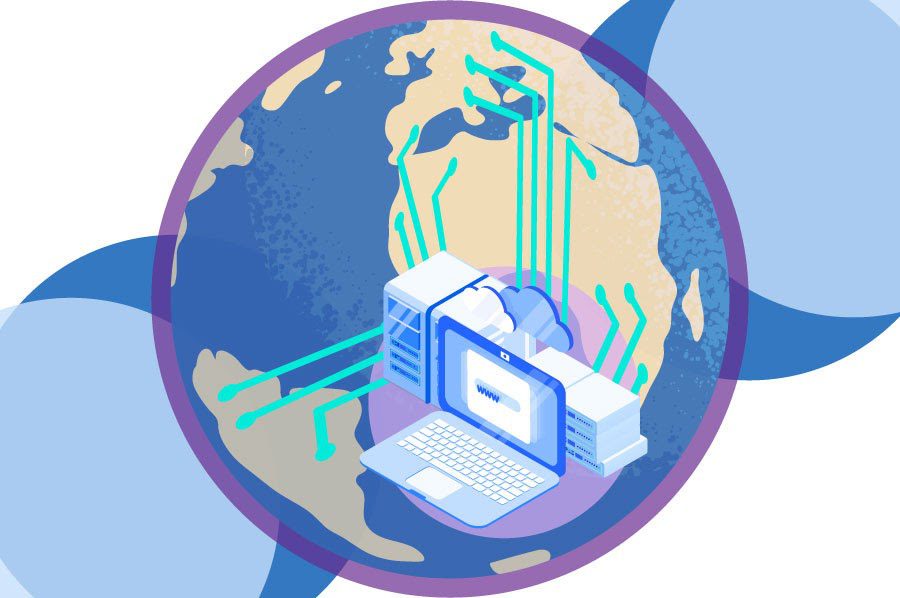 Netflix, Amazon Prime, HBO Go, Hulu, and BBC iPlayer, for example, have something called "geolocation restrictions". In other words, if you're out of certain countries, you lose access to their content.
If you're subscribed to a service like the ones mentioned above, this could get very annoying. But that doesn't mean there's no workaround to this issue.
In fact, one of the most popular methods is a Smart DNS Proxy. What is it and how does it operate? Here's everything you need to know.
What is Smart DNS?
Before we kick off by dissecting the technology that is Smart DNS, we have to explain what regular DNS is. When it comes to surfing the web, we as individuals, remember the name of the website we're trying to visit.
However, the process is entirely different on your device's end. We might type in words, but the device does not understand them – it works with numbers in the background. How? Enter Domain Name System (DNS).
When you enter the website in the URL section, DNS translates it to an IP address (The internet's language).
A Smart DNS, on the other hand, uses dedicated proxy servers to change the DNS of your device. It's important to note that it doesn't actually change or hide your IP address. To put it simply, it changes how a website reads your IP address.
Now, every single device connected to the internet has an IP address, which allows other machines to find it. In other words, streaming services and websites can look up your IP address to determine your location and block you accordingly. That's how geo-restrictions work.
For example, BBC iPlayer only operates in the UK, which means that it requires a British IP address. If you're overseas, that's exactly what you lack, resulting in the following error message:
"This content is not available in your location."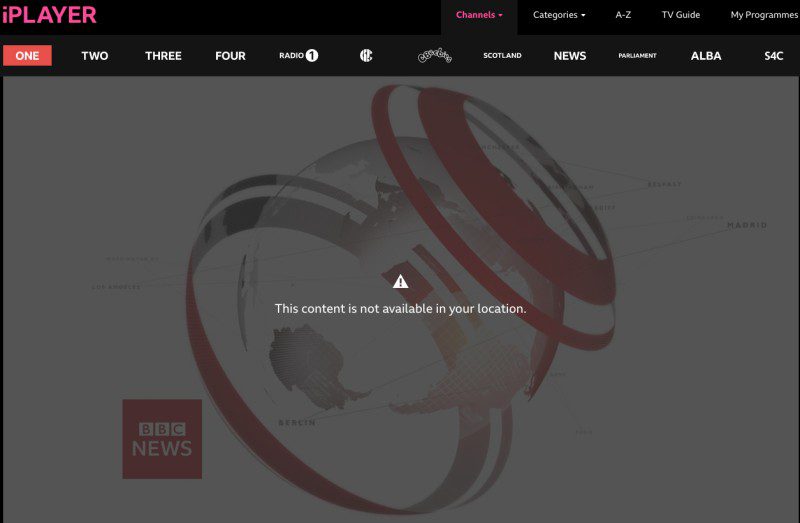 This is where Smart DNS steps in. Smart DNS, also known as a Smart DNS proxy, is a service that is specifically made to unblock geo-restricted sites. While a VPN is also a credible way to do so, these two services are completely different in terms of functionality.
Unlike a VPN, a Smart DNS only re-routes data specific to your location to give you access to regionally blocked websites. It does not provide more security online.
It doesn't encrypt your data or offer you anonymity online. I can't stress this enough; Smart DNS proxy is specifically tailored to only unblock geo-restricted content.
In other words, if you're looking for a way to browse the web anonymously or keep your torrent downloads to yourself, Smart DNS would not be a good option for you.
VPN vs. Smart DNS: What's the Difference?
Now, here's the million-dollar question: What is the difference between a VPN and Smart DNS?
Both a VPN and a Smart DNS can give you access to geo-blocked sites, but that's where the similarities end. Let's kick it off with Virtual Private Networks.
A VPN is a service that provides you with a high level of security and anonymity online. It encrypts all of your traffic, re-routing your information through a private "tunnel" where no ISP, government body, or pesky hacker can get access to it.
VPN applications usually work on PC, Mac, iPhones, iPad, and Android. Sadly, a VPN will end up slowing your internet connection a little. Here's a very handy guide on all you need to know about VPN to get you up-to-date with this now-vital service.
There are a lot of free VPN services out there, but to guarantee the level of anonymity and privacy VPN users look for, a reliable and certified VPN should be used.
A Smart DNS proxy is more of a single-minded service. It gives you access to geo-blocked content but does nothing in terms of protecting your data online.
The advantage a Smart DNS has over a VPN when it comes to unblocking geo-restrictions is that it is configurable on almost all devices.
Additionally, you will not suffer from unnecessary speed drops while browsing websites that aren't geoblocked as your Internet traffic will not be passing through any proxies in that case.
Smart DNS can work on PC, Mac, iPhones, Android, Smart TVs, Apple TV, Amazon Fire, PlayStation, Xbox, and more.
One of the main reasons many people choose this service over a VPN is the price, it's a lot cheaper to purchase a Smart DNS subscription. Of course, it's not all fun and games: you need to be a little tech-savvy to configure a Smart DNS.
Best Smart DNS Services
Smart DNS services are available everywhere. However, just like VPNs, you cannot rely on most of them as some don't offer the quality you get with others.
We've conducted some tests to narrow down your search a little bit. The following are the best Smart DNS services in 2023:
ExpressVPN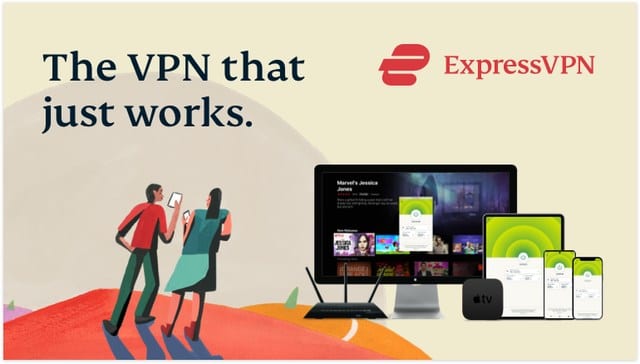 I know, I know, this is a VPN service. The reason why ExpressVPN has made it on our list is that it also provides a Smart DNS proxy service.
The provider has been around for quite some time now and it has perfected the art of unblocking geo-restricted content.
ExpressVPN is very easy to set up on your device. All you have to do is subscribe to the service and follow the guides provided on the website based on the platform you're operating.
It may be more expensive than a regular Smart DNS, but the added layer of privacy and anonymity makes it worth it. Read our official review of ExpressVPN to get a more comprehensive idea of what this service provides.
BulletVPN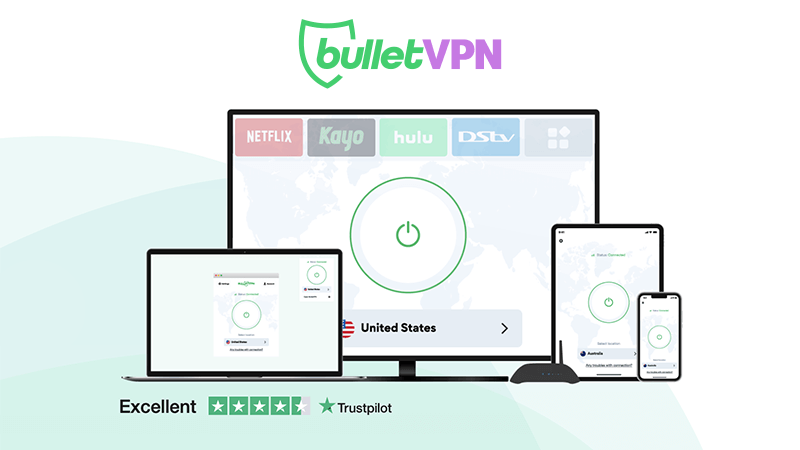 BulletVPN is a VPN service that has a Smart DNS proxy as well. It is also one of the cheaper VPN services out there, but that doesn't mean it doesn't live up to its competitors.
This affordable service provides the same privacy and anonymity online as the other top-tier VPNs, but it does kick it up a notch in this department.
When it comes to unblocking content, BulletVPN performed better than any other service we tested. It was able to unblock the likes of DStv, Showmax, Kayo, and HBO while the others failed.
If BulletVPN seems like the service for you, here's a more in-depth review of all of its features and functions.
Unlocator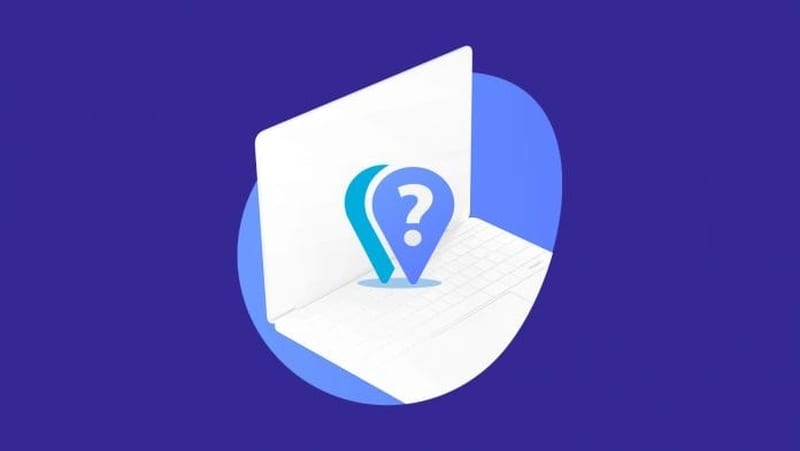 And now, we conclude this review with one of the most prestigious and reputable Smart DNS services out there. Unlocator is, without a doubt, the most known Smart DNS provider in the world.
Before becoming a hybrid that hosts both VPN and Smart DNS, Unlocator was just a Smart DNS provider – nothing else. It just focused on unblocking content anywhere as its record reached 230+ channels.
We tested the service out and it did not slow our internet connection. Not to mention that we were able to benefit from their generous 7-day free trial.
The best thing that gives Unlocator the advantage here is that it's the only provider that has a stand-alone Smart DNS subscription. It's the perfect choice for those who are not interested in security and are on a budget. Check out our Unlocator review while you're at it.
Smart DNS Proxies – FAQ
Do you want to know more about what Smart DNS is? Make sure you check the following section:
Does Smart DNS Protect My Data?
Smart DNS does not offer you privacy or security online as it doesn't encrypt your data. Your ISP or government body can still get access to your data, even if you're using a Smart DNS.
Can Smart DNS Be Intercepted and Stopped?
Be careful when using a Smart DNS if your ISP provider uses transparent proxies or if you reside in a country that applies DNS hijacking. Such measures can prevent Smart DNS from functioning properly.
What Channels Can Smart DNS Unblock?
The number of geo-restricted channels you can access with Smart DNS solely depends on which Smart DNS proxy service you are using.
Different services support unblocking different channels. Here are some of the websites you get to unblock using Unlocator for instance:
American Netflix
Amazon Prime Video
Hulu
HBO GO
BBC iPlayer
Sky GO
MLB
NHL
NFL
NBA
Vudu
ABC GO
CBC
CBS
DStv
FOX
NBC
ESPN
ZDF
ITV
Channel 4
DR TV
Viaplay
Can I Unblock the Channels and Watch them for Free?
It's worth mentioning that Smart DNS only helps you bypass regional restrictions. You still need a valid subscription to the channel you wish to unblock where applicable.
What Devices Can I Configure Smart DNS on?
Smart DNS' major benefit is the ability to set it up on various devices including:
Android
iOS
PC
Mac
Apple TV
Android TV
Samsung Smart TV
PlayStation
Xbox
Is Smart DNS Safe to Use?
Smart DNS Proxy has no security or privacy measures. Therefore, you must stick to official websites while using the service as anyone can infiltrate your system if you end up in the wrong place.
Final Thoughts – Is a Smart DNS Proxy Worth it?
If you're looking for a way to watch geo-blocked content and don't really care about being anonymous online, a Smart DNS is a cheap and easy way to get that done.
Don't take our word for it, try it out for yourself and let us know what you think in the comments.