If you're a UK expat living in the UAE, USA, Australia, or Canada, you probably miss watching all those soaps like Coronation Street, EastEnders, and Emmerdale on the telly. I know I did. I had trouble keeping track of all of my favorite TV shows every time I went overseas. That's because ITV, BBC iPlayer, Channel 4 and other UK streaming channels are all geo-blocked abroad. But you'll be happy to know that the whole 'online restriction' thing is behind me now thanks to two amazing tools: VPNs and Smart DNS proxies. In this article, I'll show you how you can use both methods to bypass ITV geo-blocks and watch Emmerdale from outside the UK.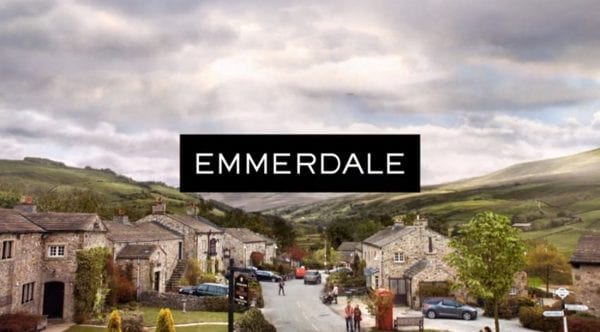 Step One – Create your free ITV Account
If you don't have an ITV account yet, you'll need to create one. The cool thing is that the British streaming channel is free, so it won't cost you a thing to watch your favorite shows live. Signing up to an ITV account is really simple. All you have to do to register is:
Visit the ITV website.
On the top right corner of your screen click Sign in.
Then, on the next page, choose 'Sign up now'.
Next, you'll have to provide your details, including your title, name, email address, and date of birth.
For 'Postcode', type 'WC1X 0AA' (without the quotation marks, of course).
Now, read the 'ITV Terms and Condition Box' (if you want).
And finally, click 'I'm ready'.
Once you complete all the above steps, you will receive a confirmation email from ITV. Simply press the link inside the email and you'll be able to use your ITV account.
But don't start making popcorn just yet. You still have to get a VPN or a Smart DNS service if you want to stream Emmerdale from abroad.
Stream Emmerdale Live Online using VPN
Do the following messages look familiar to you?
"We're sorry. ITV Hub is only available to viewers in the UK."  
or 
"We're sorry. This video isn't available right now."
These geo-errors will appear on your screen if you try to access ITV from outside the UK without a VPN. The streaming service will use your IP address to determine your location and block you if you're outside its coverage zone.
Therefore, you have to hide your Internet Protocol address, and the only way to do that is with a virtual private network. This tool allows you to connect to foreign networks of your choice, then gives you a new IP address from the region that you selected. As a result, websites like ITV will think that you are inside their broadcasting zone, and you'll be able to watch the latest episodes of Emmerdale from anywhere.
Here's what you need to do:
Register to a good VPN service like ExpressVPN. I advise you to avoid free providers like Hola VPN because they can do more harm than good in terms of security and privacy. Also, they are not very efficient when it comes to speed or bypassing online restrictions.
Download and install the VPN application from your app store or the VPN provider's website. Trustworthy services are compatible with the majority of devices and platforms, including Windows, Mac, Android, Linux, and iOS.
Launch the app and connect to a server in the United Kingdom to get a British IP address.
You can now unblock ITV and every other UK-restricted channel like BBC iPlayer, Channel 4, and Channel 5.
Finally, go to ITV or launch the ITV Hub app to stream Emmerdale and all your other favorite shows.
Best VPNs to Unblock ITV
I believe ExpressVPN is the best service when it comes to bypassing geo-restrictions, largely due to its large server network that spreads across 94 countries. I also like it because it gives users the chance to test the features with the 30-day refund guarantee before they make up their mind and subscribe.
However, you can choose any of the below alternatives to watch Emmerdale live online. And don't worry, they are all premium brands.
How to Watch Emmerdale Free Online with Smart DNS
Virtual private networks aren't everyone's cup of tea. Therefore, if you want something that doesn't make many tweaks to your internet connection, give Smart DNS proxies a try.
These tools don't hide or change your IP address. Instead, they only reroute part of your traffic, which means you can access a selected number of streaming channels, depending on which service you use. Moreover, they don't encrypt your online activity.
If you wish to know how to set up Smart DNS on your device, follow the below steps:
Subscribe to a good service like Unlocator and test drive its features with the free 7-day trial.
Then, to configure your Smart DNS on the device you want to use, check out these videos/setup tutorials. They should provide plenty of help.
Now, you're free to visit ITV and watch Emmerdale or any other show from anywhere in the world.
Unlocator gives you access to ITV, a feature that not many other Smart DNS proxies provide. But that's not all. this service has a supported list of over 200 channels, including BBC iPlayer, BT Sports, HBO, Hulu, Amazon Prime Video, and much more.
ITV Player Compatible Devices
You can install ITV on almost any device or operating system, including:
Android
iPhone
iPad
Mac
PC
Apple TV 
Samsung Smart TV
Amazon Fire TV
Roku
Now TV
Amazon FireStick
How to Watch Emmerdale Overseas Free? – Conclusion
I hope this tutorial answered your questions and provided you with solutions to your problems. If you're a British TV fanatic like I am and want to stream Emmerdale from anywhere in the world, I think you'll be pretty pleased come the end of this guide.
If you have any questions or need more info about using ExpressVPN or Unlocator to avoid geographic restrictions, feel free to leave a comment below. The same procedures I've listed above can also be used to watch other top UK TV shows such as Doctor Who, Coronation Street, Eastenders, and Downton Abbey abroad.