How to Watch Sugar Bowl 2022 Live Online
|
The 2022 Sugar Bowl is a college football bowl game that will take place on the first of January, 2022. Fans of the sports can tune in to ESPN to watch the full live coverage of the event. Well, not quite as the channel is available to US viewership only due to geo-restrictions.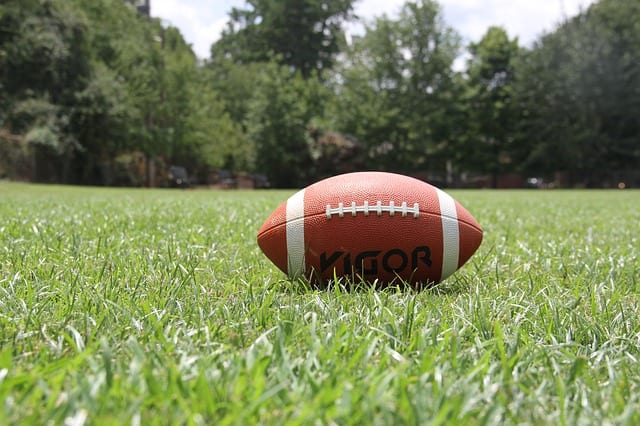 Bypassing geoblocking techniques is what we do best, and we're here to help. So, if you want to know how you can watch the 88th edition of the Sugar Bowl, you've landed on the right page. Read this article and find out how you can stream Baylor Bears vs Ole Miss Rebels live online.
The 88th Sugar Bowl Live – Quick Steps
Streaming the Sugar Bowl on ESPN is quite an easy task. What you need is the right steps, and they're presented below:
Get a VPN subscription with a reputable provider.

For fast US servers, we recommend using ExpressVPN.

Download and install the VPN's client on your streaming device.

You can get the app from your native app store or directly through the provider's website.

Open the VPN app and sign in with your credentials.

You might be prompted to enter a verification code. (Check your account).

Connect to an American server.

Once you're connected, you'll receive a US IP address.

Launch ESPN's website or application.

Use your US TV provider's credentials to sign in.

Enjoy the 2022 Sugar Bowl wherever you may be.

Stream ESPN live anywhere.
Sugar Bowl 2022 Live Online – Full Walkthrough
When it comes to watching sports online, there's a lot more to learn than just how to unblock the broadcasting channel overseas. You can find all the needed information in the following in-depth guide:
The Requirements
It's simple. To stream the Sugar Bowl in your region, you must have all of the following:
A VPN subscription.
Any compatible streaming device.
A US cable subscription.
The Sugar Bowl on ESPN – Geo-blocking Applies
At the end of fiscal 2020, ESPN was available in more than 84 million households. These numbers only reflect residents in the United States.
Unfortunately for users abroad, ESPN is not available. The channel applies what we call geo-blocking, which restricts users' access based on their location.
To access ESPN, you must reside within the United States borders. In the virtual language, you must have a US IP address.
If you live abroad, that's exactly what you lack, which leads to an error message instead of any video you try to watch, especially if it's live. All you'll get is one word: "Undefined." So, basically, your location dictates what you get to access online. To circumvent geo-restrictions, you must change your IP address, and the best way to do so is with a Virtual Private Network.
All you need to do is follow the steps above and you'll be watching the 2022 Sugar Bowl anywhere in the world.
A VPN's Benefits
As mentioned, the Sugar Bowl can be streamed on ESPN, which, unfortunately, cannot be accessed outside their countries of origin. Many are the streaming services that you can use to watch the Sugar Bowl 2022 such as ESPN, Sling TV, and FuboTV.
However, these channels are inaccessible outside the US where they are established. If you live in the US, then bypassing geo-restrictions is not a problem for you. However, if you're outside the US, you better keep on reading.
These streaming services allow you to watch the Sugar Bowl 2022, but you need to unblock them first. And, with a VPN service provider, that can be achieved.
A VPN is an internet tool, which allows you to choose a server in a country -one that you'll eventually get its IP. Once you're granted the selected country's IP, you'll be able to access the content based on the country you choose. Here's how you a VPN can benefit your internet experience:
It encrypts your data and provides better online security.
A VPN hides/cloaks your IP address, which allows you to browse the internet anonymously.
It can maintain good speeds by helping you bypass ISP throttling.
It unblocks major streaming services in countries where servers are provided.
For the best streaming experience, we advise you to use ExpressVPN. If you want to watch Baylor Bears vs Ole Miss Rebels without interruptions, this is the VPN you should get.
It has some great security features and tough protocols that no third party can get through. Not to mention that it also have a 30-day refund policy.
ExpressVPN might be our top recommendation for streaming US services overseas. However, it's not the only option on the market.
There are other VPN providers that can get the job done and you can check them out in the table below.
You Ask, We Answer – The FAQ Section
Do you want to know more about the 88th edition of the Sugar Bowl? Make sure to check the following section:
When is the 2022 Sugar Bowl?
The Sugar Bowl Game will take place on January 1st, 2022.
Where will the Sugar Bowl Take Place?
The 2022 Sugar Bowl will take place at the Caesars Superdome in New Orleans, Louisiana.
What Teams are in the Sugar Bowl Game?
On January 1st, 2022, the Baylor Bears will go head to head with the Ole Miss Rebels.
Can I Watch The Game without Cable?
If you subscribe to a service such as Fubo TV or Sling TV, you can stream the Sugar Bowl live without a cable subscription.
To sign up with the aforementioned services, you'll need an American credit card, which can be hard to obtain outside of the states.
If you're overseas, you can always create a virtual US credit card and subscribe to American streaming services regardless of your location.
The 88th Sugar Bowl – Final Thoughts
The Sugar Bowl is upon us, which means you subscribe to a VPN as soon as possible. Baylor Bears vs Ole Miss Rebels is going to be an epic showdown, which is exactly what you need in terms of football action before the Super Bowl is due.
Hopefully, our guide was helpful enough to get you to watch Baylor Bears vs Ole Miss Rebels live online despite your geolocation. Make sure to leave us a comment in the section below.