In lots of instances, certain sites and apps might not be accessible in your current location due to regional restrictions. Netflix, Hulu, Amazon, BBC, and Sky are samples of streaming channels you can only visit in certain countries. In order to bypass geographic restrictions, you'll need to change your virtual location.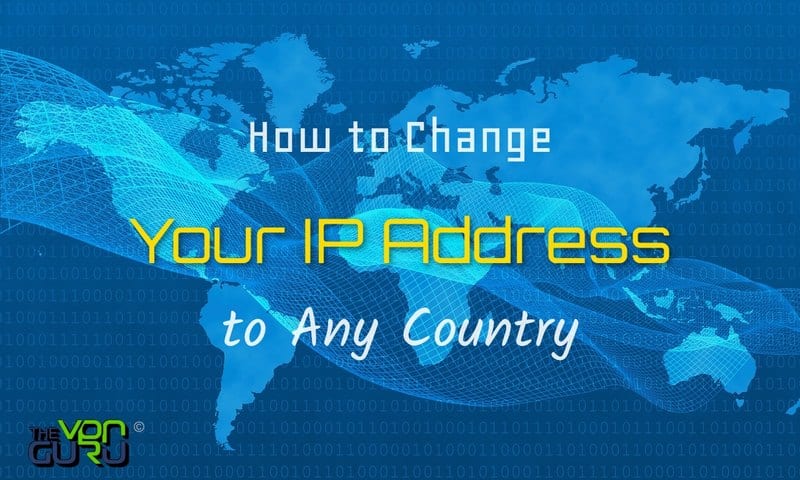 No, we're not referring to a simple location changer via some GPS-altering tool. We're talking about cloaking your real IP address and replacing it with a new one in a different country.
You might ask yourself: How can I do that? It's a simple task using a simple tool. Just follow the guide below and learn how to change your IP address to a different country wherever you are.
Change Your IP Address – Quick Steps
Time needed: 4 minutes
Changing your IP address requires one tool only, a VPN. To fulfill the task, the following steps are required:
Subscribe to a VPN service.

Premium VPNs are recommended for many reasons. Our top pick goes to ExpressVPN.

Download and install the VPN app.

Get the VPN client on your device. You can install it on Android, iOS, PC, and Mac.

Activate the app.

Sign in with your username and password.

Connect to any VPN server.

You can select any server in a country of your choosing.

Use our online tool to check for your IP.

You can see the change in your IP by using our IP verifier.

You now have a new IP address.

Surf the web anonymously and access geo-blocked content anywhere.
Switch Your IP Address – Full guide
We have a lot more to discuss. Make sure you check the following comprehensive walkthrough for additional information:
What You Need
To change your IP address, you'll need all of the following:
A VPN.
A VPN-compatible device.
Any browser to check for the change.
Your Regular IP Address – Dictated Online Access
As mentioned in this section's title, your IP address (location) dictates what you get to access while browsing the web. Due to geo-restrictions, most services and websites restrict your access, mainly for copyright reasons.
For example, a streaming channel may be made available in a specific region, blocking anyone from overseas from gaining access. It examines your IP address to determine your location.
Let's take BBC iPlayer, for instance. The channel requires a British IP address to operate. If you're trying to watch the channel overseas, a UK IP address is exactly what you lack, getting an error message that looks like this in the process:
"BBC iPlayer only works in the UK. Sorry, it's due to rights issues."

This is but a sample of what you'll encounter depending on the channel you're trying to access. With the steps above, you can easily bypass such restrictions and gain full access wherever you are.
Unblocking websites, services, and Avoiding Intrusions
Aside from streaming services, torrenting websites and the likes may be blocked in your country. There are regions with very oppressive laws that, in some way, limit the residents' internet freedom.
In countries like China, Russia, and the like, popular services don't work as the government orders ISPs to block them in the region. In the UAE, for instance, WhatsApp calling is blocked.
If you use a VPN to change your IP address to a different country, such services and torrenting websites can be accessed in your region, regardless of the oppression present.
Speaking of torrenting, changing your IP address doesn't only allow your to access websites, it also protects your online browsing activities.
Aside from avoiding being tracked by your government or ISP, a concealed IP address can prevent a lot of snooping damage when downloading a torrent file.
You see, when you're downloading a torrent file, everyone downloading it can see your IP address. In other words, your location. With a hidden IP, none of these threats would even exist, so you could download torrents anonymously and safely.
What a VPN Does!
A VPN, or virtual private network, is a secure tunnel that encrypts all of your Internet traffic. When you connect to a VPN server, your real IP address is masked.
Instead, you will appear to be browsing the web using the IP address of the VPN server you are connected to. In other words, if you want to change your IP address to the USA, you simply have to connect to an American VPN server.
The whole process is pretty straightforward. The same process can be used to change the IP address to the UK, Canada, Australia, Germany, France, or any other country around the world.
It all depends on the server you connect to. By following the steps above, you'll be able to do just that within a few minutes.
Best VPN to Change IP Address to Another Country
In general, the more VPN locations your VPN service provider has to offer, the more countries you can change your IP address to.
Reliable VPN services have VPN servers spread across the globe. Here are the best VPN services to switch IP addresses to different regions including the United States, United Kingdom, Australia, Canada, France, Germany, China, Japan, and Spain.
Let's take a more in-depth look at each and every one of these VPNs in the table above. I reviewed these VPN providers and came up with the following specs. This will help you decide whether to invest in the VPN's service or not. Let's go.
ExpressVPN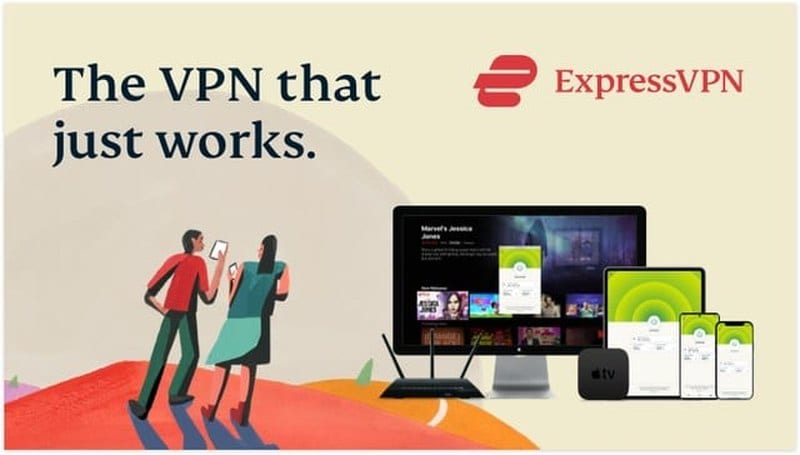 ExpressVPN is one of the most notable VPN providers that you'll ever find on the market. This one respects what privacy is all about especially in these times' internet. It's based in the British Virgin Islands and has more than 2000 servers across 90+ countries. You'll be able to benefit from thousands of IP addresses as they're at your disposal upon signing up.
A VPN's sole purpose is to provide security and anonymity. Therefore, ExpressVPN offers 256 bit AES encryption, as well as OpenVPN, PPTP, SSTP, and L2TP/IPSec. You'll be able to benefit from a VPN connection on 3 devices per account, which is great considering the level of quality this VPN offers.
On the other hand, their application is very easy to use. This is great especially if you're a beginner who doesn't know how the service works. Speaking of privacy, if you live in a highly restricted region, you can use ExpressVPN's stealth servers. Not even your government or ISP can spy on what you do when you're accessing the internet from now on. ExpressVPN strictly upholds a zero-logging guarantee. Your data is completely safe with this VPN provider. To find out more, take a look at our ExpressVPN Review.
Pros:
2000+ servers in 94+ countries.
Military-grade encryption.
No log policy.
Smart DNS (MediaStreamer).
Five simultaneous connections.
Kill switch.
Access to major streaming services.
User-friendly.
24/7 live chat support.
30-day refund policy.
Split tunneling.
Browser extensions.
Cons:
Doesn't have a free trial.
Expensive monthly plan.
BulletVPN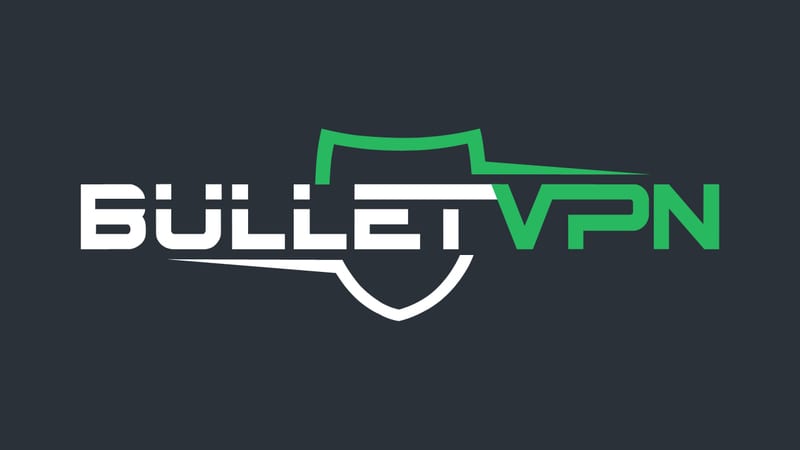 The "Bullet" in the name of this VPN certainly lives up to the title. BulletVPN is one of the fastest VPN providers you'll operate in the VPN industry.
Whatever you're looking for, whether it's bypassing regional restrictions or simply browsing the web anonymously, this VPN is capable of granting your online wishes.
Unfortunately, when you look at its server list, you'll be a bit disappointed as the network is somewhat small. It doesn't have as many server locations as the others on this list, but it has placed its servers very strategically around the world to serve your needs perfectly.
Moreover, BulletVPN offers a Smart DNS service, that way you can stream geographically blocked channels without having to lose some of your connection speed in the process.
In addition, you'll benefit from other features when you sign up with BulletVPN, including a Kill Switch, unlimited bandwidth, and of course, the strict to log policy. For more info, check this BulletVPN review.
Pros:
Unblocks Netflix and the likes.
Servers in 50+ countries.
Military-grade encryption.
Strict no-logs policy.
Smart DNS proxy.
Six simultaneous connections.
Kill switch.
Bullet Shield.
A generous free trial.
User-friendly interface.
Live chat support.
30-day refund policy.
Cons:
No browser extensions.
No split tunneling.
SurfShark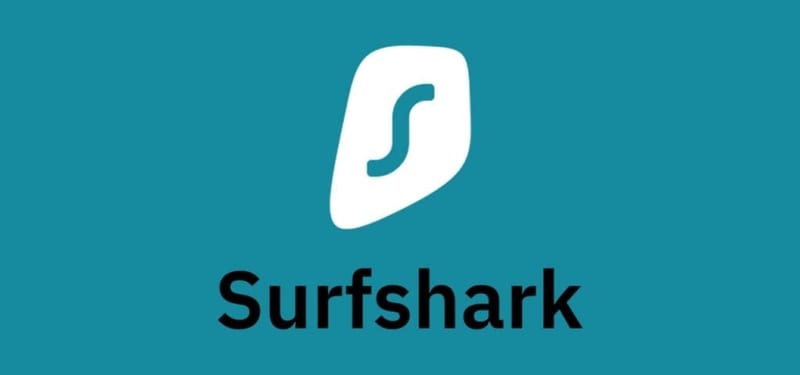 Looking for a VPN that actually packs a punch? Well, you found it. SurfShark is a new entry in the world of VPNs. But don't let this new kid fool you, it has enough services to rival the giants in the industry. With its ultra-fast servers and intuitive apps, this service is gradually catching up, just give it a bit more time.
You can use Surfshark without fearing its logging policies, it's based in the British Virgin Islands. The service also allows unlimited simultaneous connections and bandwidth.
To be honest, I've never come across any VPN provider who offers more than 10 connections under one account, and it's not even on my list. Its server network is pretty decent for a new VPN. You'll be able to tap into more than 800 servers in 50+ countries.
Not to mention that SurfShark is one of the few VPNs that can grant you access to US Netflix. You know that Netflix has the ability to block VPNs nowadays. Well, not this one. Learn more in this SurfShark review.
Pros:
Unblocks major streaming servers.
Servers in 63 countries.
Military-grade encryption.
No logs policy.
Smart DNS.
Unlimited simultaneous connections.
Kill switch.
User-friendly interface.
Live chat support.
30-day refund policy.
Whitelister.
CleanWeb.
Multi-hop.
Browser extensions.
Cons:
Expresnive monthly plans.
No free trial.
NordVPN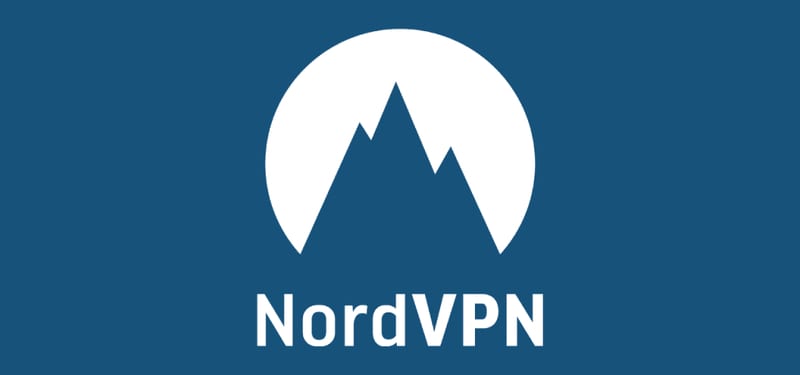 NordVPN also proved worthy of making the list in this review. Without a doubt, this Panama-based VPN provider has the largest server network of all VPNs I came across throughout the years.
The service offers more than 5000 servers in 62+ countries. Can you tell how many streaming channels you can unblock with a push of a button?
The provider also leverages its expansive network to provide features and services that only it can. Let's talk about Double VPN, which reroutes your data through two servers instead of one. That doubles your encryption. Do you know the efficient 256-bit AES encryption? Yeah, imagine having that doubled on your internet traffic.
You'll find servers that are optimized to perform best depending on users' needs. I'm talking about streaming, torrenting, downloading movies, or even just browsing the Internet.
SmartPlay is Nord's own Smart DNS Proxy, which is used to access geo-restricted sites with ease. To see what more the service has to offer, give this NordVPN Review a quick gander.
Pros:
Unblocks Netflix, Hulu, and more.
Top-level encryption.
Keeps no logs.
Smart DNS.
Six simultaneous connections.
Kill switch.
Split tunneling.
Easy-to-use apps.
Live chat support.
30-day refund policy.
Double VPN.
Bypass Geographical Restrictions – Method #2
You can also use Smart DNS proxy services like Unlocator to bypass geographic restrictions imposed on certain sites and apps.
However, when using Smart DNS, your public IP address remains untouched. Only the URLs which expose your current location to the website you're trying to access are re-routed. That also means that you can only unblock specific sites using Smart DNS.
Unlocator supports unblocking over 220 streaming channels from around the world. This includes Sky Go, BBC iPlayer, Hulu, BeIN Sports, HBO Go, ABC GO, and many others. You can try out their service by signing up for a free 7-day trial.
Change Your IP Address – FAQ
Got more questions? Make sure you check the following section as we answered most of our readers' inquiries below:
Is It Safe and Legal to Change My IP Address?
Changing your IP address is completely safe and legal.
Does My IP Change by Resetting My Router?
No, resetting a router does not change the IP address.
What Benefits Do I Get By Changing My IP Address?
When you change your IP address to a certain country, you'll be able to surf the web anonymously and access geo-restricted websites/services in that region.
Do Fake GPS Apps Change MY IP?
No, they don't. These applications will just change your location but keep your IP address intact.
Does Smart DNS Change My IP Address?
No, it doesn't. Smart DNS only reroutes the parts in the URLs that showcase your location. Your IP address remains untouched.
How to Change IP Address to Another Country – Final Thoughts
It's a shame that you cannot access any website you want regardless of your current location without having to look for workarounds. But that's the kind of world we currently live in. Due to licensing agreements, streaming channels can only broadcast live and on-demand content in certain countries.
Luckily, by using a VPN or similar products, you don't have to worry about that anymore. So, which VPN did you end up with? Let us know in the comment section below.