Launched in 2012, Uplay is Ubisoft's version of a gaming platform that makes it possible for users to create teams, find new opponents, and even reap rewards once they reach certain milestones in their respective games. The service is available on a wide range of platforms and devices such as the PlayStation 4, PC, Xbox One & 360, PlayStation 3, iOS, Android and Windows. A lot of confusion surrounding the initial release of the platform, with most users arguing that it greatly disrupts what they're already used to, but for those that have taken the time to embrace it, there's very little to complain about.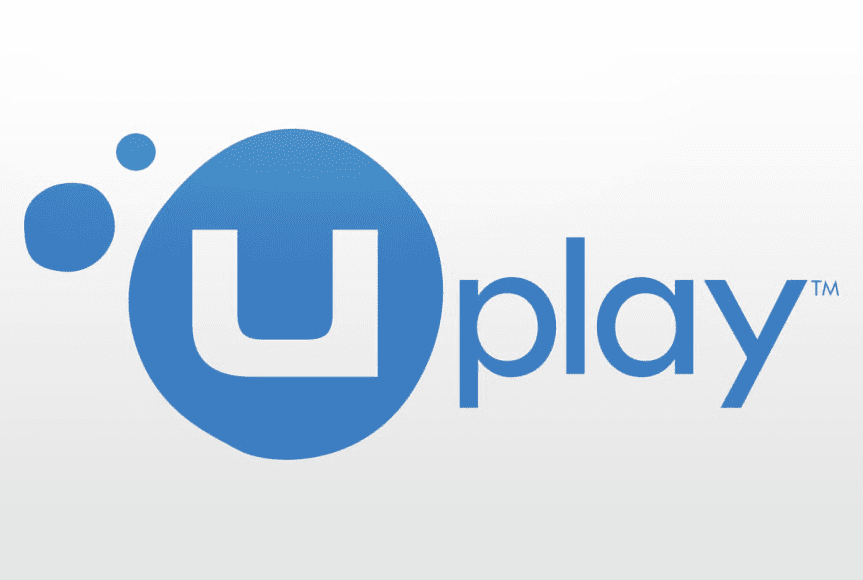 Lag in Gaming – Who Is the Real Culprit?
The platform comes with impressive features, such as the ability to use or spend the awards accumulated in one game, on a different one. This is great as it provides a lifeline in case your current in-game situation doesn't look so good, but there may be a problem you'll have to deal with especially if your Internet connection isn't as reliable as it should be.
An unreliable network means you'll have to endure moments where the gaming platform hangs or stops responding altogether. This might cost you a lot since whenever it happens, chances are high that it's only happening on your side, meaning you'll lose out on the ability to control your character in the face of impending danger as the game continues.
Most people blame the game console or the Uplay platform whenever something like this happens, but very few stop to consider that it may actually be their ISP working behind the scenes to slow down their connection. For those that may not be aware, ISP's apply certain measures to try and control whatever it is you may be up to online, and one of their most common practices is to slow down your Internet speed.
The reduction in speed means you end up getting frustrated with the gaming platform, and end up abandoning the activity altogether. Your ISP applies these measures to try and manage their Internet provision costs by saving money on bandwidth. To deal with the possibility that your ISP may be slowing down your service, one of the best things you could do is sign up with a VPN service.
Using a VPN to Bypass ISP Throttling
Signing up with a Virtual Private Network allows you to bypass any forms of throttling that your ISP may apply because connecting through a VPN allows you to encrypt your online traffic. With this done, your ISP won't be able to track down your connection, and will, therefore, have a hard time knowing how exactly to apply their throttling. Your connection will eventually run on the fast speeds that you'd initially paid for.
Using a VPN also adds a layer of privacy over your connection, and helps you avoid any hackers, scammers or spying agencies from keeping up with your activities online. You'll also have your actual IP hidden, and therefore be able to access and play games that haven't even been released in your region yet. 
Best VPNs for Uplay
To ensure that you're dealing with a provider that doesn't compromise on your speed or security, we've picked out a few that are sure to give an excellent level of service. Have a look at our selection of the best VPNs for Uplay below:
1. ExpressVPN
This is our favorite VPN when it comes to gaming. ExpressVPN's quality of service has clearly been able to stand the test of time as the provider still continues to receive numerous awards for its high standard of delivery. The service is based in the British Virgin Islands, and it has more than 2000 servers to its name. With such a wide network presence in more than 148 locations, users shouldn't have a problem looking for a server to connect to. ExpressVPN is also serious about your security, and this is shown through its 256 bit AES encryption.
Subscribers have the opportunity to use to 5 more simultaneous devices, and with a VPN client that runs easily on Windows, Linux, iOS, routers, or Android-based devices, there shouldn't be an issue with compatibility.
ExpressVPN is also one of the few services that have a customer service team that's always ready to take care of any of your problems, as well as a set of stealth servers that'll hide your VPN use if you happen to be in a country where the service isn't supported. The provider also offers a Smart DNS service that you can use to hide your location, and surf through content from geo-restricted sites. To find out more about the service, have a look at our ExpressVPN Review.
2. BulletVPN
BulletVPN stands tall among the kind of services that you ought to sign up with especially if you'd rather have a service that's keen on speed. The service emphasizes that as their main offering, and this has continued to attract a bevy of customers who are very interested in the speeds that the service has to offer. Having BulletVPN as your provider means that you'll be able to play your games without any lags, all the while enjoying the security provided through their 256 bit AES encryption.
Based in Estonia, the service has a list of servers present in over 55 countries, all geared towards presenting the fastest form of security. It also offers various types of VPN protocols such as OpenVPN, L2TP/IPSec, IKEv2 and PPTP. The service ensures that subscribers are able to stay anonymous even when accessing geo-restricted sites through their Smart DNS service.
BulletVPN allows for up to 6 simultaneous connections, though if you get to download the service directly onto your router, you'll have the chance to connect a lot more devices than you would if you had the software working on your device. For more insight on what to expect from this provider, have a look at our BulletVPN Review.
3. NordVPN
This Panama based provider also features on our list mainly due to the breadth of its network, which stands at more than 4000 servers based in over 60 countries. This means there will probably never be a point in time that the server you're connecting through is overloaded with users, and this guarantees a seamless flow of data, and therefore a faster browsing or gaming experience. The service is very vocal about its zero logging policy and offers up to 6 multiple connections for users that would like to have most of their devices secured.
NordVPN offers the industry standard military grade 256 bit AES encryption, as well a DoubleVPN feature that routes your data through two servers instead of one for added security. Users are also able to choose which servers to connect to for the best performance, as the service has servers specialized for torrenting, large file downloads, streaming, as well as online gaming.
NordVPN also offers an automatic kill switch, DNS leak protection, Tor over VPN support and browser proxy extensions for users that would prefer a lightweight form of securing their traffic. For a deeper look into what NordVPN can do for you, take the time to go through our comprehensive NordVPN Review.
Conclusion for the Best VPN for Uplay
Using a VPN for Uplay means working around any form of throttling that your ISP may impose on your connection, and being able to truly enjoy absolute freedom, security and anonymity as you browse the Internet.
ExpressVPN Review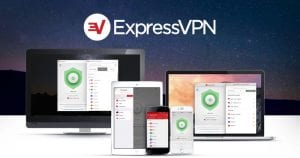 Name: ExpressVPN
Description: ExpressVPN is a VPN service that allows you to browse the web anonymously and unblock geo-restricted sites.
Price: 12.95
Currency: $
Operating System: Windows, OSX, Android, iOS
Application Category: Multimedia
Refund Policy

Speed

Support

VPN Apps