If you ever get the chance to travel to Cuba, one of the few things you're going to definitely enjoy about the place is their dancers. The nation is known especially for its Cuban cigars and Salsa. It's a performance that you can't really afford to miss once if you ever find an opportunity to tour the country. Once you settle into a nice hotel, one of the first things you're going to do is probably ask for the Wi-Fi password. The thinking is that it'd be great to check in with friends and family on social media to let them know that you arrived safely. As soon as you get online, you'll get disappointed with how slow their service is, and this might mean resolving to stay offline for the rest of your stay in Cuba.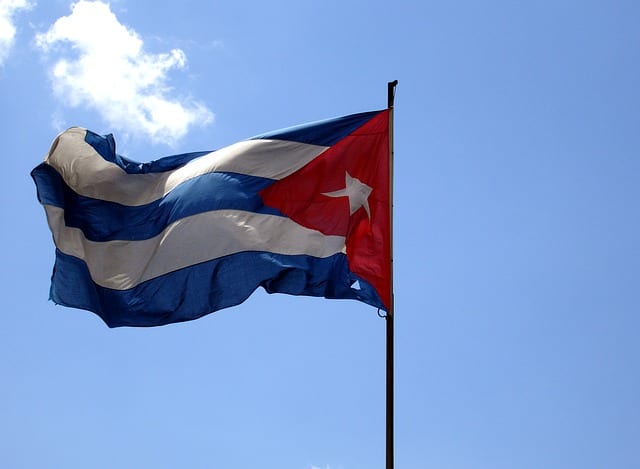 Internet in Cuba
Cuba's economy hasn't been doing well for a while now, and this is one of the many reasons why the government cannot afford to set up the required network infrastructure to facilitate reliable Internet connectivity. You'll find it difficult to use even lightweight apps like Whatsapp and Facebook Messenger since the speed that you're likely to find in most places around the country is 1Mbps. With such low speeds and an overall low Internet connectivity rate, the government doesn't even need to enforce any form of blocks or restrictions since they're aware that users are already discouraged from getting online. This still doesn't mean that they are monitoring Internet usage. The government is still very keen on knowing what anyone within the country is up to online.
This disregard for Internet privacy doesn't sit well especially with foreigners who have already gotten used to their online freedom. This means to stay secure, they might want to look for a solution that maintains their online privacy. There really isn't any other solution that guarantees complete security online other than a VPN.
The Need For VPN in Cuba
Despite the awfully slow speeds you'll be forced to use while in Cuba, it is still possible to surf both anonymously and securely courtesy of a VPN service. Short for Virtual Private Network, a VPN secures your browsing by rerouting your traffic through encrypted servers. This way, nobody has access to the history of content you're viewing online, as well as the location you happen to be browsing from. This is how your location gets masked: once you subscribe to a credible VPN service, you choose which location you'd like to have your server based from. Once you establish a connection to the remote servers, your actual location gets interchanged for that of the server, meaning you'll be able to make it seem like you're browsing from wherever you want to.
This allows you to access geo-restricted sites that may have placed a block on users access from regions such as Cuba. A credible VPN service should be able to ensure you remain safe and secure and still make it possible to access sites that prefer to have their users based in specific locations.
The Best VPNs for Cuba
In this review, we're going to go through a number of services that you can rely on to offer the best protection, and prevent any cyber threats from messing with your connection.
1. ExpressVPN
Our top recommendation for the best VPN in Cuba goes to ExpressVPN. This robust service is especially known for their reliable customer service team, which is always available to answer any questions that users may have regarding their service. ExpressVPN allows for up to 5 simultaneous connections and has servers present in over 94 countries worldwide.
This wide range of availability allows them to provide their service to a wide range of clientele, and also make it possible to access a wide variety of sites even when based in Cuba. The service promises not to make any copies of your use thanks to their 30-day money back guarantee, and with speeds fast enough to guarantee zero lag logging, you don't have to worry about anyone spying on whatever it is you're up to online.
Their reward scheme is also one of the best, as you'll be able to get up to a month of free service if anyone you refer the service goes on to sign up. Their collection of Stealth servers will allow you to surf even in the most restrictive areas, so you shouldn't have any problems accessing sites based in regions such as China, Saudi Arabia and the like.
ExpressVPN offers a 30-day money back guarantee to any of its users who opt to try it out, so go ahead and see what they have to offer.
2. BulletVPN
BulletVPN offers a ton of great features to anyone thinking of signing up with the service. It's more than 150 servers make for a pretty decent connection, and the speeds that you'll get to use with the service will allow you to make the most of it from Cuba.
If you've done a little research about it, you've probably heard of its perfect unblocking record. Yes, according to our tests, BulletVPN can unblock any streaming channel regardless of its VPN banning mechanism.
We're referring to the likes of Netflix, Hulu, Showmax, Binge, DStv, Kayo, and the likes. BulletVPN also provides easy-to-use apps and allows 6 simultaneous connections per account.
Subscribers will also be assured of a service that beats throttling and allows you to make the most out of your speed, even if you're based in a region such as Cuba. Trying out the service is possible courtesy of their 30-day refund policy.
Conclusion on The Best VPNs for Cuba
If the current state of affairs prevails in Cuba, you won't probably enjoy surfing the Internet from there as much as you would when at home. With these VPN services though, you'll at least have a sense of security knowing that you'll be protected whenever online, and also have a sense of anonymity, since nobody will be able to track back your connection to you. Get a VPN, and get secured.
Best VPN for Cuba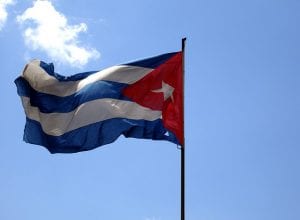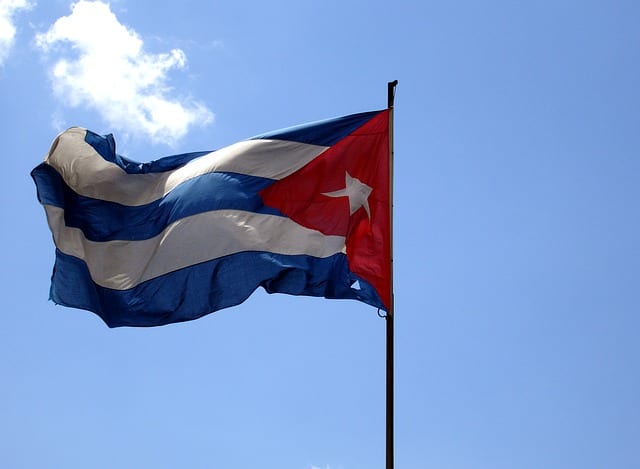 Name: ExpressVPN
Description: Cubans can benefit from the quality services offered by this service provider. EXpressVPN swears by privacy and security from anywhere around the world.
VPN Apps

Access Geo-Restricted Content

Speed

Customer Service

Refund Policy