BitComet stacks pretty high up on the list of torrent clients you should check out, especially if you happen to be a Windows user. The C++-based client software is one of the few reliable ones that you can get to use without any cost attached. BitComet is also touted for being quite easy to use thanks to its simple and well laid out design; therefore making it pretty easy for beginners to adjust to. It also allows for smooth integration with browsers such as Chrome, Firefox, and Internet Explorer. This makes it quicker to have torrents added into BitComet without completely disrupting whatever it is that you're up to online.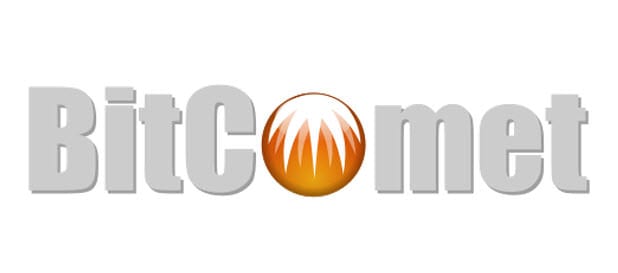 Disclaimer: Neither the owner of this site nor the editor of this article nor any of the linked VPN service providers condone downloading, sharing, seeding, or peering copyright material. International laws prohibit such activities which are illegal. This guide serves educational purposes only.
Is BitComet Any Good?
The list of features doesn't quite stop there; the service also offers a floating window that you could always drag files onto to initiate a download, as well as an automatic shutdown for users that prefer to use the software on a scheduled basis. You also get to read what your peers think about the torrents they might have downloaded through the platform. All in all, BitComet makes for a pretty reliable torrent client. Its availability in more than 50 languages places it firmly within the reach of an international audience.
Regardless of the torrent client in use, users are required to be extra careful about the kind of content that they choose to download. Unfortunately, most people just click through any torrent link they find interesting. They then proceed to download the file without wondering whether or not the act might land them in trouble with the law due to copyright issues. Copyright infringement cases tend to attract hefty fines or even jail time in more severe cases. With this kind of risk on the table, it'd be smart to put in place measures that would help keep you on the safe side.
Using a VPN with BitComet
To try and avoid any situations with copyright authorities, the one thing that you can do is to hide your online traffic and make it difficult for people to have to track back to you. The best way to do this is through the use of a VPN service. A VPN, or a Virtual Private Network, allows you to encrypt your connection. It also hides your connection from your ISP, meaning if, at all you stumble upon a torrent link that contains copyrighted material, your ISP won't be able to notice if you go on to download it.
A VPN also allows you to change your location as often as you can since once you connect to a remote server, you'll no longer be using the IP address that you're used to. You'll gain access to sites that you wouldn't normally have access to. This includes geo-restricted ones. Your security online will also be greatly increased as your connection will be encrypted.
Best VPNs for BitComet
Once you do decide to get a VPN service, what you need to be aware of is that not all of them have native support for users that want to torrent. Some have even been known for providing very poor service. We've compiled the top recommended VPNs you can use with BitComet below.
1. ExpressVPN
Based out of the British Virgin Islands, ExpressVPN is one all-rounded provider that you cannot probably go wrong with. The service was established in 2009. It provides more than 2000 servers across its network. Through 256-bit AES encryption, ExpressVPN provides reliable security to its subscribers. Its convenient location allows them to provide a reliable zero-logging policy. ExpressVPN is also keen on its subscriber's welfare as they use the app. They offer their support through a customer service team that can always be contacted 24/7 through email, live chat, or social media messaging.
ExpressVPN also allows for up to 5 simultaneous devices to connect to it under one account. It also offers full support for its users who want to torrent through BitComet. The service also integrates well with Tor for increased anonymity. ExpressVPN offers a VPN client that is compatible with Android, Linux, Windows, and iOS. If you get their software version directly downloaded onto your router, you'll be able to secure all your devices that connect to the Internet. If you're curious about the level of service offered, you're welcome to have a look at our more detailed ExpressVPN Review.
2. BulletVPN
If there's one provider that fully supports torrenting through its features and builds, it has to be BulletVPN. This Estonia-based provider has about 150+ servers within its network; poised to provide the fastest speeds in connection for browsing, streaming, and most especially, torrenting. BulletVPN is so bold about its support for torrenting and it has the same well written on its website.
BulletVPN also allows users to have up to 6 multiple connections all under one account, and also offers a user-friendly application for all major operating systems. To know about what exactly lies in-store with a BulletVPN subscription, go ahead and read through our BulletVPN Review.
3. NordVPN
NordVPN is perhaps the largest VPN provider in the industry in terms of the sheer number of servers that it owns. The provider has a massive network of more than 4000 of them; all scattered around over 60 countries. NordVPN also offers a wide list of features that are pretty useful in enhancing your online security. The service offers DoubleVPN encryption which essentially doubles the 256-bit AES encryption provided by the service. Additionally, it offers the choice to connect to servers optimized for whatever it is that you're up to online.
NordVPN also has dedicated IPs for those more specialized connections, as well as a set of obfuscated servers for under-the-radar use. Support for torrenting is also present, and subscribers also get to benefit from its wide-range support for VPN protocols. NordVPN users get to benefit from an automatic kill switch that the service employs in case the VPN client gets compromised. NordVPN is also generous in that it allows for up to 6 other devices to connect under one connection. To know more of what you'll get once you subscribe, you're welcome to have a look at our more detailed NordVPN Review.
Conclusion on The Best VPN for BitComet
Using a VPN to protect your torrenting needs is very important because you'll not only avoid any altercations with the law. You will also get a level of security that'll keep you safe from hackers and scammers all thanks to encryption.
ExpressVPN Review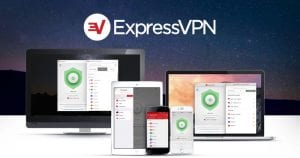 Name: ExpressVPN
Description: ExpressVPN is a VPN service that allows you to browse the web anonymously and unblock geo-restricted sites.
Price: 12.95
Currency: $
Operating System: Windows, OSX, Android, iOS
Application Category: Multimedia
Refund Policy

Speed

Support

VPN Apps