For most people, buying an Apple product means buying into a brand that's been known for offering the best kind of service in the market. Whether you're getting the iPad, iPod, iPhone or MacBook, the customer experience you get to enjoy doesn't really compare to any other. Many people still argue that an Apple product doesn't quite match what they're asking for in terms of price. However, once they switch over and try out the iOS experience, their opinion often changes.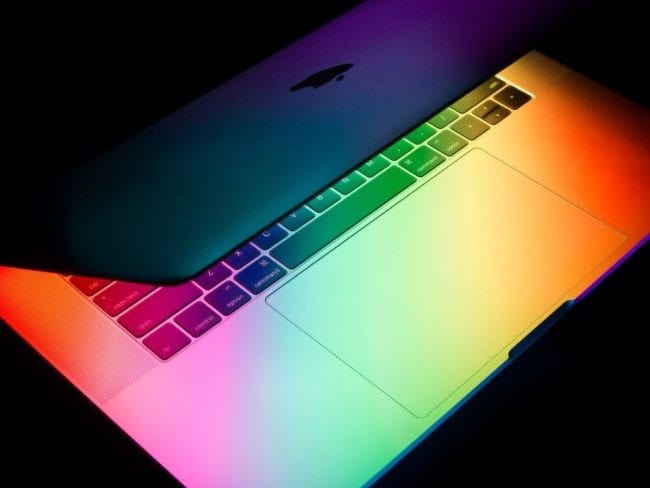 How Safe is Apple's MacBook
One of the things that make Apple products worth buying is the level of security they have embedded in their products. Compared to PC's, MacBooks, for example, have a much lesser risk of getting tampered with through malware and hacking. This doesn't essentially rule out the possibility of your Mac getting a virus through an infected website. This kind of problem is a real threat to all users. In the case that it does happen, the consequences can be very dire.
The kind of difficulties that one might deal with in case their computer gets hacked includes identity theft, data manipulation, blackmail or even worse, financial theft. These can all occur once a third party gains hold of your passwords and access to your private accounts. Taking a precaution against all these incidences is something that users ought to do.
How to Make the Most out of your Mac with VPN
There are various kinds of software that a MacBook user could turn to for more efficient security especially when online, but not many of them are able to offer the same kind of security that a VPN can. A VPN, or a Virtual Private Network, allows users to protect themselves online by encrypting their connection. This happens whenever they route their Internet connection through a VPN client and have it connected to a remote server that's based in a different location.
In doing so, a user gets to alter bits of information that are often relayed through their Internet Protocol, or IP address. These bits of information include their location, and even sometimes, their identity. This allows users to benefit from another form of protection through a VPN, and this is added anonymity. With your actual location hidden, the websites you visit won't be able to track your location down, so you'll have access to their content regardless of your location.
This is significant because there are known sites that don't permit users who aren't within their local area to browse through. Examples of such include local news sites specific to a particular country. Through a VPN, you'll be able to access these sites even when you're abroad.
Best VPNs for MacBook Users
With that said, one of the most important questions that you ought to answer is which of the many providers available you should subscribe to. There are many that can be found through a simple web search. As a shortcut to finding the best providers, we've come up with a short list of best VPNs for MacBook users:
1. ExpressVPN
ExpressVPN is the number one provider you ought to sign up with if you don't want to compromise on the kind of service you want to receive. It is going to cost you a bit, but the kind of service you get is second to none.
From its headquarters in the British Virgin Islands, ExpressVPN has control over about 2000 servers, based in more than 90 countries across the world. The provider offers 256 bit AES encryption, which works seamlessly with VPN protocols such as OpenVPN, SSTP, PPTP, or IKEv2.
ExpressVPN also allows for up to 3 simultaneous devices to be connected to the service, and this all happens under one account. The service also assures its customers that none of their information will be logged through its zero-logging policy. This is in addition to features such as a Smart DNS service, full compatibility with Tor over VPN, an Internet kill switch, and the ability to choose which part of your traffic will be encrypted and which parts will not.
The service also has a 24/7 customer care team that you can always consult with. To learn more about the service and how it can keep your MacBook safe online, take a look at our ExpressVPN Review.
2. BulletVPN
BulletVPN is another top-tier provider you should consider for your Macbook. The security provided through this service is military-grade 256 bit AES encryption. This is not the only thing that BulletVPN strives to deliver its customers. It is also the most preferred provider for users looking to enjoy a speedy connection.
This is why even online gamers would rather sign up to the provider; their server connections are fast. There are over 150+ servers to choose from. Therefore, there's never an instance where there are no servers to link to.
BulletVPN also offers users unlimited bandwidth to its users and allows them to switch between servers as many times as they wish. The service also supports users hoping to torrent, and this something they've been open about on their website.
BulletVPN promises unlimited peer-to-peer file transfers, as well as complete anonymity while torrenting. Another great advantage users get to enjoy is its capacity to support up to 6 simultaneous connections. This can help you save a lot when securing your Apple devices. For more information, check out our BulletVPN Review.
3. NordVPN
This Panama based provider probably has the highest number of features that you could probably get from a credible VPN service. NordVPN also has the highest number of remote servers; with about 4000 of them all distributed across more than 60 locations. The service prides itself in the many ways it works on top of its military-grade 256 bit AES encryption.
Some of these ways include its double encryption feature, where user data gets routed through two servers instead of one. Users also get to choose which servers to work based on what they're up to. There are servers optimized for online gaming, HD streaming, torrenting or bulk downloading. As a result, users are always assured of the best results.
NordVPN also has some great software to boost customer experience. There's CyberSec software to ensure that users avoid any malware and unwanted ads. Additionally, SmartPlay which ensures that users get to access all geo-restricted content. NordVPN is also generous with its simultaneous connections, allowing users to get up to 6 multiple connections under one account.
This ensures that they can enjoy features such as Tor over VPN for full anonymity, an automatic Internet kill switch, and a strict zero logging policy courtesy of its location. To get the full picture on what NordVPN has to offer, take a look at our NordVPN Review.
The Additional Benefits of Using VPN on a MacBook
Using a VPN also allows you to keep your ISP in the dark about whatever you're up to. Some ISPs are known to eavesdrop on their users and keep a record of the activities they're up to. This is a blatant breach of service that often goes unnoticed by regular users, but can be prevented through a credible VPN service.
Aside from monitoring your activity, ISPs also tend to employ measures used to manage your connection. When your ISP does this, it is referred to as throttling. Some of these measures include limiting your bandwidth or censoring your access to specific websites. These are all issues that you can avoid once you subscribe to a credible VPN provider.
Best VPN for MacBook Users – Final Thoughts
Using a MacBook normally comes with a level of security that is better than what other brands have to offer. However, for users that want to ensure they have all their bases covered, there's no better solution than using a VPN. The three we've mentioned in our review are all well equipped to provide the best form of online security. Setting up a VPN on your Mac is also a straightforward process that doesn't require a lot of technical know-how.
ExpressVPN Review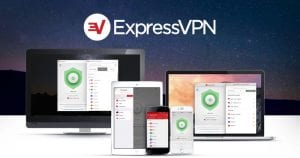 Name: ExpressVPN
Description: ExpressVPN is a VPN service that allows you to browse the web anonymously and unblock geo-restricted sites.
Price: 12.95
Currency: $
Operating System: Windows, OSX, Android, iOS
Application Category: Multimedia
Refund Policy

Speed

Support

VPN Apps