Planning to move to Ghana soon? Or maybe you're already there and are looking for a secure way to browse the net. Whatever the situation is, there are many solid reasons for using a VPN in Ghana.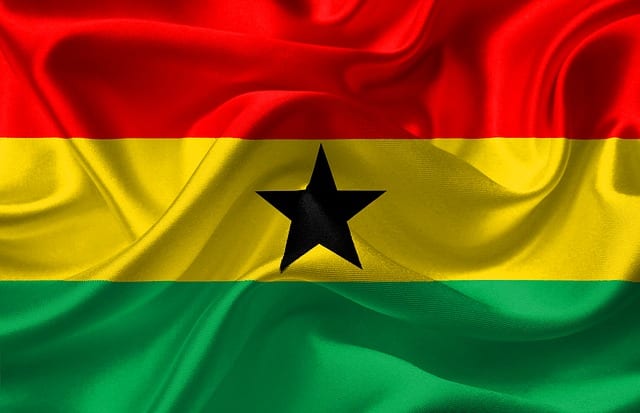 Getting a VPN means that you get security and privacy while online. A VPN re-routes your traffic and encrypts your data, making it very difficult for third parties to spy on your internet activity. With a VPN, you can stay anonymous online, an act that is important if you're accessing the internet from within Ghana.
Best VPN for Ghana – Quick Overview
Do you already know all there is to know about VPNs? If so, you don't really need to read the rest of this blog. Here are the best VPN providers to use while you're in Ghana :
Why Get a VPN in Ghana?
Ghanaian internet is deemed as "uncensored" in a way where the government and ISP providers haven't placed any filters or censors on internet access yet. However, for those living in Ghana, self-censorship is a daily practice. Legally speaking, Ghanaian ISP providers do have the power to surveil and report on the data of internet users. In other words, if you're planning on using the internet in Ghana, your data is up for grabs. This is why a VPN is your best legal bet for secure internet usage.
Best VPN for Ghana Review
Now that you know why you'd need to use a VPN in Ghana, let's move on to which VPNs you should be looking into. While a lot of users in Ghana do look for cheaper VPNs, I don't suggest going for any free services as they don't usually provide the security they advertise. Instead, check out the list of best VPN providers for Ghana below.
ExpressVPN
This is a service provider that guarantees your anonymity online. ExpressVPN has a strict zero-log policy, 256-bit encryptions, and 5 VPN protocols to make sure that you're always safe. It also has over 2000 servers found in more than 94 countries around the world, which means that it's a great VPN to help you unblock restricted content.
The great thing about ExpressVPN is that it also has a 30-Day Money-Back guarantee, so you can test out the service before deciding if you want to commit to it. You can read more about the features of ExpressVPN in our in-depth review here.
BulletVPN
A cheaper yet effective option is BulletVPN. Same as with ExpressVPN, BulletVPN takes your privacy online very seriously. It uses military-grade encryptions and the latest in VPN protocols to keep your data secure at all times. BulletVPN also has a Smart DNS proxy feature to unblock geo-restricted content on devices that aren't VPN native.
As for its server count, BulletVPN has optimized servers in all major countries and cities in the world, giving you great access to geo-blocked content. Same as with ExpressVPN, you can test out BulletVPN first because of its 30-Day Money-Back Guarantee. Read the full BulletVPN review here if you want to get more of a picture on what this VPN provides.
NordVPN
The third VPN I'm suggesting for Ghana is NordVPN. NordVPN has a 2048-bit SSL encryption, which makes it hard for even a supercomputer to hack your data. It also has a DoubleVPN protocol that re-routes your traffic twice for added privacy. NordVPN is a P2P supporting VPN provider that has over 3700 servers worldwide, giving you access to almost all geo-blocked content.
As with all of my suggestions, NordVPN has a 30-Day refund policy that helps you test out the service before genuinely committing to it. Here's the full review on NordVPN in case this short description tickles your fancy.
How to Use a VPN
Now that you've checked the list of suggested VPNs for Ghana, it's time to discuss how you can go about installing a VPN on your device. All three VPNs suggested above have applications compatible with Windows, Mac, iOS and Android devices, so you can use them to stream off your phone, tablet, or PC.
To download, install, and start using a VPN, follow the steps below:
Go to the VPN's website (linked above) and sign-up for the service.
Download the app that works on the device you want to use.
Sign-in to the app and launch it.
Connect to a server you want to use. Wait for the connection to establish.
Use the internet safely and privately with your VPN!
There you have it, the 5 simple steps to getting and using a VPN.
Best VPN for Ghana – Final Thoughts
If you're planning on using the internet in Ghana, there's no reason why you should have your data unprotected. Even though Ghanaian internet is considered free by freedom house, you should still be taking the steps to ensure that you aren't being surveilled by any third parties. It's always better to be protected by a VPN than to regret having your data shared later.
Best VPN for Ghana
VPN Apps

Access to Geo-Blocked Sites

Speed

Support

Refund Policy