Best VPN for Asus Routers
|
In our modern age, few are the people who can honestly state that they feel 100% secure in their internet connection. From data retention laws to governments spying on their citizen's internet communications, all the way to the proliferation of online hackers, the internet is no longer the safe space it used to be (or, we used to think it was). This is why having a VPN is a great way to protect yourself while you're online. And the easiest way to secure all your devices equally and simultaneously is by setting up a VPN on your router. But not just any VPN. You need to have the best VPN for Asus Routers.
Why You Need a VPN
A VPN is short for a Virtual Private Network, which in itself hints at its basic function. See, a VPN allows you to connect to one of its secure servers and reroutes your internet traffic through a private tunnel using that server connection. This will make sure that no one can access your traffic, not even your ISP because you're using a private network on a completely different server than what your ISP uses. As for your data, it all gets encrypted so that no one can see it, even if someone manages to steal it.
Furthermore, the VPN will change your public IP address to match the location of the server you're connected to. This allows VPNs to be great tools for accessing geo-blocked content, websites, apps, and media.
Why do you need a VPN? Because you can never be too safe, secure, and private in this modern age…and because you deserve to have unlimited access to the internet without encountering geo-blocks.
Why Install a VPN on Asus Routers
If you're at all familiar with VPNs, you'll know that most of them put a limit to the number of simultaneous connections. This is done to stop people from abusing the service offered to them by sharing one account with multiple individuals, so it's understandable.
However, it's not very practical if you want to cover as many of your devices as possible. Installing a VPN on your Asus router means that you will be able to cover as many devices as you want, as long as their hooked up to your WiFi.
As a result, you'll enjoy all of the VPN's benefits on all your devices, which include:
No more snooping on your online activity by your ISP, the government, or other third parties.
Ability to Unblock channels and bypass geo-restrictions from any device.
Limit Google's tracking ability on all of your devices.
Avoid internet censorship if you're in countries like China or Iran.
And so much more.
Setting up a VPN on your Asus router allows you to significantly improve your internet experience while feeling secure in the protection you know you're getting.
In case you're not a tech-savvy user, this step-by-step guide will help you install a VPN on your router.
The Best VPN for Asus Routers
So, we've covered why you'd want a VPN on your Asus router. Let's move on to which VPN you should subscribe to.
Let me start by saying that while there are many free VPN services out there, I highly suggest you ignore each and every one of them. Free VPNs are incredibly dangerous and will end up forcing you to pay for their service in ways more precious than money.
As for the credible and legitimate paid-for VPN services, you need to make sure that your provider has the following characteristics before you subscribe to it:
OpenVPN protocol in case one of your devices doesn't have a dedicated VPN app.
Fast internet speeds.
Global server coverage.
A commitment towards their user's privacy.
A killswitch for added security.
A helpful and reliable customer support team that's available round-the-clock.
A transparent refund policy.
Zero-logs policy.
Located in a country outside the Five Eyes jurisdiction (no data retention laws).
If that seems like too much information to keep track of, don't worry. I've rounded up the best three VPNs that work best with Asus Routers.
ExpressVPN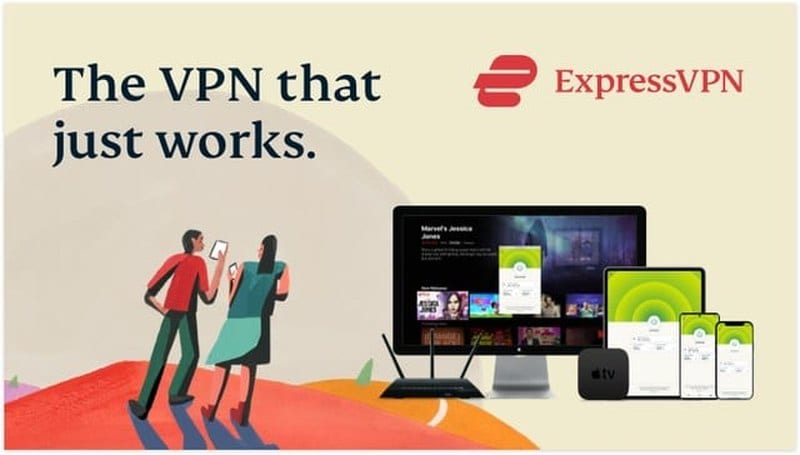 My number one pick and personal choice is ExpressVPN. I installed it on my Asus router long ago and I've been reaping the fruits of my labor ever since.
All my devices are protected when I'm connected to my home WiFi, and I get to enjoy ExpressVPN's amazing features. That includes strong encryption protocols, fast speed rates, and unlimited internet access.
Pros
Strong encryption protocols (AES 256-bit)
A strict no-logging policy.
A kill switch in case your VPN connection drops.
A Smart DNS feature (for free).
Access to Netflix USA and BBC iPlayer.
Servers optimized for speed.
3,000+ servers in more than 94 countries.
24/7 customer support service.
30-Day hassle-free refund policy. 
Cons
A bit more pricy than its competitors.
If you wish to know more about ExpressVPN, head over to the ExpressVPN review.
BulletVPN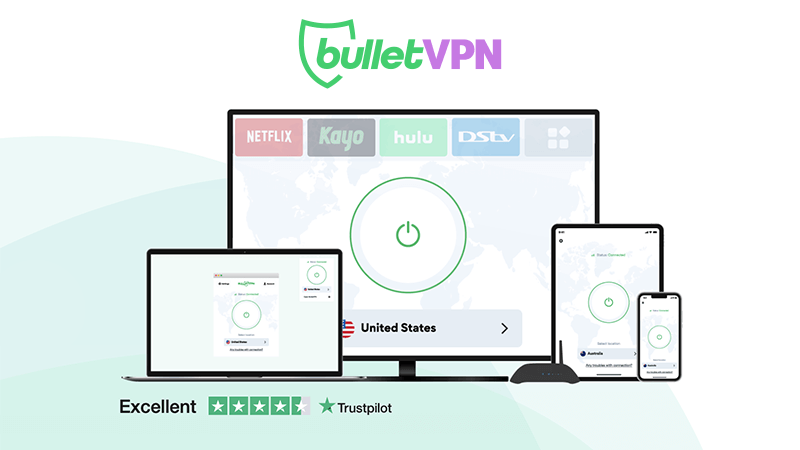 The silver medalist is famous for being one of the fastest VPN service providers in the business. And even though BulletVPN's server count is on the rise, offering 154 servers in 55 countries.
We've been keeping an eye on this provider's growth, and to be honest, it's expanding in unfathomable ways, especially in the unblocking department. Based on our thorough evaluation, this VPN is far superior to the others as it unblocks channels such as DStv, Showmax, TVNZ, and more.
That's a task the other VPNs on our list failed to fulfill, which earns BulletVPN a solid spot on our list today.
Pros
A free Smart DNS feature.
P2P sharing optimized servers.
The Ability to unblock US Netflix.
Blazing fast internet speeds.
Military-grade encryptions, including AES 256-bit. 
Multiple VPN protocols available.
No logs kept or recorded.
Live chat feature available 24/7. 
30-day refund guarantee.
Cons
Double VPN not supported.
Check out the full BulletVPN review for more information.
NordVPN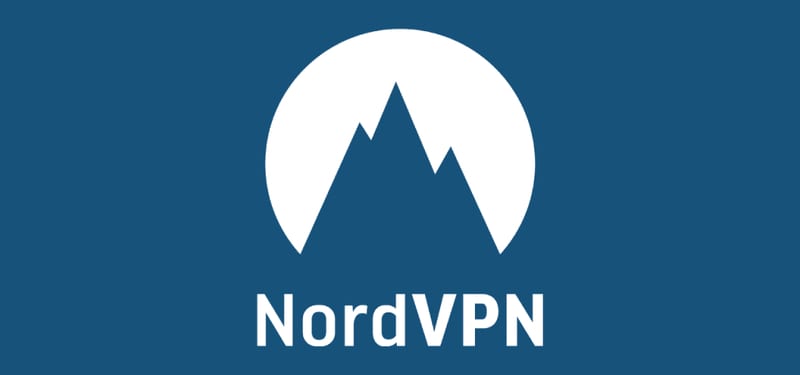 And in third place is NordVPN. This VPN service provider is known to provide plenty of useful features for its users, especially when it comes to security and privacy. NordVPN offers a range of added services on top of the basic VPN features.
Pros
Double VPN.
SmartPlay (Smart DNS proxy) feature for free.
A killswitch.
A strict zero-logs policy.
5,000+ servers in over 59 countries.
An Ad-blocker.
Customer support available 24 hours a day, seven days a week via live chat.
30-day money back guarantee. 
The ability to unblock US Netflix.
Cons
Some servers I tested were a bit slow.
For the full verdict on NordVPN, read this full review.
Best VPN for Asus Routers – Final Thoughts
That's all she wrote ladies and gentlemen. And after everything that's been said, I think it's clear that installing a VPN on your Asus router is extremely beneficial. The bottom line is that you'll have unlimited internet access and total privacy on any of your devices.
Let us know in the comment section if you found this helpful, and share your router VPN story with us!
Best VPN for Asus Routers
Speed

Support

Server Location

Security & Privacy

Refund Policy