File Sharing continues to be one of the most popular methods of downloading and uploading digital media, and from what it seems, people are going to be using this method for a long time to come. It works by a user availing a number of files over the Internet for other users present in the same network to gain access to. It's really that simple.The only issue that happens to affect file sharing is the fact that a large amount of the content dispersed happens to contain copyright issues, meaning that if some authority detects that you're downloading or uploading pirated content, you might find yourself in trouble.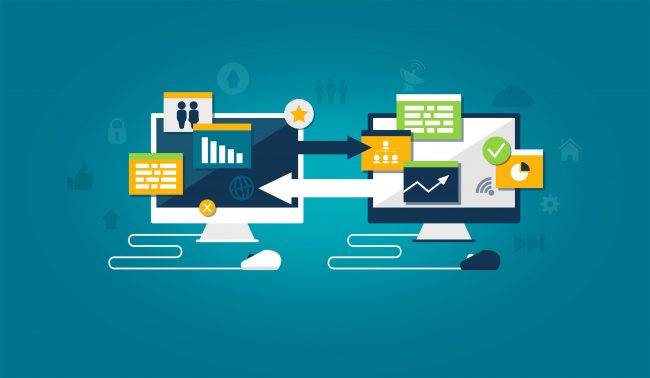 Share Files Anonymously with VPN
If you're looking to avoid such problems, then the best way to go around this would be to find a way through which you're assured that nobody will be able to track whatever it is that you're up to online. One way to do this would be to subscribe to a credible VPN service.
A VPN service allows you to encrypt your connection, thereby making it difficult for anyone to spy on your online activities. This also includes your ISP provider, as well as copyright infringement groups.
Your connection is encrypted by being redirected to your provider's servers, and in doing so, you get to have a new IP address, which in turn makes you anonymous.
Staying anonymous online is important because you never really have an idea about who might have the intention to track your activities, especially if they involve carrying out transactions through your bank, or even purchasing something online.
VPN Has Become a Necessity
For users whose main business online consists of uploading and downloading files, then it's a good idea to own a VPN subscription since you can never be too sure about the stuff you're sharing online.
Some of the files might contain malware that's designed to fish out all your personal details as soon as the download is complete, while others might acts as points of remote entry to your device, putting all the information you have stored on it as risk.
Secure Your Traffic and Hide Your Identity
A VPN service helps you avoid all these scenarios by hiding your identity, and keeping all your activities online private only to you. Choosing a particular service to subscribe to might sometimes be difficult, since there are so many providers available to choose from.
The best way to identify a particular provider would be to ensure that they all check out on a particular list of essential requirements. Comparing your providers against this list means you'll end up paying for the best available service, as well as assurance that you'll be getting the best in terms of guaranteed security.
Best VPN for File Sharing – What To Look Out For
These are the 5 main factors that we think are the most important when it comes to selecting the best suited service provider for file sharing:
Price

: There are providers that offer their services for top dollar, and there are others that charge next to nothing to be your provider. Stay away from the free ones; they're known to sell out their customer's info to third parties.

Speed

: The speed you're going to get from a provider is majorly determined by the number of servers that are present in their network. The more the number of servers, the faster their service. Features such as unlimited bandwidth, unlimited server switching, as well as no data caps are also essential to good speed.

Ease of Use

: An easy to use service means everyone, including first time users, won't need to spend that much time figuring out what needs to be done to get their service up and ready. Providers that have well set up VPN apps should be able to provide great user experience, and minimize the amount of time that has to be spent contacting customer service.

Customer service

: Incase any user runs into issues getting their service set up, calling up the customer service desk is always the next course of action. Features such as live chat & direct email response are indicators of a service that values their customers.

Security

: Using a VPN service means you want to get a reliable form of online security. The security protocols in place for any VPN service must be reliable enough for users to entrust them with their online safety.
The Best File Sharing VPN
Now that you know about what your provider needs to have to be reliable, we have a short list of providers who already fulfill these requirements, and are sure to give customers top notch service.
1. ExpressVPN – Our Top Recommendation
Any user looking for the best in both customer service experience and online security doesn't have to look anywhere further than ExpressVPN. The service promises a seamless online experience, coupled with customer service that'll ensure you get the very best in service delivery.
Their VPN app is easy enough to set up and install, and they're ranked as the company with the fastest servers in all of the US. In terms of pricing, they're asking for slightly more than what you'd have to pay when dealing with other subscribers, but if you want the best in the market, that's what you'll have to deal with.
Their security is also military grade, with 256-bit AES encryption, and full support for all the popular VPN protocols. They charge $12.95 a month for subscription, although you have the option of signing up for their 30-day money back guarantee if you'd want to test out their services first.
2. BulletVPN
Coming in as one of the most affordable providers in the market, BulletVPN offers its subscribers top-quality protection at a very standardized rate of $10.98 a month.
Their setup process is easy, and their VPN app doesn't require that much specialty to be able to use. With a server network of over 150 servers in 55+ countries, you can be assured that you'll always have a server to connect to in your country of choice.
The service offers OpenVPN, and several other protocol support, as well as a 256-bit AES encryption. You also don't have to worry about your browsing history since the service doesn't keep logs.
BulletVPN allows its customers to have up to 6 ongoing connections, meaning it would be ideal for a small group of users to cut costs by linking to it through one account. Users are welcome to try out their 30-day money-back guarantee before deciding to settle with them.
3. NordVPN
Being based in Panama affords NordVPN and its customers the luxury of not having to answer to anyone in terms of data security and user history. This is because their headquarters falls outside the jurisdiction of the US and its data retention authorities.
On top of that, NordVPN allows its customers to have up to 6 simultaneous connections put up, meaning you'll be able to secure all your devices using just one account.
NordVPN is also among the most affordable providers around, asking for only $3.67 a month for users who plan to stick with them for up to two years. You shouldn't expect to have any problems with their apps since they're all guaranteed to work well on your Windows, Linux, Mac, iOS & Android devices.
Conclusion on The Best VPN for File Sharing
File sharing can be done a lot more securely if you choose to do it with the support of a VPN service. The three we've listed above are more than able to encrypt your connection, and ensure you experience no issues as you carry on your work online.
ExpressVPN Review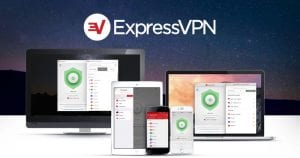 Name: ExpressVPN
Description: ExpressVPN is a VPN service that allows you to browse the web anonymously and unblock geo-restricted sites.
Price: 12.95
Currency: $
Operating System: Windows, OSX, Android, iOS
Application Category: Multimedia
Refund Policy

Speed

Support

VPN Apps