What is the best VPN for Minecraft as of 2023? Why would I need a VPN for Minecraft in the first place? Minecraft is easily one of the most addictive games you've ever likely to encounter on the Internet. It's the kind of game that allows you to build up anything without a required set of guidelines or game objectives that ought to be fulfilled for you to jump on to the next level. This means you're free to do whatever you want and build up whatever you fancy through your imagination. Playing the game in multiplayer mode is even more exciting since you get to team up with a friend and embark on a mission of your choosing. Switching to the multiplayer option, however, requires that you have an Internet connection.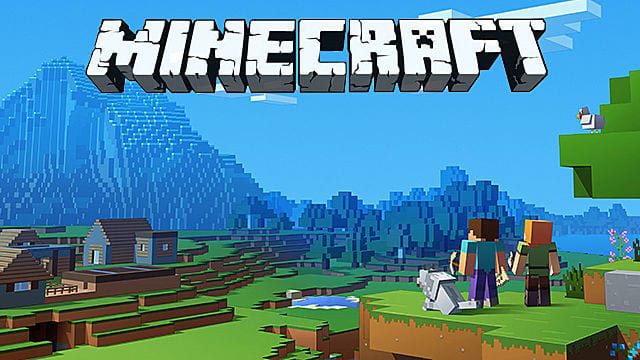 Why Minecraft Gets Blocked
Due to the addictive nature of this simple game, most users find themselves playing it during school or at work instead of focusing on whatever they need to be doing, and this really lowers their level of productivity. To deal with this, most institutions put in place blocks that are meant to restrict access to the game and help people focus more on the work they need to get done.
Interestingly enough, Minecraft has been found to be immensely useful, especially as an educational tool, as a growing number of institutions are using it to teach a wide range of subjects. It's also being used to develop creativity among children and to encourage them to be more curious about their surroundings.
If you happen to want to play the game but can't due to the blocks put in place by the institution you're in, you need to subscribe to a credible VPN service. Using a VPN allows you to work around any restrictions and regain access to whatever website or channel you'd like to visit.
Playing Minecraft in multiplayer mode requires that you have your very own server. The one risk that comes with this condition is that you'll then be more open to DDoS attacks from third parties, and the attacks work by flooding your server with connection requests and later making it crash.
A good number of VPN providers in the current market provide protection against DDoS attacks, so after subscribing to one, you really shouldn't have that much to worry about.
Another thing that most gamers are likely to face is IP address bans. These are the type of restrictions that get issued by the server administrators, and they're normally issued as punishment for unacceptable behavior.
Since a VPN service allows you to change your IP address, you should be able to get around these kinds of restrictions as all you'll have to do is connect to another server with a different IP address.
Unblocking Minecraft
Now that you know a number of the reasons that could make Minecraft more difficult to access, we'll explore how exactly a VPN service works to unblock the game.
Ordinarily, a user's request to connect to the Internet gets fulfilled by the server's ISPs, and their traffic passes through them as well. Once you have a VPN connection set up, you'll be able to control which server you get to connect to and also have your traffic go through that server. On top of this, using a VPN allows your traffic to get encrypted.
This makes it difficult for anyone to decipher the kind of websites or channels you're accessing. Even your ISP won't be able to spy on you. Therefore they won't know whether or not you're playing Minecraft. 
Best VPN for Minecraft in 2023
As mentioned before, the VPN market nowadays is pretty crowded, with providers offering a wide range of services to choose from. There are even services that exist where you aren't charged a thing for the VPN service.
We'd advise that you stay away from such because you'll get bombarded with a lot of ads, and you'll also have your traffic sold to third parties. This is a grave invasion of your privacy, and you don't really want to have people you don't even know have a clue about your online activities.
With all this in mind, we've tried to come up with a list of VPN services that are sure to have your traffic hidden and your online activities well protected. Here are our top VPN for Minecraft recommendations.
1. ExpressVPN
ExpressVPN is known for being one of the best VPN providers in the industry, and this is mainly attributed to their high quality of service and their responsive and well-trained customer service.
The service has a strong presence in more than 94 countries, with a server network that's well past 2000 servers. Similar to other top VPN service providers, ExpressVPN offer strong security measures, such as AES-256 bit encryption and support for all the major VPN protocols, such as OpenVPN and PPTP.
The service has apps that allow you to run it on your Apple, Mac, Android, or Linux device, and a major plus is that its been made with the first-time user in mind. ExpressVPN has a 30-day money-back guarantee as well.
2. BulletVPN
Second on our list is BulletVPN, a service that is at the forefront of advancements in technology. The service has more than 150 servers scattered throughout 55 countries and an app that supports your device, whether you're running Android, Linux, Mac, or iOS.
The service also offers a 30-day money-back guarantee that allows you to sample the service and decide whether or not you're going to sign up. Aside from that, BulletVPN also provides a 1-day free trial if you contact customer support. They'll happily aid you with anything you wish to ask.
3. NordVPN
NordVPN is another well-established VPN service popular among online gamers. Some of the features that are unique to the provider include its double encryption service, where your connection undergoes two layers of protection, and also its capacity to support up to 6 simultaneous connections.
Its double VPN feature ensures you get to bypass any restrictions set up to prevent you from playing Minecraft. Security is also military-grade, with the service offering AES-256-bit encryption. NordVPN also offers a 30-day money-back guarantee.
Conclusion on The Best Minecraft VPN for 2023
The three VPN services we've listed above all ensure you get to play Minecraft without any concerns for security. For the best service, ExpressVPN is one VPN you ought to at least tryout. Their customer service team is quite reliable and has members that are more than willing to help you out in case you get stuck with whatever issue.
ExpressVPN Review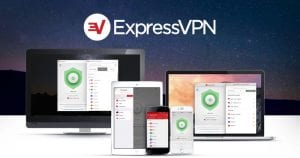 Name: ExpressVPN
Description: ExpressVPN is a VPN service that allows you to browse the web anonymously and unblock geo-restricted sites.
Price: 12.95
Currency: $
Operating System: Windows, OSX, Android, iOS
Application Category: Multimedia
Refund Policy

Speed

Support

VPN Apps