What are the best alternatives for HideMyAss? This service provider has the most entertaining name among all the other VPNs. A name as such will surely intrigue people, but will it be enough to hook them for a long-term commitment? HideMyAss can do so much for speed and its number of servers but very little for privacy and security. With HMA, you get to choose to be anywhere in the world, and you're allowed unlimited streaming freedom. Their VPN service encrypts your connection so that anything you do online is hidden. They promise to make you untraceable and your browsing activity private, though customers are skeptical about that. Pick this VPN service provider if you're in a country that enforces heavy censorship and imposes restrictions on content because connecting to an HMA server will allow you to switch to a country where sites aren't blocked so you can browse openly yet privately.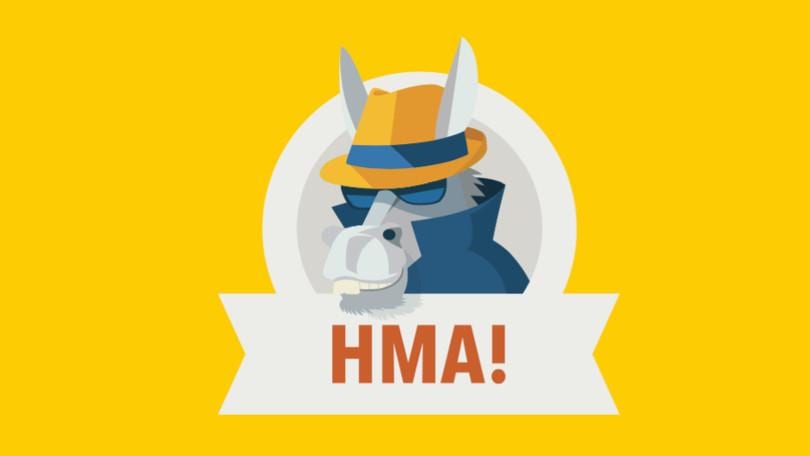 Not only is HideMyAss part of the Avast family- one of the largest security companies in the world- but they also have 11 years of experience in the world of virtual private networks. You can use this HMA's connection to secure your internet in just 1 click, which is also great for instant security when you're on public Wi-Fi. They talk so highly of themselves in regards to security and privacy when there are many of their customers who don't agree with their claims and are looking for alternatives. Find out why people are searching for HideMyAss alternatives in the article below.
Best HideMyAss Alternatives Summed Up
We've conducted various tests to find the best alternative for HMA. Here are the results:
Why Look for HideMyAss Alternatives
People in the know don't praise HideMyAss, however, they don't deny the fact that it offers a huge server network with servers in over 190 countries worldwide. Although this service provider is a big name in the VPN market, it's reputation is not entirely sound. If anything HideMyAss has a poor reputation for many reasons. Other than keeping logs of their customers' data, HMA hands these logs to the authorities. The quality of their services isn't so hot either, which generated dissatisfaction among many of its clients. Here's why people seek HMA alternatives.
Based in the UK
The fact that it is based in Britain means that HMA has little freedom with what it gets to do with users' logs. They claim to provide you privacy when the irony is that you cannot trust this service provider with yours.
Poor Customer Service
Customer support is supposed to be supportive throughout the entire customers experience. They must also be ready to answer any inquiry or question customers might have about their services. However, HMA's support doesn't answer difficult technical questions regarding encryption methods or other security-related policies.
Blocked P2P Services
HMA probably isn't a great choice for BitTorrent users as it doesn't allow P2P connections. Meaning, no legal torrenting is allowed.
Logs Policy
The biggest strike against HMA ProVPN is data logging. Although they don't log actual internet usage, they do keep time-stamped connection logs in a database for up to 6 months. So even if your location is secure and private, someone with legal power could easily identify you.
Free ExpressVPN Alternatives
If you haven't heard of VPN services like Hola, Hotspot Shield, TigerVPN or Spotflux then be glad that you haven't. VPNs as such are the worst thing that could happen to your privacy and security. Sure they sound very tempting for being free and all, but when you find out that they're selling your personal Internet connection, you will immediately lose interest. Free doesn't necessarily mean good, and that means you should stay away from free VPNs at all costs. Here's a couple of reasons why:
Most free VPNs have snail-paced speeds because of how overloaded they are (many users take advantage of free stuff).
They could sell your bandwidth to third party advertisers.
They do not guarantee traffic encryption, which means your cover is blown online.
Free VPNs keep logs of your online traffic and track your activities.
They direct you to websites that could potentially be malicious without your approval.
Some free VPN apps have hidden malware that can steal your data by sending you spam emails, stealing your credit card details, making your device inaccessible, or hacking into your online accounts.
Best HideMyAss Alternatives
While we're sure HideMyAss tries their best to maintain their customers' privacy, the fact that they're based in the UK cannot be overlooked. Being known for having helped the FBI in capturing two cybercriminals doesn't make customers feel good either. People mainly seek HideMyAss alternatives for privacy protection purposes, and here are some of its best replacements:
ExpressVPN
The most important thing torrent users as for when considering ExpressVPN is whether it allows the use of torrents and other P2P downloads. The answer is yes, ExpressVPN does allow P2P and torrent traffic over its network. It also keeps no logs whatsoever of its users' activities.
Meaning, that even if ExpressVPN were asked to hand over their users'  information, they don't. ExpressVPN is one of the best VPNs around, not to mention one of the fastest.
They even boast about their great 24/7 customer support as they are always ready to answer customers' inquiries and concerns. Read more about ExpressVPN in this review. You can also check our ExpressVPN vs HMA comparison for more info on how these two VPN providers compare to each other.
BulletVPN
BulletVPN stands by a no logs policy and promises 24/7 customer service. Their privacy policy strictly states that "BulletVPN does not collect logs of any user activity, nor can it link any other collected information to any specific user.
We do not collect any logs of user browsing history, connection history, traffic and data transfer, or DNS queries, nor do we store VPN connection logs of any type."You can download and Upload P2P files in privacy.
Additionally, this service provider offers 5 different VPN protocols OpenVPN, L2TP/IPSec, IPSec, IKEv2, and PPTP. This is why BulletVPN qualifies as a good replacement for HideMyAss. Find out more about BulletVPN in this review right here. 
Surfshark
Surfshark is yet another great alternative for HMA for various reasons. The provider has a lot to offer in terms of security and privacy, including features such as a kill switch, adblocker, as well as the famous Double VPN.
While P2P may not be supported by HMA (on a lot of occasions), Surfshark completely helps you download torrents anonymously. Its obfuscation technique makes your browsing activities completely unnoticed by your ISP, government, or any third-party entity.
Moreover, Surfshark covers a lot of countries with its server network. As of now, the provider has more than 2000 servers scattered around 65 countries. That's excellent for those who wish to unblock geo-locked content all over the world.
To know more about Surfshark and how it can benefit your browsing experience, check out this full Surfshark review.
Unlocator
Although Unlocator is not a VPN service provider, it can bypass restrictions just like a VPN. It's a Smart DNS proxy that can beat geo-restrictions including major streaming services.
Unlocator only redirects a bit of your geolocation data through their dedicated servers, so that means that not all of your data gets encrypted. Security might not go hand in hand with a Smart DNS because basically, it's not their thing.
A Smart DNS proxy does not hide your IP or mask your identity, but it delivers faster speeds when streaming audio and video content online.  For more information on this Smart DNS proxy, check out our Unlocator review.
NordVPN
VPN and strict no-logs policy. Security is their best feature for they use double encryption, meaning that your data gets encrypted twice. NordVPN not only allows P2P traffic but also offers fast download speed, no bandwidth limits, and guarantees the protection of your private data.
They take customer support inquiries very seriously and do not leave a single ticket unresolved. There are many reasons why NordVPN can be a good substitute for HideMyAss. Read our review on NordVPN for more information on it.
Best HideMyAss Alternatives
The main reason why you would go for HMA is due to the unbelievable diversity of their VPN server network. HMA has servers in over 190 countries, so if you are looking for a VPN server in Equatorial Guinea, Haiti, the Cook Islands, Lebanon, or other unusual locations, HideMyAss is the best option available. Even though HMA has good software and fast serves, security is not a guaranteed feature. When people look for a VPN, the first thing they look out for is security, and not having that renders the VPN pretty much useless. So if you're security conscious, you might want to check all of the alternatives we've mentioned above because HideMyAss is not the VPN for that kind of thing.
ExpressVPN Review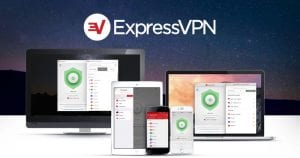 Name: ExpressVPN
Description: ExpressVPN is a VPN service that allows you to browse the web anonymously and unblock geo-restricted sites.
Price: 12.95
Currency: $
Operating System: Windows, OSX, Android, iOS
Application Category: Multimedia
Refund Policy

Speed

Support

VPN Apps