I'm going to jump right into the verdict from the beginning of the article. If you're using Hola's VPN service, stop right away. Free VPNs have given me so much trouble just because I wanted to save up on a few pennies. No, not anymore, and I'm here to advise you to invest in a premium VPN if you care for your privacy and security. With that out of the way, here is the best Hola VPN alternatives' review.
Best Hola Alternatives – Content Index
I don't like free VPNs and I will never invest in one in the near future. I'm sorry, but Hola isn't a choice I recommend to online users no matter how safe they think they are. I warned you, it's time to make a choice. Therefore, take a look at this Hola Alternatives review.
Is Hola Safe to Use?
Well. In simple terms. No, Hola isn't safe to use. This VPN provider and others that offer their services for free are not to be trusted with your private information.
I'm sorry, you guys, you've been compromising everything you hold dear and private if you're still operating with Hola. I mean who would want to work with a VPN that gets these types of negative reviews.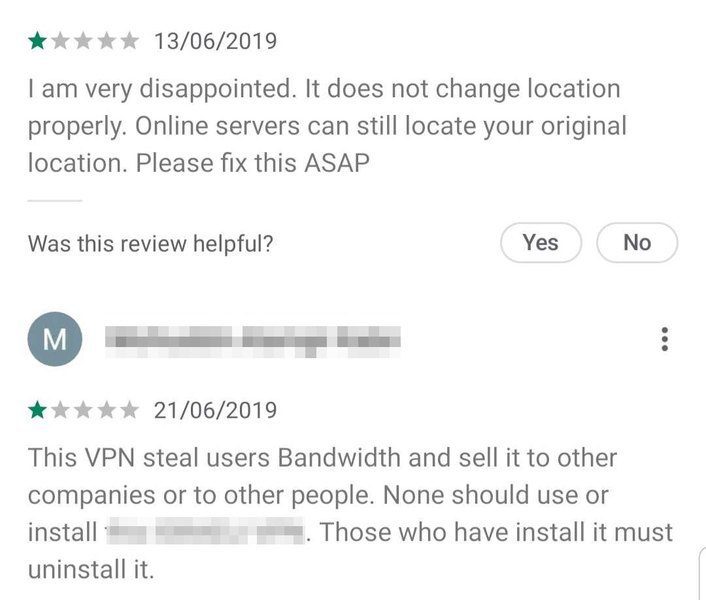 That's certainly not promising huh? Did you check the second one? Well, that's not all. Here's why you can't trust a free VPN provider like Hola:
The biggest issue with Hola is that it is practically selling Hola users' bandwidth to anyone willing to buy. This means all

Hola users are turned into botnets.

Hola does not guarantee traffic encryption. Therefore, you are being left totally exposed online.
It has also been proven that Hola has been testing injected ads into users' browsers.
If you want to unblock your favorite streaming channels on iPhones. iPad. Android. Smart TV. Chromecast, Apple TV. PS4. Xbox. or any other streaming device, Hola will not work for you.
Hola is being advertised as a free product. That's far away from the truth. Free VPN providers are littered with problems. Slow browsing speeds, limited bandwidth, and using browsing history for advertising purposes.
Best Hola Alternatives
Regardless of whether you want to bypass regional restrictions or protect your online privacy, there are plenty of replacements that do a far better job than Hola.
To avoid all of the issues mentioned above, you should only subscribe to VPN services that have a clear ToS and guarantee total data encryption. Let's look at the following safe and secure alternatives.
ExpressVPN – Best Alternative for Hola
ExpressVPN is the top pick to fill in for Hola. I'm sorry, that was the wrong description. A premium VPN such as ExpressVPN doesn't fill in, it's the ultimate alternative. Let's take a look at why it is what it is.
First, it operates across over 148 server location in 94 countries. You have no idea how fast their servers are. I play the likes of Dota 2 and PUBG with not a single glitch.
On the other hand, ExpressVPN also excels in bypassing regional restrictions. Where you able to unblock Netflix with Hola? I think not. A reputable VPN like ExpressVPN can do so with ease. Not even other premium services were able to circumvent Netflix's VPN block.
ExpressVPN's quality features will allow you to achieve better connectivity in high-censorship regions like China, UAE, and KSA. Not to mention their no-log policy which ensures users that their data won't get stored and used by the government in the future.
Pros
VPN locations around the world.
VPN apps for iPhone, iPad, Mac, Android, and PC.
They offer 24/7 customer support.
No dodgy and unclear customer policies.
No bandwidth limit.
Much faster than Hola and other free VPN providers.
No logging of your browsing activity.
Strong data encryption.
Allows up to 5 simultaneous connections.
Cons
You'll find it a bit expensive considering you were using a free VPN.
BulletVPN
BulletVPN is a VPN that offers a 30-day money-back guarantee in case you weren't happy with what they provide. However,  a few years ago, I used BulletVPN for about a month before finally making up my mind on whether to use it or not. Of course, I ended up subscribing to a yearly plan.
Every VPN has its own features and every user has his/her own needs. According to those needs, you pick a provider. BulletVPN focuses more on security.
Additionally, I found out that BulletVPN can easily help me stream 1080p videos. One thing for sure is that there is no buffering that I experienced. They really take care of their servers in terms of speed.
When it comes to privacy, BulletVPN adopts a strict no-logging policy. That means if your government tries to snoop around and collect your data, it will find nothing stored on your browsing activities. This makes BulletVPN a strong competitor in this Hola alternatives bout.
Pros
Server network is small, but so much better than Hola.
Latest encryption and protocols.
154 servers in 55 countries.
30-day money back guarantee.
Very fast speeds.
Works well with Netflix.
Smart DNS feature.
Anonymous torrenting.
1-day free trial.
SurfShark
Third on our list of best Hola alternatives is SurfShark, another provider that promises to hide your browsing history and keep all your online activities safe through their collection of 1000 servers in 60+ countries to connect to.
Unlike the other providers, SurfShark does not limit your concurrent connections to a specific number of devices. Instead, with a single subscription, you get to use an unlimited number of devices simultaneously.
Aside from that, the service has several features that a lot of VPNs nowadays lack. We're referring to an adblocker, multip-hop, as well as the use of the WireGuard protocol.
SurfShark has so definitely proven its place on our list, but there's more to it than sees the eye. Here are the services' pros and cons:
Pros
1000+ anonymous servers in 60+ countries.
Allows unlimited concurrent connections.
Zero-traffic logs.
Unlimited P2P traffic.
24/7 customer support.
Unlimited bandwidth.
Multi-Hop feature.
Ad-blocker.
WireGuard
30-Day refund policy.
Cons
The monthly plan is somehow expensive.
Unlocator – Smart DNS Alternative
Unlocator is a Smart DNS proxy service. Smart DNS is a totally different solution than VPN to bypass all sorts of geographic restrictions. VPN channels all your connection through a foreign VPN server of your choice. Smart DNS, on the other hand, only redirects the bits of your connection that reveal your true location.
Smart DNS can be set up on all streaming devices. Apple TV. Smart TV. Google Nexus Player. Blu-ray. Xbox One. Xbox 360. PS4. PS3. PS Vita. Amazon Fire TV. Chromecast. Roku. iPhone. iPad. Android. are all compatible. Unlocator offers setup guides for all these devices.
Unlocator offers 233+ unblocked streaming channels to choose from.
No need to change your setup each time you want to watch a channel from a different region. Smart DNS unblock channels from various countries simultaneously.
No Internet speed drop. But no data encryption either.
Smart DNS has one main disadvantage over VPN. Some ISPs use DNS Hijacking or Transparent Proxies to stop it from working.
Unlocator has recently added a VPN feature. Now, it can replace the likes of Hola like that. It's safe and easy to use as well.
NordVPN
Security is what it's best known for. NordVPN offers technologies that none of the providers on the list do. For example, imagine you get to encrypt your data twice. Yeah, that's possible with their Double VPN feature. Your traffic passes through two separate VPN servers making it even more secure than ever.
If you download their application, you'll find that it's very simple and easy-to-use. But don't mistake its simplicity for lack of service. The user-friendly app is very advantageous when it comes to those who are still novices in the VPN industry.
As for your privacy, NordVPN adopts a strict zero-log policy, which means that none of your data will be stored. Moreover, this VPN offers more than 5000 servers to connect to. You'll find that very helpful if you want to unblock the likes of Netflix, Hulu, BBC iPlayer, and more

Pros
Overly huge server network.
Very simple apps to navigate.
Double data encryption.
6 maximum device connections.
Malware protection, CyberSec.
Free Smart DNS feature.
7-0day free trial.
Cons
Some servers are a bit slow. (Not slower than Hola)
Somewhat expensive.
Hola Alternatives – The Conclusion
Free VPN providers like Hola might be tempting. However, they're not worth compromising your online security or privacy. Trusted VPNs and Smart DNS proxies are a much safer option to unblock geo-blocked channels abroad. Change your mind, invest in a premium VPN if you cherish what you hold dear in terms of private data, photos, and accounts. Tell me what you think. You do know you can reach out to me in the comment section below, no?
ExpressVPN Review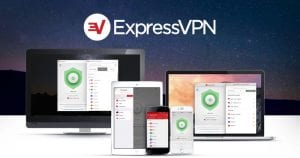 Name: ExpressVPN
Description: ExpressVPN is a VPN service that allows you to browse the web anonymously and unblock geo-restricted sites.
Price: 12.95
Currency: $
Operating System: Windows, OSX, Android, iOS
Application Category: Multimedia
Refund Policy

Speed

Support

VPN Apps