Becoming a digital nomad translates to setting your own work schedule, doing your work wherever you please, and also commanding your rates according to how you see fit. These three reasons probably sum up why so many people get very enthusiastic about the prospects of doing online work that doesn't require them to be based in one particular location. It's a way of life that allows you to travel the world and forge new experiences while still earning from the services that you offer online. Despite all of the benefits that seem to come with this refreshing way of life, you'd still have to deal with a couple of problems, some of them being poor internet connections, and money transfer challenges based on the country that you're in.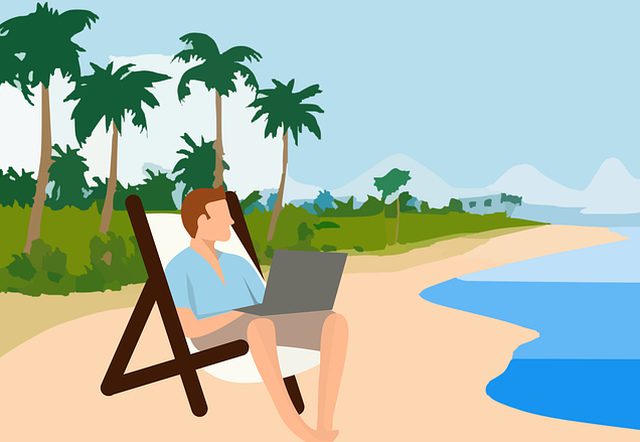 Online Security Issues
If you plan to be traveling often, you're going to be using a lot of the free WiFi that's offered in airports, cafes, hostels, and a bunch of other public places. The connections offered by these sources are not known to be as secure as what you're used to, back home, majorly because a large group of people tends to access the Internet through the same network, and so there are no restrictions to access. This presents an opportunity to hackers since they're able to go through a network's users and identify a number who don't have their security set upright. This allows them to hack into people's accounts and steal valuable information such as your banking details & passwords; stuff you wouldn't want to have in any other person's hands.
VPN for Added Protection
One way to ensure that you're protected from such individuals is to secure your personal connection through a VPN service. Using a VPN involves encrypting your online traffic, thus making it difficult for anyone to have a look at what you're up to online, or even use your connection to gain access to your device.
Another benefit that VPN users get to enjoy is the flexibility it brings about especially when you're staying in a country that's implemented a form of censorship on a variety of online services that are essential to you. It allows you to unblock content that you otherwise wouldn't be able to access by connecting to a server that's based in one of the countries where the site or channel is accessible.
Best VPN for Digital Nomads
Choosing a VPN service that'll keep all your data safe, as well as grant you unrestricted access to sites and channels regardless of your location might be a bit difficult if you're not sure what to look out for. To save you the trouble, we've gone ahead and put together a list of five services that are guaranteed to give you great service, no matter what part of the world you'll find yourself as a digital nomad. Here's our list of the best VPNs for digital nomads in 2021:
1. ExpressVPN
We're starting off with one provider that's widely known for its super fast speeds, and efficient customer service. This happens to be ExpressVPN.
With a reliable network that's present in over over 90 countries, this service allows their customers to choose from IPs that ranging in tens of thousands, thus effectively hiding their actual location.
ExpressVPN also doesn't keep logs of their user's activity, meaning users are able to go about their private business without any worries of their work history being logged.
Protocols such as OpenVPN, PPTP and IPSec ensure a strong encryption for security, and features such as automatic internet kill switch prevent anyone from tampering with your connection.
2. BulletVPN
With over 150 servers in more than 55 countries, BulletVPN is one provider you can count on for a steady & reliable connection, regardless of where your exploits as a digital nomad will take you.
They promise to have your traffic protected with a 256-bit AES encryption, and with the advantage of managing their network, you'll get to enjoy optimum speeds whenever you're online.
BulletVPN also has a no-logs policy in place, meaning they also won't be able to track whatever you're up to online. If you subscribe to their service, you'll be able to have up to 6 devices connected under one account. This is a great opportunity especially if you happen to travel in groups.
3. NordVPN
When it was being set up, the founders of NordVPN were wise enough to choose to have their headquarters in Panama; a country where data retention rules don't apply, meaning they're one of those providers who you're sure won't be keeping a log of your activities.
Users are also able to have upto 6 simultaneous connections under one account, so you can offer one or two of your fellow digital nomads to enjoy online protection through you for free.
The software you get to use is also sure to run on all the major platforms, including Windows, Android, iOS and Mac. Their legion of over 5000 servers is sure to keep you connected regardless of wherever you may be.
Wind Up on The Best VPN for Digital Nomads
When working remotely, you need a provider that ensures you're able to work around all the problems you're likely to encounter in the different parts of the world. The top 4 that we've mentioned above are able to help you out a lot, and ensure you're able to deliver on expectations in spite of wherever you may be.
ExpressVPN Review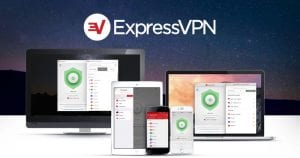 Name: ExpressVPN
Description: ExpressVPN is a VPN service that allows you to browse the web anonymously and unblock geo-restricted sites.
Price: 12.95
Currency: $
Operating System: Windows, OSX, Android, iOS
Application Category: Multimedia
Refund Policy

Speed

Support

VPN Apps