Are you using OpenELEC to run Kodi? Are you having problems installing a VPN onto OpenELEC? Boy, do we have the solution for you. Read on to learn (1) how to install a VPN onto OpenELEC and (2) the best VPNs that you can use.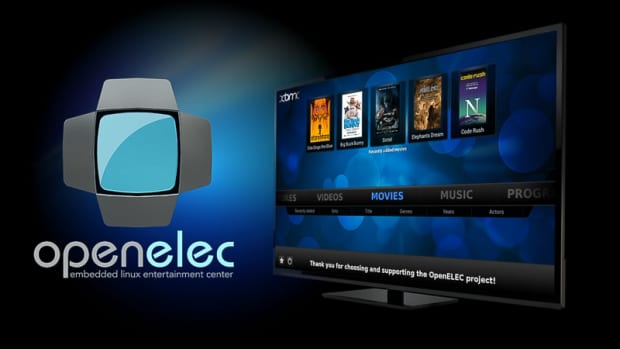 Content Index
---
What is OpenELEC for Kodi?
This is actually pretty cool. OpenELEC is a Linux-based operating system. Actually, it's a "just enough operating system". A JeOS is an operating system that has "just enough" resources to run a particular software. A JeOS is used to support smaller, faster, and more secure applications. OpenELEC is that, for Kodi.
In other words, you can install OpenELEC onto your PC and get yourself your own home theatre by turning your computer into a Kodi media center.
How to Install OpenELEC on Your HTPC
OpenELEC is completely open-sourced, which means you can download it from its official site for free. Unlike "free software" you can get off the internet, open-sourced software is software that is developed and released into the world not for profit, but for advancements. Developers are able to download OpenELEC and tinker with it however they please. Usually, the same people often release whatever upgrades they've made to the software so that other people can use it too.
This is a great option in the technological world. It promotes faster advancements and a sense of commonality within the academic and tech world. The only problem with open-sourced tech is that it's a little difficult for non-tech savvy folks to work with.
Luckily, OpenELEC's site has a list of guides to help you install the OS onto a variety of devices. The general installation process is relatively simple, all you really have to do is:
Install OpenELEC onto a USB drive from your computer.
Plug in the USB drive onto the system you want OpenELEC to run on.
Install OpenELEC by booting your system after plugging the USB.
Sounds simple, right? What you need to keep in mind though is that OpenELEC is still an open-sourced product.
Usually, this means that the software is highly configurable, and will have different installation methods based on the equipment you're using. If you're using a Nvidia or an AMD graphic chipset, or want to use something to transfer the data other than a USB, I suggest you follow the directions found in this guide.
Best VPNs for OpenELEC – Short Version
If you're already aware of what a VPN can do for you, then there's no need to read the "long" version. Here's a list of the best VPNs you can use for OpenElec:
Best VPNs for OpenELEC – Long Version
I want to start this section by saying that the reasons you should be using a VPN (short for Virtual Private Network) are purely for your online privacy and for accessing geo-blocked content. This article in no way supports the use of a VPN for illegal reasons. You should be using a VPN because:
It encrypts your data and protects you from threats and attacks.
A VPN re-routes your traffic through a secure tunnel, making it difficult for third parties (ISPs and Government surveillance agencies included) to spy on your traffic.
It prevents ISP throttling and DNS leaks.
For all of these reasons, and more, you should definitely be using a VPN at all times. As for the best VPNs to use with OpenELEC, here's the detailed "long" version of the list above:
ExpressVPN
Known as the best VPN on the market, ExpressVPN is the first suggestion for the best OpenELEC VPNs. It has over 2000+ servers located in more than 94 countries, giving you true access to almost any geo-blocked site you run into. As for the security aspect of ExpressVPN, you can rest assured that you're always protected with its military-grade 256-AES bit encryptions and their latest VPN protocols. ExpressVPN also has:
Fast download speeds
Stealth servers for regions with heavy online censorship
A Smart DNS feature
A strict zero-log policy
5 simultaneous device connections
A 30-day money back guarantee
You can get a better picture of all that ExpressVPN has to offer in our in-depth review here.
BulletVPN
The second VPN I'll be suggesting is BulletVPN. BulletVPN is known as streaming and P2P supporting VPN, which means you can count on their optimized servers for a fast internet connection. BulletVPN has a large server network (154 servers in 55 countries) as well as a range of features that make it a top-tier VPN:
A Smart DNS feature
A zero log policy
5 different VPN protocols
Military grade encryptions
A 30-day refund policy
You can read the full BulletVPN review here for a better idea of what this provider has to offer.
NordVPN
If you're into extra features, NordVPN has got a few surprises for you. With 4000+ servers in more than 59 countries, NordVPN makes sure that any content with a geo-block can be accessed with ease. NordVPN also has designated servers specifically optimized for uninterrupted streaming. Its other features include:
Tor integration
Andi-DDOS attack protection add-on
Ad-blocker add-on
6 Simultaneous device connections
Double VPN
2048-bit SSL encryption
You can find NordVPN's full review here.
How to Install a VPN on OpenELEC
There are two ways for you to install a VPN on OpenELEC. The first way is to run a VPN app on your HTPC in the background, and the second is to get the Zomboided add-on for Kodi.
Remember, OpenELEC is a Linux-based OS, which means that there's a little bit of work needed to install a VPN. In other words, you'll only be able to install a VPN app onto OpenELEC if the VPN you're using supports native Linus applications. ExpressVPN is one of the few VPN providers that have a native VPN app for Linux devices.
If your VPN subscription doesn't happen to have a native VPN app for Linux devices, you can use the second method: by getting Zomboided. Our VPN expert Charles has already discussed how to install Zomboided onto your Kodi player, and it's very similar to installing it onto OpenELEC. All that changes is one step: You don't need to install OpenVPN first since OpenELEC already has that as a default protocol.

OpenELEC – Final Thoughts
It's important to have a VPN working alongside Kodi. You want to be able to unblock geo-restricted content while benefiting from the security a VPN gives you. I do want to point out, though, that while the use of a VPN is completely legal (and so is the use of Kodi), using either software for illegal reasons is still punishable by the law. Neither the VPN Guru nor any of the services we discuss support using a VPN or other software for illegal purposes.
Best VPN for OpenELEC
Access to Geoblocked Content

VPN Apps

Speed

Support

Refund Policy