Just as the name might suggest, CuriosityStream is a streaming service that seeks to answer your most pertinent questions. The channel does that through its large collection of documentaries that span across all genres. The service is available in the US and 196 other countries. Despite that, not everyone has access to the same content. This spells a huge problem especially for viewers that tend to travel a lot. However, all can be fixed with the use of a VPN.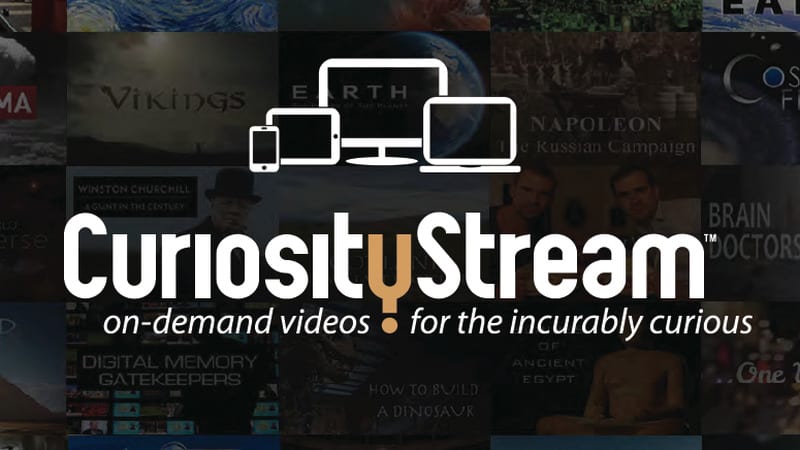 What's CuriosityStream?
Launched by Discovery Channel founder John Hendricks in 2015, the platform has about 1800 films in its directory. It provides both original and acquired content. The service offers content in both HD and 4K quality. However, you'll have to pay just a bit more for the 4K quality content. Subscribed users are assured of no ad interruption once a show starts. Not to mention the opportunity to stream from as many devices as they want. The service also adjusts viewing quality to the speed of a user's Internet connection. So, if you want to stream in 4K, then you need speeds of at least 25 MBps.
The service mainly consists of programming that's based on history, arts, science as well as religion. For the very low fee of $3 a month or $30 a year, subscribers get to access a library of content that consists of stand-alone shows, as well as multiple episode documentaries. The service is great for young minds hoping to build on existing knowledge, as well as old ones who want to learn more on a particular subject.
As one of the few subscription services whose tiers are solely based on the quality of your streaming, Curiosity Stream is sure to be a favorite among documentary lovers. 
How To Unblock CuriosityStream Outside the US
The Curiosity Stream site relies on a user's IP address to decide whether or not to grant them access. This Internet Protocol or IP address is meant to relay information such as a user's location or identity to a site they're visiting. The only way to easily access CuriosityStream outside the US is after you're able to manipulate your IP address and hide your location. The most reliable way of doing this is through the use of a VPN. Check out how you can do so below:
Sign up with a VPN provider. ExpressVPN is highly recommended.
Download and install the VPN client on your Android, iOS, PC, or Mac.
Sign in with your VPN account and connect to a US server.
Launch CuriosityStream.
Enjoy the best documentaries ever on this mega streaming platform anywhere.
The next solid step is identifying which service you ought to subscribe to. A look at the market will tell you that these services are so many within the industry. This might make choosing one particular VPN difficult. To try and help you out, we've put together a list of providers that we know are the best in the game. Here is our list of the Best VPNs for CuriosityStream:
Best VPNs for CuriosityStream
A VPN or a Virtual Private Network consists of a group of servers that are based in different parts of the world that allow for access to different sites or channels once you connect to them. Establishing a connection allows you to manipulate your IP address. If you connect to a remote server that's based in the US for example, the details in your IP address will change to show that you're connecting from the US. This means your actual location gets hidden.
Using a VPN also allows you to benefit from a large base of other advantages. Being connected to a VPN means your traffic gets encrypted. This helps keep away any form of intrusion from online hackers who may want to steal your private data. Using a VPN is important especially if you tend to rely on public networks such as those offered in restaurants or airports. These tend to be breeding grounds used by hackers to capture their victims.
1. ExpressVPN
ExpressVPN has a very solid system behind it that ensures all its subscribers get the best possible protection. Based in the British Virgin Islands, the service provides access to close to 2000 servers and has security that's based on 256 bit AES encryption. Subscribers also get to choose which VPN protocols to use from a list that includes SSTP, PPTP, L2TP/IPSec, and OpenVPN. With an allowance of up to 3 simultaneous connections per account, ExpressVPN users get to protect more than one of their devices.
ExpressVPN's servers offer up to 200,000 IPs for its subscribers to choose from. It does so while also having a string of obfuscated servers for users in highly censored countries to rely on. The provider also makes it possible for users to choose which parts of their traffic to encrypt thanks to its split tunneling feature. ExpressVPN also has a highly responsive customer care team that can be contacted through social media, live chat messaging or even emails. They are available for help 24/7 and are sure to help solve whatever issues. To learn more about ExpressVPN, take some time to go through our more detailed ExpressVPN Review.
2. BulletVPN
BulletVPN has been around for quite some time now, offering top security and privacy services to customers all over the world. The provider has more than 150 servers across 55 countries, with most in the US, guaranteeing seamless access to CuriosityStream wherever you are.
Also, BulletVPN has dedicated servers for UltraHD streaming. When we tested its speeds, we never witnessed any buffering issue, nor did we lose the quality of our videos.
Moreover, BulletVPN allows 6 simultaneous connections, Smart DNS proxies, as well as a kill switch. Not to mention its own Bullet Shield feature, which doesn't allow internet connection if a VPN one is not established.
Finally, BulletVPN provides a 30-day refund policy. But before you get to that, you can contact their customer support and benefit from a 1-day free trial. For more info, check this full BulletVPN review.
3. NordVPN
With up to 4000 servers, the most added features, a secure 256 bit AES encryption, and reliable customer care, NordVPN makes a strong case as a provider that streamers ought to consider. The service has its headquarters in Panama, and this is so as to prevent any interference by data regulatory authorities as they conduct their work.
NordVPN by far has some of the most advanced online security technology, with one of its most unique features being its Double VPN encryption. This feature allows users to route their traffic through two servers instead of one, doubling the level of encryption that users get to enjoy.
The service adopts a strict zero logging policy where user data never gets shared out. Users also have the opportunity to have up to 6 more devices connected to their service. The six device limit is allocated per account, and done so at no added cost.
NordVPN also offers CyberSec and SmartPlay software, where the former keeps away ads and malware, and the latter hides your location. This makes it possible to access geo-restricted content and services such as CuriosityStream. To find out more about NordVPN, go ahead and read through our more comprehensive NordVPN Review.
Conclusion on The Best VPN for CuriosityStream
With streaming now becoming a daily habit for most people, using a VPN helps ensure that no restrictions prove to be an obstacle for anyone using a streaming service. In case you have any questions or comments, feel free to share them in the comment section below and we'll be happy to respond.
Best VPN for CuriosityStream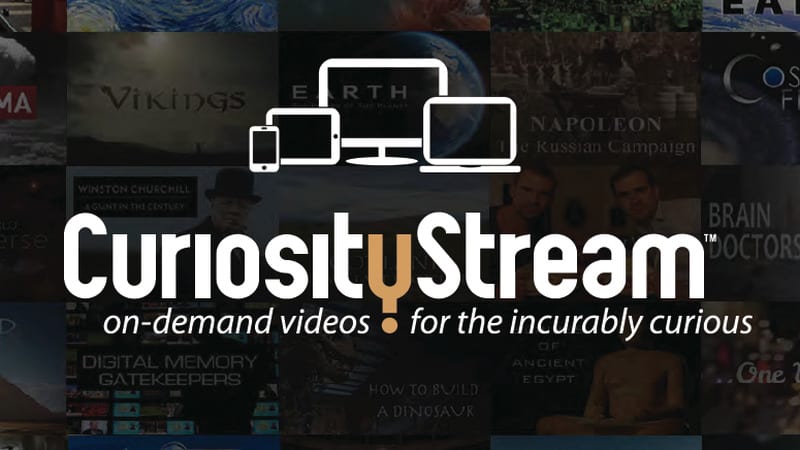 Name: ExpressVPN
Description: ExpressVPN is a speedy, easy-to-use VPN, and completely reliable.
VPN Apps

Access Blocked Content

Speed

Support

Refund Policy