Best Alternatives for IPVanish
|
Is there a better alternative for IPVanish? Private connections, online freedom, and good services are key components of the VPN service provider IPVanish. You can tell it's a secure provider from its name for it represents exactly what IPVanish does. This VPN makes your real IP address disappear so that neither your identity nor online activity is exposed to public eyes. Your data is safe with IPVanish, and that's probably the single most important aspect of any top VPN service provider. Their pricing plan is reasonable, it's neither the most expensive nor the cheapest as it seems to hover in the middle of the market with their pricing model. IPVanish doesn't lack features that are deemed as a huge necessity. They cover all the basics, security, functionality, and anonymity.
However, the provider still doesn't strike many as a mind-blowing VPN service. As mentioned in the IPVanish review we've published, the fact that it's based in the US can be a bit worrying, regardless of their zero logs policy announcement. Owing to their location, the encryption methods they use are the same as the ones used by the US military, and server switching is unlimited for maximum protection. If you don't want to take our word for it, you can ask NBC News, Mashable, TechRadar, CNN, and Lifehacker who proudly recommend IPVanish. According to Tom's Guide, "IPVanish is the most complete VPN service we tested." With that being said, let's find out just how good IPVanish is, and what are the service providers that qualify as its substitute.
Best IPVanish VPN Alternatives Summed Up
We've conducted various tests to find the best alternative for IPVanish. Here are the results:
Why Look for IPVanish Alternatives?
The company has built up a loyal customer base throughout its 15 years of experience, but that hasn't kept people from looking for other alternatives. Not having a long free trial period and only a 7-day money-back-guarantee is not that compelling. The time limit is restricting and is just not enough time for people to make up their minds. There is no live chat or telephone available for customer service, which can be a bit discouraging for first-time subscribers. Even though their price range is pretty much acceptable, it still is more expensive than other competitors. Below are the reasons why customers look for IPVanish alternatives:
Expensive: 11.99$ a month is expensive compared to the basic services IPVanish offers.
Unattractive interface: The app isn't that pretty as the green and black color scheme is uninviting.
Not fast: Despite what they advertise on their website, according to many of its users, IPVanish is not the world's fastest VPN.
Beginner unfriendly: The software design can be a bit hard for those newcomers who still don't know their way around a VPN.
Netflix blocked:  IPVanish servers fail to unblock Netflix.
Free IPVanish Alternatives
A free VPN is never an option. Usually, when something is free, we can't help but wonder what's the catch? The catch here is that they are untrustworthy and unsafe. Even with the existence of legitimate free VPN service providers, your device might end up downloading a virus or you might be subjecting your data to malicious attacks. There's no reason why you should go down that road when you can pay cheap for a service provider that will value the trust you put in them. Here's a list of some free VPNs you should stay away from.
Spotflux
Hola
TigerVPN
Hotspot Shield
Why Are Free VPNs Unsafe?
You would be compromising your own privacy and putting your data at risk. Remember that the only reason we go looking for a VPN is to ensure privacy and security, both of which are not retained by free VPNs. For further elaboration as to why you shouldn't under any circumstance use free VPNs, keep on reading.
They could sell your bandwidth to third party advertisers.
They do not encrypt your data, which means your not safe online.
Most free VPNs are very slow due to high traffic.
Free VPNs store logs of your online traffic and activities.
They take you to websites that could potentially be malicious without your permission.
Some free VPN apps have hidden malware that can steal your data by sending you spam emails, stealing your credit card details, making your device inaccessible or hacking into your online accounts.
They push ads onto the sites you visit.
We personally recommend that you pay for a VPN Service and ditch the idea of getting a free one. The best thing you can do is research the many VPN services until you find the one you are most comfortable with. If you came across IPVanish, and you weren't so hyped about it, you can always check its alternatives.
Best IPVanish Alternatives
1. ExpressVPN
ExpressVPN is more expensive than IPVanish with a price of 12.95$ per month but with good reason. Their wide range of features offered means that the service is dedicated to all kinds of people.
Though ExpressVPN doesn't offer a free trial, they do offer a 30-day money-back guarantee. There's a lot to love about ExpressVPN, but their intuitive user interface is by far their best feature.
The service can be used on up to five devices simultaneously as opposed to IPVanish which has unlimited simultaneous VPN connections. With ExpressVPN, there's no service too major for unblocking, including Netflix.
So if you're looking for a replacement for IPVanish for failing to bypass Netflix, sign up for ExpressVPN. You also get unlimited bandwidth, unlimited speed, and unlimited server switches. To learn more about all the features ExpressVPN has to offer, make sure to take a look at our ExpressVPN review.
We've previously published an ExpressVPN vs IPVanish comparison in case you want to get a better insight on these two square off against each other.
2. BulletVPN
They allow up to 6 simultaneous connections- which is less than what IPVanish offers- but they do offer a free Smart DNS service with their subscription.
BulletVPN costs 10.95$ per month which doesn't make that much of a difference. Like ExpressVPN, they offer a 30-day money-back guarantee, as opposed to IPVanish's 7-day trial.
They have a feature on their website dedicated to their ability to unblock Netflix. "Watch American Netflix in UK, Australia, Canada or anywhere else in the world instantly."
This proves how big of a deal unblocking Netflix is to people. They offer blazing fast speeds, and host servers in tier-1 countries, which is why you won't experience speed loss with your connections.
Finally, and most importantly, they have an easy setup and a simple user interface. Read our BulletVPN review to find out more about everything this VPN service provider has to offer.
3. Surfshark
Surfshark is another great alternative for IPVanish as it boasts some of the greatest features in the industry. First, we'll start with the Smart DNS service that IPVanish doesn't have. Surfshark does offer such a feature and allows you to bypass regional restrictions wherever you are.
Second, if you're looking for unlimited simultaneous connections, Surfshark has been offering that since its day of inception. Moreover, the provider is well-known for outstanding unblocking capabilities. That's more than we can say about IPVanish as it always has a problem with Netflix.
Now, the price might be more expensive, but the features are definitely richer. We have CleanWeb, Double VPN, a kill switch, and a robust user-friendly application. Check more in this Surfshark review.
4. Unlocator
Although Unlocator did not start as a VPN provider, it now works as a hybrid (VPN and Smart DNS). Both its VPN and Smart DNS proxy can bypass geo-restrictions including those of Netflix USA.
Unlocator has several servers around the world, and also can unblock several VPN banning channels. When it comes to pricing, Unlocator has it all for all kinds of users. Unlocator's monthly subscription kicks in at 4.9$ for Smart DNS and 9.99 for both services.
This gives streamers the choice to purchase a cheaper subscription if they only care about streaming content. Finally, the best part is that Unlocator offers a 7-day free trial (No credit card needed). Not to mention a 30-day refund policy afterward. For more info, check this  Unlocator review.
4. NordVPN
NordVPN is surely one of the most popular service providers around as it takes no effort or tech background to download and use. The 30-day money-back guarantee gives you no reason to not give NordVPN a try.
They have everything to offer. They're fast, super secure with plenty of servers all around the world. IPVanish is secure, but cannot compete with NordVPN's double encryption VPN and strict no-logs policy.
NordVPN is also one of the few VPNs that successfully get around Netflix's VPN block. With all the incredible features this VPN service provider has to offer, one can't say that 11.95$ a month is too much. We've covered all of NordVPN's pros and cons in our NordVPN review.
Best IPVanish Alternatives
To those of you who want to surf the web without worrying about hackers or intruders, they should highly consider IPVanish. Although it lacks the fancy features that bring it on equal footing with its competitors, its cost and services make up for its shortcomings. If security is your top priority, then don't even think twice about subscribing to IPVanish's services. However, fast speeds and unique features are just not their strongest elements. To sum up, IPVansih has a well-established, strong reputation in the industry, and will provide you with the security you ask for. Do you think there's a need for an IPVanish alternative? Let us know in the comment section below which VPN service provider make the best replacement for IPVanish.
ExpressVPN Review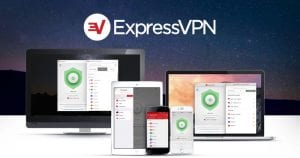 Name: ExpressVPN
Description: ExpressVPN is a VPN service that allows you to browse the web anonymously and unblock geo-restricted sites.
Price: 12.95
Currency: $
Operating System: Windows, OSX, Android, iOS
Application Category: Multimedia
Refund Policy

Speed

Support

VPN Apps