ExpressVPN vs IPVanish: The Ultimate VPN Comparison. Due to the VPN market becoming more and more congested nowadays, it is becoming quite difficult to decide which service to subscribe to, especially if the person that has to make that decision doesn't really have any real experience in dealing with VPNs. A little research should allow them to come up with a list of 5 top picks, and of those five, ExpressVPN and IPVanish are two providers that cannot miss out on the list. Both of them are popular, well-respected VPN services. But which one comes out on top in 2020? Let's find out.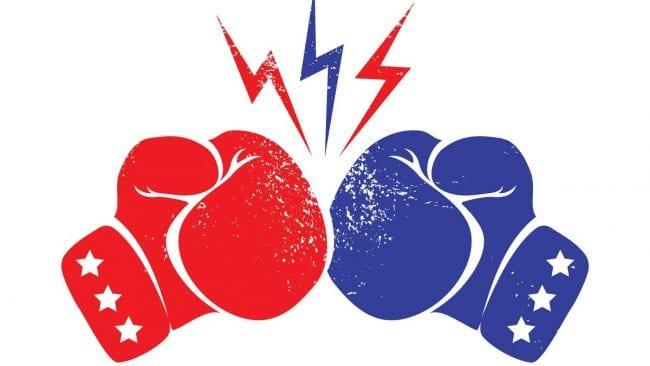 ExpressVPN vs IPVanish Content Index
Based on our evaluation criteria, we found out about several important ways in which ExpressVPN and IPVanish differ. In this review, we're going to be looking at some of the factors that might help you distinguish between the two so that you're able to make an informed decision. Feel free to read our IPVanish review as well as full ExpressVPN review for even more details about each VPN's features. 
ExpressVPN vs IPVanish: Pros and Cons
Before we get to the comparison guide, let's talk about what we liked and disliked about ExpressVPN and IPVanish as a start:
ExpressVPN
Pros
Servers in 94 countries.
Torrenting/P2P support.
Military-grade encryption.
Five simultaneous connections.
Supports major streaming channels
30-day refund policy.
Easy-to-use apps.
Smart DNS feature (MediaStreamer).
Browser extension.
Split-tunneling.
Cons
Slightly more expensive than IPVanish.
No free trial.
IPVanish
Pros
Servers in 60 countries.
P2P friendly.
Military-grade encryption.
Ten simultaneous connections.
Easy-to-use apps.
Browser extension.
Split-tunneling.
Cons
Can't unblock major streaming services
No free trial.
7-dat refund policy.
No Smart DNS.
Based in the US.
ExpressVPN vs IPVanish: Software
Just like its app version, IPVanish's PC application allows users to set up a wide range of things, as well as keep everything secure by providing options through which you can change your password.
You're also able to change your VPN protocol and startup options, though features that you'd expect to find such as Web RTC protection, DNS leak prevention, and a kill switch are oddly missing.
Its PC app also allows you to get real-time information about the server you're connected to, and it provides you with options you can use to pick your specific connection preferences.
ExpressVPN's computer app seems to have been designed with ease of use in mind, coupled with a few graphics tweaks that make it quite enjoyable to interact with.
Unlike IPVanish, extra features such as switching protocols and an internet kill switch are included here. Despite IPVanish having so many options to deal with, ExpressVPN comes out on top here since its application is more reliable, and has the kind of features you'd want from a VPN service.
The Website
A provider's website also bears a lot of significance especially for users who have encountered a problem and they'd like to do a bit of research before contacting customer care.
Once you log on to IPVanish's site, you'll see a bunch of images and a lot of text where most of the advantages of signing up with IPVanish are clearly outlined. There's also a forum where users get do discuss among themselves about issues regarding their service.
ExpressVPN also has an image-rich site, with great navigation tools and a tutorial section that should get you acquainted with the basics of using the service.
Mobile App
The two VPN services both come with mobile apps that allow you to configure your connection while on the go. That of IPVanish allows you to customize and configure a wide variety of settings, and also get a lot of feedback about your connection.
It allows you to change the protocol, view your billing balance, change which servers to connect to automatically and also set whether or not to always have your VPN service on. This is what it looks like:
ExpressVPN's app, on the other hand, must be applauded for its great design, being very similar to that of its PC counterpart. We were able to establish a connection seamlessly as it took it mere seconds to finalize. 
It's a very simple app that anyone can use even if they don't have enough knowledge about Virtual Private Network. This is how it looks like:
The performance of both applications is also equally impressive since none of them show any signs of lagging. Overall, IPVanish allows you to tweak a whole lot of things, while ExpressVPN has a great graphic user interface making it quite easy even for a first-timer to get around the app.
One more thing we have to mention is that ExpressVPN failed to add a kill switch within its Android app. Users can activate it on the IPVanish client, which gives a huge advantage in this department.
Additional Features
With every provider, there are a number of factors that work together to make the service it provides unique. Think of these factors as unique selling points.
IPVanish, for instance, provides for up to 10 simultaneous connections, with the industry-standard being 3. ExpressVPN, on the other hand, is quite limited in this area, providing for only 5 simultaneous connections.
IPVanish is also lacking when it comes to extra features since they don't really provide as many added features outside the provided ability to extensively customize your configurations.
The Ultimate App for Kodi
Most Kodi users prefer to install their Kodi app on an Amazon Fire Stick or Android TV Box. IPVanish's VPN app is perfectly compatible with both devices.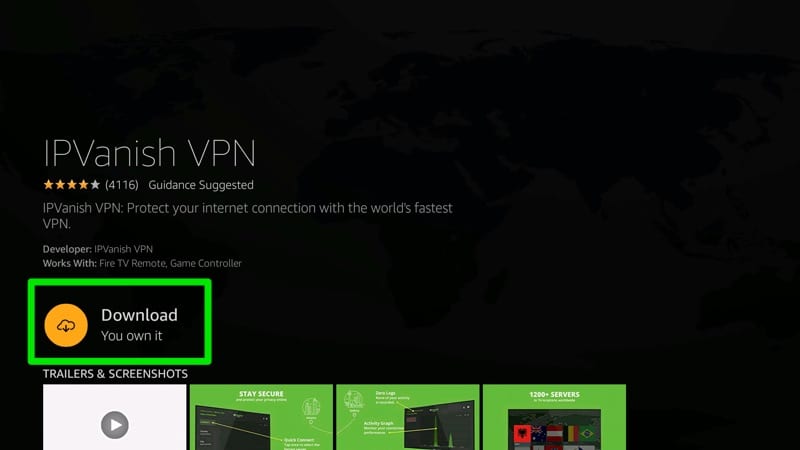 ExpressVPN's application can also be easily installed on the Amazon Fire Stick, which makes both providers completely compatible with the popular platform.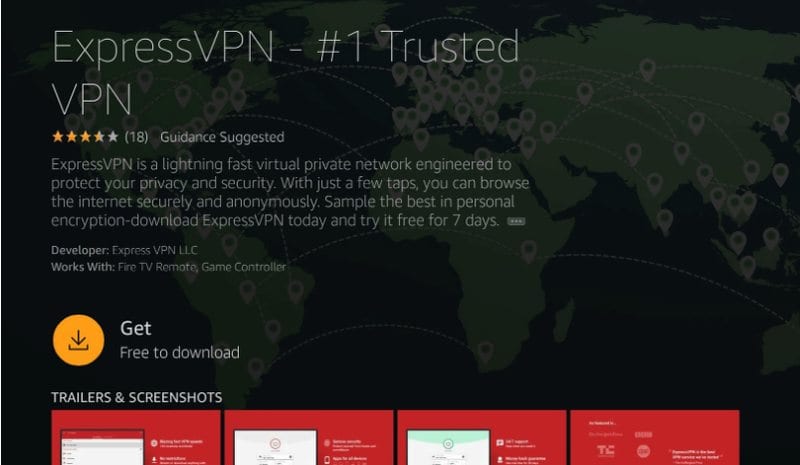 So, if you're looking for a VPN service provider to use with Kodi, you can use both ExpressVPN and IPVanish as they are two of the few VPNs that have a compatible client with Fire Stick.
ExpressVPN vs IPVanish Global VPN Server Network
One of the factors that define the kind of service you should expect from your provider is the number of servers that they have under their network.
IPVanish has a vast network of over 75 server locations distributed in over 60 countries. Most of their servers are based in the US, as they host around 800 servers. However, IPVanish does support other countries, including: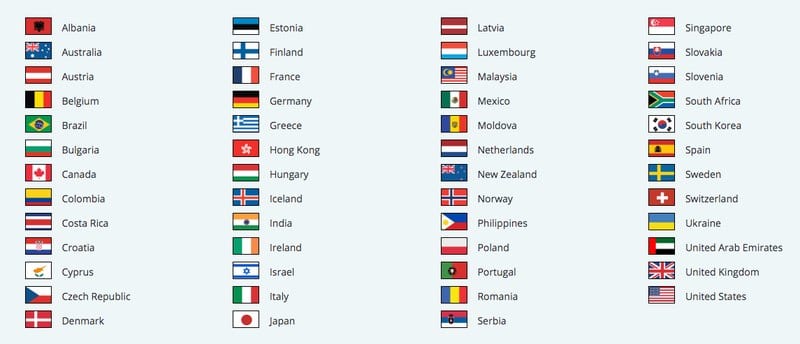 The Americas
United States
Canada
Mexico
Costa Rica
Brazil
Colombia
Chile
Argentina
Asia
South Korea
Japan
Singapore
Hong Kong
Israel
India
Malaysia
Philippines
Taiwan
UAE
Oceania
Africa
Europe
Germany
United Kingdom
France
Netherlands
Sweden Norway
Italy
Czech Republic
Luxembourg
Portugal
Bulgaria
Spain
Serbia
Switzerland
Hungary
Romania
Denmark
Moldova
Slovakia
Ireland
Slovenia
Finland
Poland
Albania
Austria
Iceland
Greece
Latvia
Ukraine
Estonia
Cyprus
Belgium
We weren't that impressed with the server distribution seen above. IPVanish only focuses on servers in Europe and the United States, as it left regions such as Oceania and Africa almost uncovered.
As for ExpressVPN, the provider does well with its 160+ server locations across 94 countries. This wide variation of servers allows users to access geo-restricted content from almost anywhere.
The difference between both VPNs is that ExpressVPN focuses on giving more options to users. An ExpressVPN subscriber can connect to any server in the following countries: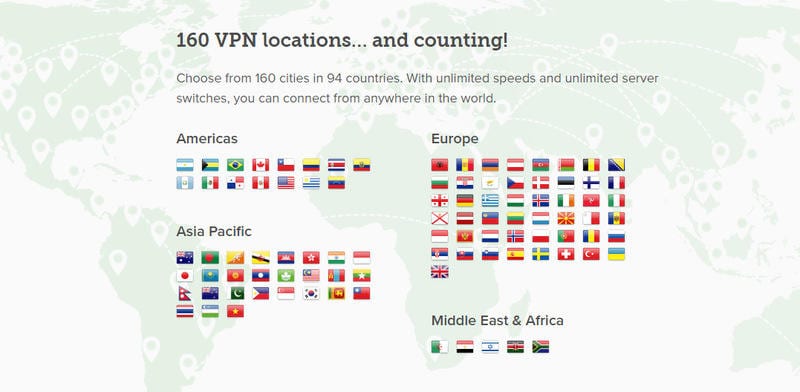 The Americas
Argentina
Bahamas
Brazil
Canada
Chile
Colombia
Costa Rica
Ecuador
Guatemala
Mexico
Panama
Peru
United States
Uruguay
Venezuela
The Middle East and Africa
Algeria
Egypt
Israel
Kenya
South Africa
Asia Pacific
Australia
Bangladesh
Bhutan
Brunei Darussalam
Cambodia
Hong Kong
India
Indonesia
Japan
Kazakhstan
Kyrgyzstan
Laos
Macau
Malaysia
Mongolia
Myanmar
Nepal
New Zealand
Pakistan
Philippines
South Korea
Sri Lanka
Taiwan Thailand
Uzbekistan
Vietnam
Europe
Albania
Andorra
Armenia
Austria
Azerbaijan
Belarus
Belgium
Bosnia & Herzegovina
Bulgaria
Croatia
Cyprus
Czech Republic
Denmark
Estonia
Finland
France
Georgia
Germany
Greece
Hungary
Iceland
Ireland
Isle of Man
Italy
Jersey
Latvia
Liechtenstein
Lithuania
Luxembourg
Malta
Moldova
Monaco
Montenegro
Netherlands
North Macedonia
Norway
Poland
Portugal
Romania
Serbia
Slovakia
Slovenia
Spain
Sweden
Switzerland
Turkey
Ukraine
United Kingdom
ExpressVPN vs IPVanish: Speeds
IPVanish and ExpressVPN both didn't do too bad when it came to reviewing their download speeds, with both scoring good results. But we're here for a comparison, which is what we'll be presenting below after a few tests performed using both services.
ExpressVPN
We ran a few tests on several ExpressVPN servers to determine how much its encryption might affect our internet connection. Here's what we got:
As a start, we've put our connection to the test without connecting to a VPN server.
Next, we used a nearby server to our actual location and the results were very good. Our internet connection showed only a 7% drop, which is more than enough to stream content in UHD.
Finally, we connected to a distant server. Our speeds did drop even more and recorded around a 23% drop. While the speed took a decent hit, it's still very good considering how far the server is from our location.
In general, ExpressVPN delivers excellent speeds and we can say that whatever speed claims they have on their website, they're true.
IPVanish
Now let's talk about the other competitor in this comparison guide. According to IPVanish's website, they state that they're the fastest VPN out there. Is that true? Let's find out:
The image below represents the results we got without using IPVanish.
Now, the results shown in the next image illustrate what we got after connecting to a server near our actual location. The speeds are good, but we got a 10% drop, which is more than we got with ExpressVPN.
Just like we did with ExpressVPN, we connected to a distant IPVanish server. The speed dropped, even more, scoring a 16% drop. Technically, that's better than what we got with ExpressVPN.
Both of these services showed excellent results in terms of speed. We can say that ExpressVPN and IPVanish deliver what the state on their website and that's perfect speeds for streaming, torrenting, and browsing.
ExpressVPN vs IPVanish for Unblocking Restricted content.
In case you're looking for a VPN to unblock American Netflix outside the USA, you're better of signing up with ExpressVPN. Most of IPVanish's American VPN servers fail to unblock Netflix USA, but a few of them do.
First, we did a few tests on ExpressVPN's capability to bypass regional restrictions. The results were excellent despite a minor setback we came across while accessing Amazon Prime.
Let's see what we got:
Netflix: Netflix assigns a certain catalog based on the user's country, which is a type of geo-restriction. However, the streaming giant also applies one of the toughest VPN bans in the world. If a VPN isn't qualified enough for the task, the user will get blocked. The first American server we used managed to unblock American Netflix in our region, which gave a solid idea at how capable ExpressVPN is in this department.
Hulu: We used the same American server while trying to access Hulu. Well, it worked, the service was successfully unblocked outside the United States. So far so good, ExpressVPN.
Amazon Prime: We're still connected to the American server we used with Hulu and Netflix. However, this time around, our luck ran out and Amazon Prime blocked our access. This wasn't the case for long. We then connected to a different ExpressVPN server in the United States, launched Amazon Prime, and streamed the Tick with ease. So, basically, ExpressVPN can unblock Amazon Prime anywhere.
BBC iPlayer: Finally, we headed to the United Kindom as one of the most popular streaming services resides there, BBC iPlayer. The service uses the same technology the aforementioned channels use to block VPNs. After connecting to a UK server, the channel was easily accessed.
So, basically, ExpressVPN is an excellent candidate to watch top streaming channels around the world.
What About IPVanish?
IPVanish, on the other hand, did not require the effort of testing its services. We spoke to the support team and asked about their unblocking capabilities. This was their reply: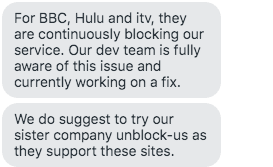 IPVanish publically admits of being unable to unblock these streaming channels using its servers, which means that ExpressVPN is, without a doubt, the superior VPN for the job.
Smart DNS
Unblocking content does not only rely on getting an IP address in the channel's country. VPNs now use another technology to bypass regional restrictions, Smart DNS Proxies.
A VPN's encryption is the ultimate way to secure a user's data while browsing the web. However, it doesn't come without a price, and we're not talking about the subscription fee.
When a VPN connection is established, the encryption will cause a drop in the internet speed, which can be a bit daunting considering users like to stream their content in full HD nowadays.
That's why some provider presents an alternative in the form of Smart DNS. In ExpressVPN's case, users get to use their MediaStreamer service to unblock dozens of channels around the world.
However, those who pick IPVanish will see that a Smart DNS service is nowhere to be found as the provider does not have one. We spoke to their customer support, and this was what they had to say:
According to IPVanish's support team, there are no plans of including the feature in the near future. They did insist of using their sister company instead, which we considered to be a major disadvantage if we were to compare with ExpressVPN.
P2P Support
One of the best qualities of those two VPNs is that they both support torrenting. In fact, we couldn't find a specific server list for that. We've seen other VPNs that highlight the servers you can use for such actions.
However, when it comes to these two, we were impressed to find that all of their servers are P2P friendly. We contacted their live chat support. First, we have IPVanish that had the following to say: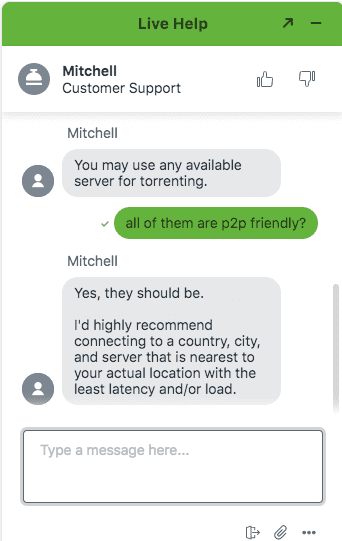 ExpressVPN was no different. It also supports P2P actions on all of its servers across 94 countries. According to their website:
"Connect to any of 160 VPN server locations in 94 countries. Or let Smart Location choose the optimal location for your network."
We can conclude here that both providers are well optimized for torrenting no matter what the country users reside in is.
ExpressVPN vs IPVanish: Security
The same case applies here since both services have largely the same VPN protocols. They both offer PPTP, L2TP, and OpenVPN supported by a 256-bit AES encryption. 
Moreover, both of these services include a kill switch in their application. It's a technology that terminates your internet access if a sudden drop in the VPN connection occurs.
This prevents user traffic flowing back through their ISP's servers, compromising everything they were doing while connected to a VPN. We checked the feature in both providers. However, as we mentioned above, ExpressVPN does not offer the service in its Android applications, which is considered as a con to us.
On the other hand, the services include a split-tunneling feature. The technology allows users to select the apps they wish to encrypt using a VPN and the ones they don't.
IPVanish offers one extra feature we like to speak of. It's called "scramble" and it disguises VPN activity as normal browser traffic. With that, countries that might identify OpenVPN traffic through DPI would never know that you're using a VPN in the first place.
You can access the feature on every IPVanish supported device, including Windows, Android, Fire Stick/TV, and macOS devices.
ExpressVPN vs IPVanish: Privacy
ExpressVPN started back in 2009 and is based in the British Virgin Islands, while IPVanish started back in 2012 and is based in the US. Here's where privacy questions start to rise.
ExpressVPN is located in a region where no data retention laws apply. In other words, outside the jurisdiction of the Five Eyes Alliance. IPVanish, on the other hand, is located in the United States, one of the founders of the association.
This brings suspicion, mistrust and mixed reactions from various users at first glance, including us. A while ago, IPVanish failed to uphold its "zero logs" policy and commitment to customer privacy by submitting user logs to authorities investigating a criminal case.
The criminal was indulging in child abuse and pornographic activities. This makes us question whether we should put morality before policy.
But in the end, it's a VPN's main job to maintain privacy, this definitely goes against that. But according to IPVanish, the service somehow manages to observe its strict zero-logs policy.
ExpressVPN also has a no-log policy, ensuring users that none of their data is collected or stored by the company. The provider went through a similar incident when Turkish authorities raided one of their servers.
The authorities found no logs on the server, which shows us how serious ExpressVPN is when it comes to user privacy.
Now, stating facts available on their websites and online is one thing, and testing the services is another. During our evaluation, we perform a few tests to assess the VPN's credibility. Here's what we do:
Virus Test
This part isn't only directed to VPN services. It's highly recommended to test the app you wish to download before installing it on your device.
Virus scans have made it easier to distinguish what we call: The good apples from the bad ones. If an app is infected, your whole data might be compromised.
Some hackers prefer to disguise themselves with applications you find on the official App Stores. That's why you have to always be careful what you install on your device.
As for IPVanish and ExpressVPN, we performed a virus scan on their Mac client. We got the following results:
IPVanished scored colorful results, showing no signs of infection or anything malicious in their app. The score was based on 60 trusted sources.

We used the same test on ExpressVPN's application, and also, the provider showed no signs of any virus, malware, or malicious software embedded within it. The result was based on 63 sources.
Both apps are clean and safe to use. This is something a VPN should always provide for the sake of its customer's security and privacy.
DNS Leak Test
While using a VPN, the last thing we would want is for it to leak our data without us even knowing about it. There have been VPNs with such incidents before, which is why we should always test the VPN service to see whether it does leak data or not.
First, we assessed IPVanish's credibility by connecting to a server in the United Kingdom. We did not find any leaks with their app. You can see the testing in the image below: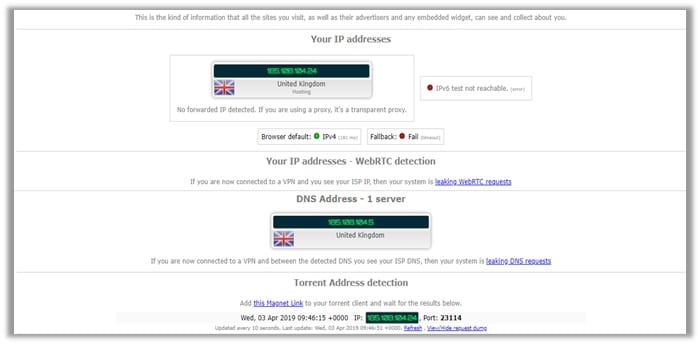 ExpressVPN showed excellent results as well, showing no signs of any leak while connected to one of its servers in the United Kingdom.

For extra insurance, we also tested their kill switches to see if the connection to the internet is indeed terminated when the VPN connection drops. Everything worked just fine.
Third-Party Auditing
Independent auditing helps a lot in our VPN evaluation as the opinions and tests of experts do matter. In an effort to establish their trustworthiness, some VPN providers have begun releasing the results of commissioned audits.
An audit may target a specific department in the VPN client, be it privacy, security, and even certain extensions. ExpressVPN has asked the respected cybersecurity firm Cure53 to conduct a thorough security review of their browser extension browser extensions.
According to the review, if the severity level is higher than "medium", that's where it's considered a problem. However, according to the test, 8 issues were found, where three were marked as "medium," two "low," and three "informational."
ExpressVPN has successfully passed a third-party security audit performed by Cure53. However, we can't say the same about IPVanish as the provider has not undergone any independent security audits yet.
Warrant Canary
Both VPNs lack this option, which doesn't allow them to inform their customers if they've received a subpoena from the government or law enforcement.
Warrant Canaries are used to notify the users that a gag order has been received and users' data is about to be compromised. However, it doesn't come as important with these two providers as they both have a solid no-logging policy.
Despite previous scandals with IPVanish, no further reports have been issued about them compromising their customers' privacy. As for ExpressVPN, we already mentioned what the Turkish government got out of their servers, nothing.
So, a Warrant Canary is not necessary if the VPN is doing its job in maintaining their privacy policy.
ExpressVPN vs IPVanish: Support
The level of customer service provided by ExpressVPN sets a very high standard for other VPN providers to emulate. The quality of customer service provided is top-notch, and the avenues provided for contacting the team are also diverse.
You can choose to contact them through their live chat platform (that's active 24/7) or their direct email service that they'll be sure to respond to without keeping you waiting for too long.
IPVanish also has a live chat feature, and to be honest, it's one of the fastest. First, users get to chat with a bot, programmed to answer questions to a certain extent. 
If the bot does not comprehend the question, it'll redirect users to a support agent. But that's not the thing that impressed us. Unlike ExpressVPN and most of the VPNs out there, except StrongVPN, IPVanish has Call support, which allows you to get your problems fixed on the spot.

Having support via phone calls is an excellent way to get the job done. We have to give IPVanish the win here.
ExpressVPN vs IPVanish: Pricing & Methods of Payment
Price comparison between the two services reveals that ExpressVPN is the more expensive option, coming in at $12.95 for a month's use, $59.95 for a 6-month duration and $99.95 for a year. But if users opt for the yearly plan, they'll be getting 3 extra months for free, which is a very good deal.
IPVanish on the other hand prices it's service at $10 per month, $26.99 for a three month period, and $77.79 for a year's use. As you can see the pricing models are slightly different from each other with the 3 and 6-month payment durations.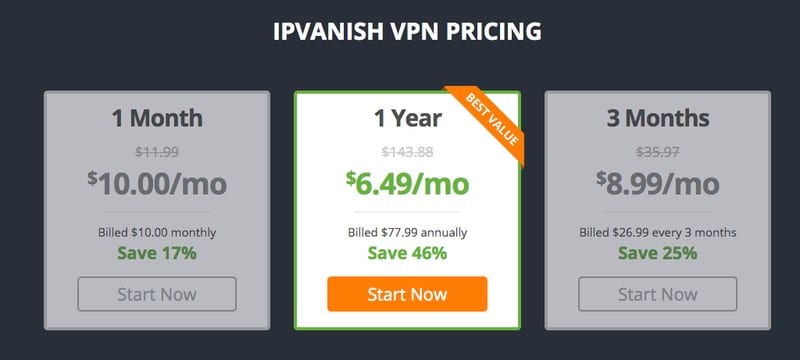 Pricing is very important when it comes to choosing a VPN service. Now, although ExpressVPN is more expensive, users should take into consideration what they're getting in return. Eventually, you're getting what you pay for.
Payment Methods
ExpressVPN is known to support a wide range of payment options including PayPal, Bitcoins and major credit card brands. The service allows anyone to use whatever payment option to subscribe to their service.
As for IPVanish, the provider really give a variety of payment methods. It doesn't even support Bitcoin as an anonymous payment method.

In the image above, it's quite obvious how limited the payment options IPVanish offers. When it comes to not supporting Cryptocurrency, it's probably because of high transaction fees and fluctuating Bitcoin prices.
Refund Policy
Before you pay up for any type of subscription, you should try both options out through their refund policy, though you won't have the same amount of time working with IPVanish that you would with ExpressVPN.
IPVanish offers a 7-day refund policy that comes with a money-back guarantee and doesn't really compare to ExpressVPN's 30 money-back guarantees. 
A money-back guarantee is very important if users wish to take the service for a test drive. In case the VPN isn't what they're looking for, they can ask for a full refund. IPVanish has a very short period compared to what ExpressVPN offers, which is considered to be a huge con in this department.
Free Trial
A free trial is a great way to test a VPN's service before opting for a long-term subscription. Most of the time, it only requires an email address and the trial is all yours.
ExpressVPN used to offer a free trial in the past, but users started to abuse the service and create several email addresses for unlimited premium access.
When we downloaded their mobile app, we notice a free trial on the main screen. However, when we clicked on it, it said that the free trial is not available.
That's when we contacted their customer support so that they can shed some light on the matter. Their reply was as such:
"I understand you wish to give our VPN a try, however, as of the moment we don't have free trials yet. I may have something better to offer though which is a 30-day trial with a 100% money-back guarantee. This way, you can make the best of your trial and see how our service may benefit you. How's that sound?"
IPVanish also does not have a free trial. There's no option for that either. When we contacted their customer support, they informed us that they only offer a 7-day money-back guarantee, which as we stated above, is still not enough.
In the Free Trial department, both VPNs failed to deliver. But we can say that they have their reasons, considering the damage users can do to the service if they abuse this feature.
ExpressVPN vs IPVanish: Conclusion
Looking through the various areas that we've compared these two providers, ExpressVPN takes the cake in terms of the quality of service offered user-friendly website and software, a live chat customer care option and stronger support for first-time users.
IPVanish does a very good job as well, but we have to give to ExpressVPN when it comes to choosing the better service. Now, tell us, which one of those did you end up with? Share your thoughts in the comments below.
ExpressVPN Review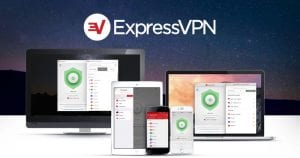 Name: ExpressVPN
Description: ExpressVPN is a VPN service that allows you to browse the web anonymously and unblock geo-restricted sites.
Price: 12.95
Currency: $
Operating System: Windows, OSX, Android, iOS
Application Category: Multimedia
Refund Policy

Speed

Support

VPN Apps