ExpressVPN VS NordVPN VS VyprVPN – Comparison Review
|
For many people, picking a VPN is a very difficult decision. In this article, I'll be reviewing ExpressVPN vs NordVPN vs VyprVPN. That's right, ladies and gentlemen, it's a 3 for 1! We've already compared ExpressVPN with NordVPN and ExpressVPN with VyprVPN before, but we thought it would be interesting to see how all 3 providers compared to each other. I'll be basing the comparison on the pricing, privacy & security, speed, server network, customer support, device compatibility, and, access to American Netflix, and extra features of each VPN. So, if you're looking for a VPN and are stuck between these three options, this is the review for you.
ExpressVPN VS NordVPN VS VyperVPN – Overview
When you're in the market for a new VPN provider, it's important to be aware of what you're offered from each VPN and how they compare to other services out there. What became apparent while writing this review is that no VPN is perfect, there's always something that someone else does better. That being said, you can easily make the distinction between "good" providers and "bad" ones. When it comes to ExpressVPN vs NordVPN vs VyprVPN, you can clearly tell that all their option offer solid reliable services to their users. In case you're looking for an in-depth analysis of each of these VPNs, feel free to read our individual reviews:
If you're stuck between these 3 providers and are looking for a way to make up your mind, do remember that a good VPN needs to be able to do what you want it to do. Even though this comparison will show one VPN topping the list, you should take the time to test out the providers (all of which have a 30-day refund policy!) before you make your own decision.
Pricing
The first factor people usually look at while looking for a VPN to subscribe to is the price. All three VPNs have 3 plans on offer, with the price lessening the longer the plan. ExpressVPN is the most expensive out of the three, starting with $12.95 for the monthly plan, $59.94 for the 6-month plan, and $99.84 for the yearly plan. NordVPN prices the same 3 plans at $11.95, $54.00, and $83.88 respectively. As for VyprVPN, the rates are $9.99, $59.94, and $80.04.
As far as pricing goes, ExpressVPN is the most expensive of the bunch, although it shares the same 6- month fee with VyprVPN. Overall, VyprVPN is the cheaper option if you are looking for a monthly or yearly subscription.
Privacy & Security
Privacy and security are two major concerns when it comes to VPNs. ExpressVPN and NordVPN are based in the British Virgin Islands and Panama respectively, while VyprVPN is based in the US. This means that of the three, VyprVPN could be forced to surrender its customer's information due to the United States' data retention laws.
As for encryption and VPN protocols:
ExpressVPN uses a 256-bit AES encryption and OpenVPN, PPTP, SSTP, IPsec and L2TP protocols.
NordVPN uses a 256-bit AES encryption and OpenVPN, PPTP, IPSec, IKEv2/IPsec, and L2TP protocols.
VyprVPN uses 128-bit and 256-bit AES encryptions and uses their Chameleon protocol, which is regarded as the first protocol to break through China's unbreakable firewall. It uses OpenVPN and 256-bit encryptions.
VyprVPN is also the only VPN of the 3 that keeps logs on its users for up to 30 days. According to the provider, the logs deal with billing, service evaluation, and troubleshooting. ExpressVPN and NordVPN have a strict zero-log policy, which may be more appealing to the user.
Speed
Our VPN expert has conducted speed tests on all 3 providers. He reported back with explaining how all 3 VPNs are considered VPNs with fast internet speeds, but NordVPN came in as the winner with fewer speed reductions across the board. NordVPN is followed closely by ExpressVPN and VyprVPN respectively.
Server Network
The more servers a VPN offers the easier it is to unblock more geo-restricted websites with. VyprVPN comes in last with the server count, with 700+ servers found in over 60 countries. ExpressVPN has 2000+ servers in more than 94 countries, and NordVPN offers 4800+ servers found in 62 countries.
Unlike the other two, however, VyprVPN owns and manages its own servers completely. On all counts, all 3 VPNs have a commendable number of servers spread over a high number of countries. This means that all 3 VPNs offer a good selection of servers to unblock a high potential of geo-restrictions. ExpressVPN may have an advantage over the other 2 providers given that its server base extends over a larger country count.
Device Compatibility
It shouldn't be too surprising to state that all 3 services offer VPN apps that support all the popular device platforms: Mac, iOS, Android, Windows, Linus. NordVPN is the only VPN of the 3 that offers an App geared towards blackberry users. All 3 services also can be configured into a variety of devices, including PlayStation and Xbox.
I suggest, regardless of which service provider you end up picking, to configure your VPN onto your router. It guarantees protection to all the devices hooked up to your internet. The downside to this is that even with the help of most of the guides found online, you may need to be a little comfortable with tech-based installations to get this done.
Customer Support
Customer support is a very important feature to look for in a VPN. You want a support team who's knowledgeable about the product and the problems it may encounter. You also want to speak to a friendly agent who is able to explain what needs to be done calmly. Support teams, specifically for VPNs, should also be available to the user base on a 24/7 timeframe.
The great thing about all 3 of the service providers is that they all provide a 24/7 live chat option with knowledgeable and friendly agents.
Access to American Netflix
Let me explain why a VPN's ability to unblock Netflix USA is an important point of comparison. A few years back, almost all VPN providers were able to unblock American Netflix. After that, Netflix started targeting shared VPN IP addresses, slowly blocking out almost all VPN providers.
Netflix's VPN ban was taken to serious that some providers have stopped trying to offer this feature within their service. This is why coming across a VPN that can unblock US Netflix is both rare and a cause for celebration.
ExpressVPN, NordVPN, and VyprVPN all, in a way, unblock US Netflix. Here's the issue though, ExpressVPN and NordVPN are a lot more consistent in their ability to unblock the streaming giant's American content list. VyprVPN does unblock Netflix occasionally, but more often than not you'll be faced with Netflix's "You seem to be using an unblocker or a proxy" message.
Extra Features
Finally, let's look at the extra features offered by ExpressVPN, NordVPN, and VyprVPN. All 3 service providers offer the standard features one would expect from a VPN. Some of these "extra features" seem to be found in more than one of the VPN providers, but what stands out with each one is:
ExpressVPN allows you to save the IP of your favorite server.
NordVPN offers a 2048-bit SSL encryption.
VyprVPN has the Chameleon protocol, which was the protocol that managed to break through the Great Firewall of China.
ExpressVPN VS NordVPN VS VyprVPN – The Verdict
After comparing ExpressVPN with NordVPN and VyprVPN, you can see that ExpressVPN lands in first place. Even though this provider costs a little more than the other two, it still hits the nail on the head in every department. There's no surprise ExpressVPN is considered the best provider on the market today.
NordVPN comes in at a close second, offering remarkable features that sometimes outshine ExpressVPN (speed, for example). The reason NordVPN comes out second, however, is because ExpressVPN has consistently provided the high-quality service it's known for. Finally, VyprVPN ties up the list at last place, especially since it is the only VPN of the 3 that keeps users logs.
Despite this comparison, though, ExpressVPN, NordVPN, and VyprVPN are all VPN service providers that are worth testing out. They all have a 30-day refund policy, so I do suggesting giving each provider a whirl before making your decision. As always, please let me know what you think in the comment section. I would also really like to know how your VPN experience has been so far.
ExpressVPN vs NordVPN vs VyrpVPN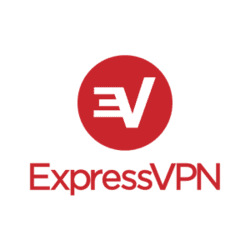 Name: ExpressVPN
Description: ExpressVPN is our favorite VPN service when it comes to browsing the web anonymously and unblocking geo-restricted sites.
VPN Apps

Speed

Support

Refund Policy

Accessing Geo-blocked Sites