ExpressVPN vs VyprVPN, both are very big names in the VPN industry, with both having a sizeable group of loyal subscribers. For anyone who's new to VPN, choosing between the two can be a bit difficult especially if you're not very sure what is offered by either service and on top of that, also not as familiar with the technical terms associated with this simple technology. If that sounds like you, we're going to help you out through this review by comparing what to expect from both services and show you the factors you need to look at when considering a VPN service.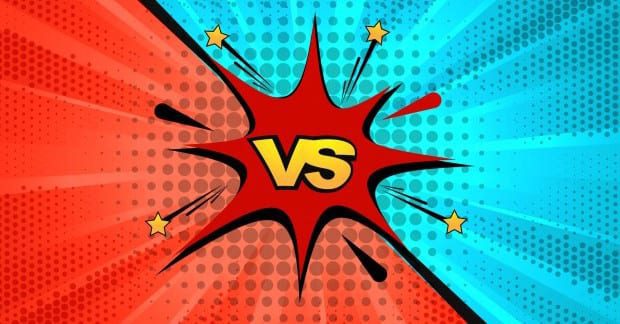 ExpressVPN vs VyprVPN Comparison Review
Keep in mind that despite the fact that our findings may point towards one particular provider being the better of the two, we're aware every customer has their own particular need that has to be fulfilled. You should therefore not get under any pressure whatsoever if we conclude that a specific provider outperforms the other, yet the latter would be best suited for your needs. Take the time and test both providers, using the information in our review as your general knowledge. You can also check out our ExpressVPN review and VyprVPN review for more info. Let's begin our ExpressVPN vs VyprVPN comparison.
Pricing & Payment
We're going to start off with a factor that we think a lot of customers consider even before going through what each service has to offer; the package price. For one month of subscription, ExpressVPN charges $12.95, while VyprVPN charges $9.99 for the same duration. A 6 month and 1-year duration is charged at $59.94 and $99.84 respectively by ExpressVPN, and at $59.94 and $80.04 respectively as well by VyprVPN. ExpressVPN is clearly the more expensive choice, but only for the single month and whole year packages. Their 6-month subscription cost is the same for both packages, so if you've tried out the 30-day money back guarantee offered by both and made your choice already, the 6-month option keeps the price factor out of consideration.
Privacy & Security
One element you should look at keenly when considering how private your VPN service really is should be whether or not they store your browsing history. ExpressVPN has their headquarters in the British Virgin Isles where no data retention laws apply, but VyprVPN however, by virtue if being based in the US, could be forced to surrender their customer's information. This means, using the right technology, the government could be able to trace browsing history to a specific user, no longer rendering them anonymous. Users who sign up to a VPN provider solely for a high level of security might be turned off by this, so ExpressVPN have an advantage over VyprVPN solely because they guarantee their customers complete privacy as they do not log or record any of their browsing history.
Speed
While most people depend on online tests to gauge how fast their connection is, I went ahead and sought out software that would give up more information about the kind of speeds I'd be dealing with. Turns out ExpressVPN was the better choice between the two at a 100% speed rating, compared to VyprVPN's decent 80%. Despite the fact that VyprVPN fully owns all of their servers, they still couldn't match the quality of those under ExpressVPN's network. VyprVPN's servers also encounter a significant amount of speed loss and this gives ExpressVPN another mark over VyprVPN.
When dealing with server speeds, consistency is also a matter of importance and ExpressVPN seems to have understood that fact very well. All their server locations offer a consistent connection speed with close to zero drop-offs. VyprVPN also doesn't have any drop-offs, though the service cannot compare to the reduced level of speed drops offered by ExpressVPN.
Server Network
The more the number of servers a VPN service has, the longer the list of geo-restrictive channels and websites that can be accessed through that network. ExpressVPN has done a lot to ensure their servers are well distributed among countries throughout the globe, and this has worked to attract a large following of customers. On the other hand, the fact that VyprVPN privately owns all of its servers is also quite impressive, since they have full control over how to manage their customer traffic. Their location in over 50 countries and counting is also a huge advantage
Overall, ExpressVPN have a larger server network, meaning you can access content from more countries than you'd be able to under VyprVPN's network.
Customer Support
It's important that the customer care team of any service provider be available at all times to provide assistance when needed and to ensure all its customer's issues are sorted out whenever they arise. On this front, both ExpressVPN and VyprVPN have done a lot to ensure customer issues get sorted out promptly, and that the teams consist of well-trained individuals that are ready to deal with anything that may get thrown at them. Both services have provided live chat facilities to their customers, and they even respond to direct emails. We could conclude that both ExpressVPN and VyprVPN are on par as far as good customer service is concerned.
Device Compatibility
More and more VPN services are working hard to ensure that all their software works seamlessly on whatever devices their customers would want to encrypt. ExpressVPN and VyprVPN are not exceptions, as the two providers have ensured that their apps work on your Windows, Android, iOS, PlayStation and Linux devices, ensuring that you have online protection regardless of the device you choose to use.
If you'd prefer to have all your devices using your VPN connection without having to set each one of them up, then a smart way of getting this done would be to setup your router with VPN first, then have the internet connection distributed throughout your home or office through Wifi. This way all your devices will be protected and none of them will expose you to any online security threats.
Extra Features
Technology today continues to evolve at a super fast rate, and as such, VPN companies are tasked with the obligation of offering the latest and most significant tools and features, if at all they care about remaining as their customer's first choice. ExpressVPN and VyprVPN are almost neck and neck here, with VyprVPN being swept aside by one particular feature that ExpressVPN has and they don't. That would be the choice to save the IP of your favorite server. Otherwise, both providers offer features such as a kill switch, user-friendly interfaces, stealth mode and torrent friendly settings.
Conclusion: ExpressVPN vs VyprVPN
If you've been keeping score, ExpressVPN comes out as the better VPN of the two, but it doesn't really beat VyprVPN by a large margin. If you're looking for a pocket-friendly choice that doesn't compromise on value, then VyprVPN should be your pick, but overall, ExpressVPN upholds a high standard and level of service, justifying its rather expensive price for the subscription.
ExpressVPN Review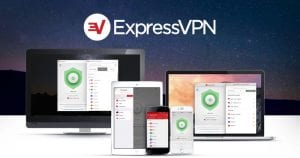 Name: ExpressVPN
Description: ExpressVPN is a VPN service that allows you to browse the web anonymously and unblock geo-restricted sites.
Price: 12.95
Currency: $
Operating System: Windows, OSX, Android, iOS
Application Category: Multimedia
Refund Policy

Speed

Support

VPN Apps