Trying to decide which VPN (ExpressVPN or CyberGhost) is better can be a puzzling situation. One has the word express in it, which must mean it's super fast. The other, however, features the word ghost, which must mean online invisibility.
But, which one is a combination of both? With the intention to end the confusion, we've constructed this comparative review and decided on a winner. Can you guess?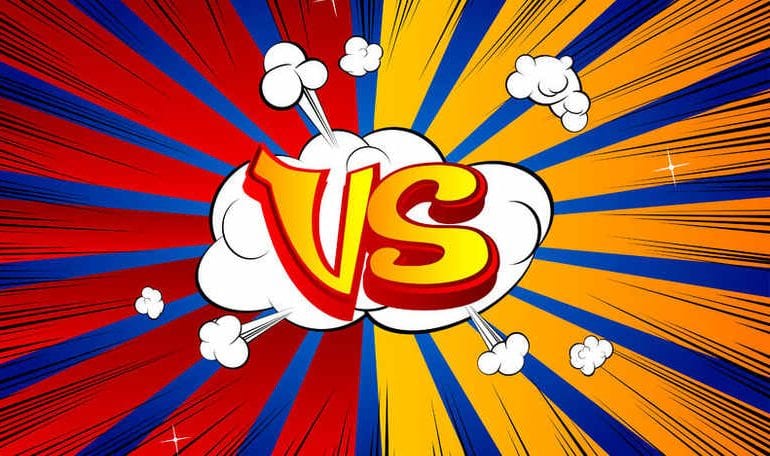 ExpressVPN vs CyberGhost – Features, and Services
In order to cover most of the VPN basics, I've reviewed both ExpressVPN and CyberGhost based on Pricing, Customer service, Speed, Device Support, DNS Leak Protection, and Privacy.
Pricing
Let's go over the pricing plans of each ExpressVPN and CyberGhost. It's fairly known that ExpressVPN is one of the more expensive services out there while CyberGhost ranks as a less expensive option. Both VPNs offer 3 packages, where the prices decrease the longer you subscribe.

For ExpressVPN, the packages are:
$12.95 per month (Monthly plan)
$9.99 per month (Bi-annual plan – at $59.95)
$6.67 per month (Yearly plan – at $99.95 + 3 free months for the first year)
CyberGhost, on the other hand, offers the following:
$11.99 per month (Monthly plan)
$4.99 per month (Yearly Plan – Billed at $59.88)
$2.74 per month (3-Year plan – Billed at $99)
It's clear that CyberGhost has better options from a financial perspective, as a 3-year subscription with CyberGhost costs $0.95 less than a yearly subscription with ExpressVPN. Both VPNs have a 30-day refund policy. CyberGhost accepts credit cards (Visa/Mastercard) and PayPal while ExpressVPN accepts Bitcoin, PayPal, credit cards (Visa/Mastercard/American Express/Discover/etc…) and more.
ExpressVPN vs CyberGhost pricing verdict: CyberGhost
Customer Service
Customer service is very important when you're looking at a VPN. As a service-based product, VPNs should have a dedicated and knowledgeable customer support team to make sure that the customers' needs are sorted asap. Both CyberGhost and ExpressVPN have a 24/7 live chat option for their customers. Both VPNs also have an FAQ section on their respective websites and guides that help explain how to use the VPN services.
ExpressVPN vs CyberGhost customer service verdict: Tie
Speed
Naturally, VPNs interfere with your internet speed due to carrying out encryption processes. As a result, you get slower internet speeds. This explains why you should opt for a VPN that owns fast servers, offers consistent download speeds, and supports P2P sharing. After testing both  ExpressVPN's and CyberVPN's speeds, we found the following:

ExpressVPN: the speed dropped by 11% for the US server and 11.9% for the UK server, whereas, the upload speed dropped by 13.8% for the US server and 19.9% for the UK server.

CyberGhost: the connection speed dropped by 71.1% for the US server and 12% for the UK server, while the upload speed dropped by 30.7% for the US server and 10.5% for the UK server.
For us, there was a big discrepancy with CyberGhost's different servers. ExpressVPN kept a relative average loss on the servers that we tested out.

ExpressVPN vs CyberGhost speed test verdict:
ExpressVPN
Device Support
We compared the supported devices for both Express VPN and CyberGhost to see which VPN offers more of a device variety.

ExpressVPN:
Windows
iOS
Linux
Android
Routers
Mac
CyberGhost:
Windows
Mac
Linux
Android
iOS
ExpressVPN vs CyberGhost device support verdict:
ExpressVPN
Servers
Both ExpressVPN and CyberGhost are known for their large number of servers all over the world. ExpressVPN stands at over 2000 servers in more than 94 countries, while CyberGhost has over 2000 servers in more than 60 countries. It's obvious that ExpressVPN has wider global coverage than CyberGhost.
ExpressVPN vs CyberGhost server verdict: ExpressVPN.
DNS Leak Test
One of the features offered by most VPNs is DNS leak protection. There are a number of websites that test for DNS leaks, and I would advise any VPN user to check for leaks on a semi-regular basis. When it comes to ExpressVPN and CyberGhost, both VPNs tested positively for the DNS leak protection feature.
ExpressVPN vs CyberGhost DNS leak test verdict: Tie
Privacy
When you look at the privacy measurements of a VPN, you check what kind of VPN protocols they use, what encryptions are implemented, and whether or not they have a zero-log policy. Our findings list go as follows:

ExpressVPN:
VPN Protocols: OpenVPN with TCP/UDP – SSTP – L2TP/IPsec – PPTP
Encryptions: 256-bit AES encryption, AES-256-CBC, Data-channel Symmetric Encryption Scheme, and Forward Encryption.
Zero-Log policy: ExpressVPN states that they have a strict no-log policy, and lucky for us there is evidence that supports that.
CyberGhost:
VPN Protocols: OpenVPN – L2TP/IPsec – PPTP
Encryptions: AES 256-bit Encryption with a 2048-bit key and MD5 for HMAC authentication.
Zero-Log policy: CyberGhost promises a strict zero-log policy. Unfortunately, there's evidence in its Terms and Conditions page that proves otherwise.
ExpressVPN vs CyberGhost Zero-Log policy verdict:
ExpressVPN
ExpressVPN vs CyberGhost – The Verdict
After testing each VPN alone, we've come to the conclusion that ExpressVPN is the better VPN. CyberGhost is decent and more affordable, but ExpressVPN has managed to maintain a strong reputation for good reason.
Also, the possible issues with CyberGhost's privacy policies seem a little counterintuitive for a VPN provider. If you're stuck between CyberGhost and ExpressVPN, do not hesitate to go for the former. Even though ExpressVPN is pricey, it carries out the job well. Do you agree with our winner? Let us know why either way in the comment section below.
ExpressVPN Review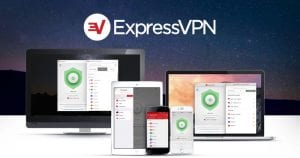 Name: ExpressVPN
Description: ExpressVPN is a VPN service that allows you to browse the web anonymously and unblock geo-restricted sites.
Price: 12.95
Currency: $
Operating System: Windows, OSX, Android, iOS
Application Category: Multimedia
Refund Policy

Speed

Support

VPN Apps