Have you tried Kodi on your FireStick? Well, you should. The device is highly responsive and has a remote control that works great with Kodi as well. While downloading, installing, and setting up Kodi on a FireStick is not as straightforward as other Kodi-compatible devices, it is still doable. Don't worry, that's why I'm here. Let me guide you through how to install Kodi on your FireStick and use a VPN to get various impressive add-ons on it.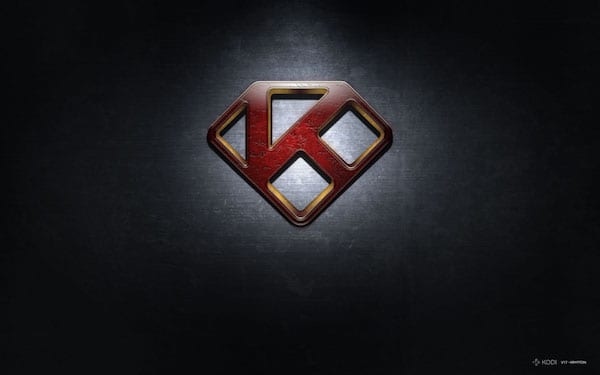 Content Index
Kodi is a great way to enjoy a wide selection of incredible add-ons. That includes streaming channels from all around the world. But if you own a FireStick, you'll find it a bit daunting to get the actual Kodi app on the device. Luckily, there's a couple of workarounds you can follow to achieve that. Let's take a look.
Setting Up Kodi on FireStick using ES Explorer
The Kodi 17 FireStick download and install process includes two main steps. The first thing to do is to install the ES File Explorer. Without this application, Kodi won't be available for installation. If you have already setup ES File Explorer on your Fire TV, you can skip step 1 and directly start with step 2.
1st Step: Get File Explorer on FireStick
Alright, so if you don't have the File Explorer app ready to be used, let's kick off with getting it on your Fire Stick. This won't take much time, 4 to 5 minutes give or take. Here we go:
Turn on your FireStick and head over to Settings.
There you can access its "Developer Options". 

"Allow Apps from Unkown Sources" is what you're looking for.
Turn the option on.

Use your FireStick's search option to look for ES File Explorer.

Choose your application and hit Download.

You now have ES File Explorer on FireStick. Step 1, check.
Step 2: Install Kodi on FireStick via ES Explorer
With ES File Explorer, you get to download a wide selection of unavailable applications. However, our main focus today is Kodi. Here's how you get it:
From the ES File Explorer app, select Downloader.

Now, do you see the +New sign? Click on that.
As for the path, enter https://thevpn.guru/kodi.apk and click OK.
You can name the file whatever you want. It's better to call it Kodi to avoid any mix-up.
Select Download Now.
Your download will start immediately. Once done, open the file and install it.
A black box will appear, hit Install one more time.
The installation will take a few seconds. As soon as it's done, go back to your FireStick's Home Screen.
Activate the Kodi app and head a bit further to the south to learn how to install Kodi-addons.
File Explorer Alternative – Downloader App
File Explorer didn't cut it for you? There's an equally good alternative, enter Downloader:
Follow the same steps as you did with ES File Explorer until you reach the search part.
Here you need to submit Downloader instead.
Click on the Downloader application.
Now, download and install the application.
Your installation will begin, just wait a few seconds.
You're ready to get Kodi. Launch the Downloader app.
On the main menu, you need to submit the following path: https://thevpn.guru/kodi.apk and hit go.
Download the file after that launch it in the downloader app.
You'll be asked to give permission, click install.
The installation process will take a few moments. Give it up to 1 minute.
When you get the installed sign, a small pop up will appear on the bottom right of the screen.
You can click on that little pop-up or go back to the main screen to launch Kodi.
Now you can use Kodi on your Fire Stick.
How to Install Kodi 17 on FireStick using App2Fire
Apps2Fire will let you upload every Android app from your smartphone or tablet to your Firestick or Fire TV with ease. In case you own an Android Smartphone or tablet, you can use this alternative method to install Krypton on your FireStick.
Step 1: Installing Apps2Fire on Android Device

First, you need to get the Apps2Fire app, it's really quite simple.
On your Android device, go to Play Store and search for Apps2Fire using the search bar.
Click on the Install button to download it on your Android device.
You're done. If you don't have Kodi on your Android, download it as well.
Step 2: Install Kodi on FireStick via Apps2Fire

Now, this is the tricky part. It's fun if you get to know your way around it actually. Let's start:
First, you have to head over to your FireStick's Developer Options.
After that, enable the Apps from Unkown Sources and ADB Debugging Options.
Head back to FireStick's settings and navigate to Network by selecting about.
There you get to check your device's IP address. Note it down.
Activate the Apps2Fire application on your Android device.
Head over to Setup and submit your FireStick's IP address.
Stay on Apps2Fire and head over to Local Apps, select Kodi.
Tap the app and hit Install.
Once the installation is done, FireStick will inform you. You now have Kodi on FireStick while using Android.
How to Install Video Addons on FireStick
Here's how you can install official Kodi addons that are safe to use on your FireStick.
Open the Kodi application on your Fire Stick.
Head over to Add-ons.
Click on the Package icon where the cursor is pointing.
Select "Install from Repository".
Scroll through the list and click on Kodi Add-ons Repository.
Choose Video Add-ons.
Search for the add-on you wish to get and click install.
Moments later, an "Add-on enabled" will appear.
Go back to Kodi home screen and select on Add-ons -> Video Add-ons.
Choose the add-on you just installed and enjoy.
Kodi with a VPN – Ultimate Streaming and Safety
There are many Kodi addons that are geo-blocked. Using a VPN, a virtual private network will help you with this problem as it changes your online location. But, more importantly, a VPN encrypts all of your traffic. This process prevents ISP and government agencies from eavesdropping on what you are doing online. Your browsing, streaming, and downloading activities can all be monitored. If you want to hide your IP address (Online identity), you need to use VPN.
ExpressVPN is probably the best VPN service to use in order to watch movies and TV shows anonymously on Kodi. A VPN can easily be installed any FireStick. You can also use any of the other VPNs below as well. Behold, the best VPNs for FireStick are:
[tableDate]


30-Day Money-back Guarantee
Unlimited Bandwidth
Apps For All Your Devices
24/7 Live Support
Visit ExpressVPN
How to Update Kodi on FireStick?
You can use either method I've illustrated above to update your Kodi 17.6 Krypton app on FireStick. By doing so, you will not lose any of the addons, skins, or settings you have previously set up on Kodi.
Install Kodi 17 on FireStick – Summary
As you saw above, it's not impossible to get such a robust application as Kodi on your FireStick. You just have to follow a few steps to reach your goal. Now, tell me, which method did you choose? Was Kodi worth it? Share your experience in the comment section below.